Murder City Devils In Name and Blood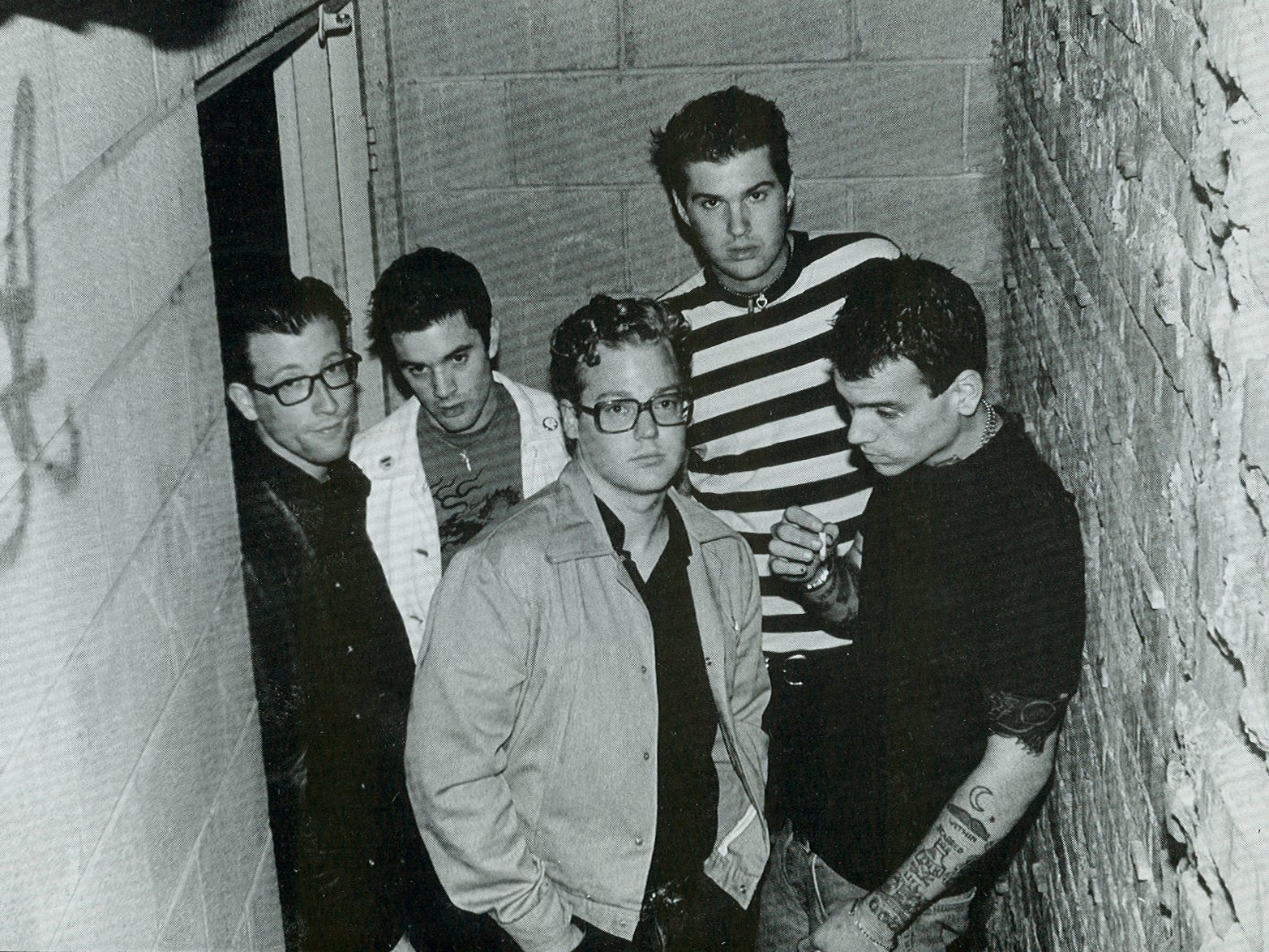 Source
Alright, I'd just like to start this one out by saying that this is a fucking awesome band. Like, so fucking awesome. I really, really love these guys. They certainly use somewhat of a template to write many of their songs, but the thing is; it really fucking works. This is very much a kind of cult-following type group - their sound is extremely distinguishable; their fans are in love with them and people who don't like them really don't like them. Personally, I fall into the in-love category.
I forgot what re-surfaced them for myself the other day. Either way, I found myself listening to a song of theirs I had never heard of; a song, aptly titled "364 Days" seemingly about drinking with Santa Claus on Christmas and the loneliness that follows afterwards; as Saint Nick is then forced to wait those 364 days to again leave the North Pole.
Many of their songs have these kind of ambiguous lyrics to them. And some of them are just straight up funny. (side note: on their first album, they have a song about the time Iggy Pop rolled around in broken glass on stage; in which they essentially just bark the same few lines over and over again) . A lot of their songs are very open to interpretation; and I've found that almost every fan can relate to each of their songs in their own, separate, individual way. For instance, to me "364 Days" is about the constructs of society that causes us all to split and go our separate ways, only to hold on to our past relationships through these fabricated holidays, and how saddening the reality of that really is. There's something about their music as a whole that just screams "I'm sorry for everything everyone's ever done; can we all just please love each other".
In Name And Blood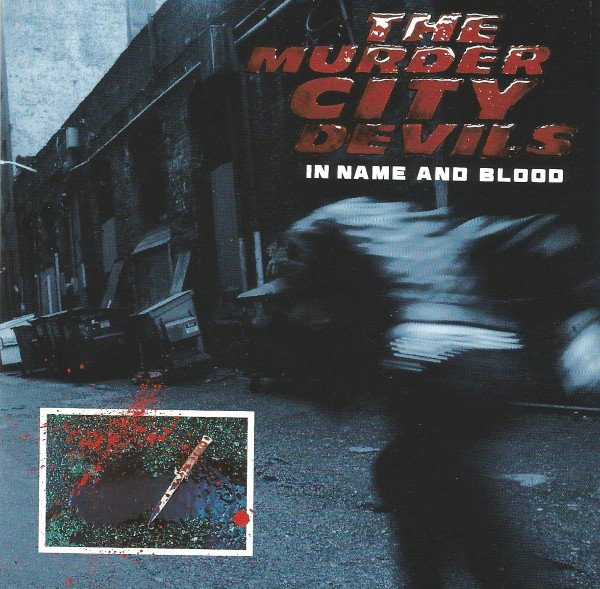 Source
The Murder City Devils formed in Seattle in 1996, and produced their debut self-titled album the following year. I chose to use MCD's third album, In Name and Blood, as the motivation for new listener's to be introduced to their music. It is a fucking masterpiece, in my opinion. On Broken Bottles Empty Hearts, the band had started to start to utilize quite a bit more electronic keyboard/organ. It was during that time period that they also brought Seattle musician Leslie Hardy into the band as their full time keyboard player. Hardy was a very experienced woman who had played bass and other instruments for a variety of different punk bands prior to joining Murder City Devils.
Some of the people don't like MCD's music comment about the excessive keyboard use. Well, those people can fuck right off, in my opinion. Hardy's keyboard playing(in combination with Spencer's voice), is what really makes the band so amazing to me. On In Name and Blood, there was an even stronger presence of Hardy's keys and it is absolutely haunting.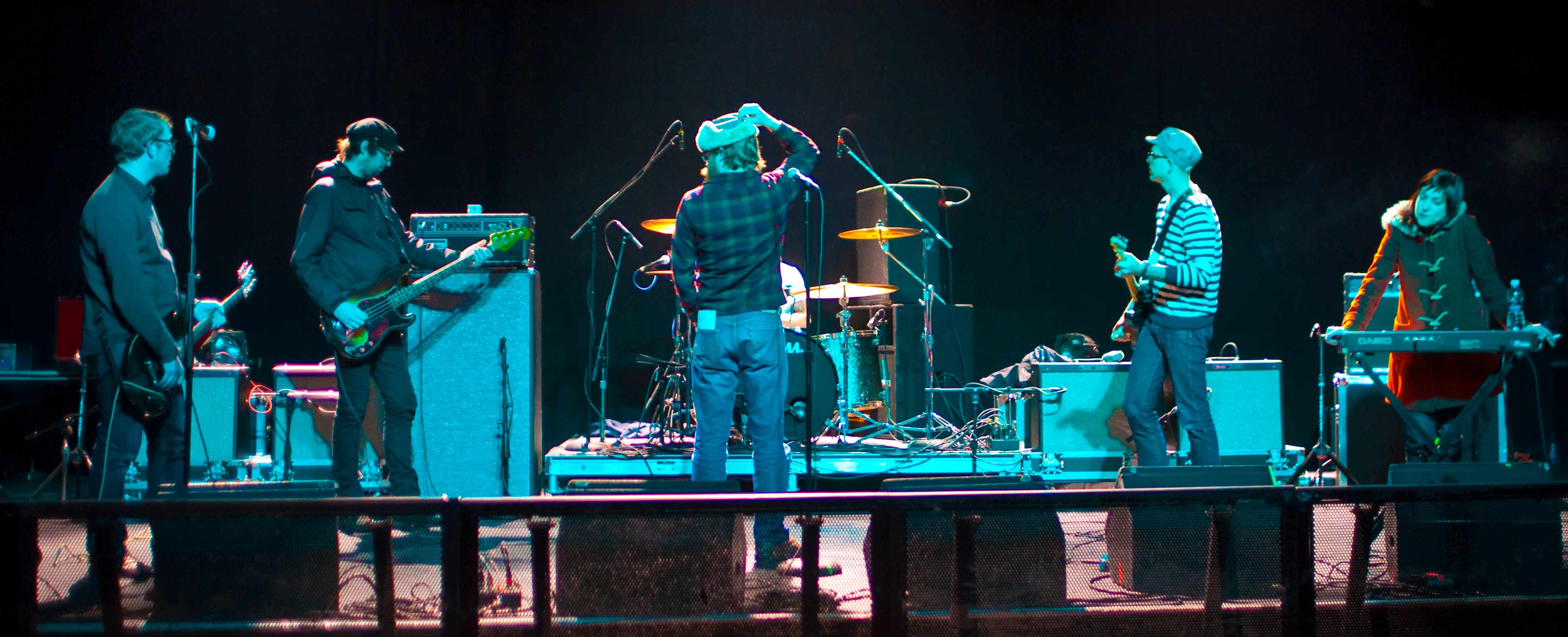 Source
The first song, Press Gang, opens with one of those amazingly chilling keyboard riffs afore-mentioned. Now, Press Gang is, to my knowledge, their most popular song- and by that I mean that if you had heard a single song by MCD, chances are that was it. Although there are apparently a group of people that think the song is a Johnny Thunders reference, given that they had previously released a song about Thunders, I think the meaning is fairly obvious.
Press gangs back in the day were, well, gangs. They were often hired by the government and also often happened to be previous criminals, gang members, and other people the government wanted for the job. Their duty was to essentially force people "no one would miss" into the military, usually the Navy. Times were pretty brutal back then, so there were many occurrences of men being lynched or executed upon refusal. I've also heard that some of these men would join pirate crews to get away from the Navy, and if caught by their own government, would be lynched in public and then left there to deter others from doing the same. The song is very clearly about a man who had fallen victim to these events; but I think it also has a modern day, anti-war meaning. I think the reason MCD wrote this fucking amazing song is in reference to the concept that we're sending people off to die and be tortured every day and nothing is really all that different.


Source
As I mentioned before, most of their songs have more ambiguous lyrics; I'm not going to sit here and analyze every one- BUT, if anyone has any interesting interpretations of Press Gang or any other of their songs, I would love to hear about it in the comments! The album was released in 2000, and the sleeve including pictures of each of the band members on display as murder victims. The entire album is amazing. Rum to Whiskey is also one of my all-time favorite songs of theirs, and is another one of those where I'd be interested to hear anyone's interpretations.
I'm going to let the album speak for itself. This album was sadly followed by the break up of the band. Leslie had been suffering from carpel-tunnel for years, and in 2001 she got surgery on both wrists. Apparently, she tried to continue to play the keyboard for MCD anyways, but suffered an immense amount of pain. Hardy was forced to leave the band mid-tour and a friend took her place for the remainder of the tour. After months of confusion, MCD put out a public statement to say that without Leslie, MCD could not continue; and went on to play in other bands.
A lot of people complain about this sort of thing. And yes, it is sad. But, honestly, I find it so admirable. I think any change in the line up of a band automatically creates an entirely different band. Nothing pisses me off more than the bands that continue on for decades with constant line up changes, and sometimes it gets to a point where not a single original member of the band remains; yet they continue under the same name. It really bothers me. So, for them to break up due to losing Leslie is really a very respectable act.
During my fact-checking while writing this article, I found on their website that they have in fact reunited. They even did a tour with Leslie and have released new material. She is not listed in their current line up, but I have seen several pictures of them performing with her in recent years. They released a new album very recently, and I am very excited to listen to it.
Due to my own personal issues with space and aesthetics(haha), I can't post each song from the album individually. Here is the first song, and I will include a tracklist below, with links to each song. <3