The Band of Holy Joy What the Moon Saw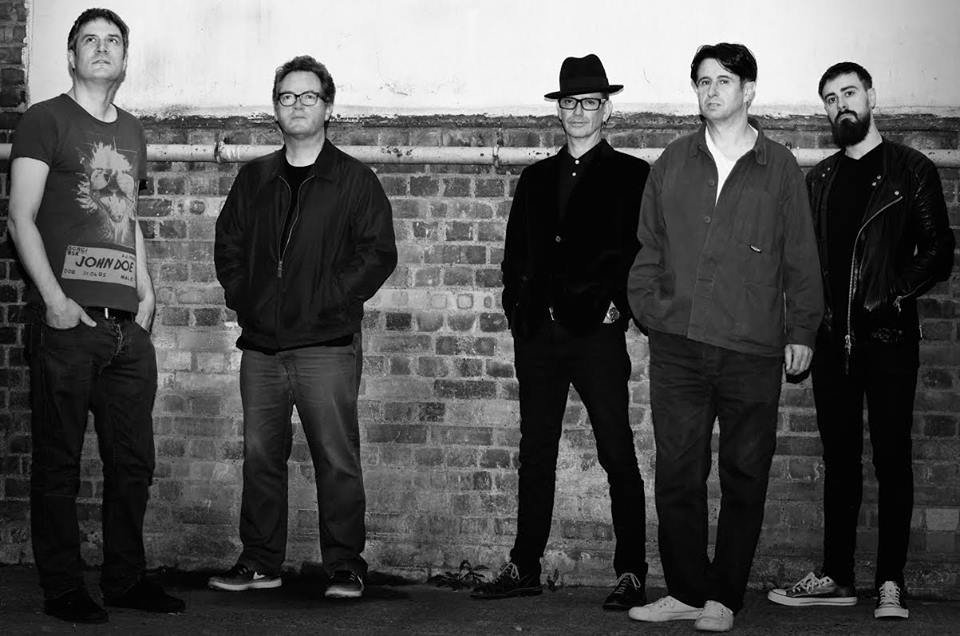 Source
I really should be in bed right now. I mean, I am in bed, but I should be trying to go to sleep; and I am not. Instead, I'm listening to the same song over and over again on my headphones and despite the fact I need to be up in 5 hours to take pupper out and make coffee before work, I instead want to keep listening to this same song.
I first found out about The Band of Holy Joy from their song "First Hour of the Day", and at the time I knew nothing else about them. However, it happened to be one of those same sort of songs, that I happened to listen to over, and over, and over again; whenever I was driving alone, or had headphones; or whatever situation would allow me to listen to the same song over and over again without bothering anyone else.
This morning, I again found myself digging through random music suggestions and what not, when a song from The Band of Holy Joy popped up on the sidebar of YouTube. I had tried to listen to as much as the band's music as I could find after finding "First Hour of The Day". However, frankly, I didn't find much; other than a few songs I really liked; but no full albums or anything that would indicate the band had a broad catalogue.
The song that popped up had the album artwork I recognized from the album "Manic, Magic, Majestic" that I had been curious about and had previously tried to find with no luck. The track was titled "What the Moon Saw" but was also preceded with "A3" so I knew it was actually off the album I had wanted to find. I had heard the title track before in my brief exploration of the band beforehand and was definitely fucking intrigued.
As soon as the song started I knew I was interested. It was beautiful, and then the vocalist's very distinct, emotional, British voice came in and it completed an odd ensamble which left me hanging on a thought that was "this song might really pick up". And then it did. But not just once. Twice. And the second time way harder than the first.
As I mentioned before, my previous research of the band didn't lead me to believe there was a ton of history or material from them. Tonight proved otherwise; when i tried to research some baseline facts about them. The band apparently has a very long history, and catalogue. But, I'm tired, and need to go to bed, and really just wanted to share this song with y'all.
I've been going through a weird time lately. Music helps me a lot. This song; I've probably listened to over 25 times since I discovered it at 10AM this morning. It's helped me a lot. I strongly suggest headphones. <3
[ER} is a music exploration as I dive through notebooks, libraries, bookmarks etc. for the amazing music I've discovered over the years. If you like what you see here and have an open mind when it comes to weird shit, expect to see more <3