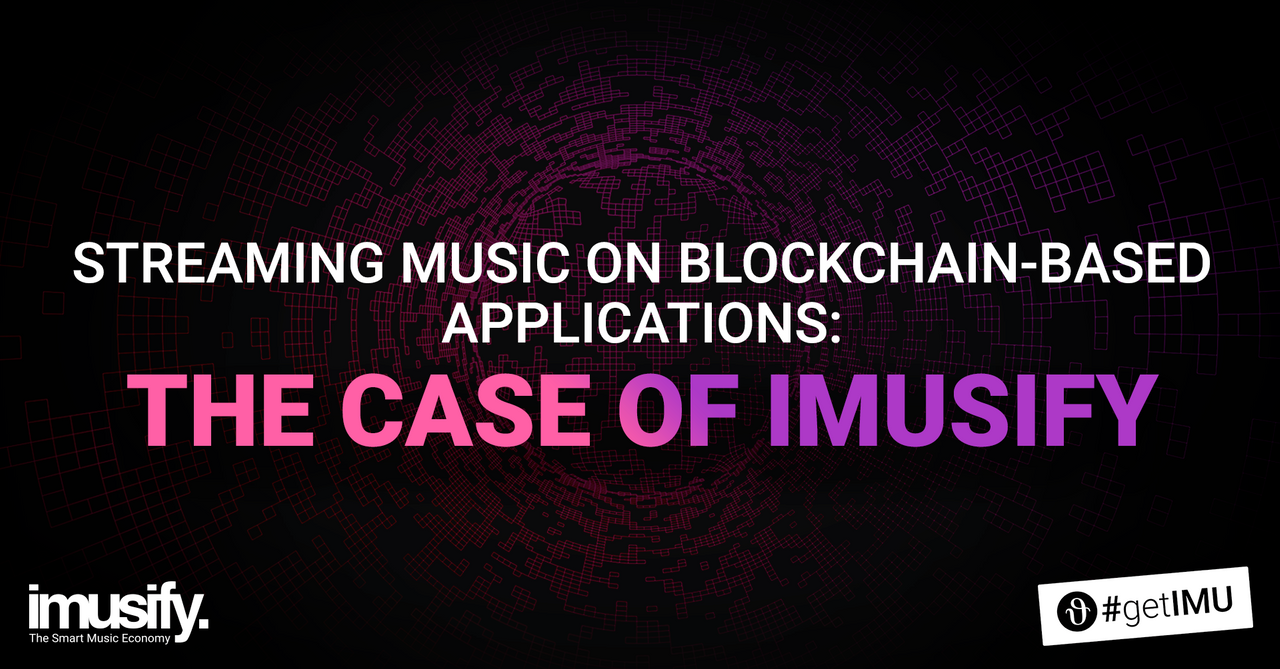 After the adoption of the internet and social channels, blockchain is named the newest technology to bring massive disruptions across various global industries — including the $17 billion recording industry. With the rise of streaming platforms and constant appetite from consumers for digital music — amounting $2.8 billion in 2017, musicians should be on the lookout for better prospects. But wait, how much money do musicians actually make from streaming itself? Is blockchain ready enough to absorb the music industry's pitfalls and recreate economic value to benefit musicians, fans, and labels solely? Let's dig into the topic and draw how imusify can bring sustainable change in the industry — at the heart of the smart music economy.
The low pay-per-stream and subscription-based model
As Digital Music News pointed out, artists should not expect too much from streaming, with YouTube being at the lowest, although the largest social media channel in the USA. The chart below illustrates the harsh truth about streaming payouts. It's not a surprise that global artists such as cellist Zoe Keating confessed their disappointment some time ago, sharing the figure of $1,248 with 1,9 million views on YouTube. In short, Spotify and YouTube are claimed to be the biggest streaming platforms — but pay the least artists, song holders, and creators of music.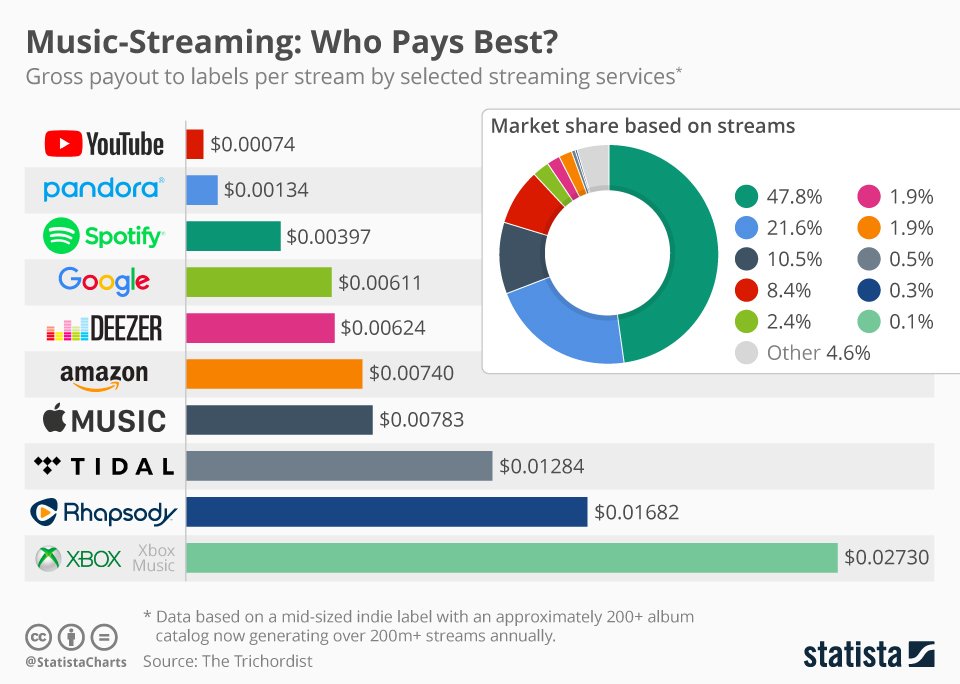 Source
The question is not even, "Who pays the best out of these top streaming platforms?" but, "Why the pay is so low on such global streaming services?" Similar to Facebook, most streaming platforms retain control over the monetary value of the networks. Furthermore, such platforms fail at compensating users for their contribution. Therefore, when a fan pays the $10 monthly subscription to such platforms, very little reaches out to musicians' pocket, who even have to share such payout with other rights holders and their respective labels.
Streaming in the blockchain age: why musicians win with imusify
Unlike centralized platforms, with blockchain, networks users become network owners, and can, therefore, share the network's revenues. Early adoption is also incentivized since the owners of the network are active participants. For blockchain streaming platforms like imusify to succeed and bring value to their network of users, what participants have to actually do is to participate — and enroll as soon as they want.
The case of imusify showcases precisely how the game can change — for musicians, listeners, and labels to all co-create and share value. Streaming payouts on imusify are not limited to subscribers or volume — the number of actual streams — as seen in centralized streaming platforms — but are leveraged according to each user's activity, participation, and engagement on the ecosystem. So, wait again, why would users leave Spotify or YouTube, to actually do the same activity on a new platform?
Well, because revenues can be doubled at least — if not more. Streaming payouts can literally skyrocket because every user is incentivized whenever they listen to some tunes, create a playlist or recommend some music, for example. Imagine all the traditional (unpaid) activities someone can do on such global platforms — but with a compensation behind every little action?
Sounds like a perfect world, right? So why do blockchain-based music applications are not there on the market, on the verge of fast-adoption? Well, let's remember when Facebook was born a decade ago: Facebook has been testing in the U.S. for over 2 years before it actually launched on global markets. Now, Facebook has reached its 1 billion users a while ago. We are not saying imusify is the new Facebook. We are saying the potential of user acceptance and adoption is along the lines of a global network — yet centralized in our example — similar to Facebook.
By: Angel Lebailly @angelbali | imusify
IMU token will be listed on O3 and Switcheo