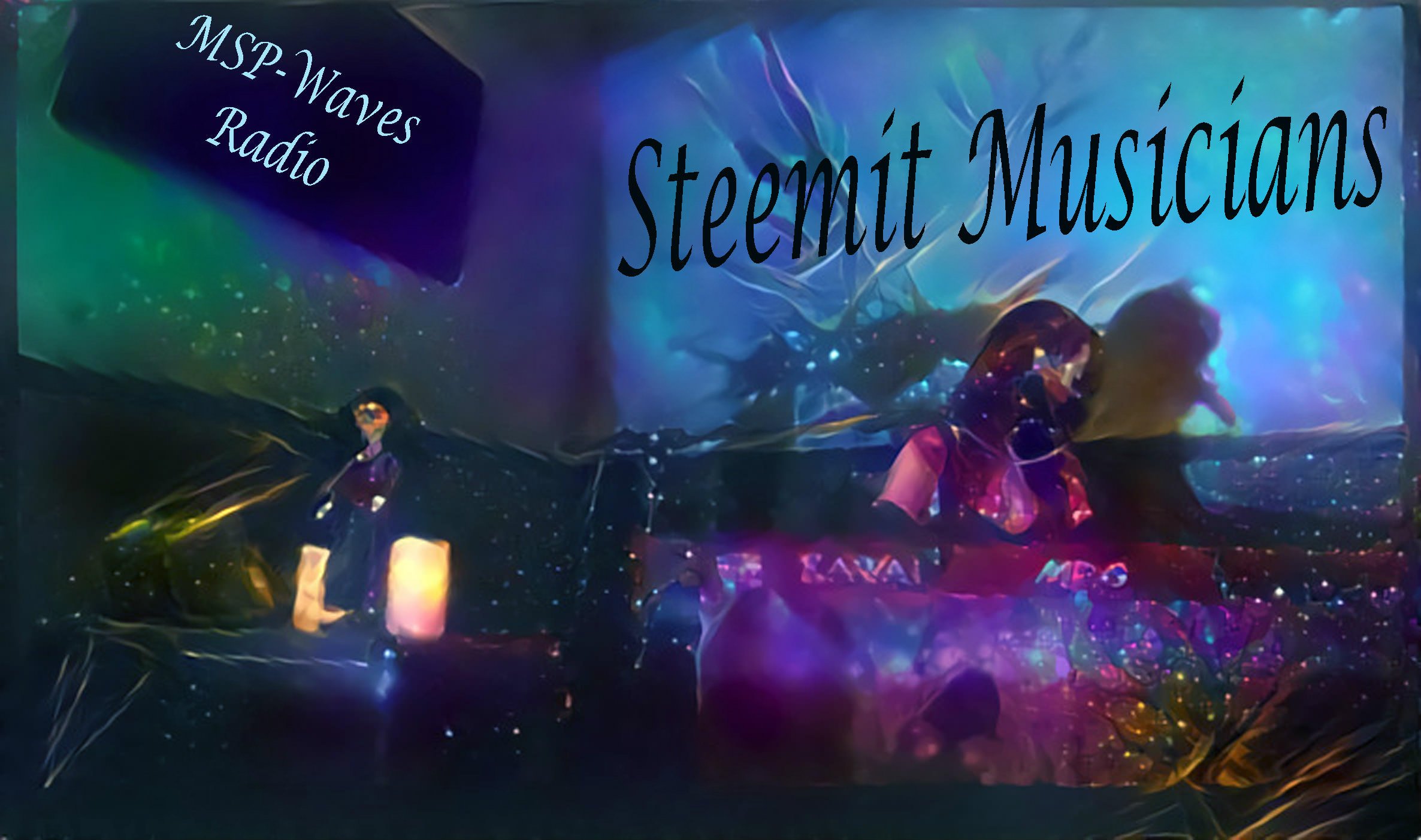 Steemit Musicians with Krystle, Isaria, and Shane! // Msp-Waves Radio // 30 SBD Prize!
---
Join me, @krystle, and @swelker101 on MSP-Waves Radio this Sunday night as we play the Top 5 Judge's pics from the weekly Steemit Open Mic Contest.
I'm so grateful to have the opportunity to promote our extremely talented Steemian musicians every week along with Krystle and Shane.
Each week there are more and more amazing musicians entering the Steemit Open Mic Contest. I don't know how the judges are able to narrow it down to just a few winners!
We have also increased our prize to 30 SBD to be split between 3 Open Mic winners who will be chosen by our live audience!
---
Steemit Musicians Top 3 Winners!!!
First Place

ORIGINAL SONG: "My Dream" by @julianroso
---
Second Place

September ( Earth , Wind and Fire) cover song feat. Gabriel Garcia. by @pechichemena
---
Third Place

Want You (Original Song) by @kendramoriah
---
---
Steemit Musicians Episode 13 Audio
---
---
Here are the other great Open Mic Performances that we played during Episode 13
DAN SHAW - Super Right (Original song by @edenmichelle)
---
Wild World - Mr. Big (Cover) by @rial17
---
Stay with me_ Sam smith by @justinzidi
---
Cover of One Call Away by @marcusings
---
---
Thanks to the Steemit Open Mic organizers @luzcypher and @pfunk and the judges @krystle, @soundlegion, @jessamynorchard, @passion-ground, and @verbal-d for helping musicians every week!
Also, thanks to @ausbitbank, @krystle, and @swelker101 for their weekly SBD prize donations!
---
Please join us for Episode 14 of Steemit Musicians this Sunday night 6-7pm CST/ 12-1 UTC!
Time Zone Converter
You can listen live at the mspwaves website- http://mspwaves.com/home/listen
You can listen on twitch- https://www.twitch.tv/mspwaves
You can join broadcast hosts in a special chat room on the MSP Discord Channel: https://discord.gg/kNxM7T6
You can check out http://mspwaves.com/ for more information