Making top lists is something I love doing because music is part of my daily life. It's as essential to me as coffee is for most of the people in New York City. Actually, I don't drink coffee at all. Somehow, I hate it, but the thing is I do love a hot cup of music every morning.
Then, when time passes by I can check on my old top lists and remember almost every single detail of my routine. My friends, people I used to see and places I used to visit. All of them saved as memories in my music library.
2017 was an amazing year for music and I want to recap a little bit this whole year with my top 25 of the albums I enjoyed the most during my first year in New York City:
25
Temporex - Care
San Diego, California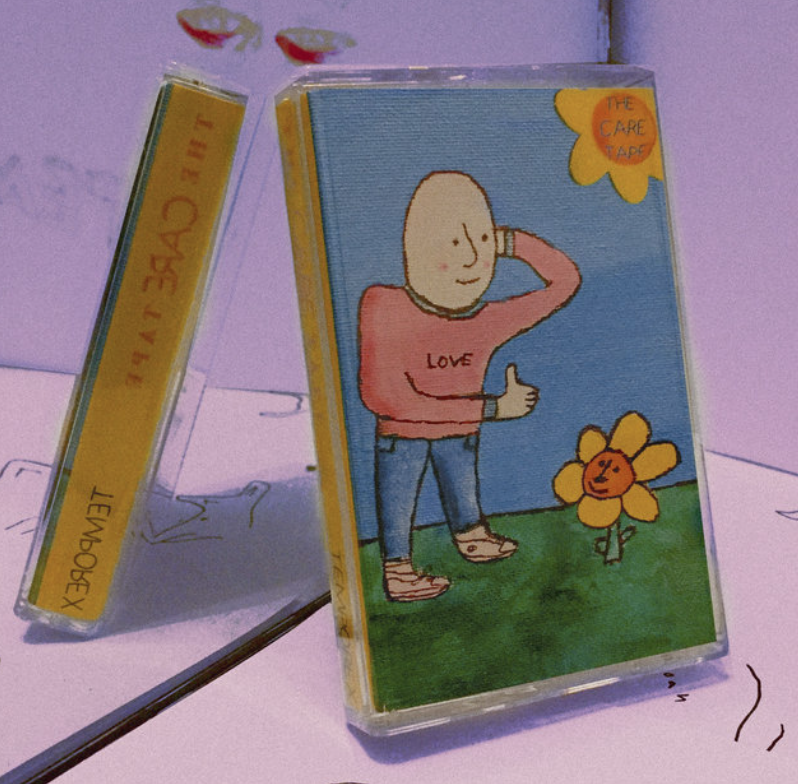 Artwork by Temporex
I have always been a lover of the DIY artists and I guess it's because I have always been one myself. Actually, my first ever solo album called "Small Hours" was recorded with an iPad. It could be catalogued as a "lo-fi" album, but that may be some sort of culture appropriation because I believe the real "lo-fi" was born back in the 80s when the analog gadgets ruled the market. All these techniques of adding tape hiss, white noise or even emulators of VHS tapes (yes, I have used all of these techniques) are not as "authentic" as using a real tape machine to capture analog sound.
However, I always enjoy a good lo-fi album. This year I heard for the first time ever Temporex because it popped out on YouTube. It was a recommendation from a channel called "Alona Chemerys"

It literally took me a second to fall in love with "Nice Boys." That kick... That kick just got me. It was so simple and at the same time so perfect. Then, the arpeggios, the reverb and the soundscape. Everything is just so smooth in this track. You can just listen it over and over again.
When I played the album and "Hi" started, it brought back some memories from Super Mario 64 and the song "Piranha Plant's Lullaby". In fact, the whole album has some weird Super Mario Vibe-ish, at least I feel it that way. And as I said, I save memories with music and when some music brings back such nice memories like playing Super Mario as a kid, well, messing with emotions means you are doing it right, Joseph. Oh, that's his name Joseph Flores AKA Temporex.
The lyrics of the album are personal and emotional as well. Joseph tells us stories about love and some sad sides of his personal life. I think the charming thing about his project is the honesty, not just in his lyrics and music, but also in the aesthetics of the whole project. And yes, I know it was released in 2016, but I listened for the first time at the beginning of this year and since then it has been in my personal playlist. Indeed, "Nice Boys", "Hi," and "Care" were part of my top played songs on Spotify this year.
Temporex released a limited version cassette named "The Care Tape," but it's sold out. So, if you want to check it out here is the bandcamp link: https://temporex.bandcamp.com
24
Triptides - Afterglow
L.A, California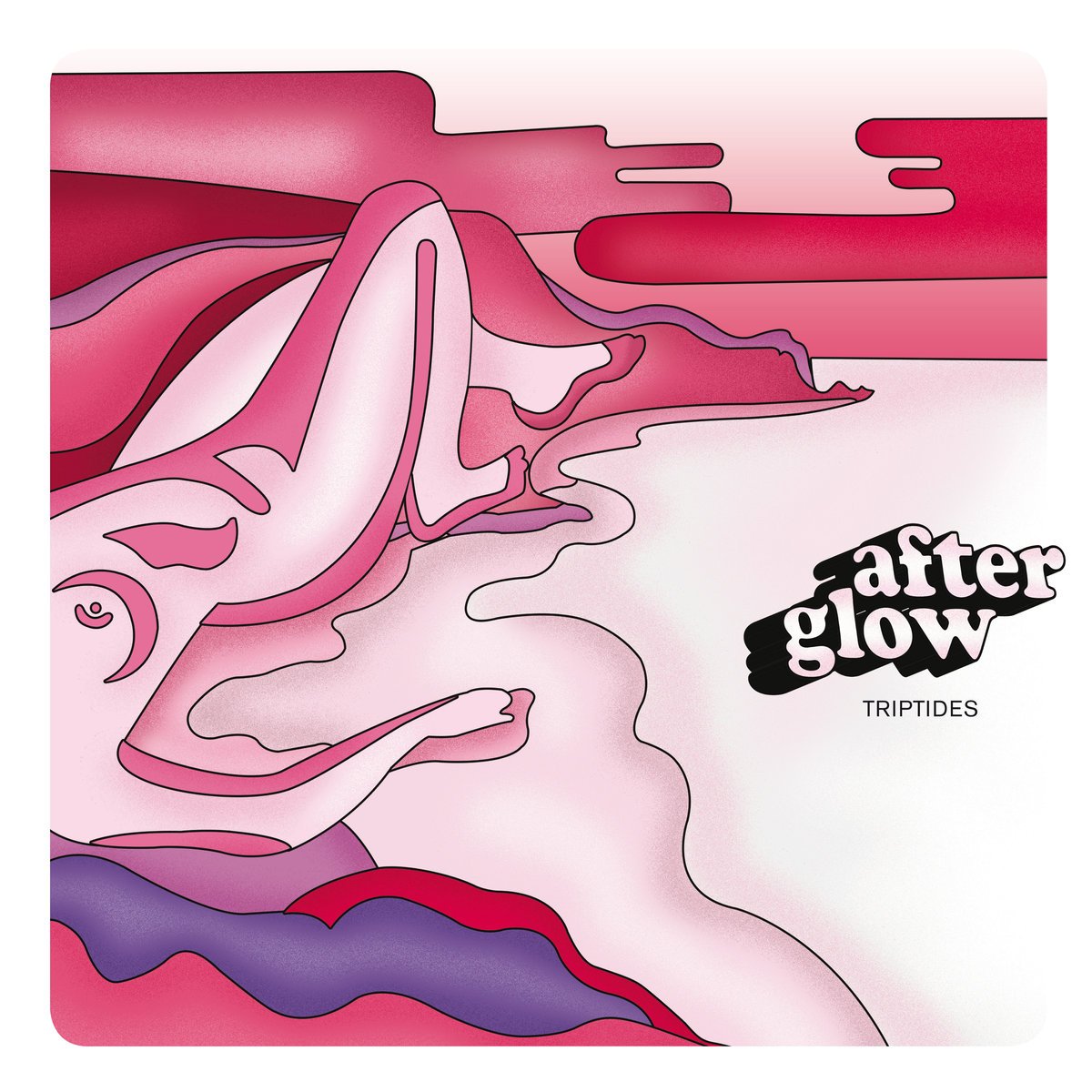 Artwork by Philippe Previl
I discovered this album on the Internet as well. Although, it wasn't a recommendation. I saw it when I was checking out a super cool french record label called "Requiem Pour Un Twister". By the way, I strongly suggest checking out that record label because they have a lot of good releases. Among those releases they have the fifth album of the new psych-rock band Triptides.
Glenn Brigman and Josh Menashe are the master minds behind the trippy production of the project. They have released five studio albums so far and the evolution in every album is notable. I think it was a real challenge to surpass Azur, but they definitely did it. They have also worked with another relevant psych project from California, "Levitation Room".
So, deciding on just one song as my favorite song of the album was literally impossible for me. I mean, I tried and I couldn't do it. The whole album is worth listening to.
Furthermore, this album has the classic formula for a good psych-rock album in 2017. Which is a modern sound of garage rock combined with the 60-70s psych vibes. The first aspect I want to talk about has to be the drumming style. Several classic drummers as Keith Moon, Ringo Starr, John Bonham, Mitch Mitchell and Ginger Baker, are the key influences to define the drumming style in this new generation of psych-rock. I personally consider Kevin Parker as the one in charge of bringing the "feel" from these drummers back to life. His friends Jay Watson and Julien Barbagallo (along with Kevin) have to be among the best drummers in the psychedelic scene today.
Anyways, Triptides took their drums production very seriously for this album. The distinctive drum fills and the 60s/70s vibes are all over the place. The drumming style, as well as the super catchy guitar melodies, with some sick bass lines and trippy vocals blend into this masterpiece of pure and raw psych-rock. That would be what I love the most of the album. The real and raw psychedelic "feeling." Psychedelic rock has to be about the "feel." They knew it back in the 60s/70s and we are learning from them today.
You can check their album through the Bandcamp of the record label:
https://requiempouruntwister.bandcamp.com/album/afterglow
23
Chicano Batman - Freedom is free
L.A, California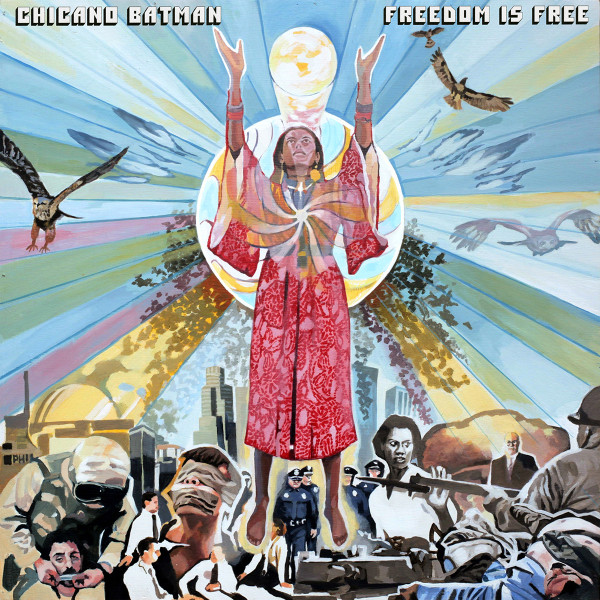 Artwork by Philippe Previl
Over the past ten years the new psych-rock wave influence on Hispanic musicians has grown so much. Specially in Latin America, some bands have been making a name by playing a blend of new psych-rock with our latin roots (tropicalia, bachata, salsa, merengue, bossanova and all our native music genres). I find this mixing of culture as something unique and beautiful in the world of the arts.
However, mixing our Latin genres with modern music is not something new at all. It has been done over decades by several projects, but I like in particular this prominent wave of Latin artists exploring the new psych-rock. Some of them have been internationally recognized. To name a few: Buscabulla, The Holy Drug Couple, Cuco, Kali Uchis and one my top favorites the incredible Boogarins. Among all these projects there is this one called Chicano Batman that I didn't know until Spotify suggested it to me. Seriously, with these YouTube/Spotify suggestions, who needs friends? I didn't pay that much attention to the project back then, but the name got stuck in me head forever.
Over the summer, I had the pleasure to attend the LAMC and I got more into those guys, especially after seeing them live. I saw them in Central Park with two other Latin bands that I love: La Vida Boheme and Los Pericos.
The album 'Freedom is Free' has a particular taste. It's not the typical new psych-rock album, it has a true retro vibe. It's an album that makes you want to make love instead of war. Get naked and smoke a joint in a live show. Then, you remember you are not in the 80s anymore and you get arrested for "disturbing the peace." #classic #irony
My favorite song by far is "Angel Child" because it has all the ingredients for a perfect song. Smooth lyrics, mellow vibes, funky bass lines, and psychedelia all around. An amazing production (I mean, Leon Michels was behind it) and without doubt, an evolution in sound.

One of the most relevant facts about this album is the political message and the hard critique on society. With songs like "The Taker Story" that address the true nature of humans, it's some heavy stuff. We are so capable of doing good, as we are of doing bad. #DeepStuff #WOKE
It was nice seeing them live and then discovering all these cool things about such an amazing album. I will share over here their webpage: http://chicanobatman.com