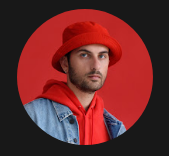 Some lovely old school dubstep from the legendary Borgore. Oddly these are all tracks that I've been rinsing out for like the past decade nearly. Kind of wild to hear all these tracks played in a modern set.
---


Looking for an Affordable, Secure & Reliable Server Host for Your STEEM Witness Server or Other Web Related Projects? Check out Privex.io!

Interested in Trading? Trade Long & Short on Various Asset Futures Utilizing Crypto such as BTC, EOS, ETH and XRP! Check out ByBit.com!