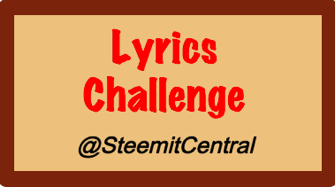 "Girls will be boys and boys will be girls, It's a mixed-up, muddled-up, shook-up world – except for Lola"
song ~ "Lola"  
artist ~ The Kinks  

https://cdn.steemitimages.com/DQmTN9qATtkrxhiUqygwtyFBzQLPRcguPfMc7jsYGYwoj1Y/image.png
I met her in a club down in old Soho
Where you drink champagne and it tastes just like cherry-cola
C-O-L-A, cola
She walked up to me and she asked me to dance
I asked her her name and in a dark brown voice, she said Lola
L-O-L-A, Lola, la-la-la-la Lola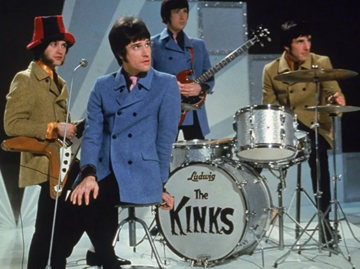 Well, I'm not the world's most physical guy
But when she squeezed me tight, she nearly broke my spine
Oh my Lola, la-la-la-la Lola
Well, I'm not dumb but I can't understand
Why she walk like a woman but talk like a man
Oh my Lola, la-la-la-la Lola, la-la-la-la Lola

Well, we drank champagne and danced all night
Under electric candlelight
She picked me up and sat me on her knee
And said, little boy won't you come home with me
Well, I'm not the world's most passionate guy
But when I looked in her eyes, well I almost fell for my Lola
La-la-la-la Lola
I pushed her away
I walked to the door
I fell to the floor
I got down on my knees
Then I looked at her and she at me

Well, that's the way that I want it to stay
And I always want it to be that way for my Lola
La-la-la-la Lola
Girls will be boys and boys will be girls
It's a mixed up, muddled up, shook up world – except for Lola
La-la-la-la Lola

Well, I left home just a week before
And I'd never ever kissed a woman before
But Lola smiled and took me by the hand
And said little boy I'm gonna make you a man

Well, I'm not the world's most masculine man
But I know what I am and I'm glad I'm a man
And so is Lola
La-la-la-la Lola     (Image source)

Comments 
Kinks' leader and lyricist Ray Davies has said that  "Lola"  was inspired by an actual encounter that the band's manager had experienced. 
Boys will be Girls
"Lola"  tells the story of an innocent young man who has just come to London. He goes to Soho and enters a club, where he socializes, drinks, dances, and almost gets swept off his feet by a beautiful … a beautiful transvestite. 
Girls may be Darlings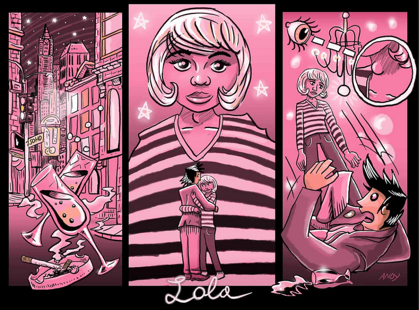 Some people have claimed that it was based on a date that Davies had with Candy Darling, who had gained (15 minutes of) notoriety as a member of Andy Warhol's circle of "superstars"  at his New York studio The Factory. Davies denied that, stating that although he and Candy did in fact have dinner together, he was aware of Candy's gender identity. 
Boys must be Boys
Owing to its supposedly controversial subject matter, the song was banned for a while in both the UK and Australia. A typical over-reaction, in our "mixed up muddled up … world."    (Image source … Thanks, Andy!)
"Lola"
  ranks among the 500 greatest songs, as listed by both Rolling Stone magazine and the New Musical Express (NME) magazine.    

The Kinks –
"Lola"
(Right-click to hear on YouTube)
Lyrics by
Ray Davies,
courtesy of –
AZLyrics.com
References –
Wikipedia

For another reference to the aforementioned Candy Darling, click here to see my post re–
"Walk on the Wild Side"

https://cdn.steemitimages.com/DQmedxfL5EkF6Ex8NFX3Jy3bevZjDdAL59XCcytNgdSVe3K/image.png     A Compilation of My Previous
Lyrics Posts 3~30

https://cdn.steemitimages.com/DQmb13oc7gUPCW4RNi3bFQmvBxQ3eYNA6Gw5ziTU6MAAPoY/image.png     This is my entry in the 60-Day Lyrics Challenge.
    Click here to learn about
@SteemitCentral
's –
Lyrics Challenge.

https://steemitimages.com/DQmaRbjQ7Pgj4eUr1u2FMdHCuajLf9gTV8k4WNEV2jZqCFM/image.png https://steemitimages.com/DQmTDjQygLGQv4iCp8k2DWp3x7o79Y4zBxGfcTvnLseCTaf/image.png