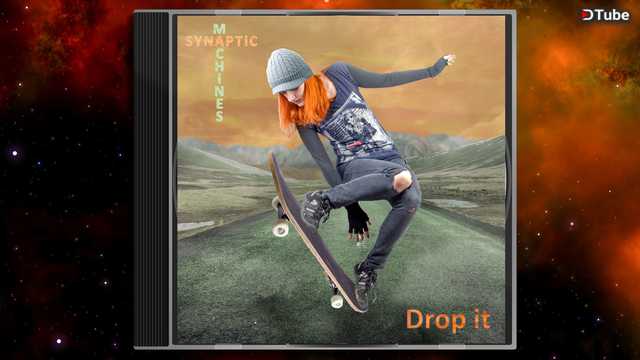 ---
A musical spirit hacked the computer of my music studio this morning! 
It dived deep into the hard drive and spied  at what I was working on. 
I was about to announce the release of my latest music album: "Drop It". It stole my thunder by announcing it before me: It did a great job with the CD trailer though (Click the picture above to watch it).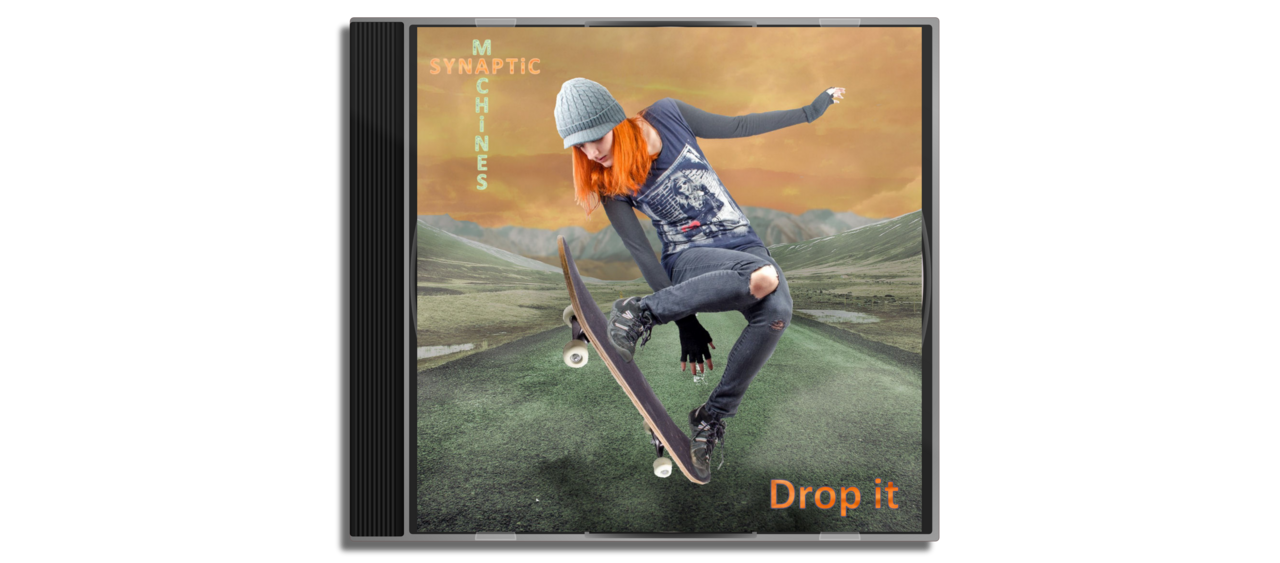 Discover diverse styles blended in a harmonious and emotional sonic texture involving trap, electropop and orchestral music. I hope these pieces will make you fly as much as they made me hit the stratosphere when I composed and produced them.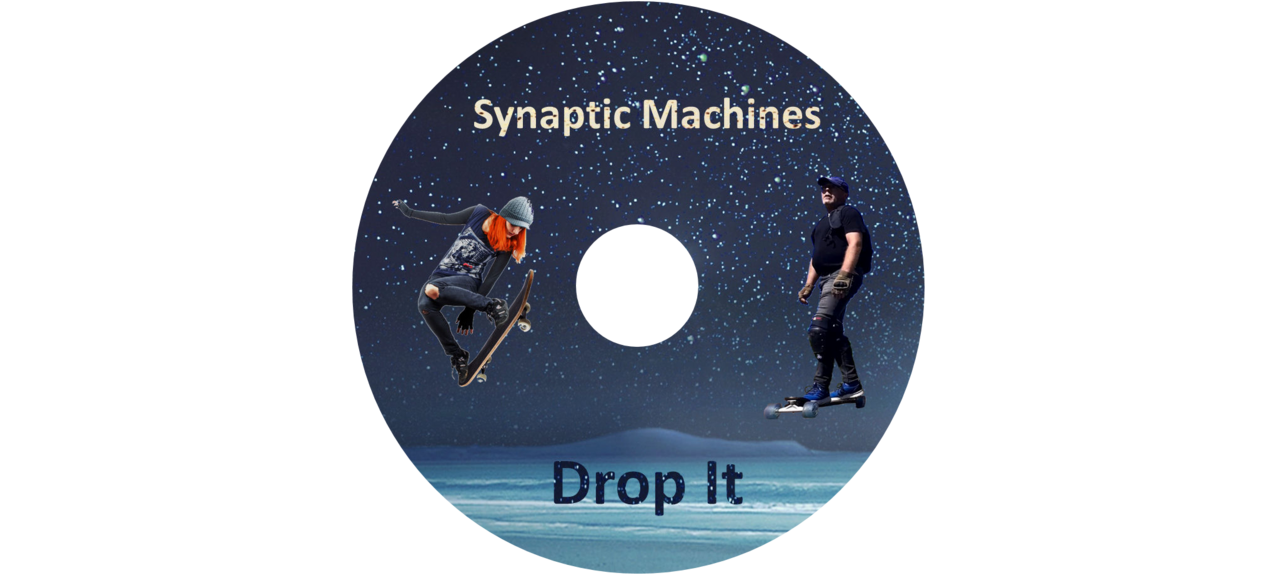 What's special about these tracks ?

My name is Edouard André Reny, a media composer also known as Synaptic Machines and Edward Keys. In the previous bunch of tracks I produced for Radio, TC, Ads etc... four of them had a very personal touch. I decided to keep them aside by not submitting them to my publishers, and develop them fully as an artist
I really like these tracks, they reflect much closer my real being than the rest of the music I produce (more oriented towards sales). As a side note,  am quite stunned by my crap ultra commercial tracks which bring my bank account  thousands of USDs, while the masterpieces end up completely unnoticed. 

How to grab the music?
Since today, the album and the individual tracks are available on Bandcamp as digital downloads. https://synaptic-machines.bandcamp.com/album/drop-it

Alternatively, you can get the tracks with STEEM: 
You want one specific track. Transfer to @muphy 5 Steems and in the memo provide 1/ the name of the track, 2/ an email address for me to send you the music.
You want the full album (4 tracks): Transfer to @muphy 15 Steems and in the memo 1/ write: Full Album 1/  and 2/ provide an email address for me to send you the music.
The Physical CD is currently in production: First shipment expected mid-October / beginning November. PM on www.synaptic-machines.com for pre-orders (Paypal: 15 USD or 15 Euros. Crypto: 0.005 Bitcoin, 0.15 Ethereum or 25 Steem - including shipping)     
CD Content
TRACK 1: The Sun Sets

Ride on this emotional electro-trap vibe, and follow the story of this couple at the verge of a break up... Plunge yourself deeply into the melodies and resonate with the lyrics, goosebumps guaranteed! lyrics   
TRACK 2: Drop It

Drop the Board, and let your road-surfing vibe flow!   This track is inspired by what I feel when surfing the road full blast on my longboard.   Immerse yourself in the laconic melodies, and deep dive in all the little details that make this track a real mind blower. No need for shrooms or pot to get high with this one!   
TRACK 3: Shit Trap

Inspired by a real personal story, where I got hypnotized by a woman I should definitely not have fallen for. Vibe with the lyrics, you will understand why this electro-trap ride will make you shiver when you recognize one of your own impossible love stories.  
Electro-trap, orchestral flavors spiced with some more traditional rock and jazzy components will make you fly to musical heavens. Give a shot to that emotional ride, you won't regret it!   
TRACK 4: The message

Being friend zoned... that's a toughy... especially when the unwanted feelings are very strong...   This song expresses the dialogue between the friend zoned man and woman, the latter trying to put sense into her friend, by telling him to find his own way without her...   
The song starts simple, just piano, double bass, and a few hints of Chinese Ehru, It develops into a full orchestral piece playing Celtic melodies with a blend of Asian and Western instruments. Be ready to get your skin covered with goosebumps on this one too!


Hi,
I'm @muphy (see intro post),
My life revolves around music production, teaching sciences, and discovery through travel.
You enjoyed that post?    Resteem and Upvote!
You are interested in these topics?    Follow me!
---
▶️ DTube
▶️ IPFS