The French company Peopeo introduced an unusual Bluetooth-speaker VOODOO BOOMBOX. In addition to the non-standard appearance, the column is distinguished by manual assembly and the ability to carry it behind your back like a backpack.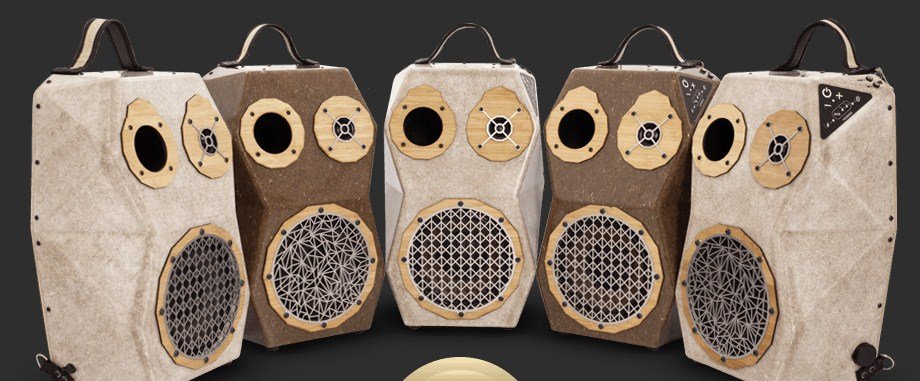 Promised that VOODOO BOOMBOX sounds clean and powerful thanks to the special Green Vibration Technology, developed by creators of the speaker. Details are not disclosed, but they say that the best electronic components provide a rich, clear and clear sound in any situation. An 8-inch low- and mid-frequency woofer and a 1-inch silk tweeter are installed inside the speaker. The power of one speaker is 200 W, the range of reproducible frequencies is from 50 Hz to 20 kHz, the sensitivity is 102 dB.
Users will be able to combine the two speakers together to get a portable stereo system. Inside the speaker is a Bluetooth 4.0 module with support for the aptX standard, while the VOODOO BOOMBOX can be charged from the power bank via the built-in USB directly while listening to music. In addition, the speaker will provide up to 15 hours of continuous playback of tracks.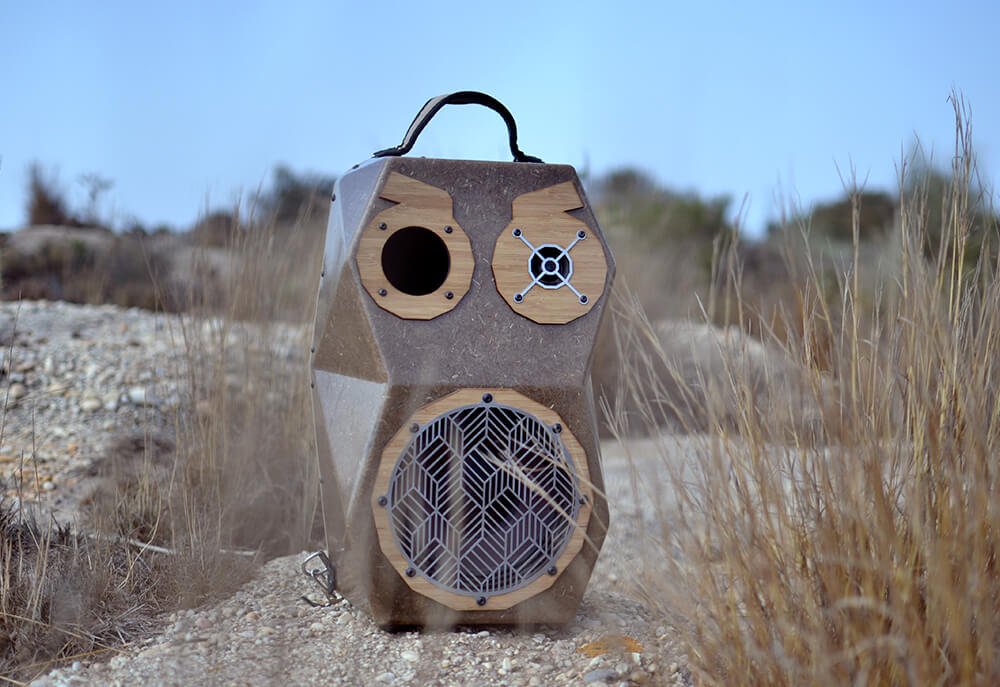 The device case is waterproof and sturdy, and is designed specifically for outdoor use. The ergonomic shape of the case and its overall lightness will allow all customers to wear a column comfortably, regardless of the structure of their backs.
However, it is alarming that this device weighs about 7 kilograms. Also worth noting is the cost of VOODOO BOOMBOX, which is € 799. The thing, of course, is quite original and interesting. But I think not every music lover can afford such luxury.