Keepin this simple for the first week to get things started, with nothing more than some album art, the tracklist and a link to the soundcloud. This week were going to be bouncing around from subgenre to subgenre mostly within the breaks parent genre. Much of the music being heavily influenced by popular memes and just overall internet edgelord culture in general. Enjoy.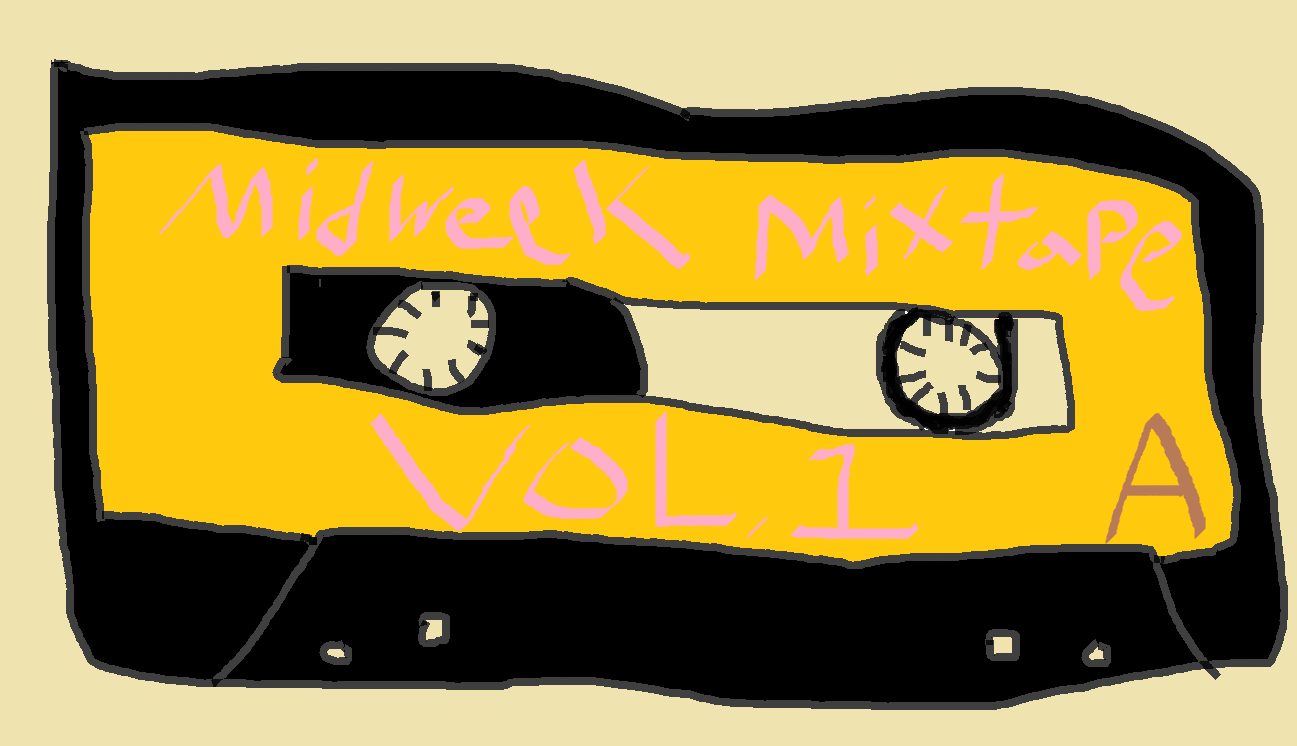 Listen to it @ https://soundcloud.com/user-91719900/sets/midweek-mixtape
Bandingo — Baby Powder (Prod. By Trill Vice)

Yung Gravy — 1 Thot 2 Thot Red Thot Blue Thot (prod. Dollie)

MoxiFloxi ㅇㅅㅇ — Bowsette

Yunis — Malfunction ft. P A T H

Billy Marchiafava — Rings (Prod. Robb2B x RayAyy)

Lux & Wavyy — SILENCE OF THE LAMBS

Silky Soap — from Blue and Beyond

Ghosts on TV — Silo

jackdylan x dakun - w a s t e

Chris Wright — Genesis w/ Atwood & biskwiq

KG Smokey — Squidwards Nose Ft Joey Trap & KG Prince (Prod.MaxoKoolin)

anti_negative — Whats Goin On!