To sing, to Play and to Fight!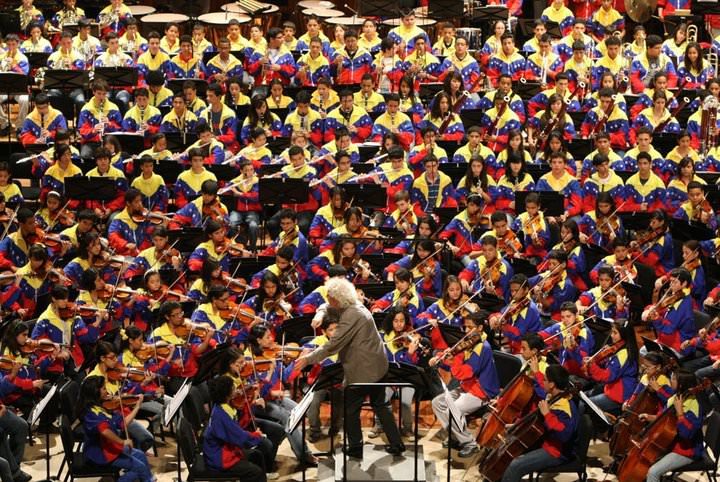 Good Afternoon, Cryptomaniacs! It's Oriana here. It's been a long time, I know. But, to reward you, today I have a very special post for you, very much informative. I'm going to talk about El Sistema Nacional de Orquestas y Coros Juveniles e Infantiles de Venezuela (The National System of Youth and Children's Orchestras and Choirs of Venezuela).
El Sistema it's a social and cultural organization funded at 1975 by the musician and maestro José Antonio Abreu, that seeks to promote and bring the practice of music through symphonic Choirs and Orchestras in order to influence society in humanistic and communitarian development and social organization.
That's a very short definition of the thing. But, what does it make it such a big deal? It's target. El Sistema has, in all its years of functioning, influenced millions of kids and youngsters to follow the subtle and beautiful path of music, leaving behind the horrors of streets and poverty. El Sistema has adopted this kids, given them an instrument, given them a voice and given them education and values. It focuses on the personal development of kids and seeks to have a positive impact on their personalities, encouraging them to reach their highest potential and to make them, of course, better citizens.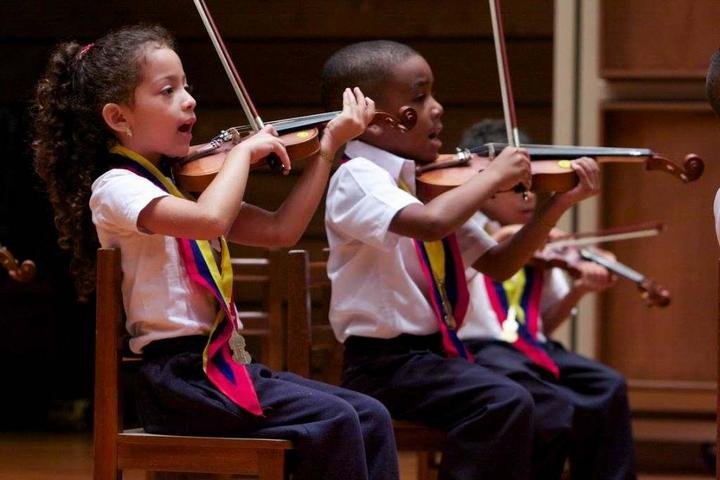 I've been part of this movement since 7 years now, and I couldn't be more in love and thankful with it, even with all its little imperfections. I guarantee that if you deepen in this beautiful world, you'll fall as in love as I am. It's the cradle of hundreds of magnificent musicians that have astonished the whole world with their wonders, and will keep doing it until music stops sounding! Tocar, Cantar y Luchar!