Here's part one of building my own partscaster. I was inspired by @amberyooper to finally finish this project that has been sitting around for a couple years.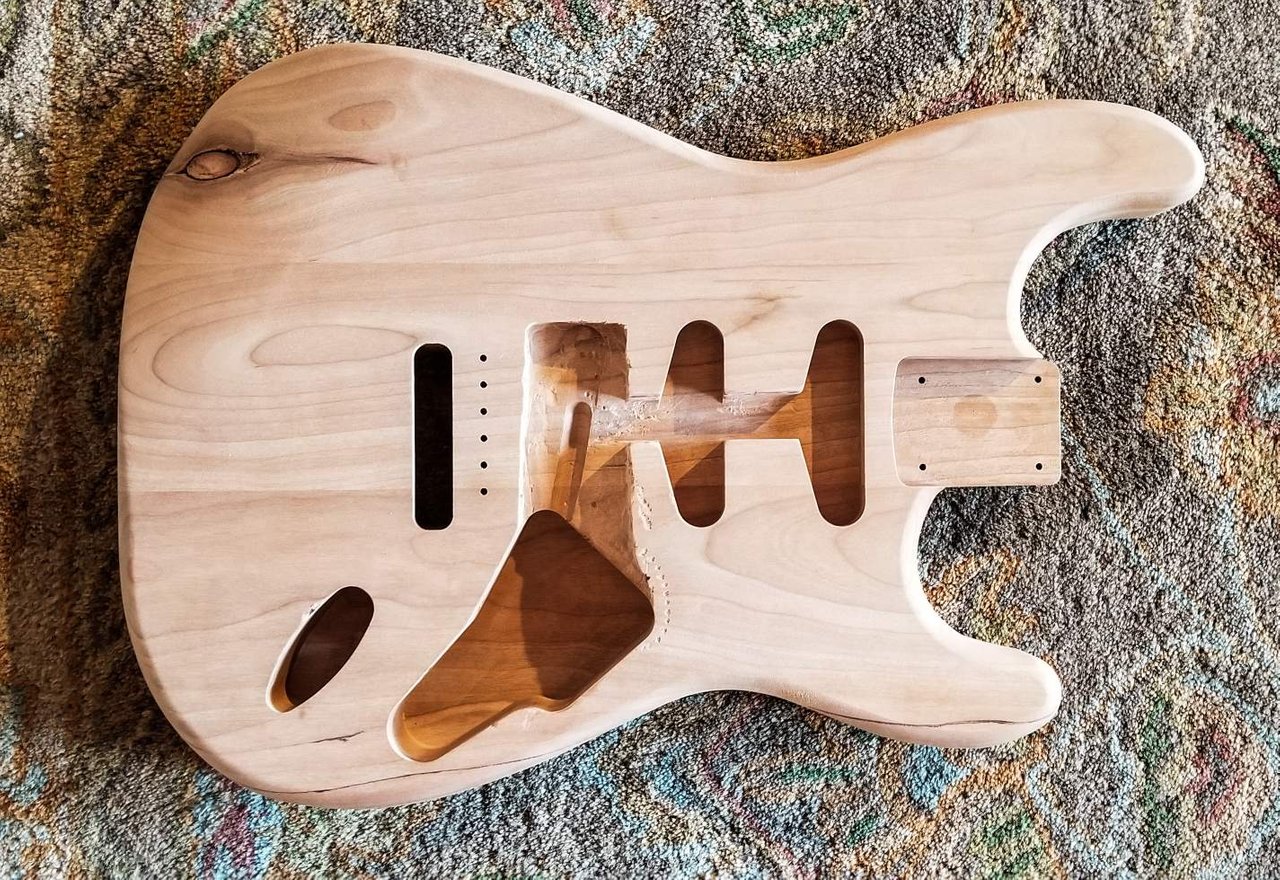 This project started out a couple years ago when I went to the Chicago guitar show and bought this reject stratocaster body for around 30 dollars.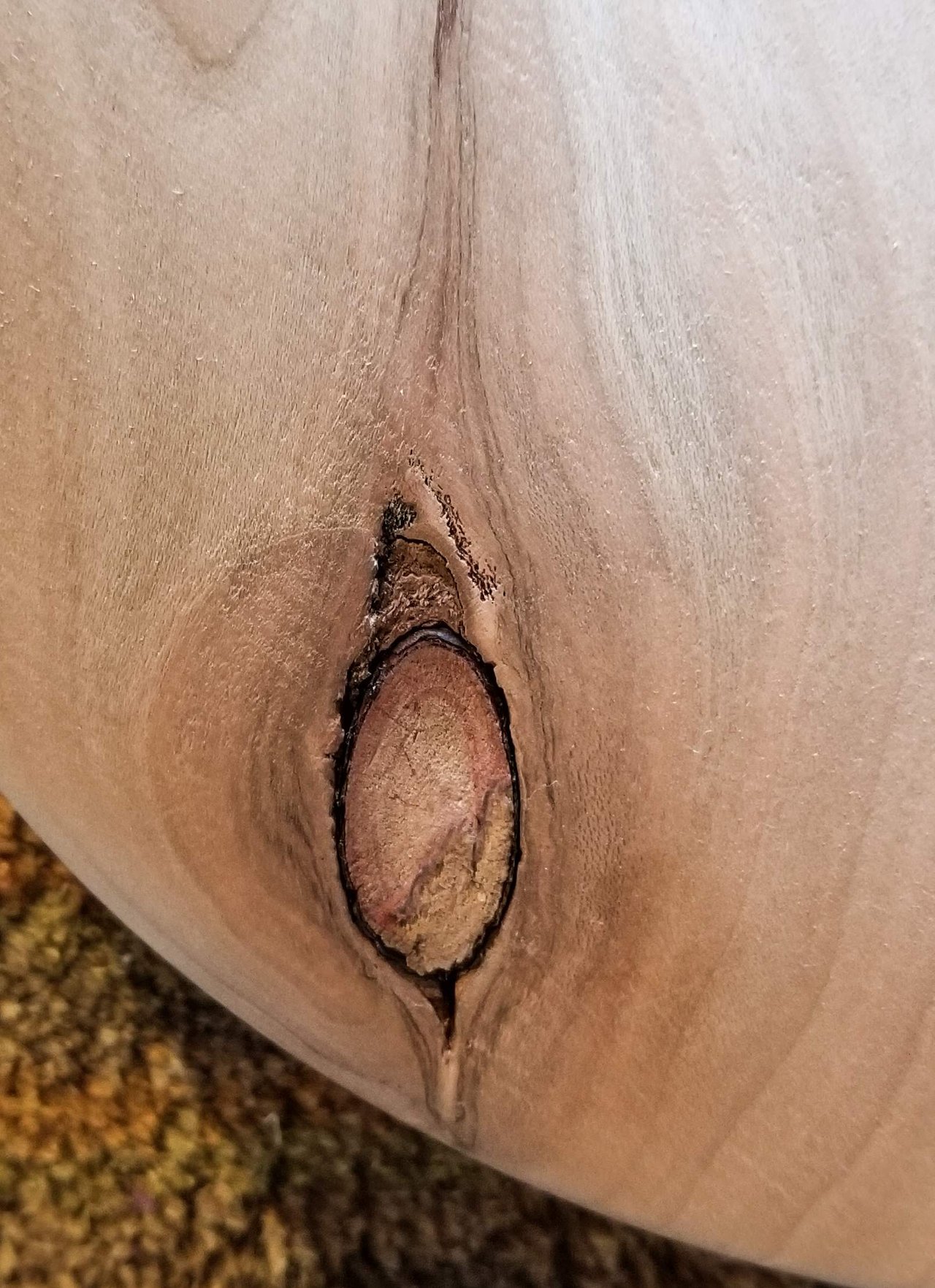 It has a big old knot in it, thus the body was rejected by the factory. I kind of think it looks cool there.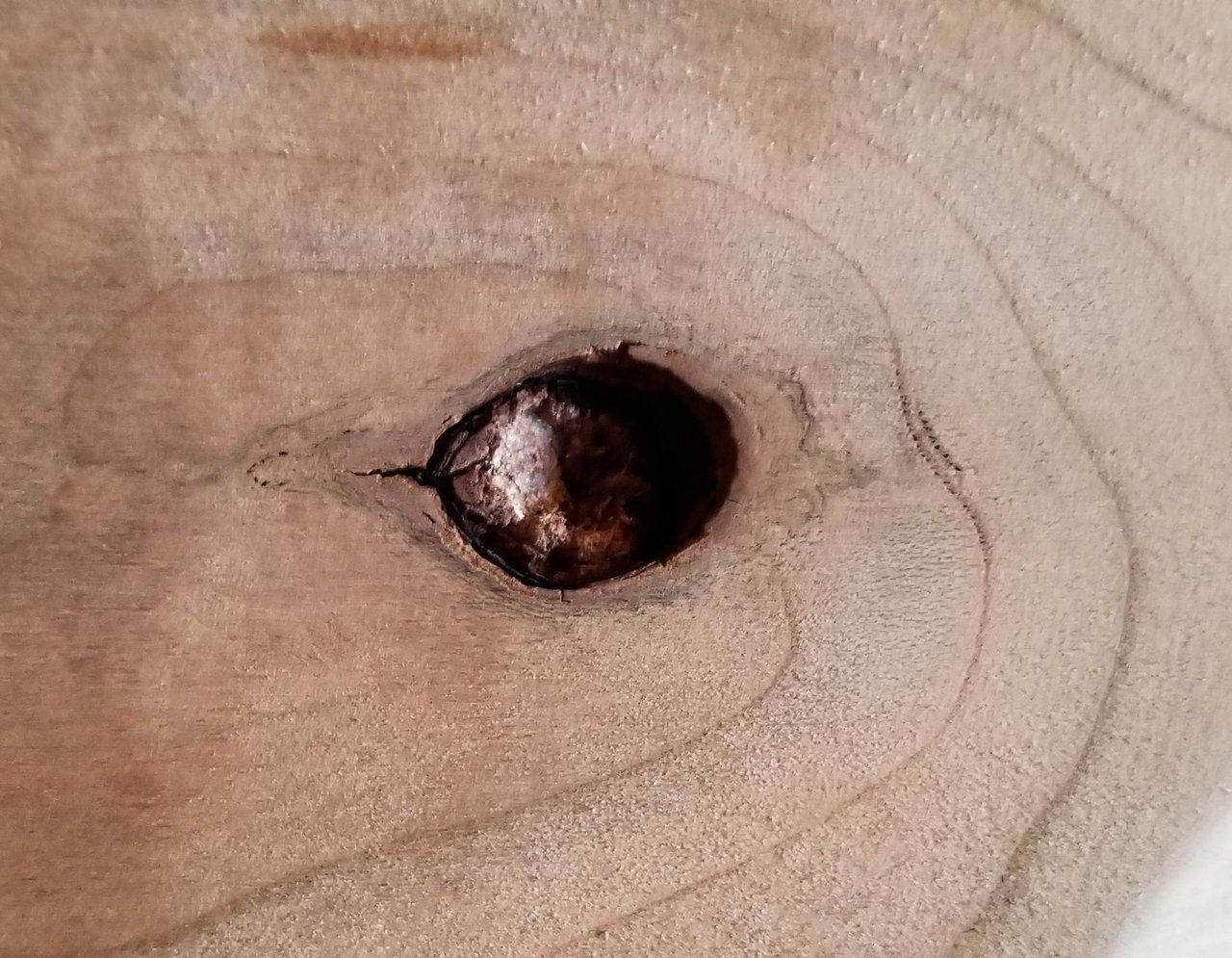 Here it is from the back. I can actually push the whole knot out if I wanted to.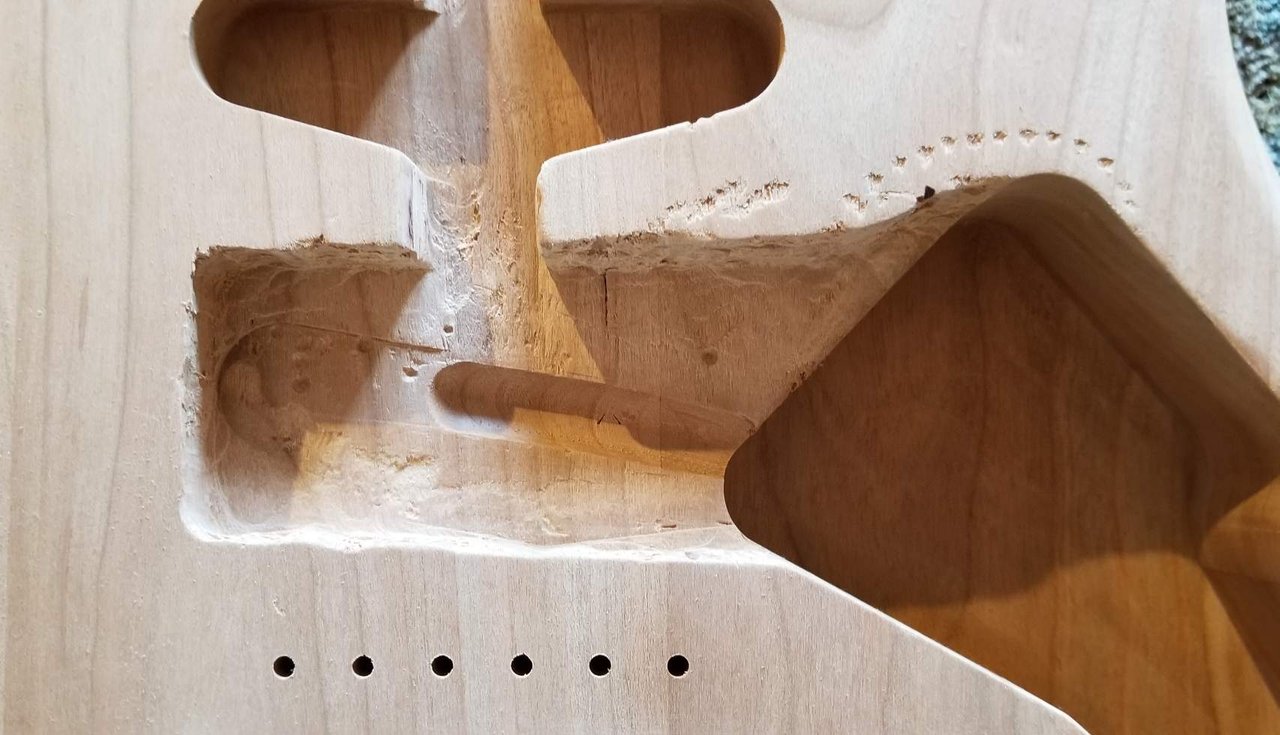 Also someone had hand routed out a humbucker opening for a humbucker, this used to be a single coil opening. But I thought this was perfect because I had an old used hss pickguard I bought on ebay a while back.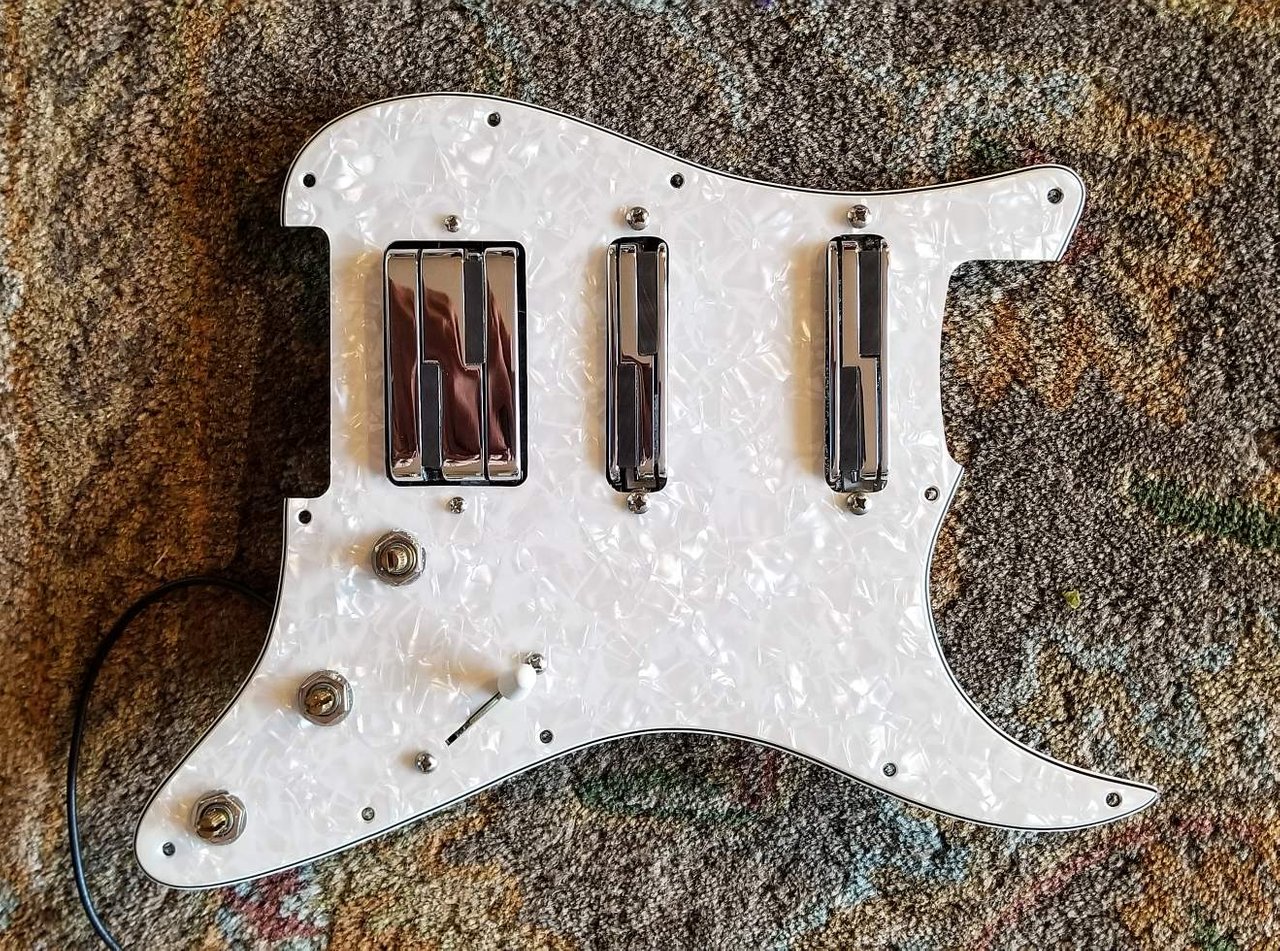 Here's the loaded pickguard, it has lace sensor alumitones in it. These pickups are good in almost any genre and are really quiet for hum.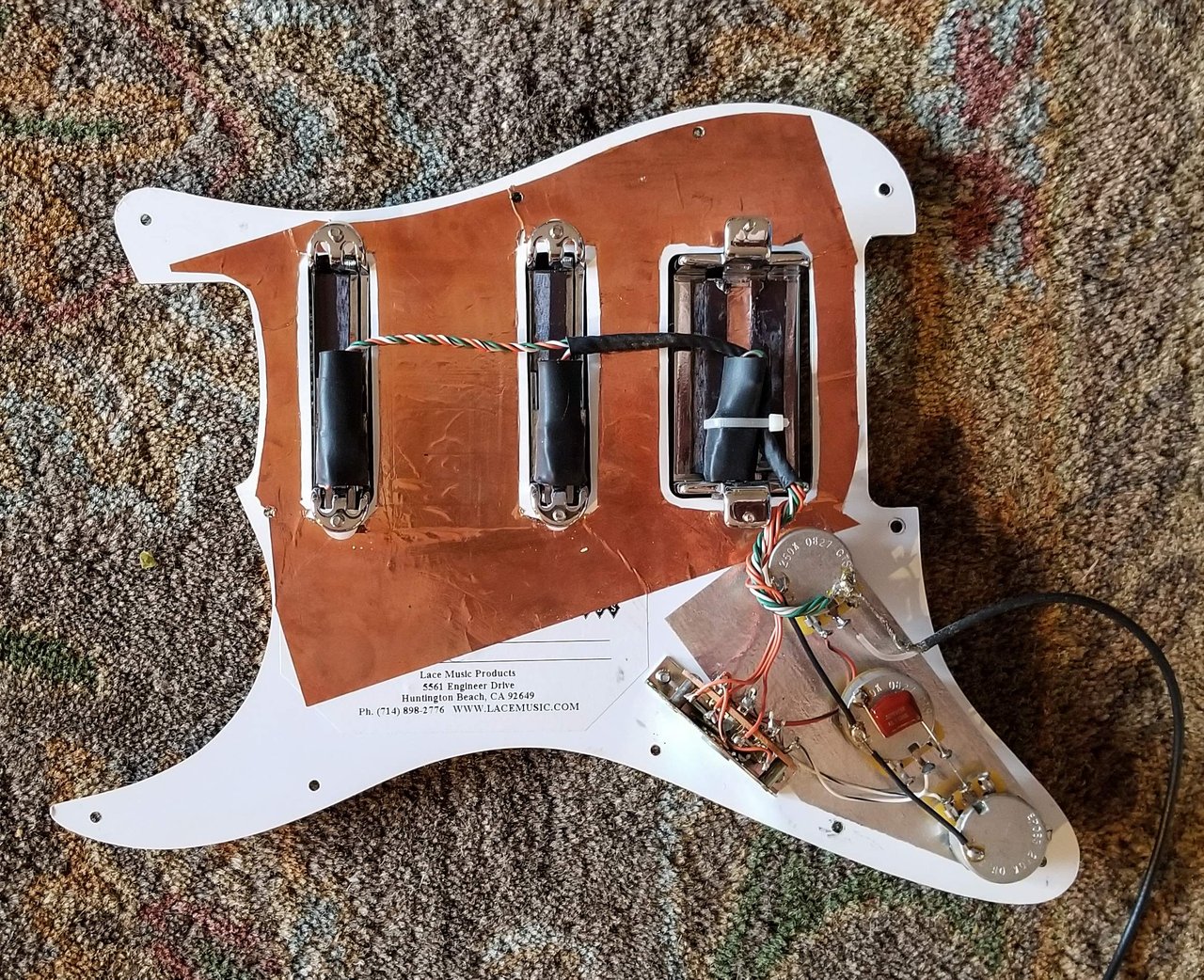 I got this off ebay as well. This was a rejected loaded pickguard, one of the pots or the switcher has something wrong with it. Possibly a cold solder connection. But the pickups themselves are good to go.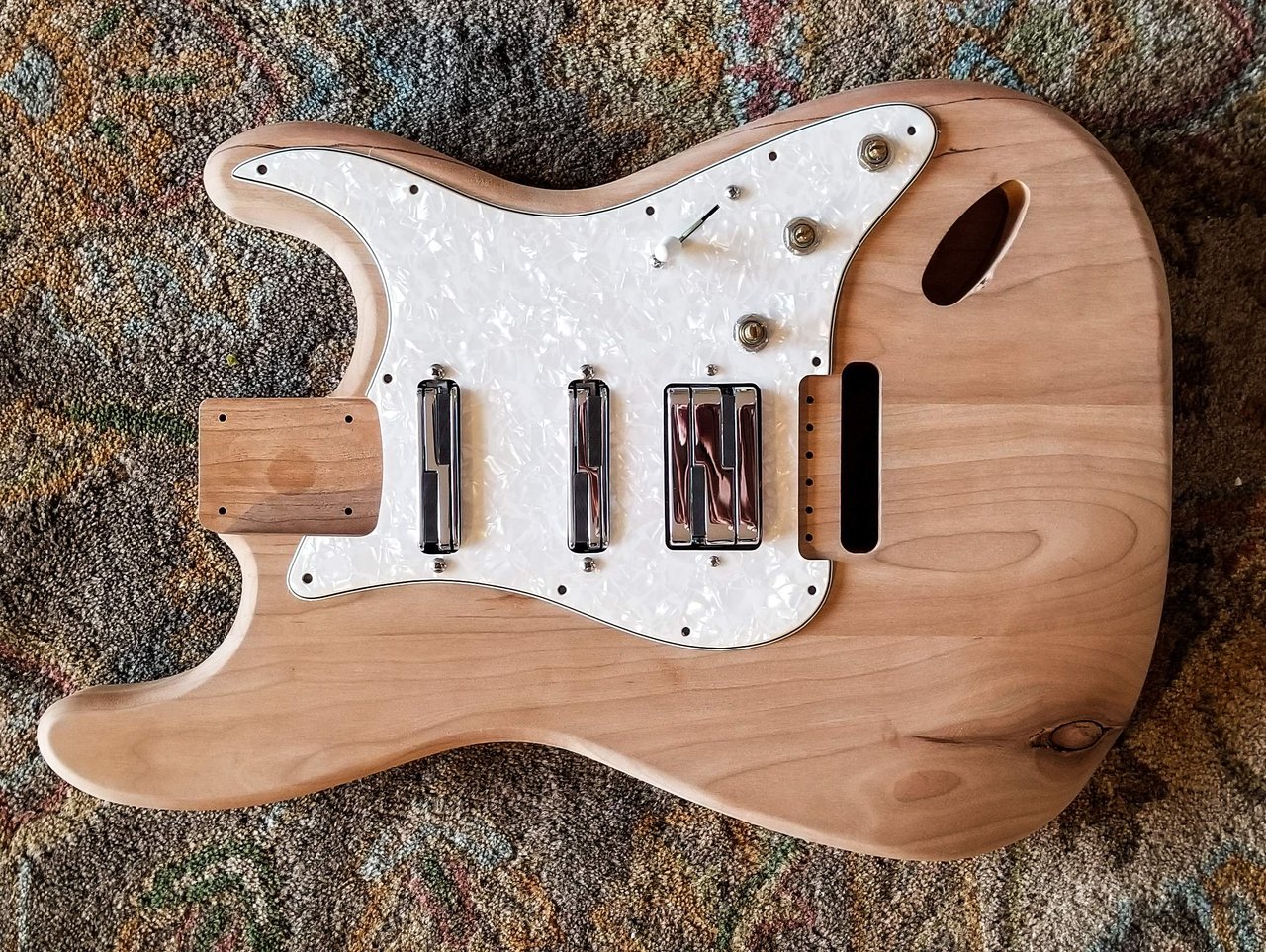 With just a bit of additional carving the pickguard set in place perfectly. The predrilled bridge holes line up as well.

Here's the new neck I got. This is a mighty mite neck from Stewmac. Its important to measure the neck pocket of the body first before buying a neck for the body. Otherwise you will have a tedious woodworking project on your hands lol.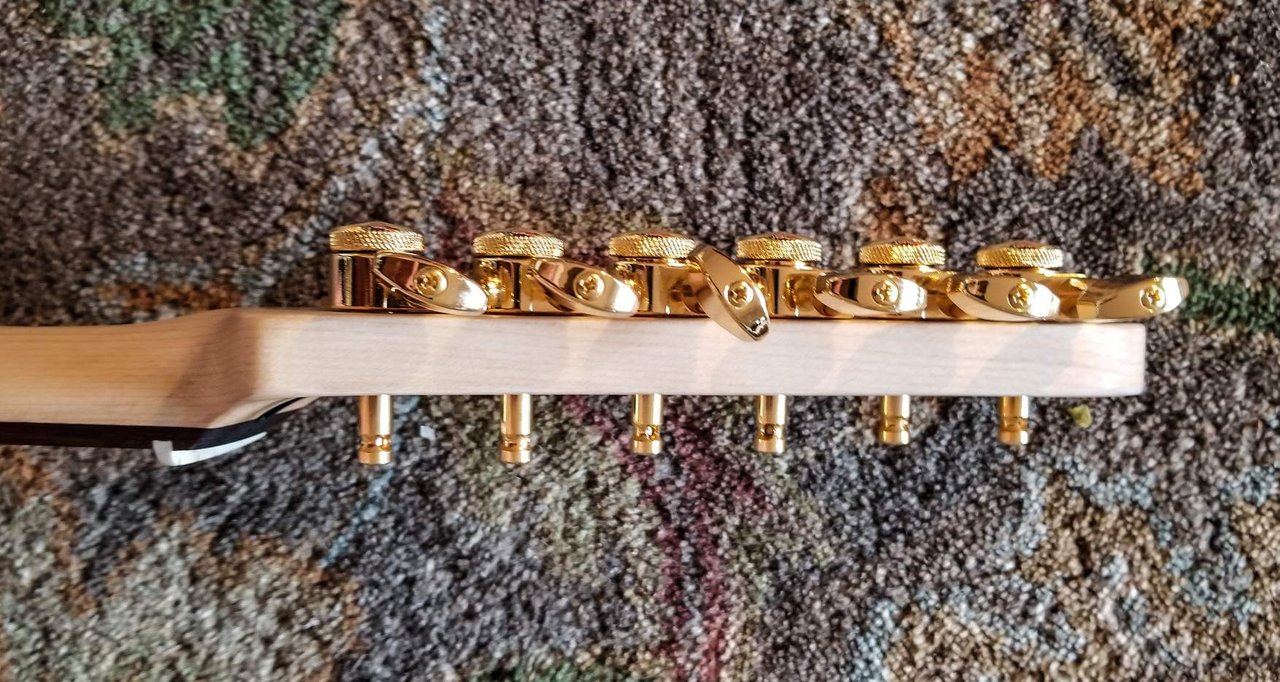 I got the tuners from guitarfetish.com. These are staggard locking tuners as you can see the farther away from the nut the lower down the tuner head goes. This is to add more tension to the higher strings for tuning stability.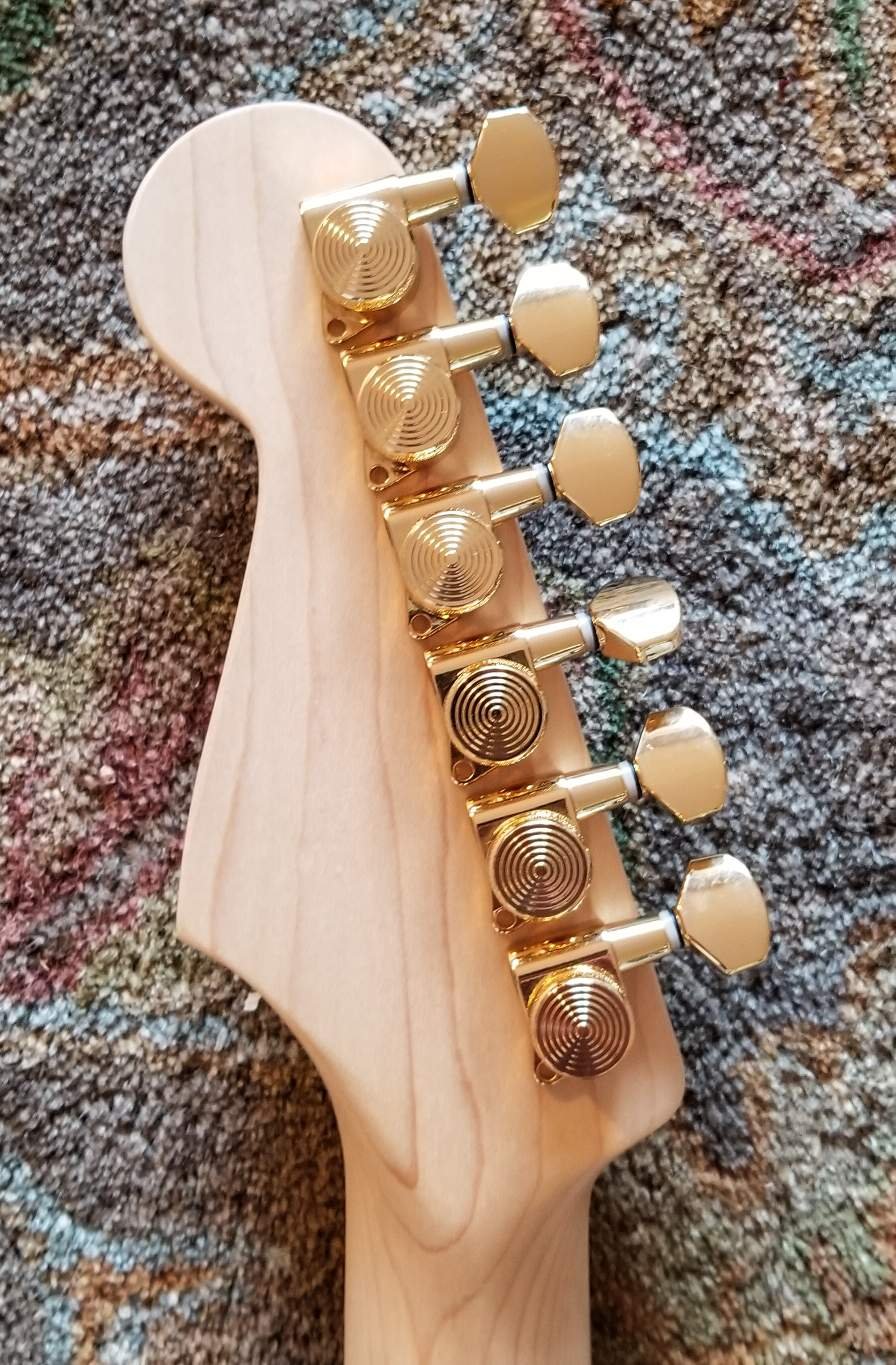 Here's the locking mechanism to the tuners. These allow you to clamp the string in place while tuning rather than having to wrap the string around the tuning post.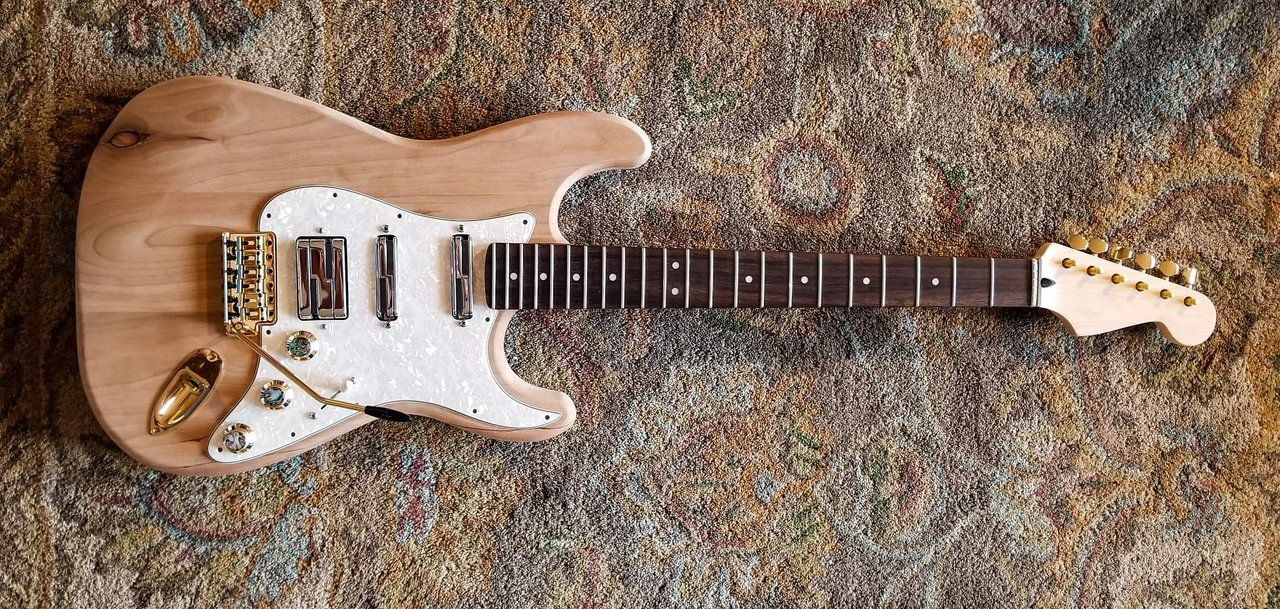 Here are all the parts in place, next step is rewiring the pickups and bolting everything down.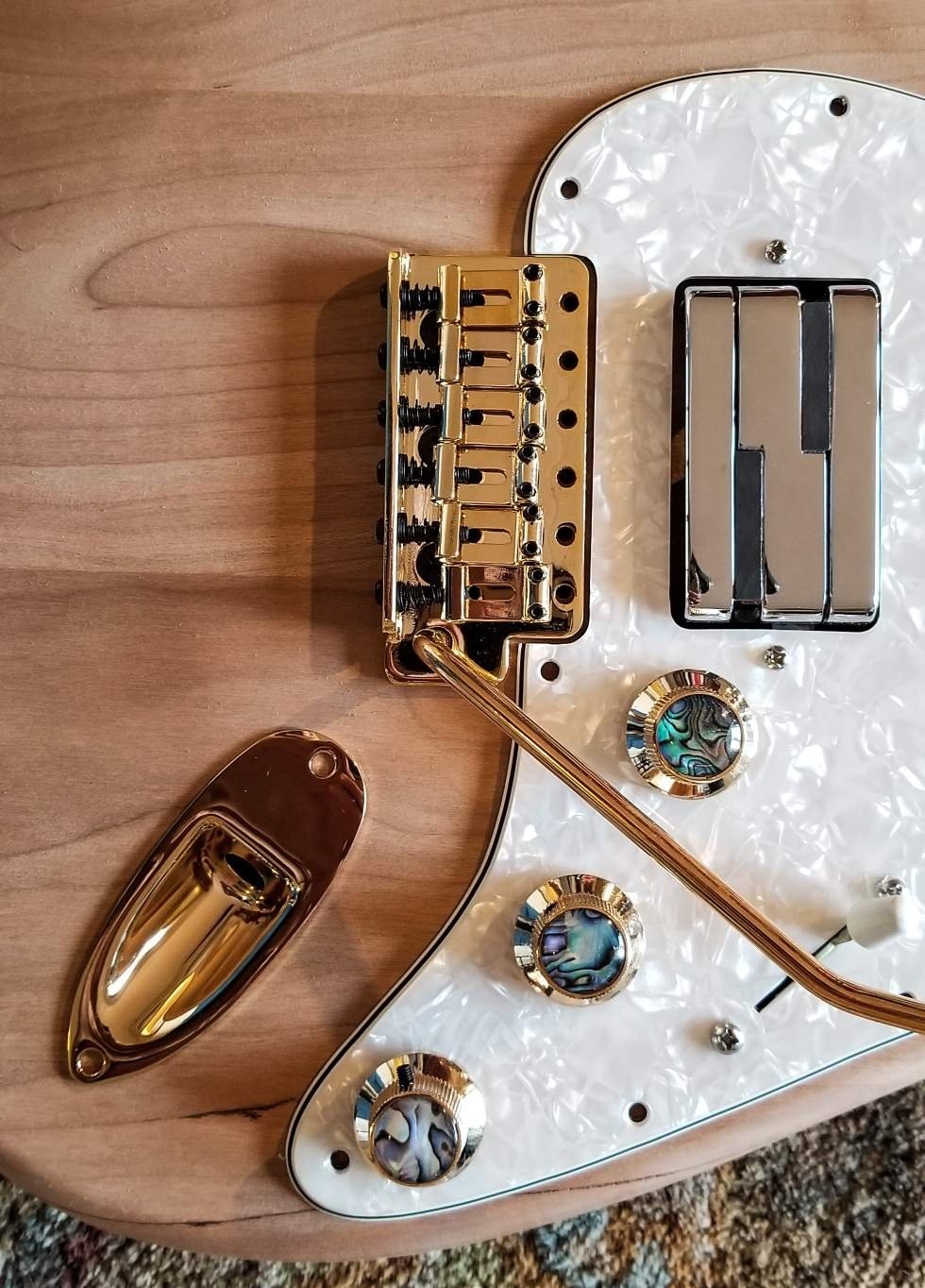 The bridge lines up perfectly with the screw holes. This is another important thing to measure before buying a bridge.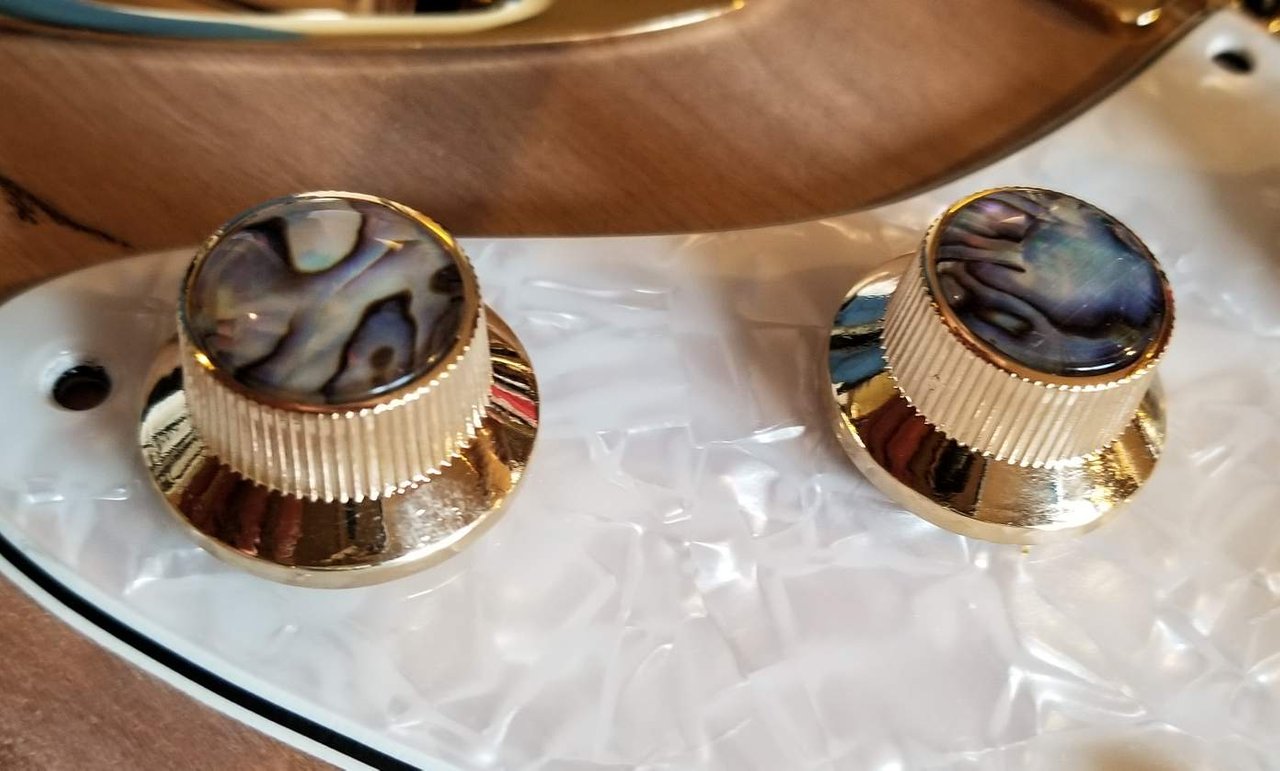 These are the fancy looking mother of pearl gold volume and tone knobs.
https://steemit.com/dtube/@sketch.and.jam/s8u1hinn9pv here's the finished project for now, I got the pickups working and the neck set and everything intonated.
Posted using Partiko Android