What is the Steemit Artists Music Compilation?
SAMC is a collection of original multi genre songs from top artists involved in the Steemit music community.  The Compilation tracks are selected upon submission by @soundlegion  and packaged up in a full digital album collection with original Steemian created artwork.  The Volumes are hosted on  www.soundlegionrecords.com and presented in post form here on steemit for fans and artists to download free in post links.     All SBD from  each  official volume post goes to the Artists on the volume and 25   Steem each week for 4 weeks is given away to a spotlight artist from @soundlegion.    
Steemit Artists Music Compilation Volume series offers genres such as Acoustic Singer Songwriter, Rock, Hip Hop, Rap, Electronic, EDM, Contemporary, and more.      These Volumes are the first official music collections compiled together and offered up to the Steemit Community.     Each Volume is Free to download and the tracks can be used in Content creation for other Steemians as long as credits are given to the artists.   
Steemit is an online social media community that allows like minded folks to come together in sharing there unique perspectives and passions and create powerful original content such as this.     Steemit allows content creators to earn and gives the opportunity to spread the love of rewards to others with easy and quick crypto currency transfers.    Motivation through community, engagement and rewards for effort.   The Steemit Artists Music Compilation takes full advantage of these great new opportunities here on steemit and in the world of crypto currency, bringing together multi genre talented artists and there incredible tracks in one collection for other steemians to discover and enjoy.   Steemians can download these albums and follow and support there favorite passionate songwriters on steemit.   They can also use this music in there own original content posts which will support steemit community collaboration and communications and the content creator and the artist all in one.     
Check out Clip Videos from each Volume Below
*Each Clip video contains 20-30 second clips of each track on the Volume so you can quickly browse through each collection.      
*A Download link is available under each video so you can download your favorite Volume or All the Volumes!!
*Each Artist/Track Name/Steemit Account Name in each volume is also posted under each Volumes Clip Video. 
*Follow and Support your Favorite Artists
Volume 1
Track List
 01 - Steemit Music Artists - @danieldyemusic - Daniel Dye - Hard Cider  
02 - Steemit Music Artists - @leelektrik Lee Lektrik Southern Comfort 
03 - Steemit Music Artists - @kjablonski Kate Jablonski - Tonight 
04 - Steemit Music Artists - @branhmusic Brandon Hill - A note to self  
05 - Steemit Music Artists - @kryptoe Deon Ashton - I'll Be Yours  
06 - Steemit Music Artists - @jaybird Jay Sussman - What You Stole  
07 - Steemit Music Artists - @trevorpetrie The War of Ideas - The Bitter End  
08 - Steemit Music Artists - @stanhopeofficial Charles Thomas Stanhope - Out to Sea 
09 - Steemit Music Artists - @webresultat Secret Springs - Three Three Three 
10 - Steemit Music Artists - @hardikv -wordsofalif ALIF - Log Kya Kahenge  
11 - Steemit Music Artists - @davidfar Davood Faramarzi Free Earth 
12 - Steemit Music Artists - @edenmichelle Eden Michelle - Deep Into The Dark
13 - Steemit Music Artists - @atomcollector @grandspace  Juxta & Grand Space - Rise Up 
14 - Steemit Music Artists - @rockchickjen Sacrifice - My Wings
15 - Steemit Music Artists - @derosnec DEROSNEC - Criminal 
16 - Steemit Music Artists - @tarotbyfergus Fergus Plinko - The Devil Woke 
17 - Steemit Music Artists - @wilins Wilins Mendez - Gira la tierra 
18 - Steemit Music Artists - @ilazramusic Ilazra - Mi Juego 
19 - Steemit Music Artists - @nsosin  - All my friends are stars -  The Weed Debate  
20 - Steemit Music Artists - @alao Arelowo Alao - The Way it Goes 
21 - Steemit Music Artists - @drocobama Droco - Propaganda 
22 - Steemit Music Artists - @adamzi A.D.A.M - Memory 
23 - Steemit Music Artists - @ethanoladdiktz - Dead Bones Crook - Dying Light 
24 - Steemit Music Artists - @qrittix Bonnie & Clyde Legion (Qrittix) - Dont Fear the Wicked
25 - Steemit Music Artists - @harrisonmir Elpi5 - When I Say feat. jon Caturia 
26 - Steemit Music Artists - @sebastianhughes Sebastian Hughes - Never Let You Go  
27 - Steemit Music Artists - @rial17 - Rial - Memories 
28 - Steemit Music Artists - @digitalopus Rodnell Matos - Circunstancias  
Check out the latest official post for Volume 4 - Currently in progress
https://steemit.com/music/@soundlegion/support-steemit-music-artist-free-music-download-steemit-artists-music-compilation-volume-4-post-3-4-spotlight-artist-and-payout
Volume 5 Submissions begin in May and will continue on Multi Genre - Look for official Volume 5 Submission posts @soundlegion - Volume 5 Cover Contest also Begins in May
Special Shouts to MSP -Waves Steemit Radio @isaria @luzcypher @krystle @dsound Bush Rod Radio @topkpop @pfunk @msp-curation @ausbitbank for support
Volume 1 Cover Winner @hardikv Volume 2 Cover Winner @antoniokarteli Volume 3 Cover @nicholevargas Volume 4 Cover @hardikv
@soundlegion strongly supports the arts here on steemit and the growing music community.   @soundlegion is an official OpenMic Judge and also creates original multi genre music releases.   Sound Legion was created by myself California singer songwriter and collaborative artist Shavon Bonnie Legion, UK rapper, lyricist and music promoter Majik @clydemajiklegion and Netherland multi genre producer Sven Qrittix Driesen @qrittix.  Check us out www.soundlegionrecords.com    We are an independent collaborative artists music house for promotions and original multi genre music content.    We collaborate with and promote artists from all over the globe in a wide variety of sounds.  
Tips for Artists new on Steemit or trying to get involved in Blockchain music
1. If you are outside Steemit and have not already, sign up for www.steemit.com and start sharing your original music in post with links.   Introduce yourself to the community and start following the music tag.   Top music creators to follow who engage the community arts especially through music.   @luzcypher @meno @krystle @isaria @soundlegion @verbal-d @lk666 @rondonson @pfunk @qrittix  @donnaincancun @passion-ground.
2. Start using DSound @dsound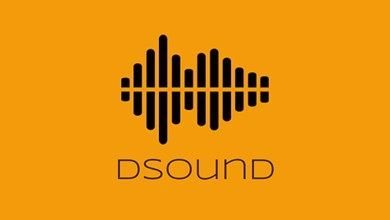 DSound   is a web application that allows you to upload, listen and discover music. The data is stored on top of a  IPFS Network. It uses the Steem blockchain as a decentralized data which allows authors to earn  rewards  in Steem Dollars.   
3. Join OpenMic - A weekly contest hosted by @luzcypher and sponsored weekly prizes from steemit witness @pfunk (vote for @pfunk as a witness) Top 5 places receive over 300 Steem in prizes each week.   200 Steem from @pfunk 100 Steem from @luzcypher Record yourself performing a live original song or cover, or share with us your instrumentation work. Open Mic Judges @passion-ground @soundlegion @krystle @meno @verbal-d.   Join us on openmic
4. Upload your original music on Musicoin https://www.musicoin.org/ and start earning crypto per play
5. Follow @soundlegion and submit your music in for Steemit Artists Music Compilation Volume 5.   Earn a little Steem with each official post and also a chance for Spotlight artists prizes and extra promotions for your music.   SAMC also creates posting opportunities as well that have a chance to earn good rewards.  @soundlegion supports with full power upvotes all SAMC related posts using the tag #soundlegion
Download Music and Enjoy!! Follow your Favorite Artists on Steemit and Support there talent and art.   Use and credit this music in your content creation. 
Thanks for your upvote, resteem & comment.