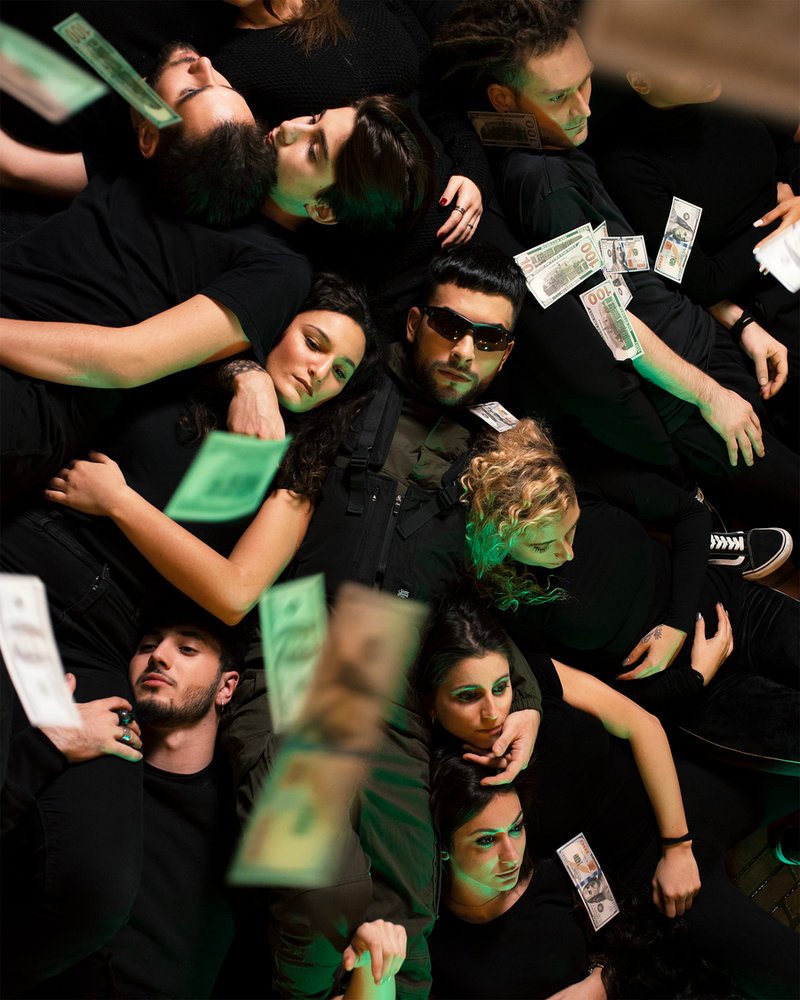 If you're into artists like Justin Timberlake, Eminem or Bruno Mars then I invite you to check out the brand new single by upcoming Italian artist Luke ATME called 'Cash Checks ATM'. Listen to the song on Spotify right now: https://open.spotify.com/track/1170TRghloqZlL6isoB4tq?si=hGJtJYiKTKyNtBEM1gYT7A
The single begins with a cool piano intro and synth melody on top, which gives the song a slightly more electronic feel to it. The piano intro almost has a country vibe to it, but the synth melody and beat make the traditional piano sound amazing. As soon as the lyrics start it becomes clear that this artist is serious about money and fame (if this wasn't obvious from the title).
This track also features a bass-line that I can envision being loved by people in clubs, as well as when they are driving as it's subtle, yet interesting and catchy. The other interesting about this track is that it features a verse in a foreign language, something that is rare in todays music scene and all these things make Luke ATME stand out about the 'noise' in todays music industry.
Luke ATME not only has a very promising career in the music industry that awaits him, he is also signed with Adora Model Management and 'This Is Youth', according to his Facebook page (link below). On top of that he also studied Popular Music Performance at BIMM London, one of the best places in the world to learn about music.
So for all those reasons I can only recommend you check out the brand new single by Luke ATME! Here are the official links:
Instagram: https://www.instagram.com/imlukeatme
Facebook: https://www.facebook.com/imlukeatme/
YouTube: http://www.youtube.com/lukeatme
Twitter: @imlukeatme

Disclaimer: This is a sponsored post, however all opinions are my own. Content of the artist used in this post was used with permission, no copyright was violated.