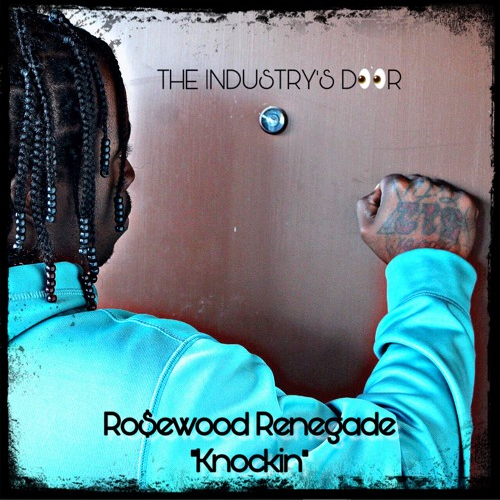 If you're into high quality Hip Hop with super-catchy beats and a range of flow that is out of this world, then I invite you to check out the single 'Knocking' by Ro$ewood Renegade from Austin, Texas. Check out the single on Soundcloud here: https://soundcloud.com/jay-jimbo-brown/knockin-rosewood-renegade
The track starts off with a beat that is made to be turned up all the way. It becomes immediately obvious that this will be a hit all around the world by the time the chorus starts after the intro. While the chorus is simple, it's very easy to understand what he is saying here: He is knocking at the music industries door and they better listen.
While the synth melody is playful, almost like a game theme-song, the beat underneath it is aggressive and goes deep. But the lyrics are where this artist really stands out. There is a strength and confidence in this music that is rare in todays music industry. It is clear to me that this artist comes from a family of musicians and a look at his official 'about me' page confirms my assumptions: https://www.itsrenegade.com/about
This is one of those rare artists that has that special something that you just can't teach: writing catchy lyrics and putting them on the melody in a perfect way. I don't think this artist has to knock on the industries door for much longer, so for all those reasons I can only recommend you check out the single 'knockin' by Ro$ewood Renegade. Here are the official links:
Website: https://www.itsrenegade.com/
iTunes: https://itunes.apple.com/us/artist/rosewood-renegade/998194194
Spotify: https://open.spotify.com/artist/20S81r0eIIdLmMAZ2P7yI6
Instagram: https://www.instagram.com/i_am_renegade/?hl=en

Disclaimer: This is a sponsored post, however all opinions are my own. Content of the artist used in this post was used with permission, no copyright was violated.