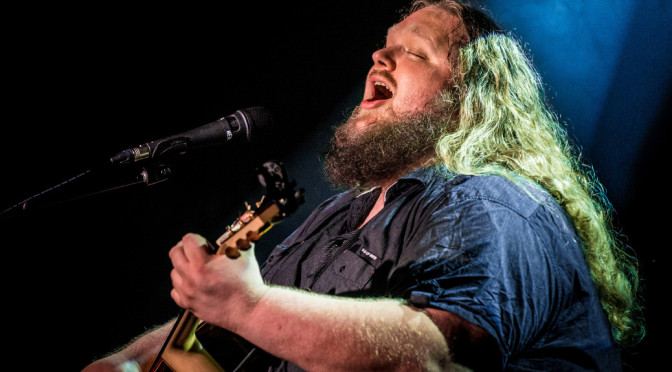 Source
I have written about Matt Andersen before. He is one of (for me) the discoveries of all time.. The man is a such a great musician, they don't pass by that often like him. And yet he isn't that famous. Strange how these things go isn't it. He has all the ingredients, great voice, great guitarplay and great songs and lyrics.
This song (broken man) was recorded at Tivoli Vredenburg in Utrecht last year. I went there together with my good friend Rien. It was just awesome. Only a man and his guitar and getting a sold out venue as quiet as can be.
The story he tells is awesome. His first performance in the Netherlands was at the TV show "Voetbal international". It's a show all about soccer. One of the hosts (Johan Derksen) is also a great music lover and organizes concerts in the Netherlands. He loves to bring in the not so famous musicians he discovered himself when he was traveling. It was Johan Derksen who also introduced Joe Bonamassa to me..
(Joe Bonamassa way back on Dutch TV).
But back to Matt Andersen. When you look at youtube you see a lot of solo video's of Matt. In the interviews he looks like a real humble guy. and I truely think he is. At concerts he has a great sense of humor and tells some great stories between songs.
I hope I can take some vid's myself tomorrow.... But probably I will be in total extacy :)
Have a great evening,
Peter
---
I am with QURATOR, are You?

---
I am using Esteem




I fully support @s3rg3 and @exyle, who are witness with their developer group @blockbrothers for the Steem blockchain. If you want to support them, they would appreciate your vote here.


They are the creators of Steemify, THE notification app for your Steemit account for IOS.
---