Greetings dear community!
One of my passions is music, it is amazing how it moves our feelings in an immediate way and thus managing to change our mood. How much of us to have any kind of feeling of joy, loneliness, nostalgia, sadness or any other has not resorted to music, whether to celebrate, seek an answer, relief or to bring out more those feelings?, I believe that the majority and many times without realizing it, that's why I think that music is the most powerful art or science that can exist.
From an early age I identified with music, many times I considered myself different because I liked certain styles that were very different for people of my same age, and by that time (until now) among my preference was the music of He speaks in English, I confess that he did not understand what he was saying, but what I liked most were the melodies and even the singer's tone. One of them is:
George Michael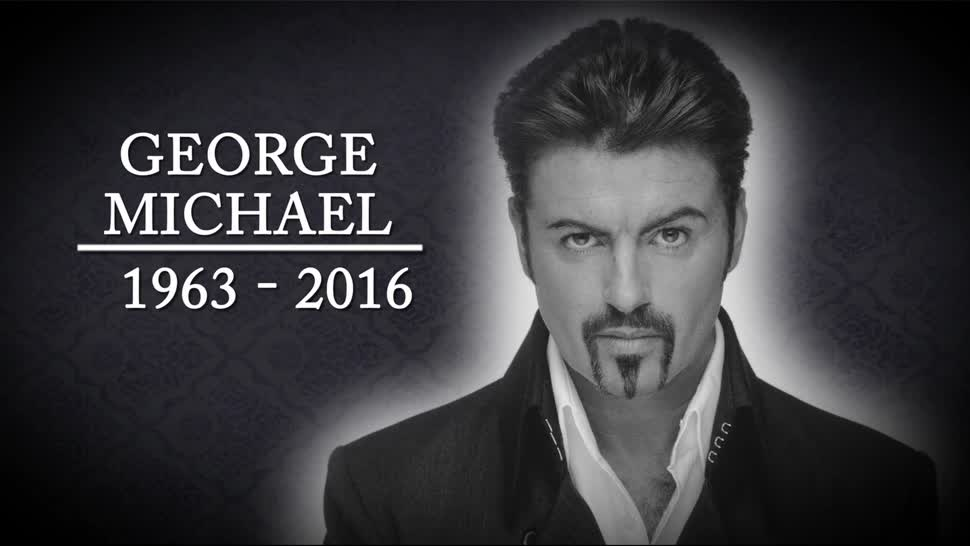 Source
I will never forget that the first song I heard from this singer was "Careless Whisper" from that moment I felt an immediate connection with his music, it was so much that I wanted to listen to all his songs, for then it was a bit difficult, because there were not as many media as now, even so I took full advantage of listening to those radio stations that transmitted this style of music. How easy everything is now! For that reason it was very little known, and when they asked me, what is your favorite singer? was even funny the reaction of people to hear George Michael, they were surprised and even replied George Michael ?! If likewise ... Unfortunately it was not the singer or the fashionable music style for that time.

A little about George Michael.
His real name was Georgios Kyriacos Panayiotou, born in East Finchley, London, United Kingdom, was a singer, composer, music producer and philanthropist who rose to fame as a member of the musical duo Wham. He was widely known for his work in the 1980s and 1990s, including hit singles such as "Wake Me Up Before You Go Go" and "Last Christmas," and albums like Faith (1987) and Listen Without Prejudice Vol. 1 (1990). ).
I do not know how many people have happened this chance but George Michae was born on June 25, 1963, where is chance? What is my birthday? Unbelievable !, only that I was born a few years before ... I could not believe this icon of Pop music that was also my favorite singer was on the same day as me, it was so exciting for me chance!
It can be said that the first success of George Michael was achieved after forming the duo Wham !, with Andrew Ridgeley, in 1981. His first album as a duo was called "Fantastic" and qualified as number one. and it was the beginning of several successes in his musical career. At the end of the year 1984 in England began to be heard on the radio "Wake me up before you go go", the first cut of this album, like "Freedom", "Everything she want"and" Careless whisper", and although the duo was in important tour, the attention was focused on George, he always had that touch of charisma to highlight.
Source
George Michael - Careless Whisper
Every time I listen to this song it fills me with nostalgia because it reminds me of good moments of my adolescence
---
The duo split in 1986 with a farewell single "Where did your heart go?", being a complete success for that year. From that moment George Michael begins his career as a soloist becoming one of the most relevant and widespread interpreters of music. At the beginning of 1987, he performed a duet with Aretha Franklin with the single "I knew you were waiting (for me)" where he managed to perform with one of his favorite artists. With this song, Michael won a Grammy Award in 1988 for Best Performance R & B-Duo or Group with Vocal.
Source
George Michael, Aretha Franklin - I Knew You Were Waiting (For Me)
---
In the year of 1987, he released his first album "Faith" becoming a resounding success in both the United Kingdom and the United States, making him a Grammy winner (this placed him as one of the composers in "the wave" of the 80s), getting attention in the singles "Father figure", "One more try"and "Monkey", it is said that it helped the makeover Adopting a more aggressive look. with beard, earrings, glasses and black leather pants.
Not everything is "color of roses" his next album "Listen without prejudice Vol. 1" released in 1990, did not get much attention in relation to the previous record because he had a problem with his Sony discography, and that he was not comfortable, he said that he conditioned his work and limited his creativity, it is difficult to leave him out of the market for the next five years. However in the years 1992 he made a great participation in the concert in honor of Freddie Mercury, along with celebrities such as Elton John and David Bowie, among others.
Source
Queen & George Michael - Somebody to Love (The Freddie Mercury Tribute Concert)
---
In the year 1996 he released the album "Older" where are two of my favorite songs "Jesus to a child" and "Fastlove". Part of the inspiration for the album came from a relationship he had with the Brazilian Ansellmo Felepa who died of AIDS in 1993.
Source
George Michael - Jesus to a Child
My favorite song of this performer, his melody is what attracts me the most
---
After a long period full of scandal he returned with the album "Patience" with a resounding success with the single "Amazing". After all his successes throughout his career in 2004, he was declared the British artist with the most radio presence in the last 20 years.
After several tours in important concerts he announced his retirement from the stages of the artistic world in 2008, but even so in 2011 he made a tour with "Symphonica: The orchestral tour", where 47 concerts were held in 15 European countries, accompanied by a symphony orchestra. I imagine that it would be the most to have seen such an important performance where his fans would appreciate the great successes of his career of nearly 30 years, as well as some of his favorite songs performed by other artists.
Source
George Michael At Palais Garnier, Paris '' A Different Corner ''
---
Unfortunately for this great singer the last years of his life was full of scandals, he was sick and even problems with the law due to drug problems and drunkenness and several accidents. Despite all these incidents, he was one of the greatest performers of the pop genre, leaving a legacy in music, winning two Grammy awards and three Brit awards.
Sadly on Christmas Sunday, December 25, 2016 George Michael was found dead, lying in bed, at his home in Goring-on-Thames, he was 53 years old when he died, his partner Fadi Fawaz was the first to find him. The cause of death was not determined immediately, although a possible heart failure was managed and the statements were that he had "passed away peacefully". Fawaz stated, in an interview with The Daily Telegraph:
"I went to wake him up and he was just gone, he was lying peacefully in bed, we still do not know what happened, everything had been very complicated recently, but George was looking forward to Christmas, and so was I."
Subsequently more tests were carried out and on March 7, 2017, a forensic doctor in Oxfordshire concluded that the death of the interpreter was due to natural causes as a result of a dilated myocardiopathy with myocarditis and fatty liver. There is nothing left but to say Peace to his remains.

Discography
Faith / United Kingdom / año 1987
Listen Without Prejudice Vol. 1 /United Kingdom / Año 1990
Older / United Kingdom / Año 1996
MTV Unplugged (Compilation) / United Kingdom / Año 1996
Ladies And Gentlemen (Compilation) /United Kingdom George Michael / Año 1998
Songs From The Last Century / United Kingdom / Año 1999
Patience / United Kingdom / Año 2004
Twentyfive (Compilation) / United Kingdom / Año 2006
Symphonica / United Kingdom / Año 2014
Listen Without Prejudice - MTV Unplugged (Compilation) / United Kingdom / Año 2017

George Michael was and will be my favorite singer, when I listen to his songs he makes me fly through time and many times I even get nostalgic about those good times that will remain in the memory. That's why I love music