Week 6
Hey guys, what's up? Hope you had an excellent week. I took a couple of days off and went on a little trip to the countryside around Bologna. Excellent food, warm people, fresh air. It felt great and I really needed it. Too bad my camera was acting up again and I didn't take a lot of pictures, but I've always thought the greatest pictures are the ones that we keep in our minds, also known as memories.
So, welcome back to A Penny for Your Songs, the weekly post where I'll share music that I've selected from my past and present either due to its emotional meaning or just for its musical value. Over the last few weeks I've seemed to have found some sort of balance in each post between songs from my past that I've grown to love and recent releases that I just listen to a lot, so I think I'll keep doing just that, mixing old stuff with newer material.
I had a lot of doubts about what to post today. I feel like even though I've shared a lot of pieces that had a darker side to them, I only scratched the surface of the apparently endless supply of sad songs that constellate my personal history. On the other hand, though, I really don't feel like feeding this streak of gloom & doom for now, so I'd like to go in a rather different direction today.
The Hardest Band to Look up Online
The band I want to talk about today is called Live (hence, the title...) . They were pretty big for a moment back in the nineties, on the wake of the success of grunge bands such as Nirvana and Pearl Jam. They even did an MTV Unplugged. Their music used to be classified as post-grunge, but I like to think them as a run-of-the-mill, American rock band, with whom I share a special connection. I associate their sound closely with REM, although for some reason I don't like them as much as Live.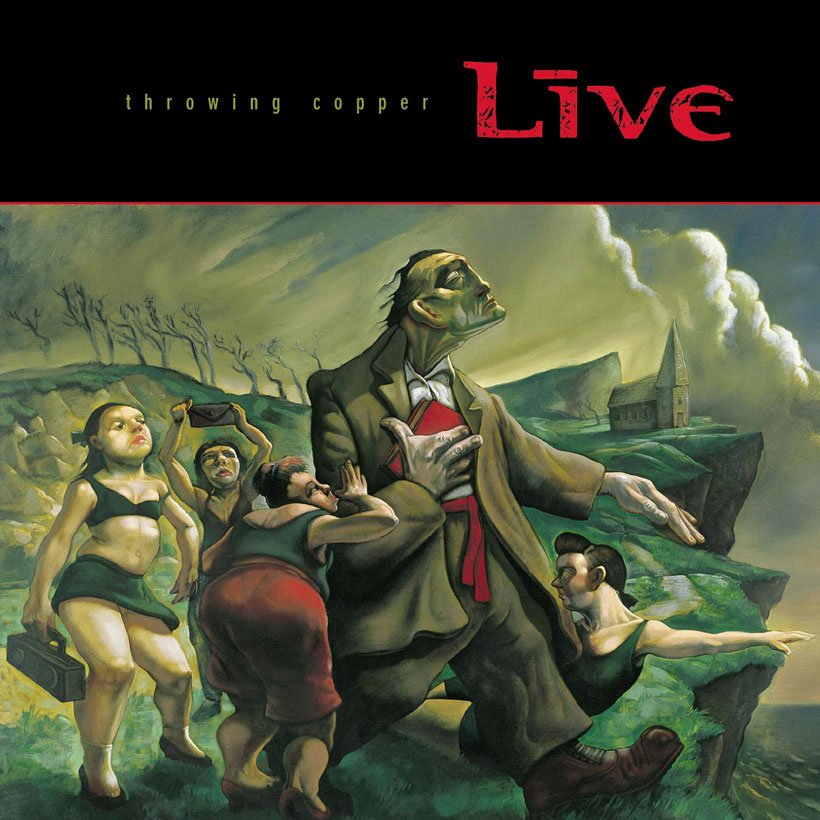 Although their most famous album is definitely Throwing Copper (1994), a lot of people, including myself, were too young back then to remember their early days; most of us got to know them, instead, with their most experimental\crossover album, V (2001). Although the album received mixed reviews, it became known mostly thanks to a video that started circulating after Semptember 11, 2001, where one of their songs, called Overcome, was used as the background to some footage of Ground Zero on the aftermath of the terrible terrorist attack that we remember all too vividly. That particular video gave them a lot of visibility, although the song itself wasn't about 9\11 per se.
After finding out about them, it took some years before I slowly got to delve into their music. After all, I was still very young in 2001. Growing up, I learned to appreciate them especially for the message behind many of their songs. Ed Kowalczyk has a way of seeing life, and transmitting the energy that life is all about, that I haven't found in many of his peers. Sometimes his songs might cross into philosophical territory, sometimes he might sound way too mystical and new age. His path eventually led him back to christianity, while my own path brought me away from it (more on this later...maybe), but every time I listen to some of his lyrics I can't help but see how we share a lot of positive values, even though they might spur from different backgrounds.
That's why it broke my heart when they split up for reasons (as far as the public knows, at least) related to money, of all things. They eventually got back together a couple years ago, and I'm looking forward to having the chance of finally seeing them in concert (if only they went on a freakin' European Tour already!)
It's very, very hard to choose the right songs to share, among the many that they've composed during the years. I had to go with my gut, and that's why I chose two: the first, Wings, is a song that I'm really fond of. In my darker times, it reminds me that everything comes for a reason, and that the things in my life that I might despise are actually the things that could end up making me free. Or making me a better person. Just read the lyrics, they're quite self-explanatory, really.
The second song is probably their most famous. It's called Lightning Crashes, and it talks about life, and how it's a constant, endless flow of energy. It's a concept as simple (or as complicated) as birth and death, and it's as powerful as it is linear.
I'll share a live version of this one. If you like it, I recommend you try and find their Live in Paradiso DVD. It's really good, and contains everything you need to know of them.
From Wings to Angels
In a completely unrelated fashion, I'd like to conclude my post with a song by a Russian duo called iamthemorning. I've been listening to their latest album, The Bell, a lot ever since it came out. It's peaceful, relaxing. And Marjana, gods bless her Victorian soul, has this angelic voice that you just can't help but fall in love with. I hope you enjoy this one, there's a lot like them on their Youtube channel, and they're all equally as good.
What about you, guys? Do these songs make you think of some of your favorite music? Music that helped you when you needed it, or that made you reflect upon life, the universe and everything? Let me know in the comments, you know I always love it when you share your meaningful music!
See ya next week!