Week 7
Hey guys, what's up? Hope you had a wonderful week, even though early September takes a toll on everybody, I guess. I just started working again and I'm spent, and I can guess most of you have had a similar week, right?
Anyway, welcome back to A Penny for Your Songs, the weekly post where I share some of the music that somehow left a mark on me, either for its symbolical value or simply for what it is, good music that shaped my taste and my personality. As always you're more than welcome to reply with your own songs in the comments, it's always amazing to get to know each other through music, and it's an excellent excuse to share parts of our thoughts, experiences or our attitude towards life in general.
To be honest with you guys, today I'm not really in the mood to talk about deep stuff. Not sad stuff, not happy stuff. Thing is, I don't feel like I'm in a particular mood at all, which, again, is probably a side effect of this particular time of the year. So I thought it could be cool to go back to my earliest memories, and share with you my very first musical love, and then maybe, as usual, add something I've been listening to lately as a little bonus.
In the beginning...
As probably many of you, I have no idea what the first song I've ever heard was. But I know for a fact that back when I was still a baby in a carriage my dad would help me sleep with his own personal favorites: Pink Floyd, Genesis and a few more classic or progressive rock acts. I clearly remember that the first song I wanted to listen to on and on was Radio Ga Ga, by Queen. I must have been about 3, by then. Still, there was one artist who, more than anyone else, was destined to become my one true musical love for the years to come; he was, and still is, an English gentleman by the name of Mike Oldfield.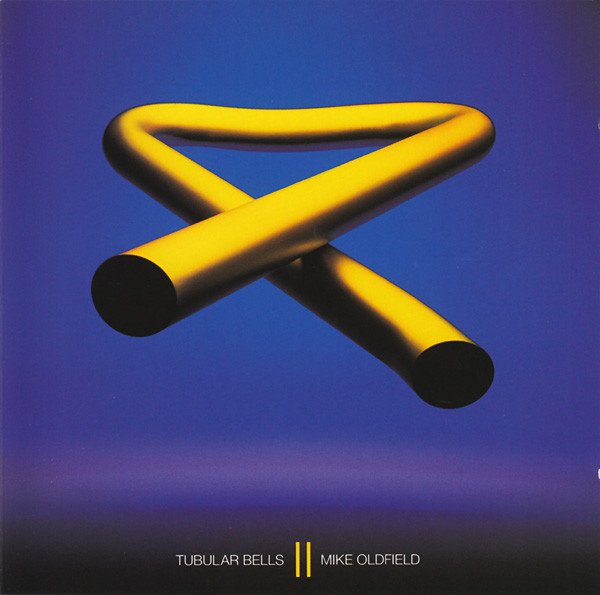 When I was about five, in fact, my life changed as MTV broadcast his Tubular Bells II (1992) concert at the Castle of Edinburgh; my mom had the brilliant idea to record that concert, and I proceeded to spend every single afternoon rewatching that old VHS and trying to follow the melodies with my toy piano. It must have been excruciating for my parents to listen to the same music every day, even more so with my brutal attempts to "improve" the experience with my obviously limited skills as a pianist. Still, I was in awe. I couldn't stop watching and listening as his instrumental pieces unraveled in front of my eyes. Over the following years I managed to buy pretty much every single album he released between 1972 and 2000. I came close to seeing him live back in 1999, when he came to Udine, but the concert went sold-out before my dad could buy the tickets. It's still one of my biggest regrets, since he doesn't tour anymore and his live appearances have been sparce (notably, the opening ceremony to the 2012 Olympics), and that was his last gig in Italy.
The main reason why I've kept postponing the writing of this particular post is that I find it extremely hard to define Mike Oldfield, musically. His career has gone through various phases; many of you might know him for his very first album, Tubular Bells, which gained a lot of fame as the soundtrack of the movie The Exorcist. His early music was more or less all based around that same concept: very long instrumental pieces who reveled around recurring themes, with some classic influences and a lot of experimentation. He was famous for playing almost if not all of the instruments in his albums, recording them one after the other, and Tubular Bells was a massive leap forward for the music industry. During the eighties, he produced some of the most "accessible" music of his career, and I'm sure most of you will know his hits from those years; Moonlight Shadow, To France, or Foreign Affair to name a few. Over the nineties, we moved in a different direction, trying out some more experimental (The Songs of Distant Earth) and new age material (The Millennium Bell), as well as something folk and traditional (Voyager). He has kept composing music over the 2000s and he's still working on some new material (from his beautiful house in Nassau).
Therefore, it is virtually impossible for me to pick a song or a piece of music that's representative of his whole universe. You can hear his personal "touch" in everything he's composed, but at the same time no two albums are the same. And it's probably just as hard to choose something that I would call "my favorite", since every release has some significance to me, with a few exceptions. My first choice would probably be that Edinburgh concert that sparked my interest in the first place, but it's way too much to ask you to listen to a whole hour of instrumental music.
Instead, I will post two of his songs, knowing that at some point in the future I will post more eventually; the first, Five Miles Out, is one of his hits from the Eighties, and summarizes quite well several sides of his personality. It's catchy, but also very elaborated.
The second piece, on the other hand, is something a bit more obscure, with a lot of ambient influences; it's definitely one of my favorites, and the fact that this album (The Songs of Distant Earth) is inspired to Arthur Clarke's novel by the same name has a huge appeal over the sci-fi fan who lives in me.
Gather Around
As for the "Something New" part, I'll post the latest single by Soen, released early this year. Soen is a really cool band who's finally found its space in the music spectrum, after being considered a Tool clone for the best part of its history. I loved their last two albums, especially Lykaia, and I think they definitely deserve more attention; plus, they've had a special relationship with Rome ever since one of their concerts, back when they were younger, went unexpectedly sold out, and they always play here when they tour in Europe; so I've been lucky enough to see them twice already. Enjoy this one!
So, what did you think of these songs? Do you recall who your musical first love was? Do you have an artist who you consider part of your life ever since you can remember? Let me know in the comments!
And have a great week, as always!