Week 9
Hey guys, how was your week? Hope you're having a good, sunny weekend over there. I've had a tiring Friday, followed by a boring Saturday, and I'm personally hoping for a nappy Sunday.
Anyway, welcome back to A Penny for your Songs, the weekly post where I share the songs that have changed or otherwise influenced me in my past & my present. AS always, I'd be more than happy to see some of you post your own music, the idea behind the whole thing is that through music we can share feelings, experiences, traits of our personality.
Last week I promised I'd finish the saying and post "Something Blue" this weekend, so here we go. I thought of just trolling all of you and post Blue by Eiffel 65 (which was extremely popular when I was in middle school, and brings back memories), but that is REALLY not my style. Instead, I will try and find some music that makes me feel blue, meaning sad, melancholic.
As I must have stated in a previous post, I have an almost endless supply of sad and depressing songs and albums. If I eliminate from this pool specific songs about relationships, grief, regrets of various nature, what's left is a bunch of artists and songs that just make me feel blue in a broader sense and far from any personal involvement. One of these songs is, undoubtedly, Nothing (The March of Death) by a band called Mourning Beloveth. But I'm afraid posting niche Doom\Death bands would be going a little too far, although if you're into that kind of growly, slow and massive kind of music, I encourage you to go and look it up. Instead...
Meet My Friend Steven
Which, oddly enough, is actually the name of one of my best friends. But in this case, I'm referring to good old Steven Wilson, the master of sadness himself. It's about time I talked about him and his music, he has been a huge part of my life over the last few years.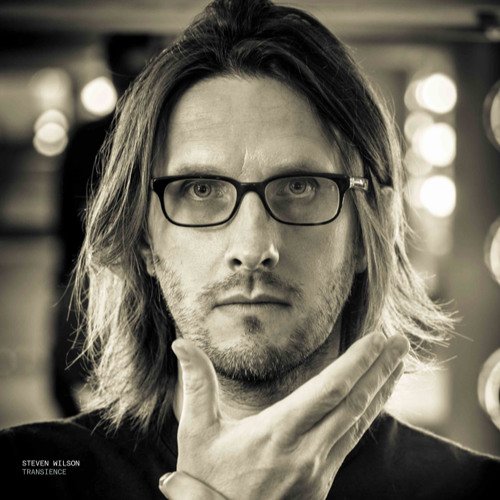 Steven Wilson is an English musician who has been incredibly active over the past 25-30 years. He has released an insane amount of music with various different projects, he has worked at remastering old masterpieces by several legendary progressive bands, and he has actively helped a number of other artists with mixing, mastering and producing music. As far as his own music goes, he's most famous for his efforts with the Prog Metal act Porcupine Tree and, after 2008, for his solo career, which has brought the release of albums that are inspired and influenced by many different genres, from art & prog rock to pop music.
I have known of Steven Wilson for a long time, before finally deciding to giving a listen to his music. The truth is, I couldn't stand the guy. I couldn't stand his attitude, his glasses, his expression like he's always the smartest man in the room. But I had so many friends who told me I should give this dude a chance. And when I did, the only thing I did regret was not having tried sooner. He has this ability to make complicated stuff sound so simple and emotional, and to make simple stuff, such as a pop song, sound so polished and refined. Even when his work is heavily inspired to other music, he manages to make it sound very personal, although far from being innovative. He has floated between underground and mainstream for a long time, before finally being recognized as an influential artist and also winning some awards.
As it often goes with this kind of artists, it's very hard to pick one or two songs to post to represent his whole career. And the weekly theme doesn't really help much, since most of his material is kind of blue, in a way. I will choose two songs, with the promise that I will get back to him in a later thread to talk a bit further about his music.
The first song is called Anesthetize, and it's, without a doubt in my mind, the best thing that was ever released by Porcupine Tree. This song is the reason why countless fan are still hoping for a reunion of those amazing musicians. It's extremely powerful, going through several moods during its 17 and a half minutes of running time, and it's technically amazing. I'll post a very famous live performance where you can have a hint of what perfection means, in music.
After listening to it for the first time, try doing it again, only this time concentrate on the drumming by Mr. Gavin Harrison. You will know instantly why he's considered one of the best drummers of our time.
The second song I chose for this little exercise is called Routine. The reason is simple: it's one of the saddest songs I know. I remember watching this song live during what probably was the best concert I've ever attended; Steven Wilson was playing a summer gig inside the court of a castle in Porto Recanati. The sound was, again, perfection. And for the first time in his career he came to our country along with Ninet Tayeb, the Israeli singer he works with, a voice like no other. I'm hopelessly in love with this woman. Anyway, when Routine started playing, all we could do was stare in awe at these musicians and the video that was running behind them. I remember clearly that at the end of the song we all got an emotional punch in the stomach. I turned around and I watched as 500 people were all actively trying to hold back the tears. Literally. I've never seen anything like that in my whole life. So have "fun" listening to this one; I think the video explains the meaning of the song pretty well.
Something Blues
As a little bonus, I'll post a little blues. I always loved the blues sound, but I was never able to get into it a hundred percent. I listened to a lot of different classic and modern stuff, but I don't seem to ever be able to stick with an artist or a particular album for more than a little time. I will post a song that has been with me all these years, though. I really think Gary Moore gave his best on this song, and I believe it fits just right with the weekly topic.
SO how about you guys? Anything blue? Anything blues? Feel free to share your songs in the comments :)
And have a great week!