Week 2 of Music For Steem is finished and you can now vote on your favorite artists in the comments. From now on, the rewards we receive on those votes go to the corresponding artist. Also, the community voting has changed. We are now counting the SBD payout X amount of votes received on the comment from each artist. (read more in section: Community Voting). You have 26 hours to vote before we announce the winners!
In total, Music For Steem had 24 submissions and those were nearly all valid entries. That is 2.5 times more than last week so we can call it a successful launch of the contest. We are going to launch different categories as it becomes more and more difficult to make a selection. Backstage a lot is happening, more on this in the upcoming announcements 📢 (We love making announcements too :P)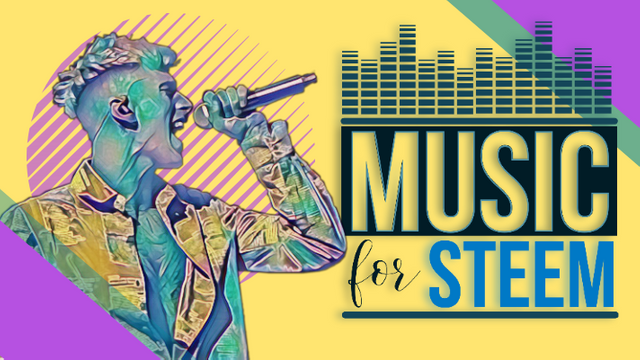 @bitcoinroute
Music For Steem is a weekly music contest on Steemit. Every week, artists from around the world are competing against each other to win one of the 3 main event prizes. In the near future, we are going to have different categories to compete in so every artist has a chance to win. Stay Tuned
From the 24 submissions, we have made a selection of 8 performances to present to you. You can NOW vote in the comment section! We want to thank you for making it super difficult. And we are almost forced to make different categories now! Thanks :)
8 of these entries are now sent to the Jury members of the contest Music For Steem. Each one gives a score to the valid artists, based on 3 different things we look for.
We judge on:
Musicianship (20) Presentation (20) Effect (20)
In total there are 60 points to gain from the Jury, the points from all the jury members will be counted and divided by 4 (4 Jury members) to get an average score
+ 7 points to earn from the community.
Yes, your vote counts too: In the comments, you see the names of the 8 artists that qualified this week. You can now go vote for your favorite Musician or performance.
From this week, we have changed the voting rules. All rewards go to the corresponding artists to support them in their growth. The votes are counted based on the SBD payout, times the amount of votes received.
For example:
Artist 1: Gets 3.5 SBD in votes and 10 votes: The count is now 35$
Artist 2: Gets 1 SBD in votes and 50 votes: The count is now 50$
Based on these numbers; Artist 2 would win the community voting round.
Number 1 with the most votes get 7 points extra to their total average points from the jury.
Number 2 gets 5 points extra " "
Number 3 gets 3 points extra " "
We hope with this procedure to be as fair as possible.

The TOP 8 entries WEEK 2 (no particular order)

2. @davidcentenor - Own song: "Vital Liquid"

3. @futuremind - Contemplative Dissociation

4. @dianakyv - Cover "Por Siempre Tu"




8. @elisonr13 - Own Song "Mi Luna"

Created by @seo-boss and free to use for promotion!