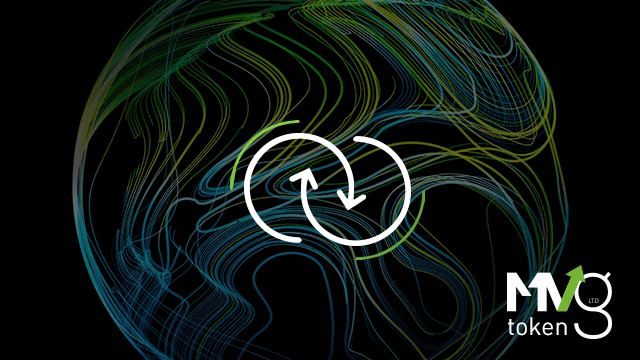 Token Swap & Project News - 17/06/2019
Greetings MVG Supporters,
The official token swap from Max [MVG] to MVG Token [MVG] will begin on the 30th of August 2019 and is expected to be completed by September 3rd, 2019.
This is a once-off process which will add a wide range of benefits to the project & its investors alike. The new contract is expected to be released alongisde MVG Invictus, TDIP Technology revision 3.0.
This article also describes our upcoming changes which have been made to our short-term plan to accomodate for other improvements in order to expedite short-term growth.
Token Swap - Instructions
How to swap using an MVG Wallet (most secure)
If you would like to swap manually instead of using Crex24, you must be sending from either Trust Wallet, MyEtherWallet, MetaMask or the Coinomi Wallet.
Official Token Swap Address: 0xD111d7Da8D6Ed5f68c9EbeA5437AeA0B5243538B
MVG Tokens will be sent directly back to the address in which it was received. Consequently, if wish to swap manually and you are holding your MVG tokens at Crex24, you must first withdraw from Crex24 to your native wallet before sending to the swap address.
How to swap using the Crex24 Exchange (most convenient)
If you store your MVG in Crex24, no necessary action is required unless you would like to swap using your own personal wallet.
Crex24 Deposits & Withdrawals will be uninterrupted until the swap commences on the 30th of August, which deposits & withdrawals will be down until the new contract is active on the 3rd of September, 2019.
Important note: Crex24 withdrawals sent directly to the swap address can not be recovered, even by the MVG team.
Latest News - Frequently Asked Questions
Why do we need to upgrade the Token Smart contract?
To scale the past supply for future benefits
To reward active supporters & investors for using MVG
To qualify for a formal verification of the MVG smart contract's security, with a security audit by ChainSecurity
To qualify for a listing at Digifinex, which requires a formally verifiable Smart Contract security audit. This is a requirement to be listed on most high-volume exchanges later on
How does the MVG Token benefit from the upgrade?
Culling of inactive v1 & invalid monitor balances, reducing the circulating supply
Higher visibility & compatibility of MVG on new and high volume exchanges
Improved stability & security of the MVG Token Smart Contract
Improved efficiency of tokenisation & performance of MVG Invictus (TDIP v3.0)
Which tokens will be burnt?
Monitors' who have signalled and/or opted to not to support the project in the future.
All v1.0 balances which have not been moved to the Swap address or to Crex24
Unmoved tokens will be burnt (permanently removed from the circulating supply) thus increasing the value of remaining tokens, as a reward to active & supporting investors
What will happen to the MVG Market Support Plan?
MVG/BTC markets will continue trading as normal up until the swap commences, at which point markets will experience short temporary downtime to accommodate for the upgrade.
All previously planned market events will be replaced with a stronger 200sat buy wall, created at the end of the token swap period
Until the token swap is over, periodic buy backs directly from the sell book will replace buy walls
Did you know?
Lowering the circulating supply directly results in a higher aggregate price exclusively for active & supporting MVG investors!
The team would like to thank all users for their continued support for our rapidly growing project. We look forward to sharing the prosperous future ahead for MVG with all of our present & future supporters!
- Rodger
New to our project?
Find out more about our concept on the MVG Project Website
Buy & Sell MVG Token on the Crex24 Cryptocurrency Exchange
Subscribe to our Telegram News Feed
Join our Public Discussion on Telegram
Follow our latest updates on Facebook
Follow our latest posts on Instagram