Since I was a small kids, I watched my brother and his friend dancing on the stage and also practice at my home. That time I still do not know what is hip hop and do not know what is bboy. That time I feel that I like to dance and hoping to be like my brother. But I have no chance to that.
Until 17 years old, I found that I like bboy(or typical people called it street dance),but that time I still no chance to learn because that time do not have mentor to teach me.
How did you picked this hobby? Or better yet, how did this hobby picked you?
Way back to 19 years old, when I go to college to study and one day I saw bboy is training at an empty space. Since that time I courage myself to go to ask them to teach me. Since then I become their best friend and we are training together. I still remember when I am started the dance, Its quite hard to pick up and I am doing a lot of awkward move. Its quite funny to think back that I started with a lot of funny dance move.
Why do you fell passion about your hobby??
When I am dancing, I feel happy and I can forget everything that stressed me out. For me dancing is a very good practice for me to learn be more organised. Also when I am dancing, I really can focus on it and forget the bad thing. This is the main point to keep my passion going. Also the music that I dance to also the music that I love which is Hip Hop. Even when I am not dancing, listen to Hip Hop music also can calm me down.
How long have you been doing it...? Are you learning more and more every day?
I been doing it since 19 years old until now I am 30 years old. When I first started and that time is college life, I will learn everyday whenever I have free time. Since then my progress is quite good and learn more move quite fast. But the pathetic part comes in, when I am started working, time to practice become lesser and not much time for me to keep practice. So now I only able to learn when I am free and practice a bit to keep my passion going.
Is it something you share with someone else?
Yes, I always share that my passion to others, hoping I can make this circle bigger. Off course lucky enough I can get the people that same minded with me to share our passion so that can let the people that interested join us and keep dancing to become part of lifestyle
What is going on in your mind when you do it?
When I start dancing, what in my mind its all about dancing and the joy to achieve some acrobatic move like windmill and some hard move. Also when i am dancing, no one can disturb me as I only keep focus on dance and i am very enjoying it.
Are you lucky enough that, is your hobby part of your job?
Yes, I am lucky enough to have this hobby because when I started this hobby, It create smile on my face. Besides that it allows me to travel to other place to meet other dancer and also training and learn from other dancer. This is the best part that I can travel everywhere to dance.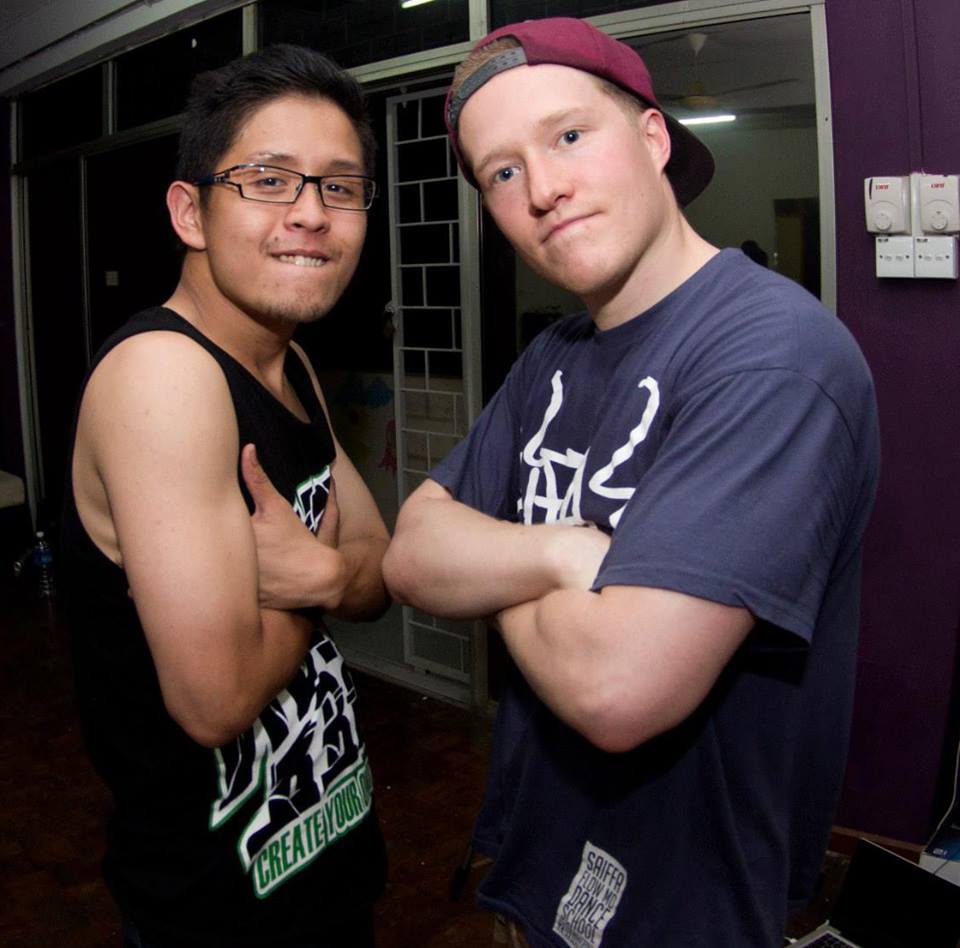 This is bboy Focus from Finland come to Sabah to teach us to dance using his own experience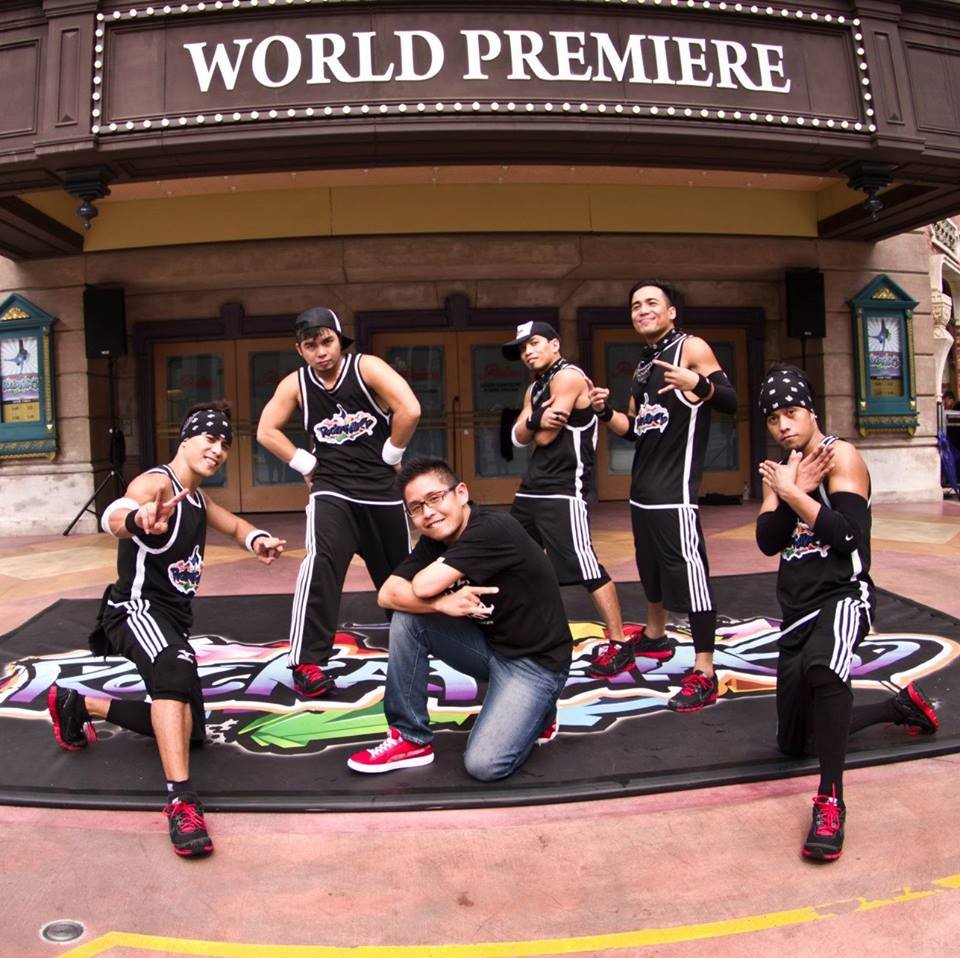 When I am in Singapore Universal Studio, met bboy that doing show there. such and honor to meet them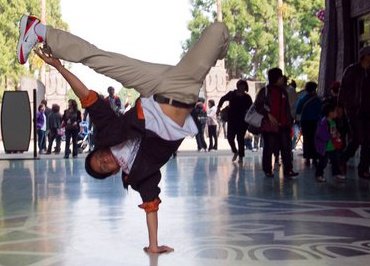 Doing some freeze is a must when I am reach a new place. This photo I took at Taiwan themepark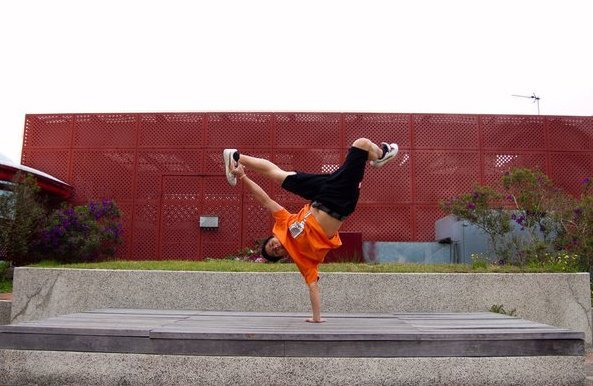 Another freeze photo when I am study at Taiwan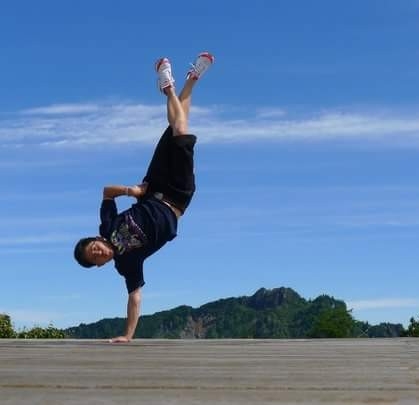 Freeze photo again. Lol. I can do it everywhere when I am travel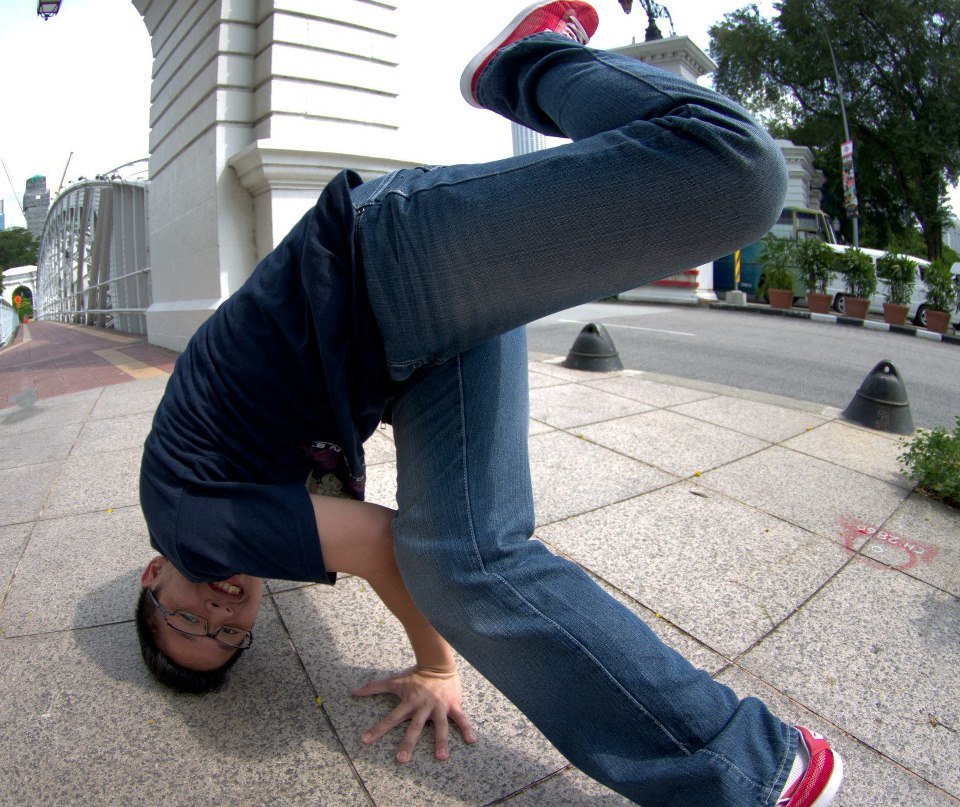 This is when I am joining a battle competition at Singapore
Just hoping soon I can travel again to join battle competition around the world and learn more from other dancer.