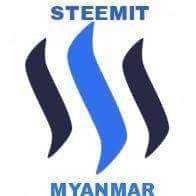 When you see the slopes of the country's vocational education regard Finland I care about the country's vocational education. Finland vocational education VET (Vocational Education and Training). Secondary education is compulsory enforcement. After the middle tier educational opportunity to learn and want to learn new vocational education schools. These schools teach the practical needs of the world outside he said. For example, guests shoots culinary welfare orchards agricultures driver driving mechanism driving snow welding auto mechanic preparing the perfect type of Beauty. Literature post-secondary level education and vocational education fork. 2011 record high 43% of students in vocational education, the study said. Tuition is free because it's on the situation in their country pointers.
Outside of their country's vocational education training in connection with the much needed employment opportunities that successful supply chain and to enter the country after three years. Furthermore, vocational education and practical work at the university to continue to learn to open the cell phone.
Finland's education is not a one-track education for adults to learn to attend vocational school education programs set enabled.
(Ref; About Finland Vocational Education and Training)
Among the purpose of education is key to career. Finland's the end of three years vocational education, informal employment, roads are being welcomed.
Myanmar Region and the provinces at least, Technology and Computer opened. In addition, the government industrial plant science schools why universities opened.
(We are not bad kids. The sky above the access to higher education, but you can build a career and successful life will have many children that helps.)
But the state opened a public education institutions in the country and those who learn you can really fulfill a career do you consider only the relevant officials, critics review urges reform should improve with time.