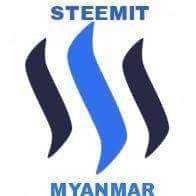 Usually holiday greasy pole events are often held. Overnight included in slippery pole once held. Fairs from either as a sport are held in various parts of both. A pillar of yellow silk plant keep quiet straight outfit has been wiped keep smooth. Cook the majority of young people in the contest. Off rainwater from the waist up and seek times they are fun to look good, but those greasy pole, he was too tired.
Cook those greasy pole can cash in with a flag on the top of the greasy pole. Tie bonuses they were able to remove the flag at the top, as a bonus, they have also set. Separate classes greasy pole is thin and there is no age discrimination include anyone without discrimination kg specified competitive sport is also the matter of the way, so cute.
Greasy pole and began to rush. Not a policy. The other five four. The slide below is slightly above load dumped. Boil above fall down and tired, I fell, and also as a recreational. The overnight under load people up above the people and those who go to the top. Pouring sweat and tired, but they are smiles and happy faces. Various festival audience are encouraged. If the top before sliding down to cut. Similarly, the need for the color of the top posts.