Today has been another heavy day.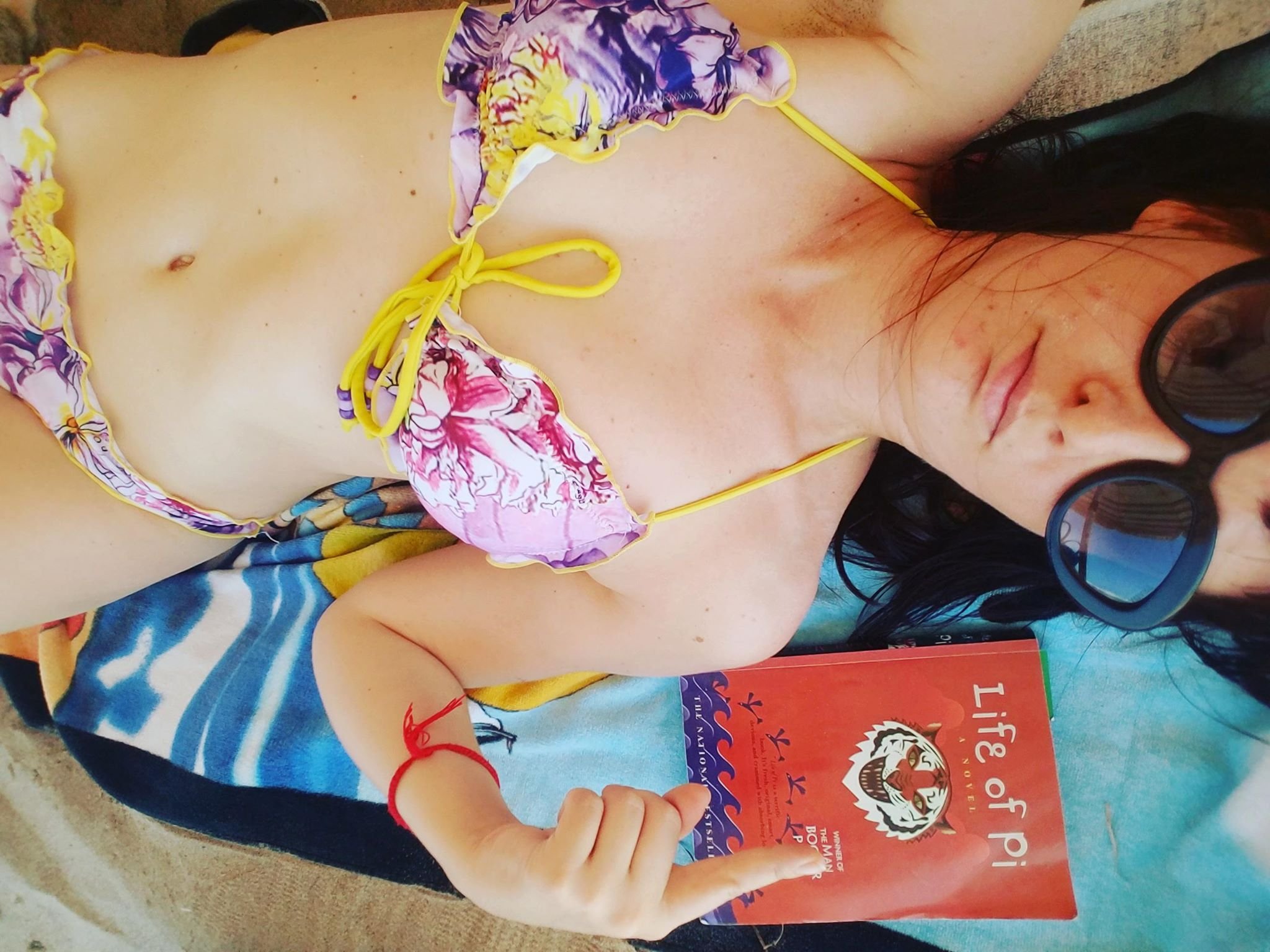 (summer reading)
The sea was windy and wavy and the beach was a bit too rough.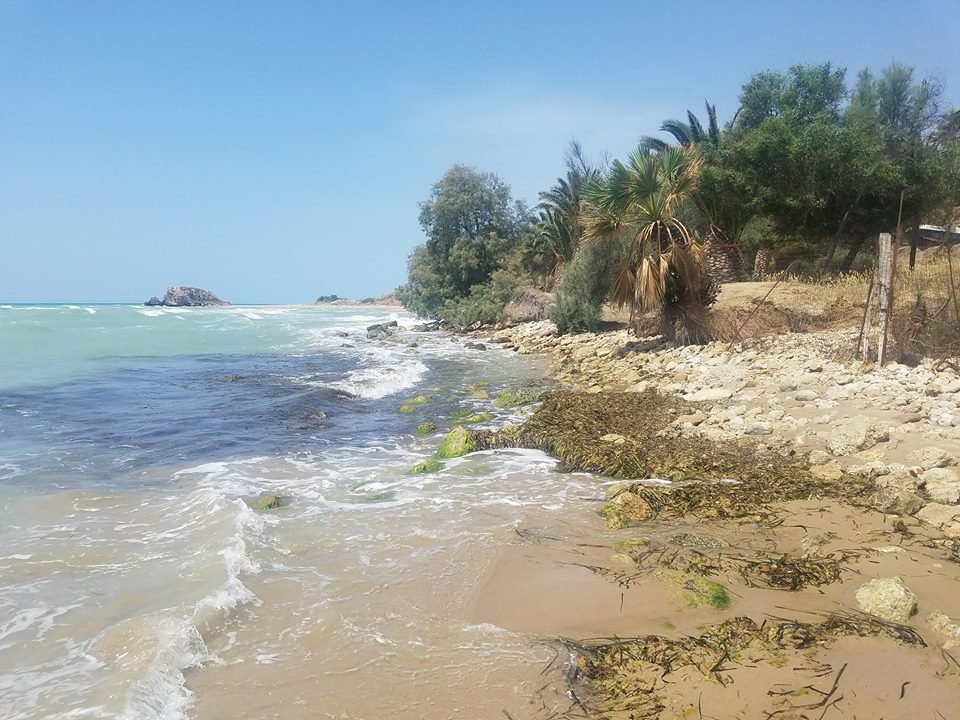 I was trying to cope with it.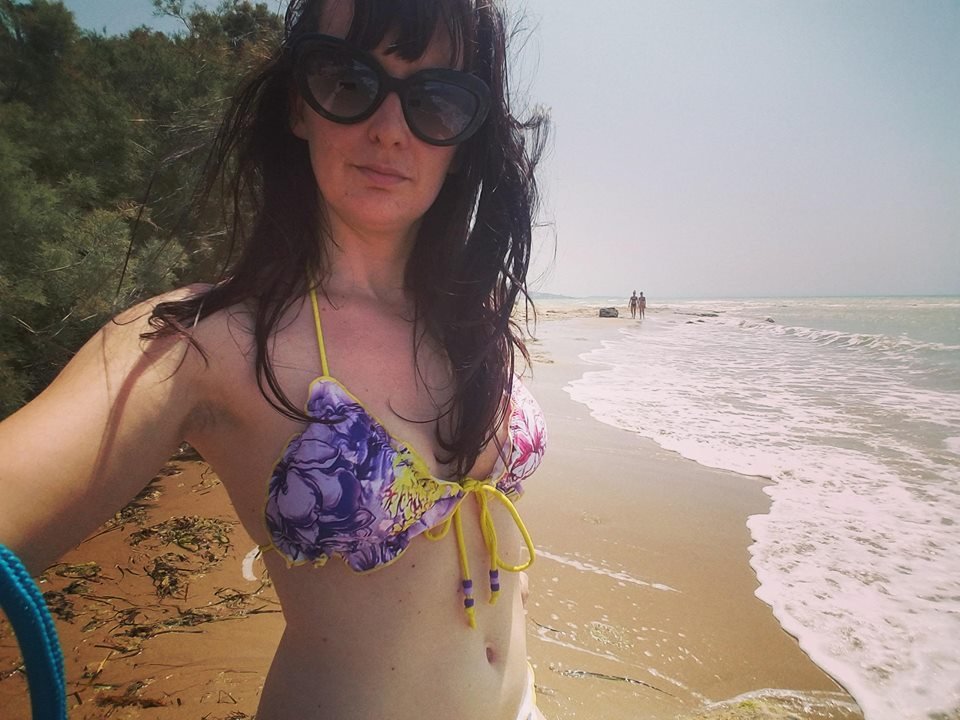 the wind messed up my hair, what a tragedy!
Then, between "The life of Pi" and a sudoku, I fell into the temptation of participating to the most sexy contest on steemit here
I had to photograph my nipple with a sign of the day.
Well, here you go baby.
Happy birthday @artwatch: this is my FREE NIPPLE blog post for you.
I hope you and the entire steemit community would like it.
They were a bit squeezed by my bikini, in the rush to cover up by the sand and the wind sticking to my skin.
The left one is the most shy.
Show me your love, babies, or just drop your thoughts about chests, do you like it more than asses or you don't care at all?