Source

Introduction
---
For the past few weeks, I have been writing this series of articles that try to provide reasonable and logical hypotheses about the absence of official proof regarding the existence of extraterrestrials.
It is important to notice that all of these explanations don't take into consideration topics likes conspiracies or the like, these hypotheses that try to answer what is known as the Fermi Paradox were all originally written assuming there is zero verifiable proof about living beings from other planets.
Despite the enormous amount of people claiming to have been contacted by aliens or the tons of pictures and videos, all of this information can easily be fake because there is simply no way to prove the veracity.
The Fermi Paradox was created in the 50s thanks to a discussion between scientists where one of them (Enrico Fermi) asked: "where is everybody"? With "everybody" he meant extraterrestrials. Since then, a lot of hypotheses has been elaborated to answer that simple but also profound question.
This series of articles consists in sharing each and every one of those hypotheses, as well as my own opinion about them, and as always, my goal is to spark an interesting discussion about important topics.

Hypotheses explaining the Fermi Paradox
---
For those who are interested in the previous articles, you can found part 3 by clicking here.
The next hypothesis is the following one:
We are not listening properly: despite all of our technological advancements, especially after the industrial revolution, we have developed a lot of tools and mechanisms to analyze the universe and the information that is available in that vast space, but all of these technologies might not be enough to properly identify extraterrestrial signals. It is possible that alien civilizations use mechanisms and technologies that are totally different than ours which could make it very difficult for us to perceive them.
Besides, it is impossible to check all of the universe for extraterrestrial signals simply because there aren't enough resources to do something like this. Nevertheless, there are important SETI (Search for Extraterrestrial Life) programs designing new strategies to find alien life. The well known Berkeley University in California has its own SETI program that can be found here.
There is a very curious message that was sent to the "globular star cluster M13" Source in the 70s known as the Arecibo message, that encoded basic information about us humans, and our knowledge about science. The graphical representation of the message is the following one:

Source
It contained the following information, all encoded:
The numbers one (1) to ten (10) (white)
The atomic numbers of the elements hydrogen, carbon, nitrogen, oxygen, and phosphorus, which make up deoxyribonucleic acid (DNA) (purple)
The formulas for the sugars and bases in the nucleotides of DNA (green)
The number of nucleotides in DNA, and a graphic of the double helix structure of DNA (white & blue)
A graphic figure of a human, the dimension (physical height) of an average man, and the human population of Earth (red, blue/white, & white respectively)
A graphic of the Solar System indicating which of the planets the message is coming from (yellow)
A graphic of the Arecibo radio telescope and the dimension (the physical diameter) of the transmitting antenna dish (purple, white, & blue). Source
The idea was to send this information not with the hopes of having proper contact, but as a demonstration of human technology, besides, this message won't reach its destination in about 25,000 years. But either way, it is good to know that maybe some future civilization will receive this information about us, although even if it is received by a future civilization I wonder if they are going to be able and decipher the code?
Civilizations broadcast detectable radio signals only for a brief period of time: another hypothesis for the lack of proof is that alien civilizations don't use radio technology forever, they eventually develop other ways to transmit information which reduces the likelihood of spotting radio signals from other civilizations. If they use technology that cannot be spotted by our current tools, then there is no way that we could detect them. We would have to be using compatible means of communication at the same time to perceive each other, which is in itself a very improbable scenario.

They tend to isolate themselves: the explanation behind this hypothesis is something that we can start to notice even in our own civilization. It is argued that advanced civilizations will probably dedicate most of their time not to difficult things like space exploration, but to enjoyable things such as their highly engaging entertainment, specifically virtual worlds where beings could upload their minds and live a life full of enjoyment and hedonism.
Source
This idea has been explored in recent movies and series, for example, Ready Player One depicts a world where most people spend most of their time inside a massive virtual world (without uploading their minds though) where there are competitions and pretty much an entire virtual civilization, the movie was one of my favorites from last year so I really recommend it. Similarly, on the Black Mirror series, there is an episode called San Junipero, where
[SPOILERS AHEAD]
people can upload their minds to a virtual world and literally live there forever with all the material abundance they need.
It is clear that if we had these options available a lot of people would end up deciding to live their lives in virtual worlds instead of the harsh real world, so it is understandable to think about beings from other advanced civilizations doing the same.

Conclusion
---
In today's article, we continue to explore more about the hypotheses that try to answer the Fermi Paradox, and given the fact these are speculations based on logic, they all provide very good reasons that can explain why we don't have proof of extraterrestrial life despite living in a universe that should allow for several advanced civilizations to emerge.
I invite every reader to share their opinions about this profound topic!
Resources:
https://fas.org/sgp/othergov/doe/lanl/la-10311-ms.pdf
https://www.seti.org/seti-institute/project/fermi-paradox
https://en.wikipedia.org/wiki/Fermi_paradox
https://waitbutwhy.com/2014/05/fermi-paradox.html
Click on the coin to join our Discord Chat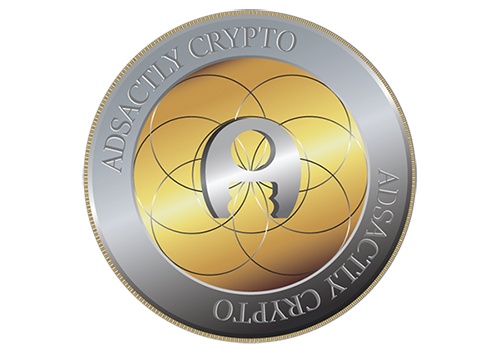 ---
Vote @adsactly-witness for Steem witness!
Witness proposal is here:



Go To Steem Witness Page
In the bottom of the page type: adsactly-witness and press vote.



Use small letters and no "@" sign. Or, click here to vote directly!
Thank you!

---