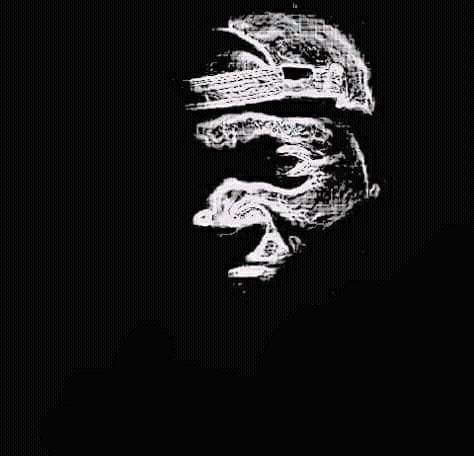 "The first thing my mother failed to teach me is how not to be contented in life. She understands few English language Proverbs and the one quick to her mouth is 'half a bread is better than no bread.'"
"In my childhood, I still remember as if it was last night it happened. It was clearly dark and an evil walked among our beds; I was scared to the bone and my mother was scared to the bone too. She looked at me and I could feel her breath rest on my shivering countenance in sequence. She pitied her poor little boy and cuddled me to the pillow covering me like hens do their chicks. What a lion I must be for mother could be likened to a brave lioness."
"I remember, last year, before the first light of the day, I appreciated her for mothering us with prayers immediately she notices I am awake at dawn. She would always pray saying 'you'll be this, you'll be that, you'll be these and those' and I'll be saying 'Amin, Amin ma, Amin and Amin ma...'. The following dawn because I appreciated her on the last, she'd intensify the prayers. What more do children need than a praying mother, who'd sacrifice anything aiding-wise!"
"You know my mummy taught me how to wear brassiere! Back from school on a short break. I told her our COSTUME DAY was coming on resumption and I wanted to do crazy that day and thus I'll need her wears. She laughed out loud and said, 'well, son that is not a problem. Do you need brassiere too,' I said yes of cause. She stood and opened her cupboard and picked me a black one and she taught me how to wear it immediately. What a ma!"
"You'd know back in those good old days, mama would wake me up from sleep and I'll go and be making paper planes but now, if she'd do that, it's to go and make money."
"Back in those good old days, at times when mum mi goes to the market, she would buy 1 roasted maize 🌽 cos that was all she would afford. She would call one of us to go and fetch a knife, we would all be dancing from within cos mum has bought something that can be divided for us all to eat. She will cut the 1 roasted maize into 5 different places, 1 for her and the rest for each of us. That is one of her ways of teaching us contentment. That is why we will never be thieves in life no matter what and parents can vouch for us anywhere."
"There's something funny my elder sister told me about our thoughtful mother lately, she told me mummy would send someone to deliver raw rice for instance, to her when she was away and she would wrap the money inside nylon and bury it inside the raw rice so that the messenger would not thief it or so. This was because there was no mobile phone then in the 90's, there were postal mail and land phone though. So, when she less expects it, as she would want to draw cups of rice to cook again, she would draw the money alongside wow!"
"Well, this is going to irritate you. Sorry but don't worry!
Mama was not that everytime funky as you'd be thinking now. She could be a Mrs No Nonsense even for us her children on purpose to teach discipline.
Back when I was 6 or 7 years old, I began feeling to use the toilet on my way back home from school, SAINT MURUMBER NURSERY & PRIMARY SCHOOL LAGERE, ILE-IFE. I was sweathing profusely and was crying all of a sudden. I had to begin running down home to do just that first.
When I got home I called her but none responded, no one was home. But suddenly, the shit came out puff... thick right in the passage, could not hold it in any longer. I knew mother would kill me for any reason that made me do that first before she would want to hear any story that lead to that, to be on safe side and not to suffer twice, I packed the shit with my hands immediately as thick and hot as it be as she might already be on the stairs upstairs. I cleaned the rest with a rag.
When she was back she said "Emma, something is smelling in the passage there like shit abi!" I looked away and responded otherwise."
"Till I got to my year 3 on campus when they began to introduce to us Stylistics, I didn't know my mother has been a Stylistician ever since. Mummy is great at FOREGROUNDING a lot. She will on purpose write the list of what she needs us to buy at the market place as big and repeatedly emboldened as possible even for the blind to read. Why? So that you'd not come back and be gibbering "I forgot to buy this or that."
"[Laughing...] My immediate elder sister and brother in ascension would 'kill' me for this:
You both remember then in Ile-Ife when mum would start flogging you in the midnight from sleep and you will be screaming n' shouting "yeh, yeh, e jor, e jor, mummy e jor" right? I caused it. You want to know what I told her during the day? Come and ask me."
Thanks for reading.