Finally! I have a computer that works! :D Expect some accelerated content and software output soon! :)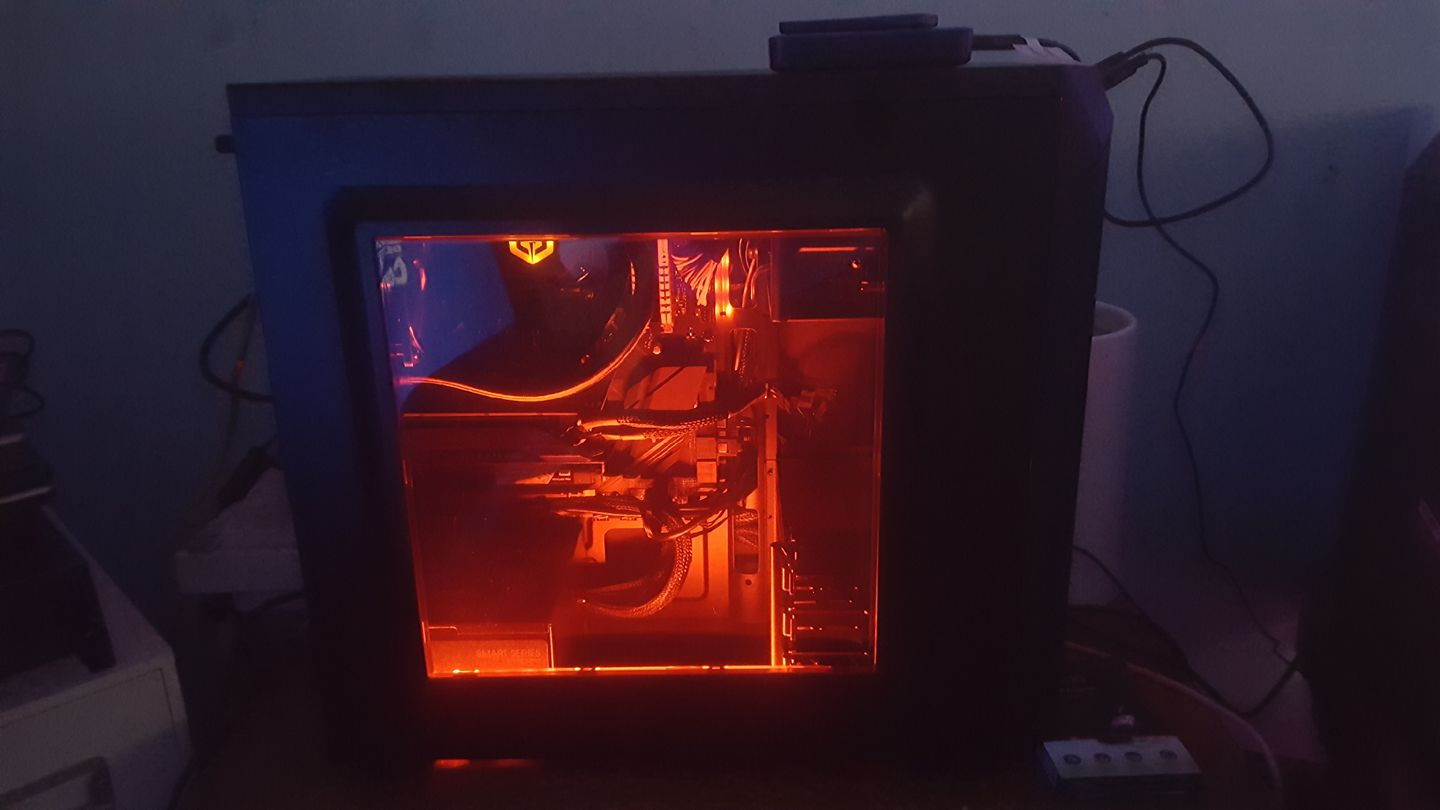 So I ended up getting the Ryzen 2700X with 16 GB of 3000 Mhz XPG RAM and EVGA 1060 6GB Graphics and push-pull liquid cooling with a 600 watt Thermaltake PSU and DVD drive and memory card/USB expansion and internal multi LED RGB lighting w/ remote control. Also 2 LED keyboards and 2 LED mice. and a USB gaming headset and an external USB Wifi adapter and a really nice Corsair gaming case with glass panel. Also got the WD black 256gb m2 nvme SSD :) and a 3TB HDD! Had to add my own Bluetooth adapter though, DOH! (forgot)
All of that was $1220 even! free shipping and no tax since I live in Oregon. :)
I could not have built it cheaper!!!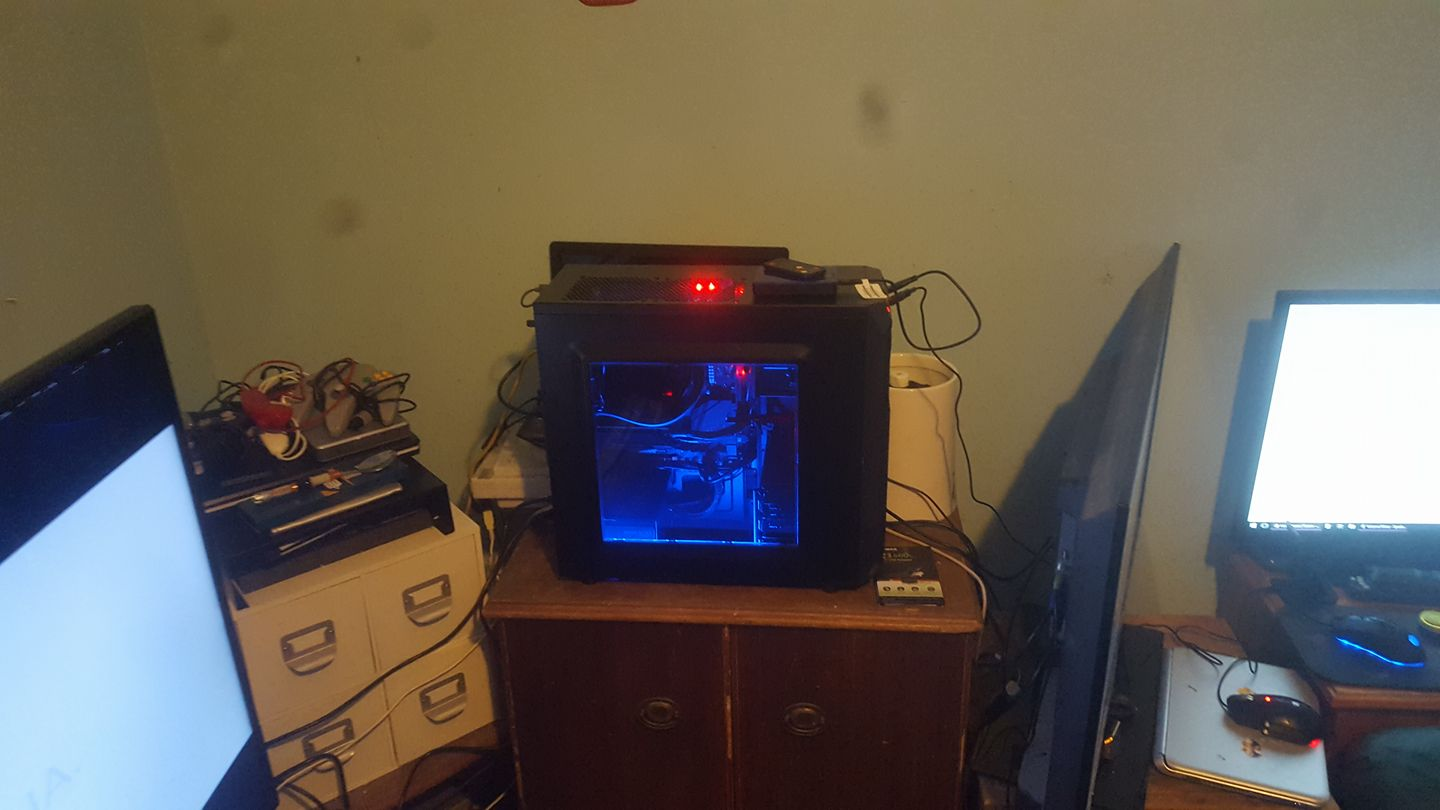 It's a beautiful machine and they put it together very well!! No complaints and only recommendations at this point!
Only downside was the build time. I ordered it before Mother's Day and it didn't arrive until after memorial Day. was a bit over 3 weeks total. Nothing I mind, but I know other's expect faster. They did good though!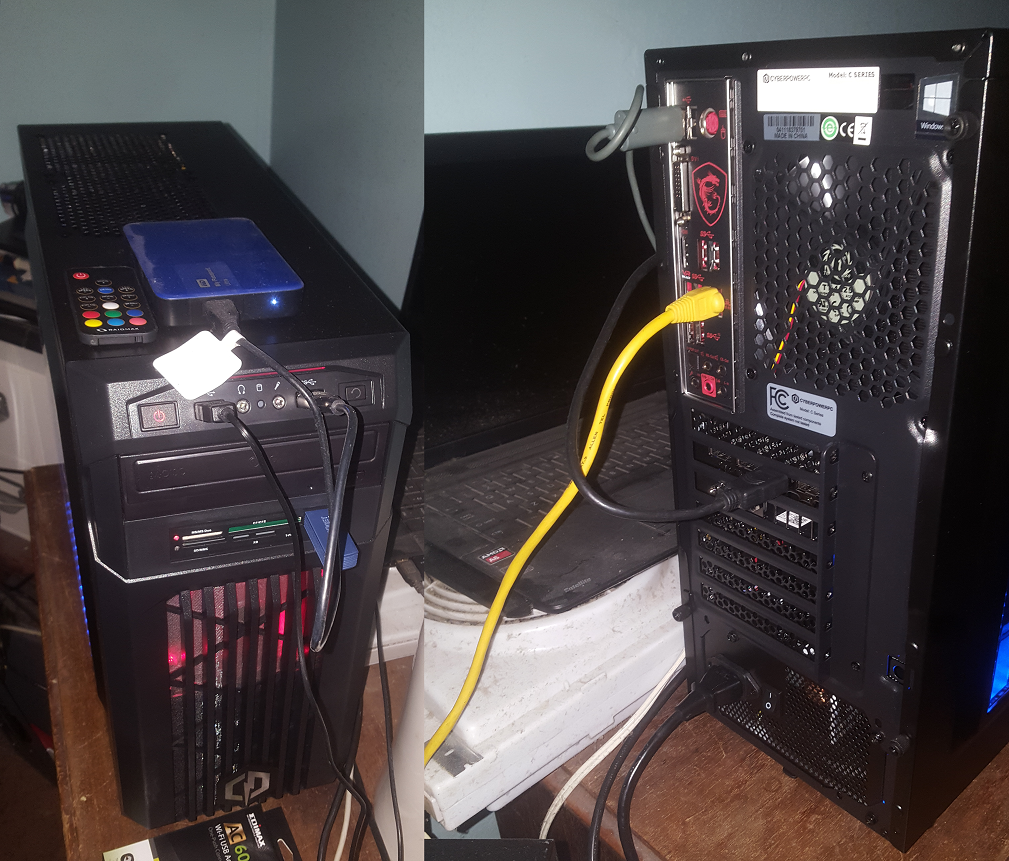 I love this machine!
That's my old over heating laptop machine on top of the window fan in the background btw :) hahaha
Join our new Discord at https://discord.gg/BTFETnD
or become a Patron:
https://www.patreon.com/nanocheeze
AND DON'T FORGET TO SUBSCRIBE TO MY YOUTUBE CHANNEL! I NEED FOLLOWERS :P
https://www.youtube.com/cybershrapnel

(NanoCheeZe MEQUAVIS Intro Video)
---
Support The NanoCheeZe MEQUAVIS project and Contribute crypto to:
---
Bitcoin(BTC): 1FBN84Rbw612pLpnyFn8orH5JdjaqhUr18
Ethereum(ETH): 0x00652Ea76e16f2CA6bcE1d9cB2F0AF2101227907
Litecoin(LTC): LeWKV2SwbSr1YotCSD99pnTSTA53xcQk2Z
Feathercoin(FTC): 6wiVjzKdeHJ9DQoYBMEVWaQkQkNTJdaJDM
Potcoin(POT): PBsEw8AGFUP1S6nooupQHgT9ZCmSpC5gcY
Dogecoin(DOGE): DNJA2vr7Jo7T7PKUGmASxULm8hXN4TLHRt
Mooncoin(MOON): 2SDZXepHNPWmucn5u2q9189TkjLYtmy7jf
---