Made a delicious vegan dinner for my family this eve! It was kind of an African stew pie, with delicious sweet potato, spinach and soya chunks inside.
For anyone interested, here are brief instructions on how to make it:
Switch the oven on to 190 degrees to warm up.
In a deep pan, gently fry up a chopped, medium onion, some chopped garlic (amount dependent on how much you like the flavour, but I use 2 cloves), and about an inch of chopped ginger root.
Add in some crushed, dried chilli, or chilli powder (again, amount dependent on how hot you enjoy your food), then around 2 cups of fresh, chopped tomatoes, or a tin, along with half a cup of peanut butter (crunchy or smooth), and a teaspoon of coriander if you wish.
Stir until mixed in, then add a cup of cubed sweet potato, and enough veggie stock to cover everything. Add soaked soya chunks (or some chopped vegan sausages), and bring to the boil. Simmer for 5 mins, then add a few handfuls of spinach (or chopped kale).
Pour everything into a warmed glass baking dish, and top with a sheet of puff pastry (or some sheets of filo), and put into the middle of the oven for 25 to 30 mins, until bubbly middle, and pastry is cooked.
Enjoy!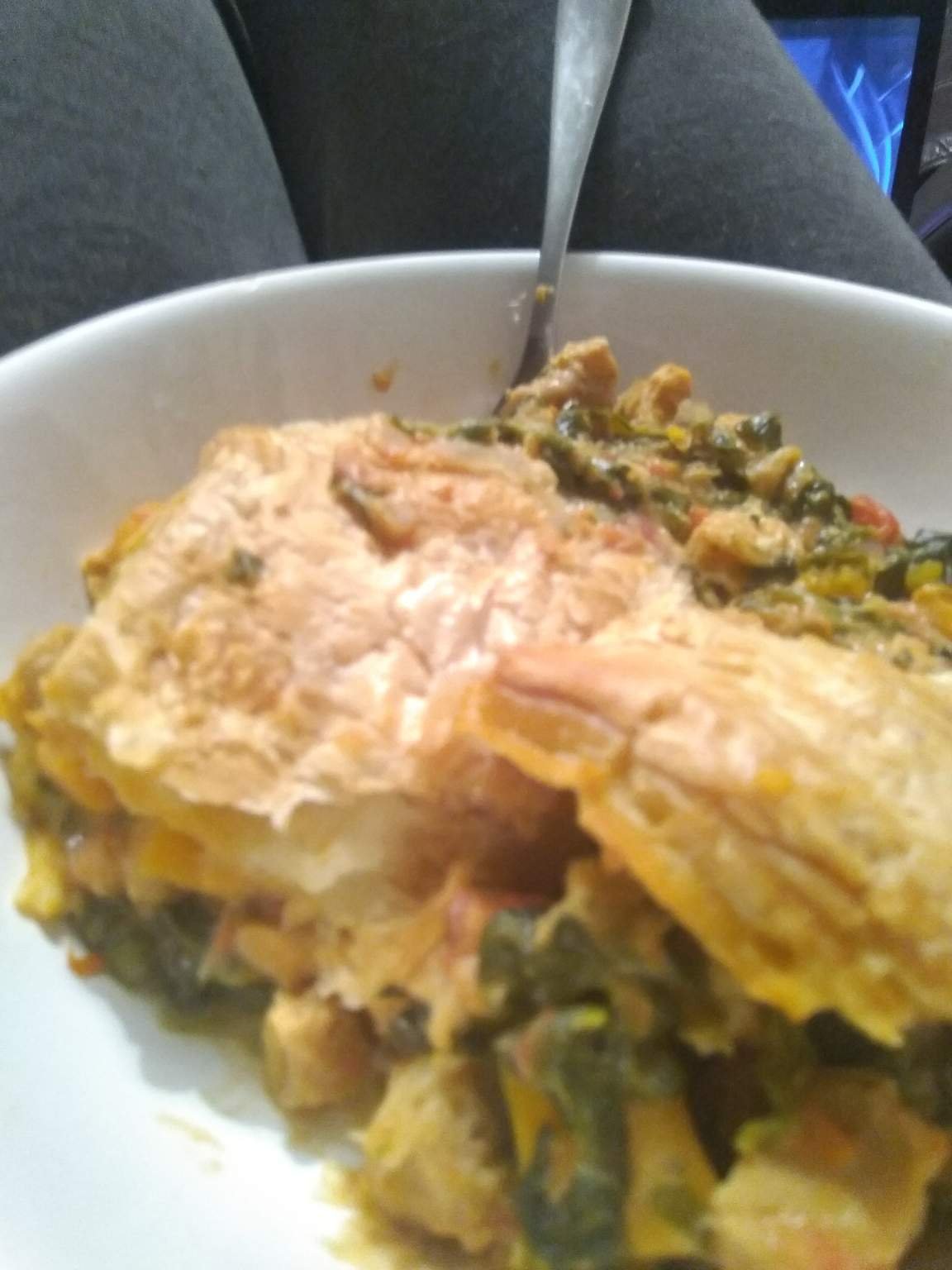 Posted using Partiko Android