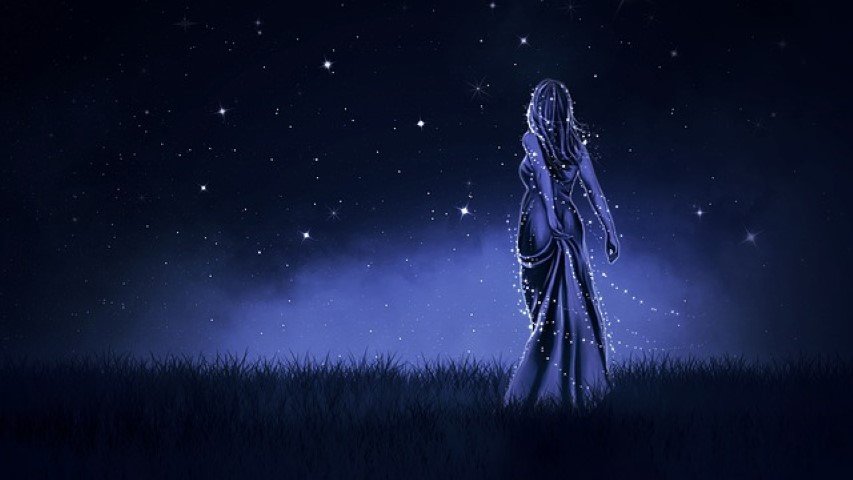 Image by Larisa Koshkina from Pixabay
Tonight was the Taita David's last yagé ceremony in Panama The house, or garden rather, we were in last night turned out to be unsuitable since it rained heavily all afternoon and the ground was soaking wet. The organisers moved it last minute, which worked out well for my friend Amanda and I since we grabbed the couch cushions and made a comfy bed. No lying on yoga mats for us. It was almost as comfortable as Rythmia!
My intentions tonight were "show me the relevance and impact of sacred geometry" which I got from some shaman website and really liked, and "introduce to me to my spirit guides". I'll say straight up; I didn't get the first one. Not even a hint. But, as I've discovered, not getting my intentions via ayahuasca doesn't mean I don't get them. Some of them have come to me in the integration process afterwards and through meditation. Basically, I've not been ready when I've asked for them and I've had more work or study to do first. Exploring my past lives, which was my intention on Night 5 is a prime example.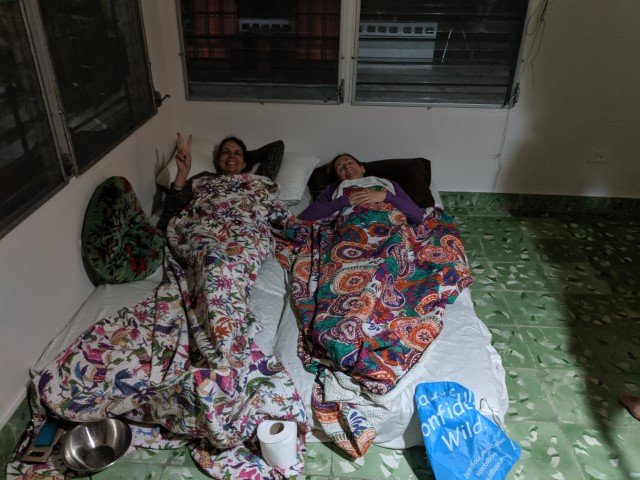 Image by @choogirl
I took my first cup of yagé and as usual, not much happened so I went outside and looked at the full moon for a while. May's full moon was also a Blue Moon making it more special than usual. Then I took the second cup. Since this was the last night, they'd pretty much run out of medicine and watered down the final few drops. Fun fact. There are usually two versions of the medicine. The second one is weaker, so you don't get the crazy visions, more the body experience. This is the one the shamans take so they can be "in the medicine" but still control of the ceremony. This was the watered down one since we'd already finished the first one.
Weaker, watered down; either way it was enough to tip me over. I saw my spirit guides very briefly. I think there were about 5–7 of them and maybe 1–2 were animals. That's all I got from Mama Aya on that. However, I've received much more information on my guides since through mediation, and I now know who several of them are including my spirit animal.
After, I started seeing the sacred geometry but nothing was really sticking. Plus the colours were all wrong. They were much duller than normal and everything kept fading out like it was dying. Where were my pastels? I tried to figure out what was going on. Tonight was the closest I'd ever been to the shamans and I was anxious they were affecting my energy. But something else was also happening.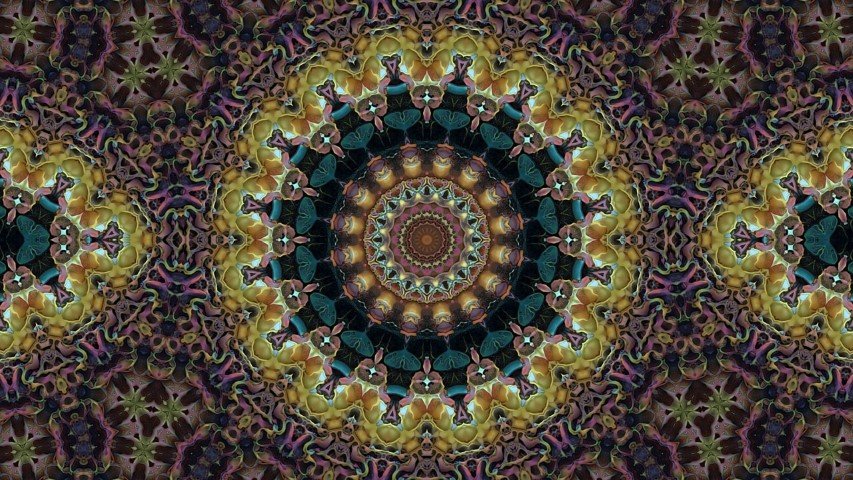 Image by @carlgnash, with permission
Earlier that day, Amanda had shown me a video of an old woman she met in India with a gangrenous foot. This woman's lower leg was gone and she was down to just the bone. Her foot was black and rotten and barely still attached. It did not look real and I knew after watching it, it would come back to haunt me. It did. So I released my 'fear' of the foot. Then I realised I was scared of the cold. I don't really think this is a fear, even though I hate the cold. But at that moment I was cold since not everywhere in Panama is 30-odd degrees at all times. As I was questioning why it was showing up as a fear, Amanda was poking my side. Now, here's the thing about Amanda. She has heightened empath abilities under ayahuasca, to point that the shamans at Rythmia gave her a belt to stop other people's energies entering her. At some point, she'd gotten another blanket and now she was picking up on my coldness and was sharing it with me, although she doesn't remember doing that. After taking some of the blanket, I felt warm and protected, and I could work out what I was actually fearful of.
All my nights on ayahuasca/yagé have so far been amazing and beautiful, and I was scared that I'd had it too good. I was scared Mama Aya was taking this away from me, especially after last night. At this point I'd not integrated the previous ceremony so everything was weird and confusing and I felt like she hadn't shown/told me anything. I still expected 'something bad' to happen. However, my fear was unfounded. Once I worked this out I was able to release it through yawning.
As soon as it was gone everything changed. The vision I was having turned into me birthing spring (that's the only way I can describe it). I felt like I'd gone through all the seasons with Mama Aya, and last night up until now was my winter. Suddenly all the colours came back to life and everything I was seeing became fresh and vibrant. As I sunk into this moment and surrendered to the vision, I heard Amanda let out a sigh. It was like she knew I'd shifted from fear to something new.
The music tonight was amazing, and I went back to my happy place of drawing in energy from the band and sending it back out as a pink loving and healing energy. I was also able to do some much-needed self-healing by sending it into my heart chakra. I was no longer cold since the energy I was generating heated up my body. However, I could tell Amanda had become cold. She took the blanket back and I sent warmth to her. Once she'd gotten to a good place, the energy started flowing between us, which really intensified as we got into sync. It was like we'd both come into our power at the same time and joined forces. Combined with the energy I was pulling from the music, I was able to push it all back out to the room and it felt incredible. I wondered if the shamans could see/sense what was happening in our little corner of the room, it was such a powerful connection. Eventually it became too much and I had to back off.
Later, I sensed Amanda was trying to let go of something and I telepathically said to her "don't worry, I love you, I am here for you and I'm not going anywhere". Immediately she let out a massive sigh and was able to release whatever needed to go. This was the first time I've really connected with someone else in the room under ayahuasca/yagé. I've sent telepathic messages and energy to people before, but Amanda is the first person with an awareness of what I needed and who was able to communicate back to me. I'm not going to lie, it was a very cool experience. It's also something I'd like to explore more in the future.
Despite all the good vibes, I started having problems grounding. I felt like I had too much energy flowing through me and I freaked out a bit. It was different from my second night at Rythmia though, when I was magnetised to my mattress all night. This time I was able to get up, so I went outside to connect to Mother Earth to release some of it. When I went back to the cushions I was good. I just needed to make that initial connection with Mother Earth so she could take the excess energy running through me. I was also able to release it through periodic yawns, which I hadn't done before.
I noticed that someone nearby was having a difficult night and Taita David spent a long time helping her release whatever it was. This is where I realised I could work with him. As he was pulling negative energy from her from above, I could fill that space with this beautiful love and healing energy coming through me. I could send it up through her mat into that newly created space. It felt so good to be able to do this, especially given my weird energy issues with shamans. So that problem is resolved, at least for the time being. I spent the rest of my time on my cushion bed following him around through my third eye, sending healing and love to everyone else he worked on. I'd also re-established my connection to the moon tonight, and was pulling that energy in whenever I felt like the room needed an extra boost.
Although I was in my element and content to do this for the rest of the night, Amanda came back to our cushion bed and told me to come outside and look at the moon. My favourite star, Eta Aquarii was close to it. Both were incredibly bright and the swimming pool was perfectly still and providing the most amazing reflection. Then I noticed the energy waves coming off it. I know moons pull tides, but I've never obviously seen it happen. Energy waves were radiating out across the sky from the moon. It was an incredible sight and I wasn't the only one seeing it. There were 10 or so people sitting outside watching it at this point, and the next morning, it was clear that we all saw the same thing.
Closer to dawn, the birds starting singing. Ayahuasca/yagé heightens all your senses and the was sound unbelievable. They were all in perfect harmony with each other. We were literally listening to nature wake up and it was incredibly beautiful. I tuned into one gorgeous bird that would sing four notes, pause and then sing them again, like a call and response. Then small bats were returning to the trees, which added to the magic. Combined with the moon energy we were seeing across the sky, the whole scene was mind-blowing. If there was ever a time I felt 'Oneness' with the universe, this was it. I feel so lucky to have witnessed such an incredible morning and I love that it was a shared experience. All of us sitting outside saw and felt the same thing. Ayahuasca is such a beautiful and powerful plant. Taking it in nature on Friday night and tonight felt completely different to Rythmia, and even the house last weekend. I would really like to experience ayahuasca in the jungle at some point. I think it would be like tonight but on steroids. Hopefully I'll get there one day.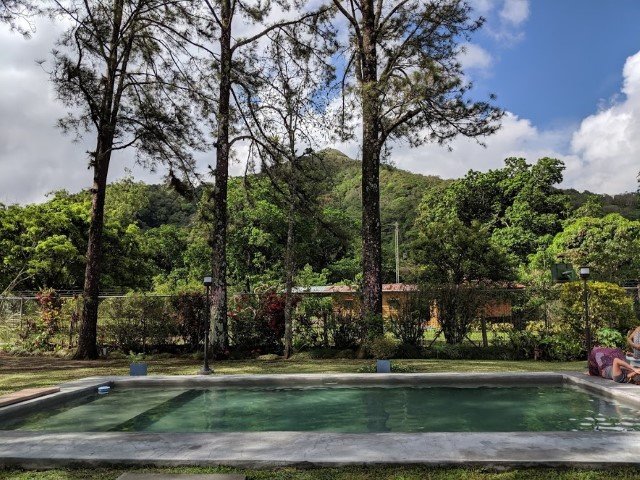 Image by @choogirl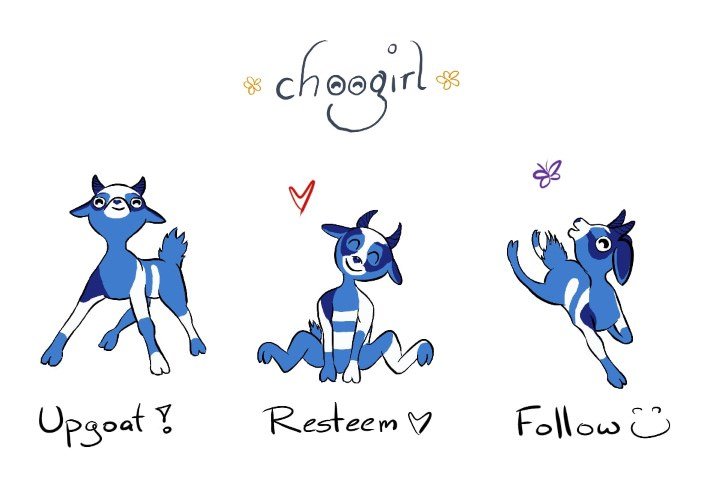 Footer by @ryivhnn