One of the main driving forces behind the Natural Medicine community is supporting people who are writing about healing practices, from herbalism and spirituality, to permaculture and more obviously 'earth centred' healing.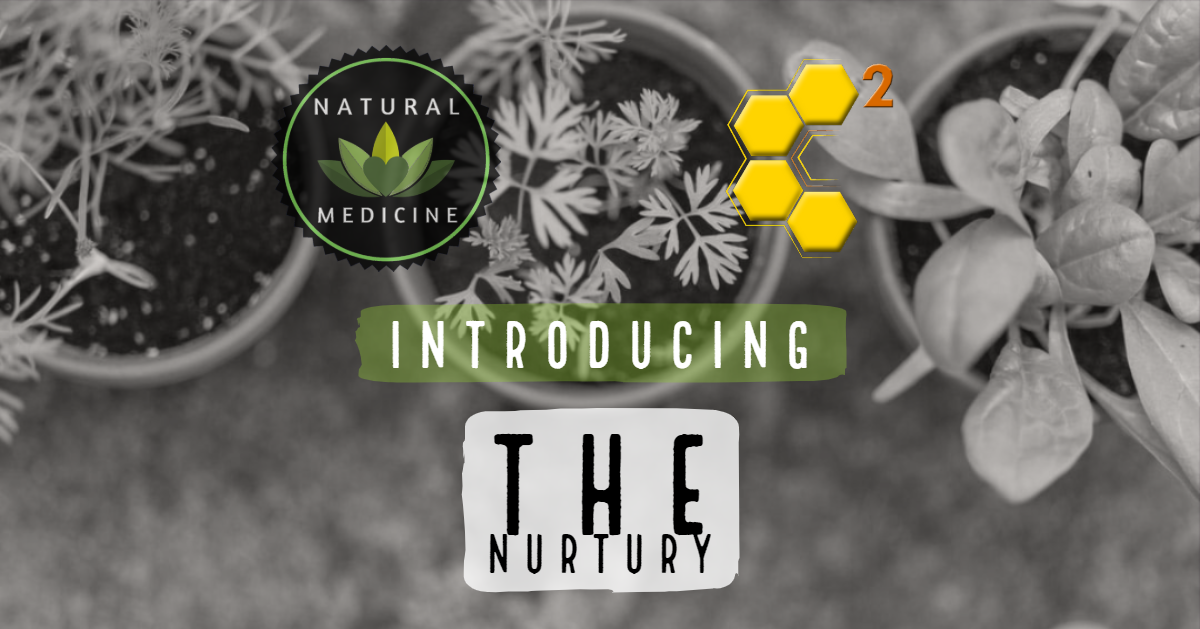 Now, we've found another way to do that! The lovely @justineh and team has been assisting the STEEM community for a long time now with their team of curators in the C2/C3 Curation Discord Server here. Their channel 'The Hive' is set up for curators to drop links for posts that need a little more support - curators, including myself and @artemislives, drop posts we believe deserve support there and voila! - they're resteemed by @c-squared and given an upvote.
In the interests of shared community responsibility for curation support, @justineh reached out to community leaders to do the same. Thus, THE NURTURY is born, a channel in the C2/C3 Curation Discord Server here. for natural medicine specific posts. You'll find it in the COMMUNITIES section, scrolling past the 'interest specific channels. Thanks to @markangeltrueman, faciliated by @justineh, a curation bot has made this process nice and easy for the Natural Medicine team to drop links for further rewards.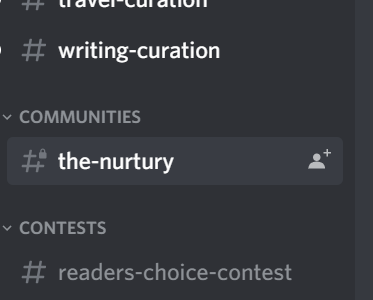 THE NURTURY is for now only accessible to our team of 'LOTUS CURATORS', who, if they stumble across a post that they think is worthy of a little more support, will drop the link in this channel where one of us will approve it, sending a comment and upvote to that user.
Currently, curators with access to this channel to drop links are @metametheus, @alchemage, @artemislives, @angrekklestari, @minismallholding, @plantstoplanks @quochuy @vibesforlife @porters @trucklife-family @nateonsteemit and @torico. They are not bound obligated to post links, and only need to do so when they stumble across an undervalued post that could do with some extra support. They have been chosen - or volunteered - as they are often doing a good job curating anyway so there is no extra burden on them to do this job. The Steemworld is a busy one and we are incredibly grateful for their efforts. We will be rewarding curators with LOTUS and STEEM for their efforts when we can. If you'd like to be a LOTUS CURATOR, please get in touch!
To sum up:
THE NURTURY is a channel in C2/C3 Discord to drop undervalued 'natural medicine' style posts for curation support
Once approved, it sends a comment and an upvote to the user, and
It resteems it to both @naturalmedicine and @c-squared accounts
The vote is also trailed by @c-squared-lotus, which also will reward the post in LOTUS coin, the native token for the Natural Medicine community.
We are thrilled to collaborate with C2 to help support Steemians, and we invite you to choose them as one of your witnesses for the support they offer to all.

Did you know that Natural Medicine has it's own front end - https://www.naturalmedicine.io? By using this front end, you not only earn our native token 'Lotus', but can find other like minded folk posting on everything from herbalism, meditation, healthy eating and essential oils, to homesteading, cannabis and environmental health. If you'd like to delegate to show your support of natural healing wisdoms, and receive benefits from upvotes in Steem & Lotus to great contests and prizes, AND help support us curate worthy content, please click here!