You might be wondering why I'm posting this week's Natural Medicine curation from my personal account. No reason - just a bit of a scheduling hiccup, and wanted to make sure the rewards from this post go to the Natural Medicine account as usual so we can continue to grow in Steempower to support you. Plus, we burn LOTUS through these curations, helping the ecosystem, so it's important they do go out even if that's not the in usual way.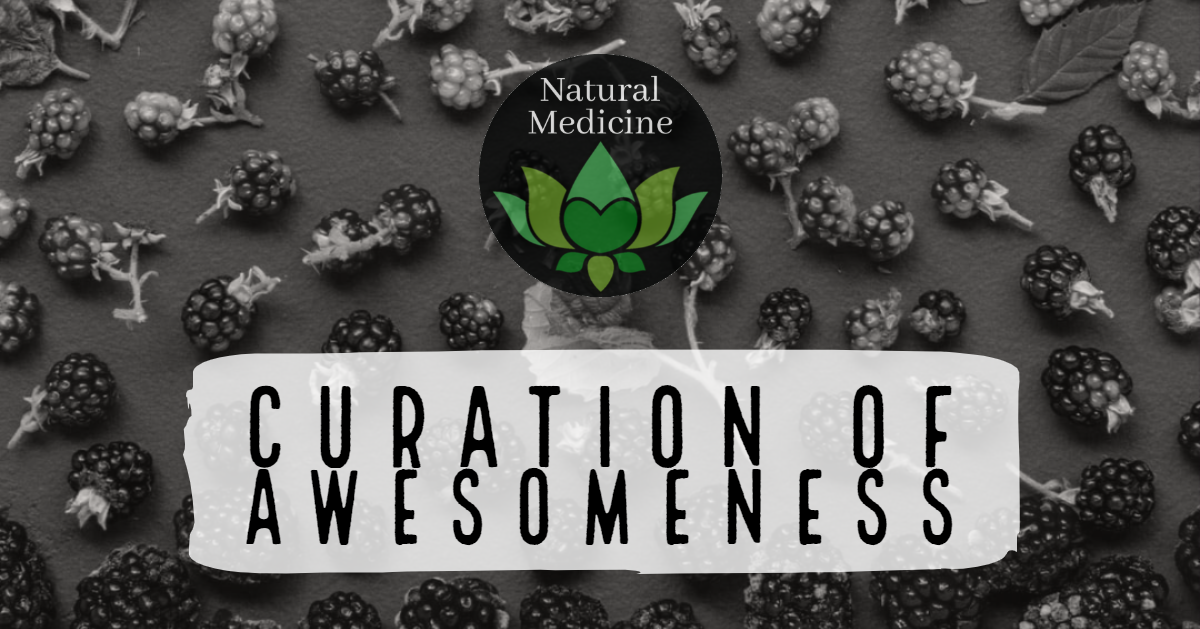 It's nice to have a look at the growing natural health posts on Steem. Since Lotus coin started, there definitely has been a rise in the quality and quantity of these kinds of posts, and we're pretty proud of that. People still ask us 'what exactly qualifies' as a natural medicine post, and we even get a few 'arguments' about what 'natural medicine' is, but it's pretty simple - anything that contributes toward the health of the individual or the planet without artificial interventions such as chemicals pushed by drug companies. Yoga, tai chi, permaculture, ayahuasca, cannabis, wildcrafting - you guys are all over this stuff! Love your work!
Here's my pick for the week:
Warming Herbal Tea - Blue Butterfly Pea, White Turmeric & Lemongrass
I can never look past any post by @artemislives - she always writes a perfect post with a beautiful balance between story and fact. No less in this post, where she lovingly blends a turmeric, blue butterfly pea and lemongrass from her Thai garden. White turmeric, she writes in this post, has a gentle taste and is slightly different to the yellow turmeric many of us are used to.
White Turmeric, Curcuma zedoaria, is a much gentler taste. It also has different properties than standard yellow turmeric. It's medicinal properties are MANY (I feel a whole new post coming on simply to do it justice) but for THIS tea I chose it because it is analgesic (pain relieving), naturally anti-histamine, anti-inflammatory AND antibacterial - the perfect addition to a warming cup of cool-season tea and nicely enhancing the anti-inflammatory effects of the lemongrass, and boosting the anti-oxidant properties of the adaptogenic Anchan. You can read more about some of the pharmacological attributes of white turmeric in this clinical review.
Who I Was and Who I Am
This post really pulled at my heart strings, making me think about how our mental health suffers as those around us suffer from illness or mental health worries themselves. I was struck by how brave human beings are in the face of tragedy - a kinda feel the fear and do it anyway. So much admiration for both @derangedvisions and for their efforts to persist and LIVE despite the stuff life has thrown at them this year. Thanks for a beautifully inspiring post, @faitherz33, and so glad SF gave you a bit of much needed and deserved healing energy! And big up Steem for what it can do to make people shine!
So, me before @steemfest = scared, apprehensive, tired, overwhelmed, and sure the universe hated me. Now, me after steemfest? I believe in my capabilities, know that even if I fear something, it doesn't make it come to reality (although...let's be real...it usually does for me). I am stronger, braver, happier, and more resilient than I was 2 weeks ago. I am so grateful for the opportunity to go with my husband to Thailand and meet all the steemians that we did! - @faitherz33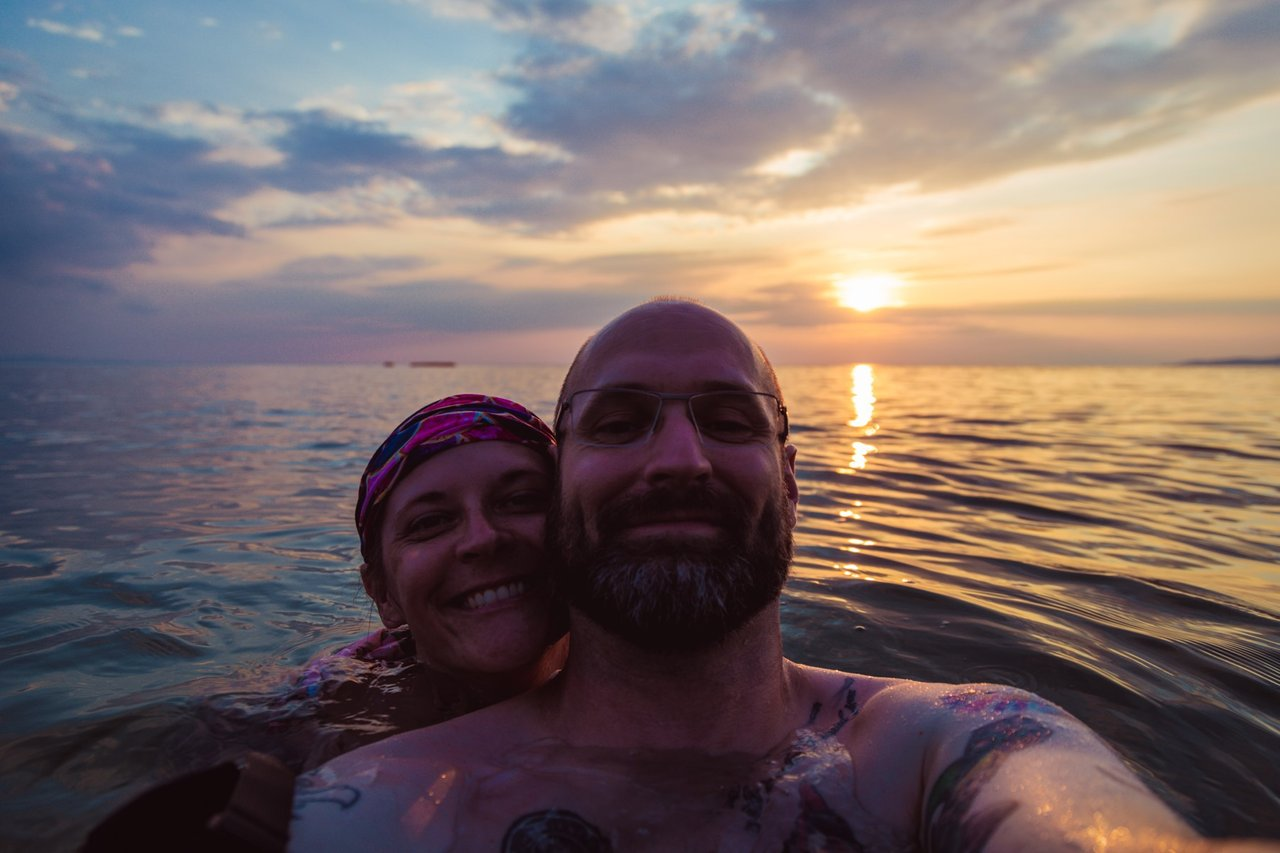 Photo By @derangedvisions
Cannabis without Paranoia starts with education and a plan...
This post was also a winner for me, coming up as I was writing this post, about cannabis and paranoia, and being educated and having a plan! @rebeccaryan talks about experiences with dope that aren't 'rainbows and kittens' - vomiting, paranoia, hospitalisation and so forth. Yep, I know plenty of those stories!
She writes:
It commonly happens because of lack of knowledge (or ignorance) on the part of the consumer and their ego which can't quite bring itself to accept that a humble bit of flower (grown in a back garden) could contain enough power to fell a full-grown adult...especially one who regularly drinks hard liquor and is pushing more than 150 lbs.All that emotion is usually compounded by peer pressure administered with a generous dose of ignorance on the part of the peers involved....because they also have egos which think nobody could possibly be taken down by a little bit of flower. It's not a comfortable place to find yourself in.
Her action plan for avoiding this is well thought out and beautifully written, arguing that:
Cannabis changes lives for the better when it is understood and respected. It creates fear when it's not.
I would say that's true for about any herbal medicine we ingest, right? This post goes into SO much detail that I highly recommend it for anyone making choices about which canna product you might want to ingest and how.
Some other fun stuff....
@trucklife-family has been making me think a lot about the benefits of ritual and ceremony in one's life.
@wildhomesteading and @nateonsteemit are men who care about the health of the land - plant trees! mulch! grow! live!
@eco-alex had a helluva time being ill last week but was brought to life by the body's amazing capabilities, and bought to DANCIN' with the help of chaga! Go mushrooms!
@doitvoluntary reminds us of how important of good gut bacteria for our health - more and more research in this area is affirming this. Good gut health is EVERYTHING!!
@plantstoplanks continues to wow me with her amazing plant based meals (do join in on #fruitsandveggiesmonday to make me drool, everyone!!)
@baneenabear wrote a great post about how to make your own colloidal silver, something I'm pretty sure @mini-smallholding does for good chicken flock health.
@alchemage wrote an awesome post about being cautious reading 'natural health' posts as their authority isn't always well founded.
The post beneficiaries for this post are set at 5 percent each to @faitherz33, @artemislives and @rebeccaryan (the three main curated pieces) and @naturalmedicine at 80 percent. For each curation, we burn 100 lotus from @lotuscoin, sending it to @null. All your votes MATTER - they are used to upvote great natural health content across the Steemiverse and keep us doing what we do best. Much love!