I want to see a return to a Feral Future
It's not about going backwards... it's about securing a healthy future.

Going feral again...

As the homestead grows and evolves, we're taking the path of self-reliance to another level! Diving deeper into the rabbit hole of re-wilding, everyday is a learning experience and every experience repeated becomes closer to embodiment.

I haven't written in a while, mostly because of how busy we've been. Luckily the great pause has given us time to build and rearrange our lives as we build this VILLAGE from the ground up.
If you missed the last update here it is: https://peakd.com/ecotrain/@senorcoconut/a-quick-update-to-the-land-of-dreams-a-neo-tribal-village-in-the-making
We have one new addition to the tribe and that's my brother in-law. We gave him our old toyota motorhome to live in durring the confinement, which he's been keeping in good shape and even fixing it up bit. It is for sure a lot cleaner than it was when he moved in!!!
Turn out he wants to stay now 😁!
---
New York has been opening up slowly and city people have been flocking to the country to escape their small apartment prisons... In response, we opened up our site for camping and it's been pretty heavily booked these past few weeks. We're happy it makes for a small income 😁. By the way if you or someone you know would like to make a little side income this way, please use this link so we can get a referral credit!
It works just like AirBnb, Amazon or Uber through reviews and there's insurance. Some recent campers left us an awesome message:
Also, we left a little mossy fairy house we built next to your campsite. It's small but see if your kid can find it
Even with social distancing we're meeting tons of great people so it's pretty fun.
---
We finally put up some better signs for getting to the river:
And back:
---
And we have been blessed with mushrooms. We harvested probably well over 30 pounds so far, in five flushes from this one tree... and there's more to come as the mycelium is showing up on another tree with tiny little golden oyster fruit starting to pop out!
We definitely created a strong relationship with this mushroom. We even made a soup and a vegetarian friend was very impressed with. She said it was as satisfying as beef stew! Yeah, so having so many mushrooms we could experiment.
---
This year is flying by fast, yes even with the corona virus threatening our every move, winter will come soon. We are at a point where moving again just or winter is becoming tiresome, our goal this year is to stay put right here but we still have so much to do before is can be done.
Build a structure over the RV to the wind from taking away too much of our heat and protect us from the rain and snow.
Work out our electricity, our off grid solar power may not be enough to run the blower for our gas heating system all winter.
Install a wood burning stove.
Build an addition to make our living space larger for comfort and storing capacity.
Work out our water situation.
That's not a big list, but there are really a lot of different moving parts involved with each one of those things. Take the water for example, we are living on rainwater for the moment but without having tanks properly protected from freezing... well you see the problem. The wood burning stove is also a problem. Where we can put is where the couch is... hence the need to build an addition so we can have a living room.
So, that's where we are at the moment. We did have a build party and were able to accomplish quite a lot in just two days, through the pouring rain. It made us realize how amazing people can be and our friends are real troopers! Not everyone can show up to work in the rain and camp on a piece of land without any running water or electricity!
More to come soon...
AS ALWAYS... THANK YOU FOR LOOKING, YOUR SUPPORT IS GREATLY APPRECIATED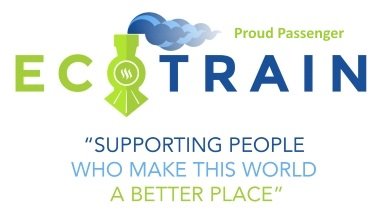 If you want to know what really is inside this Coconut, take a look at my Humans Of Steemit.
And don't forget… Dreams Come True!