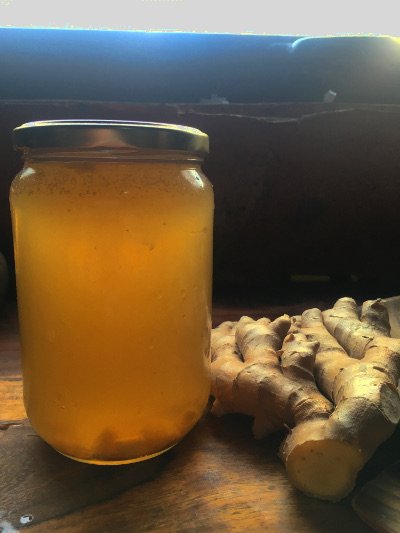 I started making Kombucha about 15 years ago and I used to be really on it, but as is the way when we let things slide, it becomes hard to get back into the habit of doing it. I have wanted to make Water Kefir for years, but it just never happened.
Fast forward to earlier this week, my friend came to visit me and she had some Kefir grains in a jar for me. I had mentioned to her ages ago, that I really wanted to make some and then I just forgot about it.
So this week I finally got to make some. YEAH! My gut is literally singing with joy!
For some reason I thought it was really complicated, I remember looking o line and there seem to be loads of steps that you needed to follow, so I was pretty surprised and delighted when I realized how easy it is to make. I meant to take photos from my first day, but i was so focused on starting the process that I forgot. So the photos I have are from my secondary fermentation. It usually takes between 3 -5 days.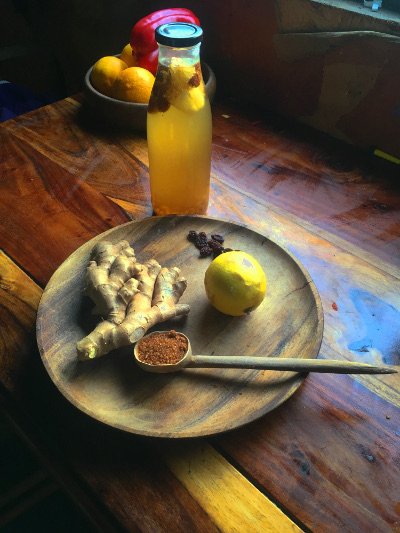 It is important to remember not to use any metal utensils, I used wooden spoons and a plastic sieve ( I know plastic, I need to get some cloth to strain it through instead), you will need a glass bottle in which to begin your process.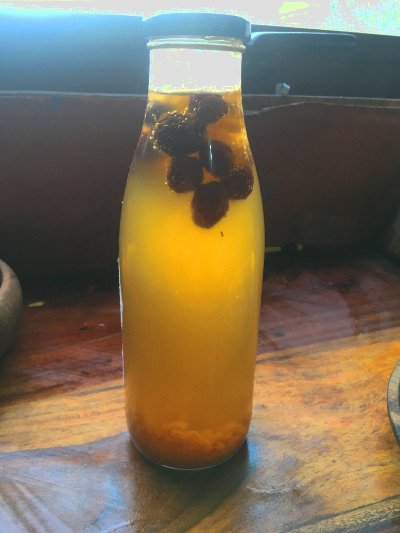 You can see my first bottle of fermented kefir in the above picture. The dried fruit has risen to the top and the grains are on the bottom. This is what it looks like when it is time to strain it.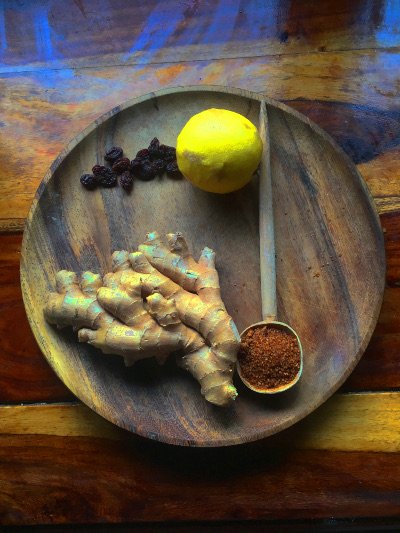 Along with the grains (3 tablespoons) these are the other ingrediants you need to make your kefir. You can use any dried fruit, I chose raisins as they are local. I use 8-10 rasins, 3 tablespoons of sugar and a quarter of a lemon with the peel taken off. The dried fruit and sugar are what feed the grains and the lemon helps prevent bacteria from forming.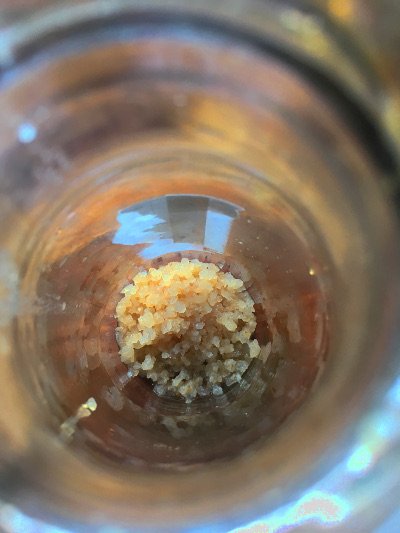 You will then be left with the granules which you need to wash in spring water and then add them to a clean glass bottle. You will be using 3 tablespoons of grains.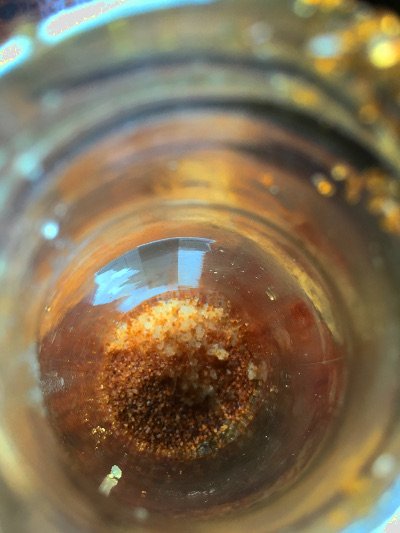 You then need to add your sugar to the bottle, I used raw cane sugar and it was the first time in many years that I actually bought sugar, but it is for a good reason.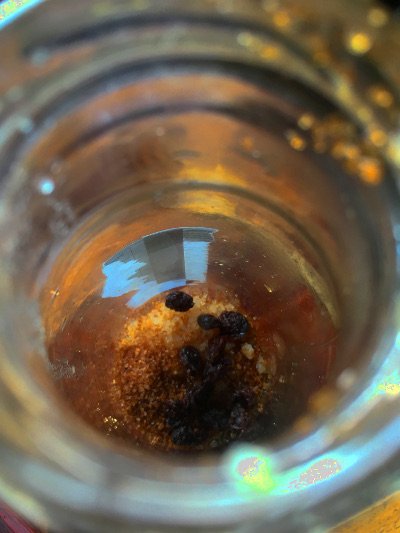 After the sugar you need to add your dried fruit, I chose grapes, if you wish you can use figs then you only need 2. I would like to use dried mango in the future.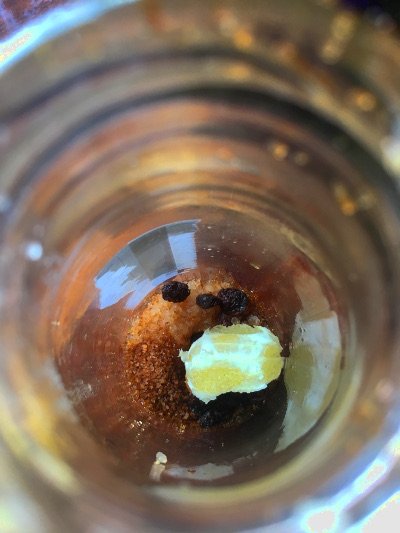 Then you add your lemon and fill the bottle almost to the top with spring water, leaving enough room for bubbles to form. Make sure to put the lid on tight and place it in a warm spot away from the sun.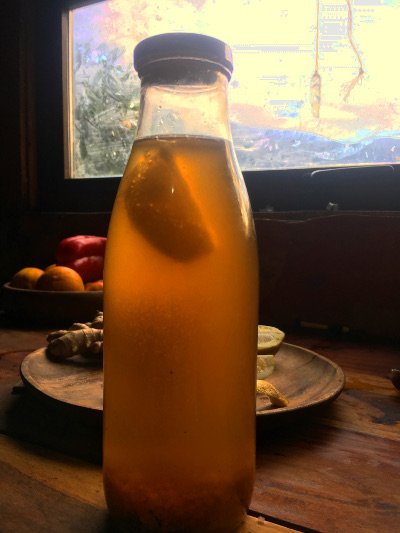 Here is my bottle ready to go to it's warm spot near the cooker. As I already stated it takes 3- 5 days depending on how warm it is. If the dried fruit floats after 1 day then wait 1 more day before you start your secondary fermentation. If it takes 2 days then wait 2 days before you strain it.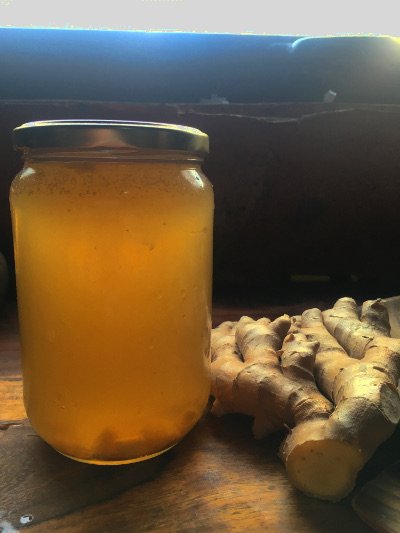 This is the kefir I strained earlier and I added 3 slices of ginger to it, I will leave it for a day and then drink it. You can drink it once it is strained, but I love ginger and really like it when it is infused. You can add other fruits and spices to it at this stage, it really depends on your taste. I look forward to experimenting with some different flavours.
This is my entry into the Natural Medicine and Build It Challenge you can find all the details here. The Closing date for entries has been extended until the 21st December so there is still loads of time to get your entries in!