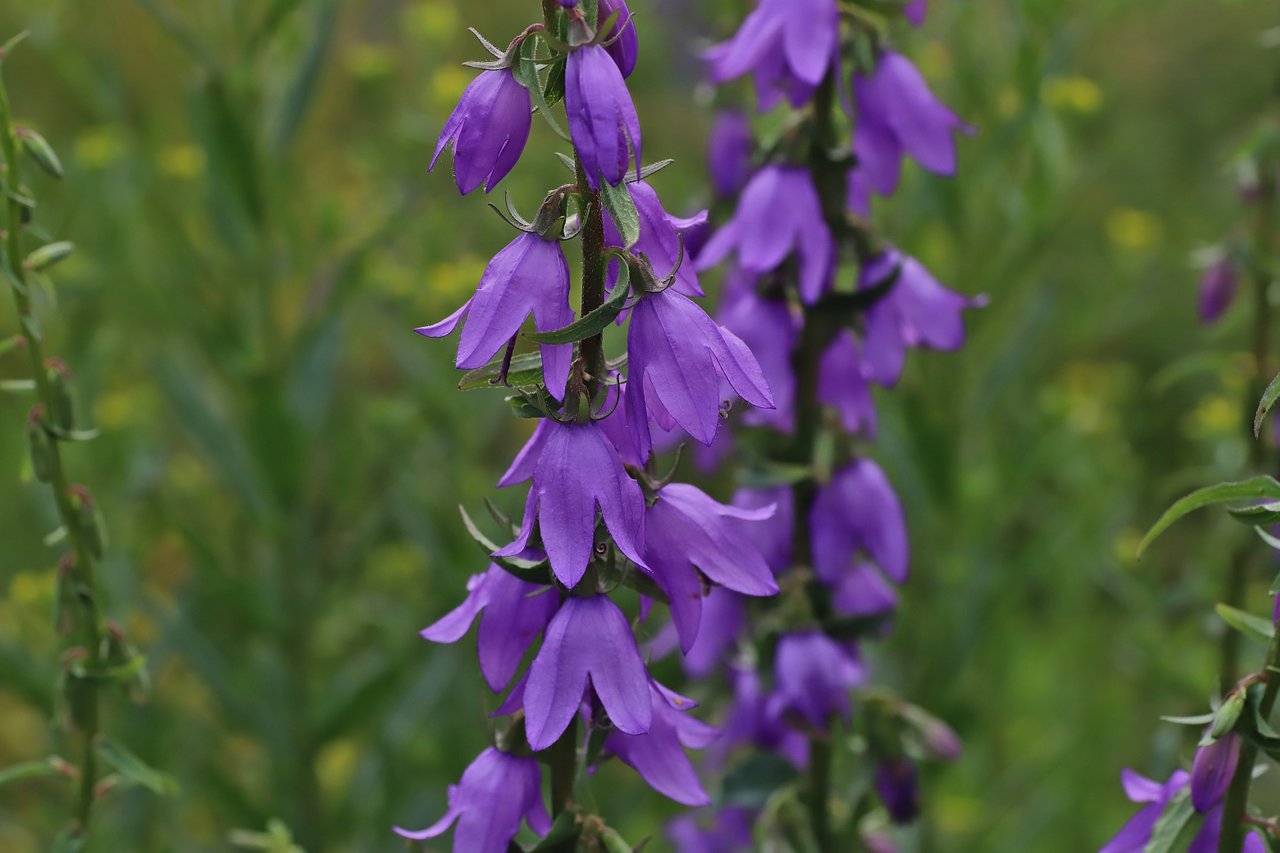 Today I took a few minutes to photograph and study a wildflower that I was unfamiliar with.
After combing through books and searching some online catalogs I am quite confident that I've properly identified it at the European Bellflower (creeping bellflower) Campanula rapunculoides L.
This is a European introduction and like many introduced species, it is considered invasive. Whenever I learn that a wild plant is non-native I immediately become curious about the medicinal and culinary uses. Early settlers were thinking about edible and medicinal plants and survival when they packed their bags and traveled to North America. Although they might cause some trouble in their non-native landscape most of these plants are very useful. If they are here to stay, why not find out if they can benefit you in some way rather than trying to eradicate these plants with chemicals?
Campanula rapunculus is also known as rampion (not to be mistaken for ramps/wild garlic which is a different species). In German, it is known as Rapunzel and if you are familiar with the Brothers Grimm fairy tale Rapunzel you might recall that the story begins with a pregnant mother developing an insatiable need for rampion. In the story, the husband climbs over the wall and steals some rampion from the wicked witches garden. He gets caught and as punishment, the witch takes the child and names her Rapunzel. In 1812 when this tale was written this plant was a common kitchen garden vegetable, the leaves, shoots, and roots are edible.
Fortunately, I don't have to steal any as it is growing wild around us. I am eager to taste it and figure out how to use this plant in our kitchen. A bi-annual plant, it is best when grown for culinary use that you don't allow it to flower so that growth is focused on the roots, much like the removal of garlic scapes when you want large bulbs of garlic. I'll have to experiment.