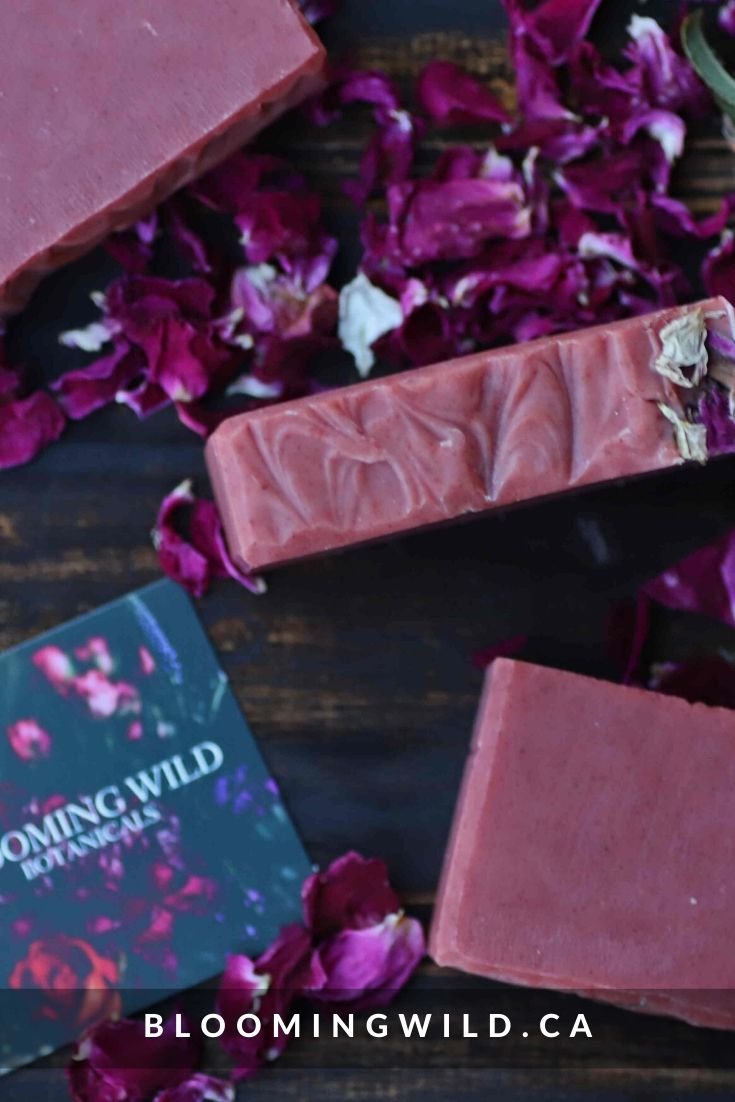 Well, hello there friends! I've missed you.
After an extended break I am super excited to be back online and eager to find out who is still active. I look forward to catching up on all the news. I am sorry I vanished so abruptly this summer. The past months have been very challenging and also EXCITING!
I recently started the business I've been taking about and dreaming about for years. Something happened and the freebird in me finally broke loose and got me to take the leap.
Introducing Blooming wild Botanicals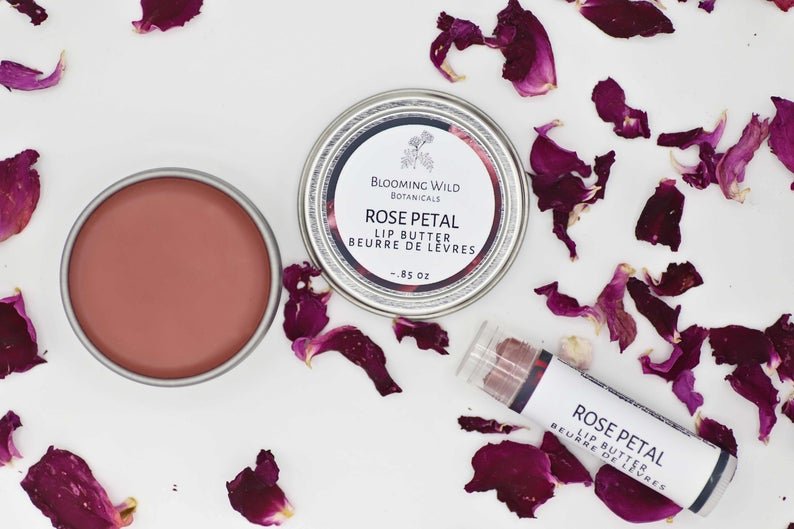 If you know me you'll get the many different facets of our name.
Our world is one in which we work with wild and cultivated plants every day. Nature is something we are completely immersed into and besotted with.
Blooming Wild takes our connection with nature and bottles it up into products we can share with the world.
We make high quality bath, body & skincare products infused with timeless plant based ingredients grown and harvested locally, naturally, by us on our homestead. All natural, organic when possible and made with a deep love and respect for the ingredients and the world around us.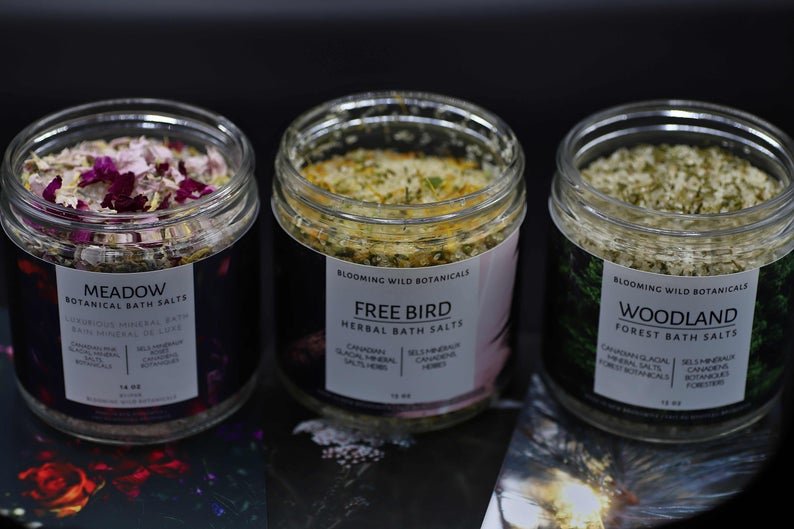 Herb & botanical infused mineral bath salts - we use Canadian sourced pink salts, pristine ancient mineral crystals that come from the Canadian Prairies.
It's been a whirlwind couple of months to source ingredients that meet our standards, develop procedures, formulate and create products, write product descriptions, fill out copious government forms, take photographs, design labels, and all the other things we needed to do. Other than printing labels and cards everything has been done completely in house which I am proud of.
The writing needs some polish, as do the photographs and I know there are things I've yet to learn about running my own business but we feel pretty satisfied and things are off to a good start.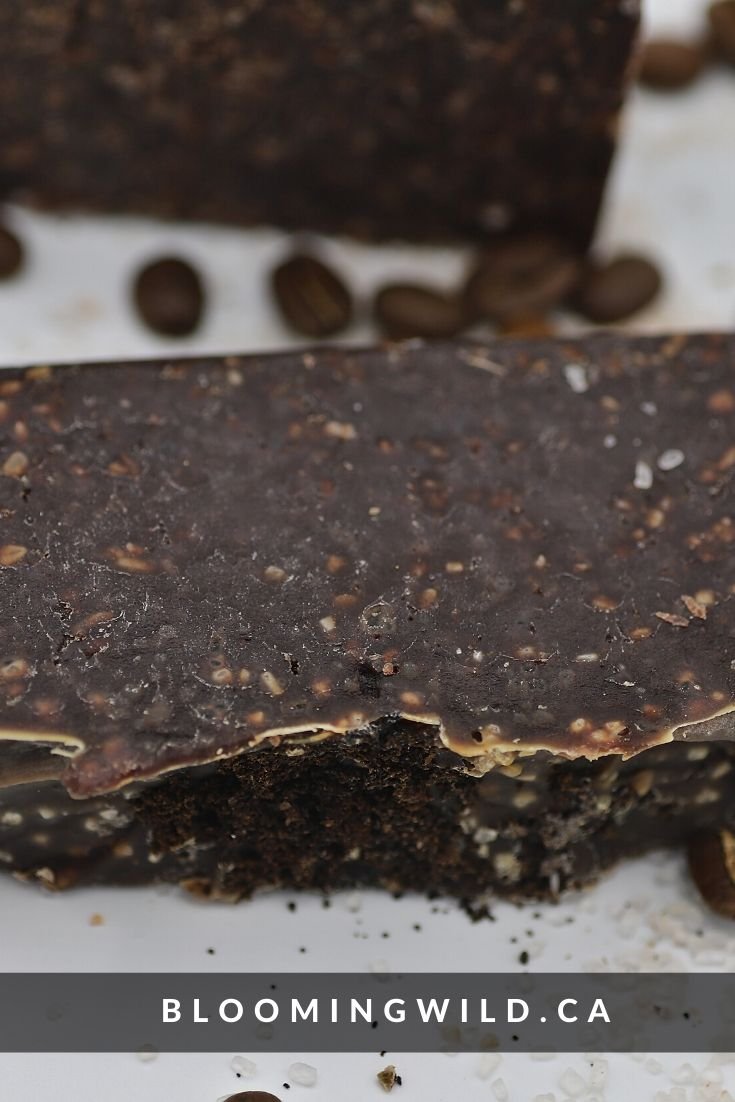 Canadian Coffee Salt Soap: An exfoliating soap with organic free trade coffee, cocoa and Canadian pink salt
If you'd like to take a peek you can find Blooming Wild online at
bloomingwild.ca The site just went live ...if you notice issues please tell me!!
Blooming Wild on Etsy
Facebook
I missed you!
As things settle into a routine and the big tasks get done there is a sense of balance coming back to our lives that's been missing for a while. I am so eager to connect, chat and have some social time again. I've missed my friends and often wonder about everyone.
I am sure there are been big changes, I could not keep up with the basics before with tokens and such so ... It will be a while before I am ready to start diving into the "technical" what's new. For now I just want to know about the people!!
I'm back in hopes of re-connecting with people I've missed dearly while I've been away and my dear steemit sisters @riverflows, @goldenoakfarms, @trucklife-family and who else is still hanging around? Please say Hi, I'd love to hear from you.