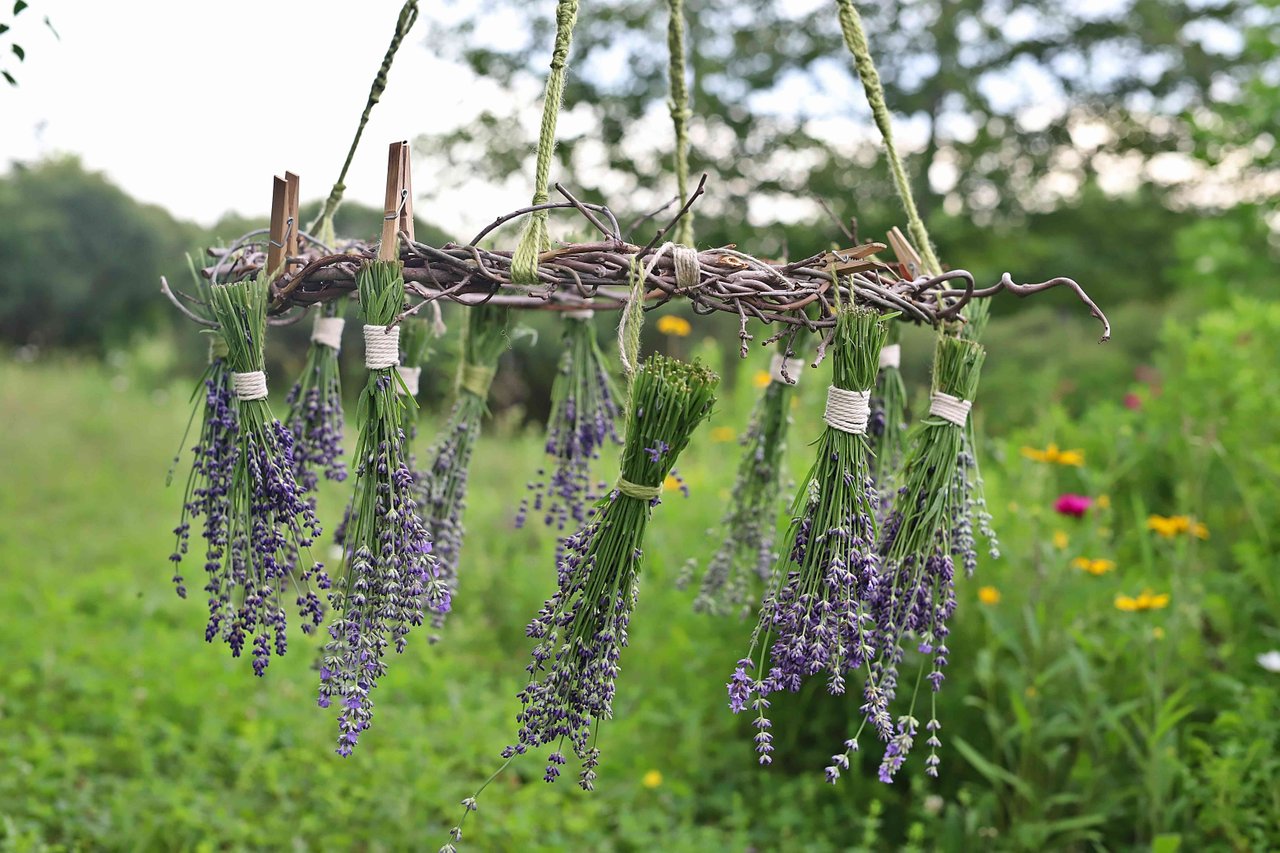 Today was a very relaxing day because the calming aroma of lavender surrounded us.
My husband harvested while I sat at a table making cute lavender posies while also starting the process of making lavender-infused oil.
Lavender is one of my favorite herbs/flowers to harvest and is best done in the early morning or late at night. The bees were dancing around my husband as he harvested the lavender. We felt a bit guilty to take it away from them but they've had plenty of time to feast on the lavender. There's so much abundance here, it is a bee paradise with plenty of blossoms for them to choose.
We use lavender quite frequently in our botanical skincare products, soaps, and also in culinary recipes. Here are some of our other lavender posts:
Almost as exciting as the lavender harvest is my new herb drying rack.
Last night I made a vintage/rustic style drying rack. It's been an idea that I've wanted to work on for quite some time. It is made up of grapevine and green yarn rope macrame, and I am quite pleased with how it turned out. I plan on making more and maybe even selling some at our local market.
Botanical Skincare Course
If you are interested in learning more about how to make your herbal products check out the Herbal Academy's new online Botanical Skincare Course. No matter where you are at in your herbal studies, the Herbal Academy has a training program for you! I've signed up for this course and hope to start next week when I am feeling better. Courses like this are quite inspiring and motivating and I always learn something new.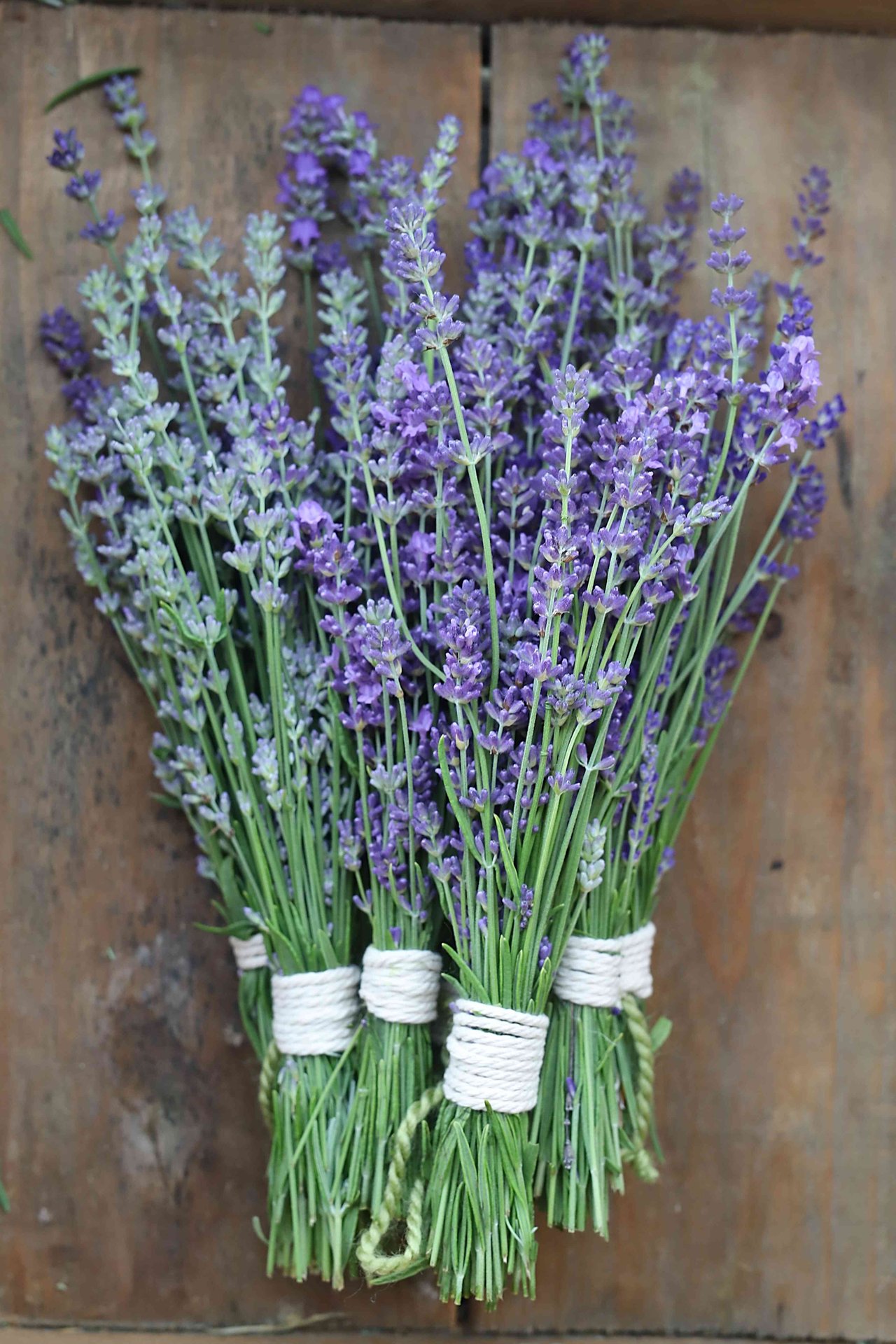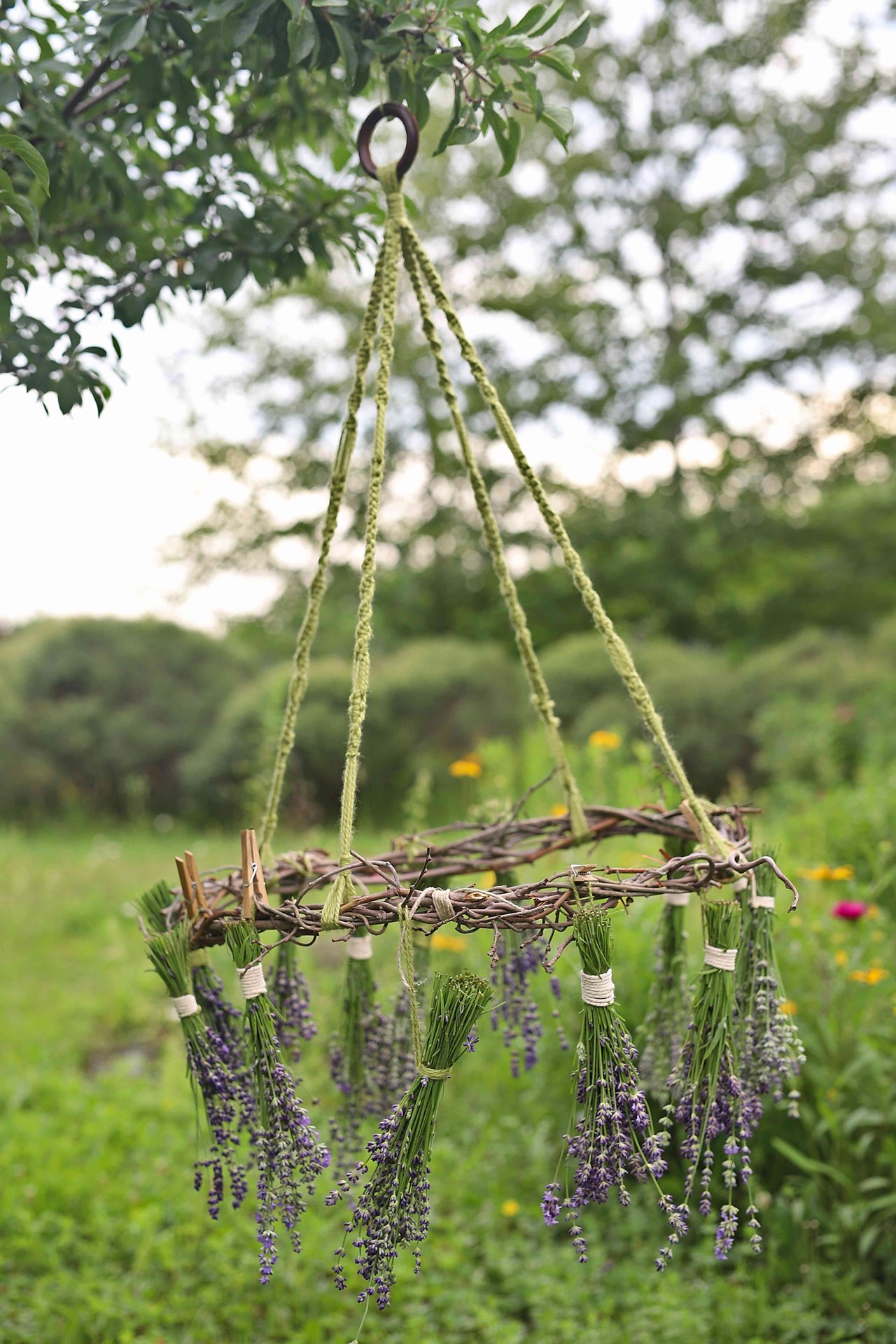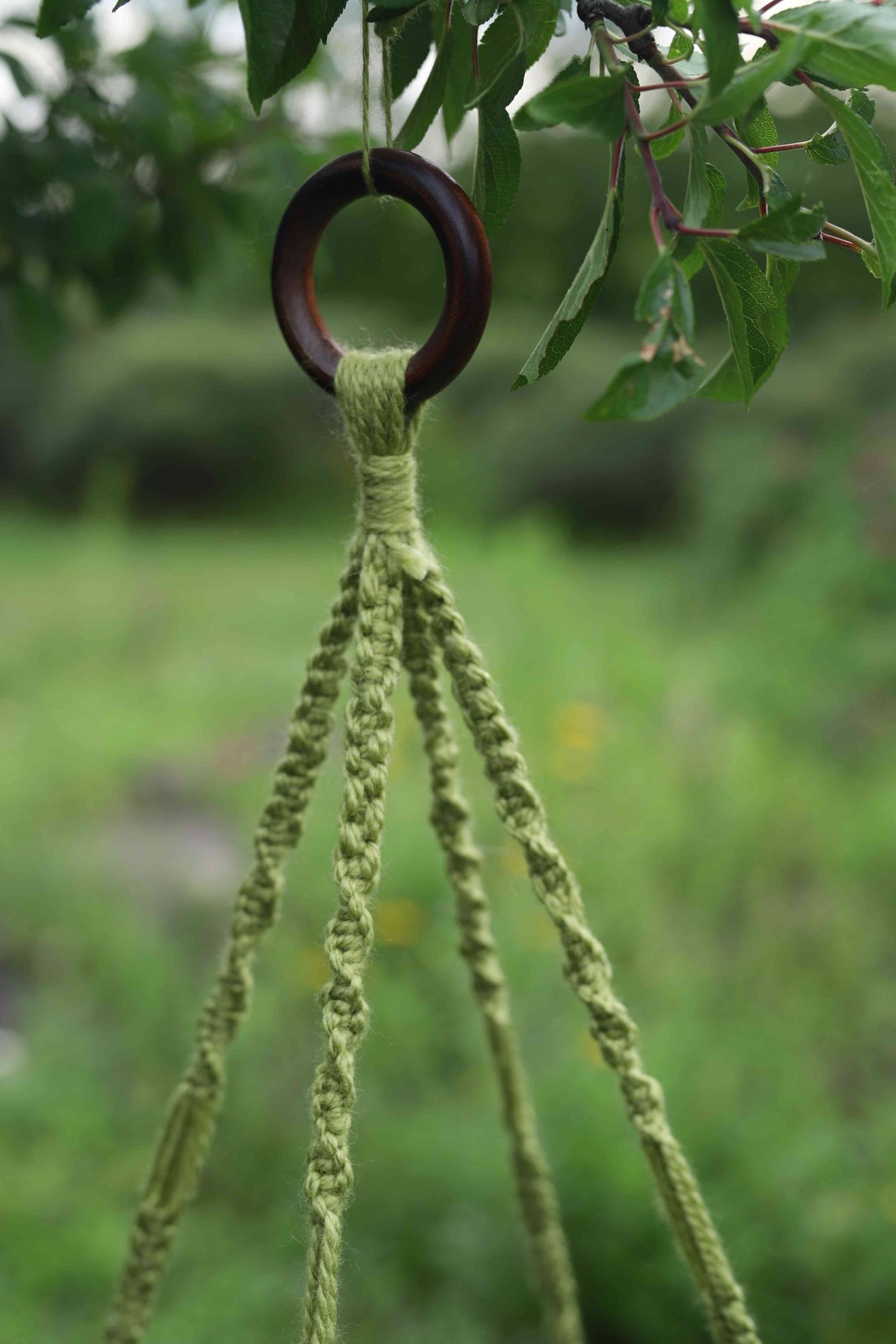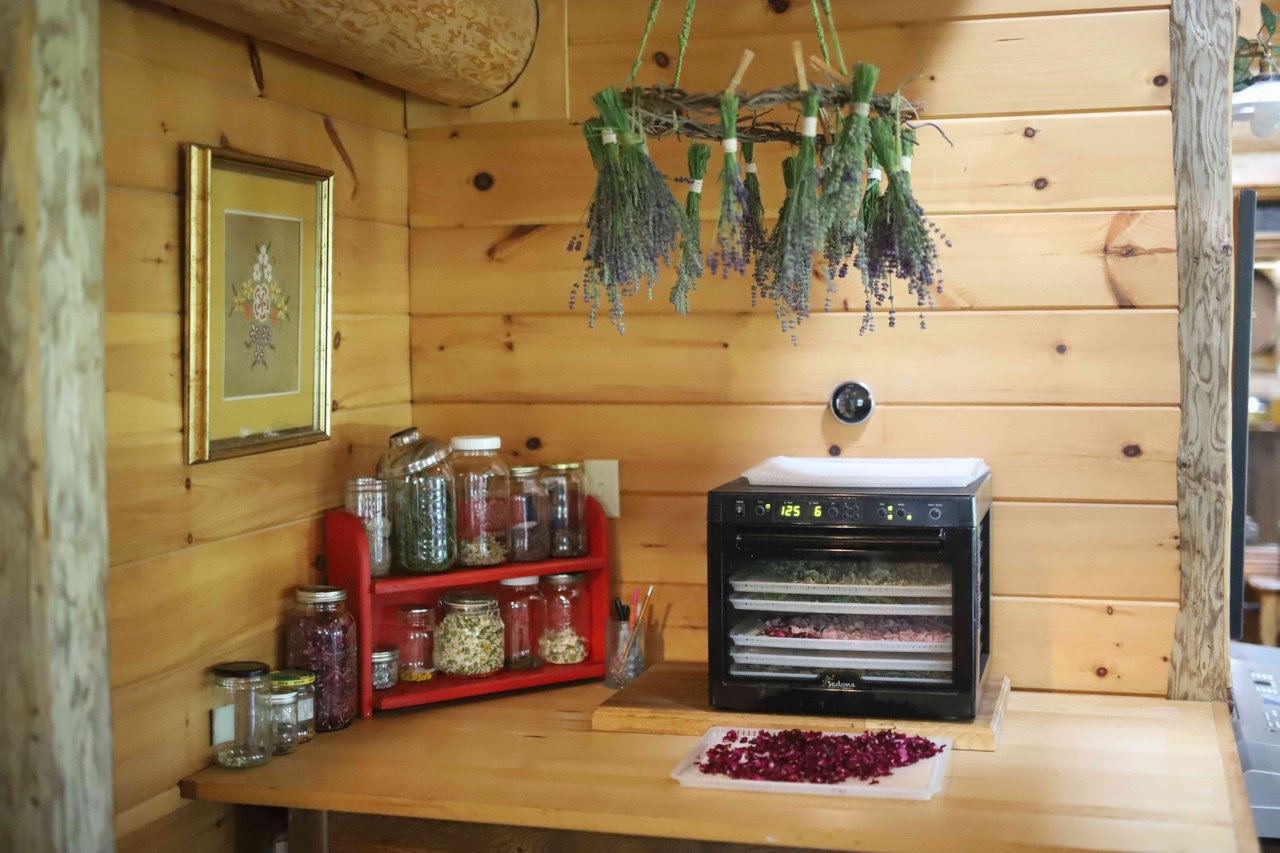 Lavender Dream Pillows & Sachets
Lavender really is quite loved on our homestead. We sell lavender dream pillows and sachets over at the Homesteader's Co-op. Our sachets are filled with dried lavender No fillers or other additives, just pure natural lavender.
Herb filled Sachets are an old fashioned way to naturally scent and freshen closed spaces. Tuck a lavender sachet into a drawer, closet, suitcase or vehicle and enjoy the calming aroma of lavender every time you open that space. For a peaceful sleep tuck a sachet underneath your pillow.
Benefits: Lavender is naturally calming. It can help to relieve stress, improve moods, and promote good sleep.
Sweet lavender dreams my friends!
---
You can also find walkerland around the web
Homesteaders Co-op Shop | walkerland.ca | Facebook | Pinterest