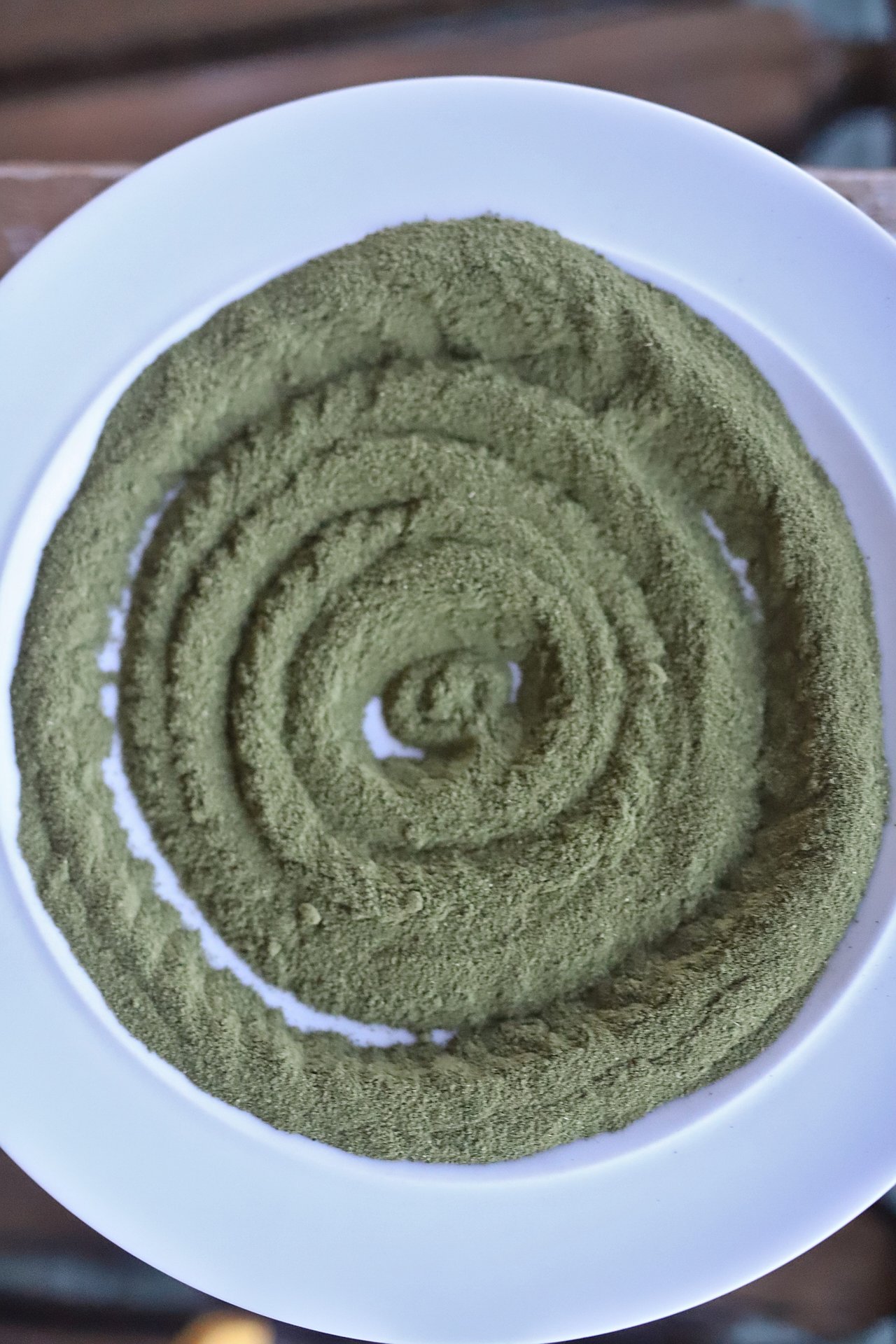 Years ago I used to frequent health food stores where I would often buy powdered greens to boost my nutritional intake.
I'd toss a few spoons of this powder into my smoothie and hit the road. I quite enjoyed the convenience of this powder, especially in the winter but it was very expensive. Now that I have my own garden I make my own homegrown version of it. It's easy!
When I look around the garden, there is always an abundance of greens. To make a green powder all you need is a combination of leafy greens, herbs and other nutritional food ingredients that can be dried and ground up into a powder.
We like to use wild greens such as dandelions and chickweed, cultivated leafy greens like chard and kale, and the leafy tops and stems of root vegetables such as carrots, turnips, and beets. We have all sorts of herbs and other edible and nutritious greens that go into the mix as well.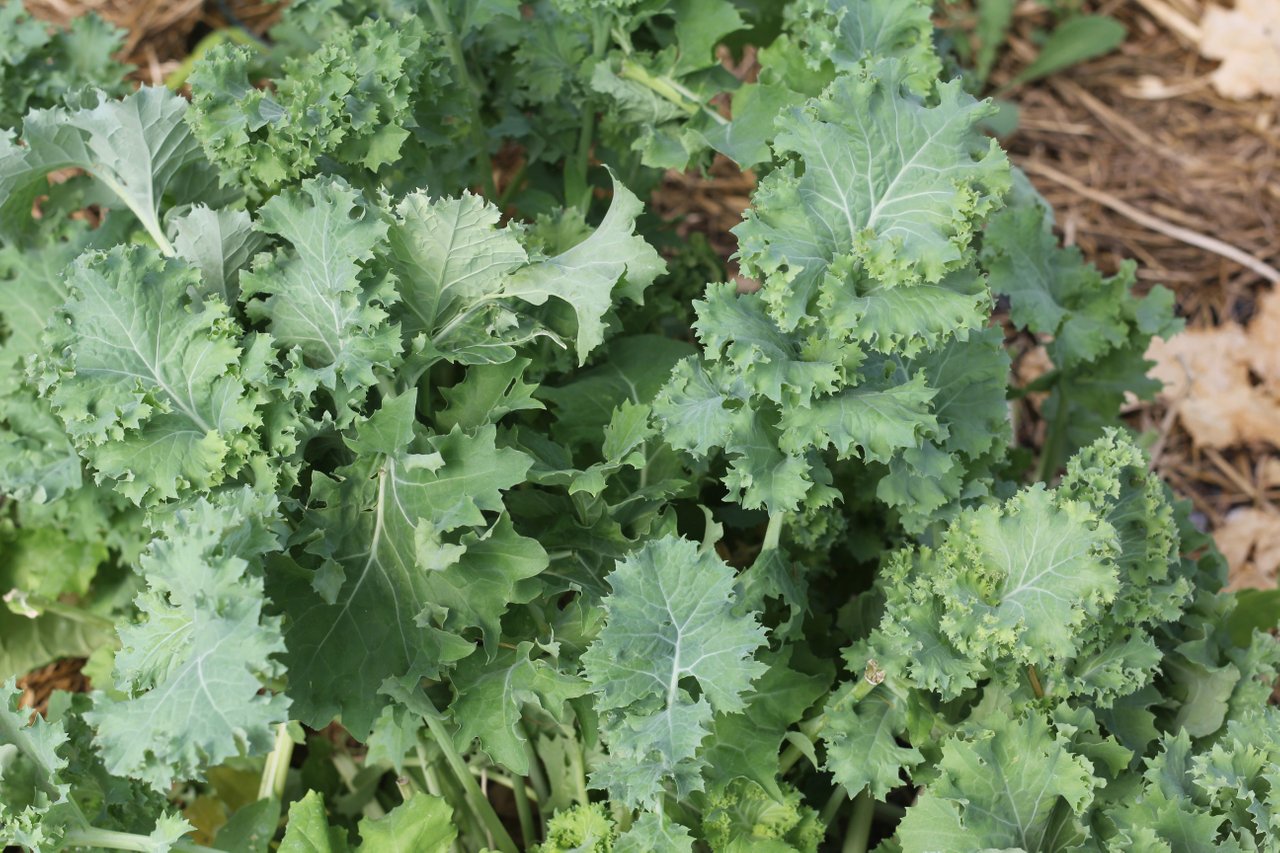 We can eat everything around us because our land is pure and natural - absolutely no chemicals allowed.
We love to preserve food in a variety of ways and raw nutrition through dehydration is one of my favorites.
We've come up with an easy way to pack loads of nutrition into jars by powdering some of the greens that we dehydrate. Once the jar is full we make sure to stir it up really well to combine all the nutrients and with just a bit of effort we've got a versatile, nutrient-dense green powder!
This powder keeps for a long time
Green powders are a great survival/emergency food
They are an easy way to sneak more nutrients into picky family members plates

How to use green powder
You can use the green powder in smoothies, soups, stews, pasta sauces or as a seasoning. You can also keep the individual ingredients in separate jars if you don't want to mix them all together. This can help you formulate a seasoning or powder that you enjoy the flavor of and be more creative with your recipes.
How to Dry Greens
If you have an electric or solar dehydrator this is your best option when drying greens in abundance. It saves a lot of time and ensures that thicker wetter leaves dry without getting moldy.
The general rule is to dehydrate at 115-125 C degrees depending on what you are drying.
Tip: When using a food dehydrator always get your dried material packed away because if you leave it sitting out for too long it can soak up some moisture from the air.
You might also be able to use an oven (if your oven has a low enough temperature). I have not tried this myself but if you want to know more I found this guide with instructions.
What's going into our green powder?
Our green powder is a work in progress and some of the greens we'll include in this year's jar include:
kale (leaf and stem)
carrot tops
swiss chard (leaf and stem)
tarragon
dandelion leaf
chick weed
basil
thyme
oregano
celery leaves
Of course, this is likely to change so I have a note taped to the jar where we can record the ingredients as we add them.
---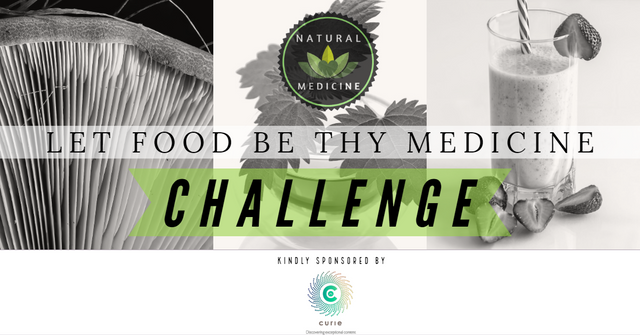 Food As Medicine
This post is in response to the Natural Medicine challenge: Exploring the Healing Power of Food: Win Over 40 Steem in Prizes! You've got until July 27th to ENTER!