I've started building a catalog that details all of the wild plants that grow around us, and their various medicinal, nutritional, and other uses.
We are trully blessed because our home is surrounded by a large meadow, which is surrounded by dense forests. I could spend my life studying the plants that surround us and never get to know everything about them all.
Some plants we know well and have been connected with them for years, Others, we simply haven't had time to get to know yet.
The Boreal Herbal, Wild Food and Medicine Plants of the North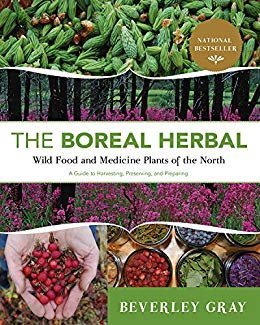 Of course, learning about hundreds of plants requires resources. We don't rely solely on the internet because often this information just repeats over and over the same details. When you really want to dig deep into plants, often this requires a combination of books, web, traditional personal familial knowledge, and other resources.
If I had to give up all my books and only keep one it would be The Boreal Herbal, Wild Food and Medicine Plants of the North- by Beverly Gray. It is the most useful book I've ever owned.
We don't live in the Boreal forest anymore but most (if not all) of the wild plants in this book can be found on our land in the Maritimes. Actually, a lot of these wild plants have traveled across continents so many can be found in temperate climates globally. The book has three main sections broken down by herbs, berries, and trees.
In addition to the well written botanical descriptions, photographs, food uses, medicinal uses, preparations, and cautions, this book teaches how to prepare tinctures, salves, infusions and offers a wild range of recipes. She also covers the spiritual and sacred side of plant healing and sustainable harvesting.
The book is huge, 440 pages. The reference charts are amazing. I flip to them all of the time. You can look up each herb and its specific uses at a glance. This is incredibly useful when you are building a medicinal blend or need to know quickly how to treat an eye infection or deal with a fever and don't know which plant to choose.
When you take the time to appreciate the wild, everything changes. It is far more satisfying to discover a wild grain than it is to toil in a field and cultivate your own. It is far more exciting to discover a remedy for whatever ails you than it is to buy a bottle from the store. There is so much resilient natural abundence surrounding us when we learn to see it.
---
Here are a few Wild Plants that I've been Studying Today
---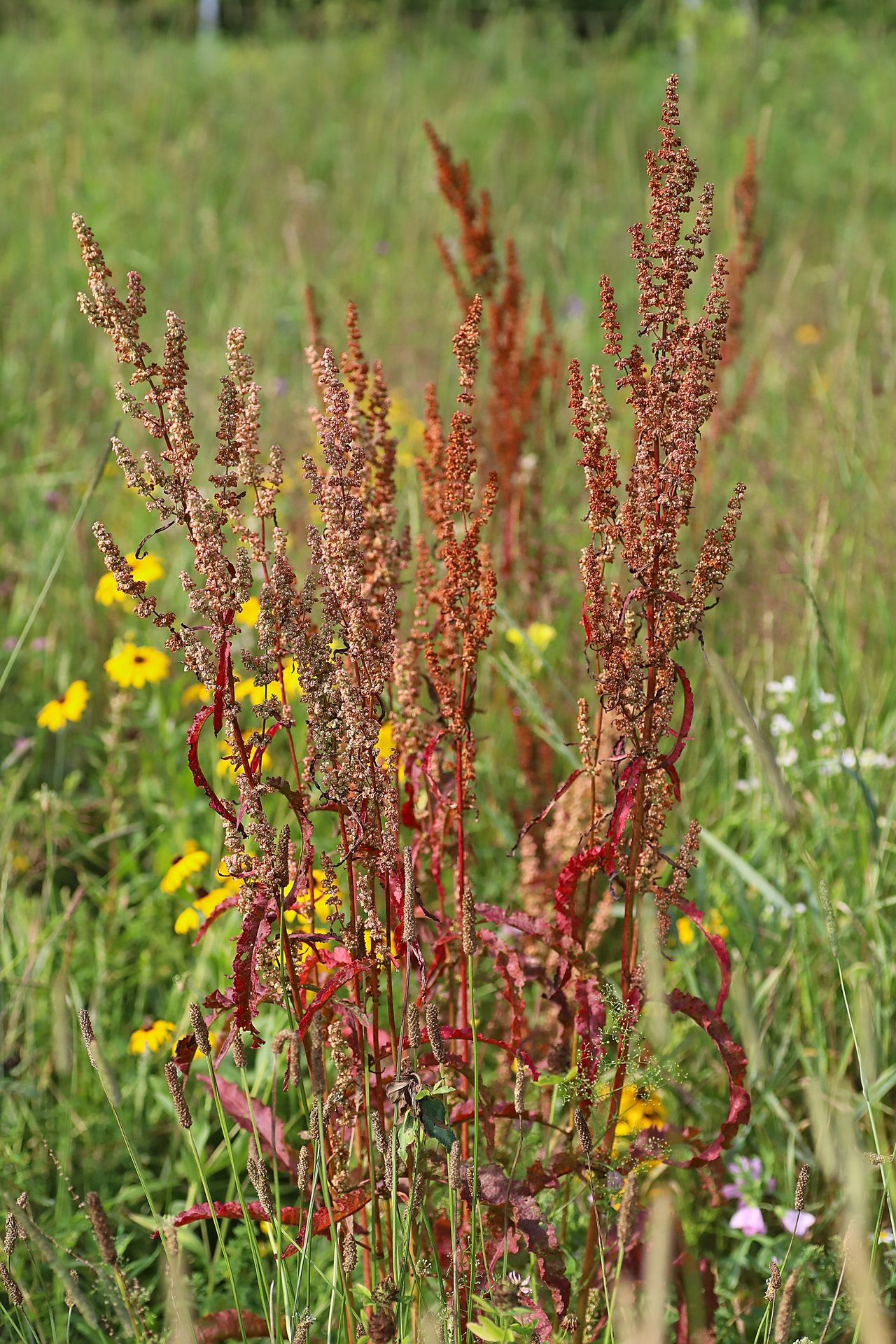 Curled dock (Rumex crispus L)
The leaves are edible, best in the spring when tender and less bitter. The red seeds can be harvested and used as a grain. The roots are medicinal and often used as a digestive bitter to support the liver & digestive tract.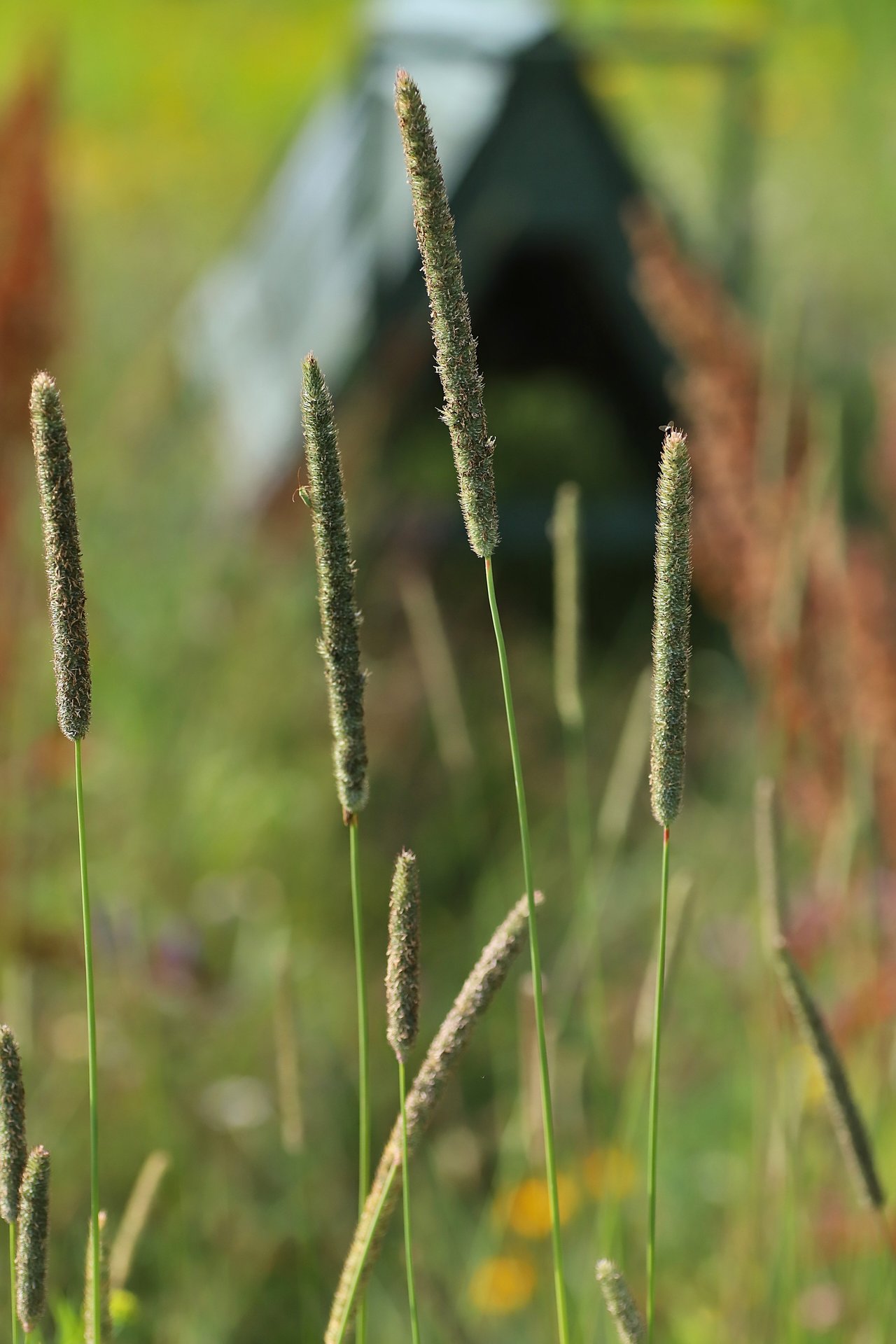 Timothy grass (Phleum pratense L.)
Nutritious forage for many animals and can yield up to 15 tonnes of plant material per hectare, Cutting and drying timothy grass would be a great way to create our own garden mulch.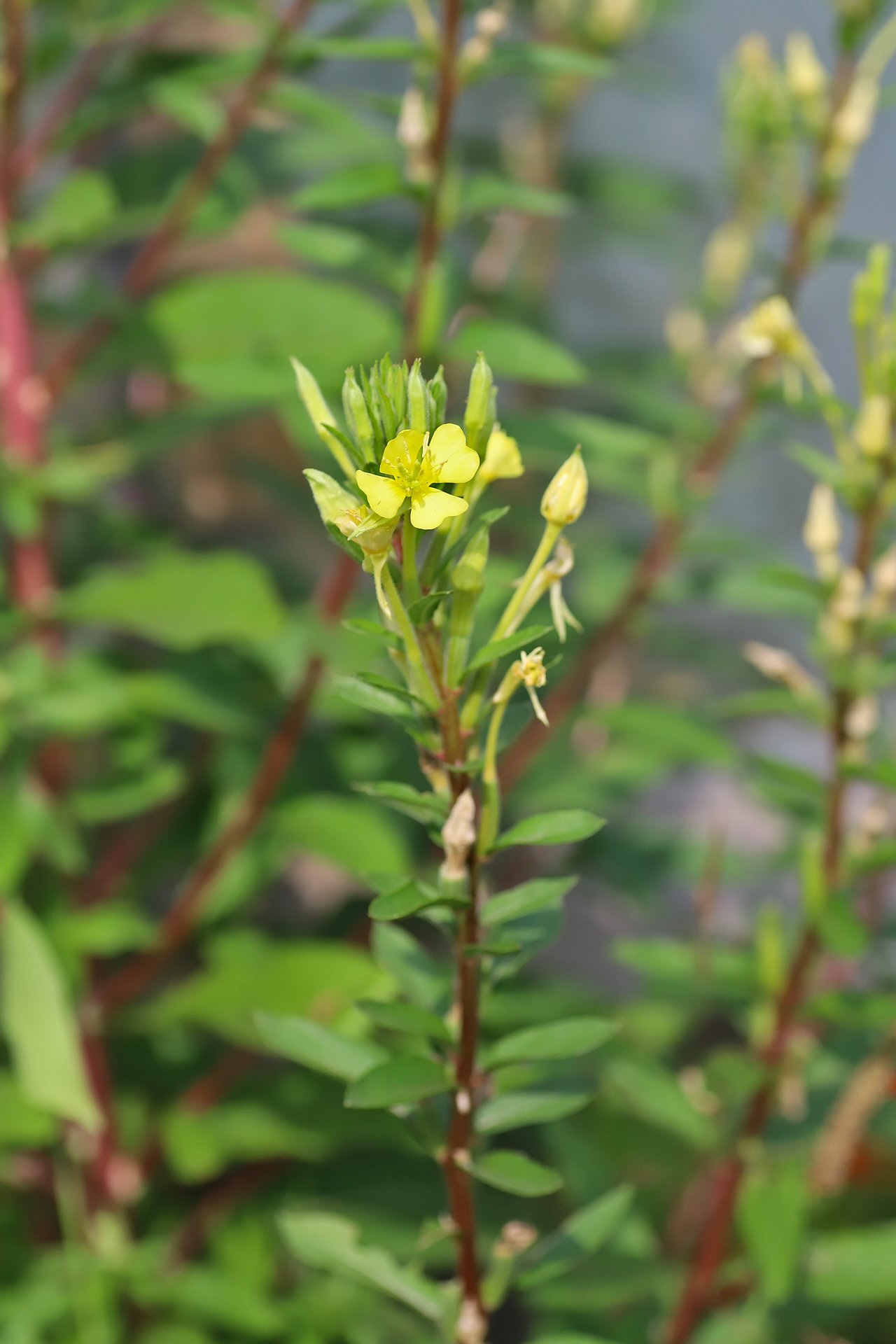 Common evening primrose (Oenothera biennis L.)
Both edible and medicinal. The seeds, stem, leaves, and root are edible. The leaves can be used as a spinach substitute best when young in the springtime. Medicinally, it is used as a slave to soothe bruises and other skin conditions. Internally it can be used as a tincture.
The seeds were used by the Lakota people as incense.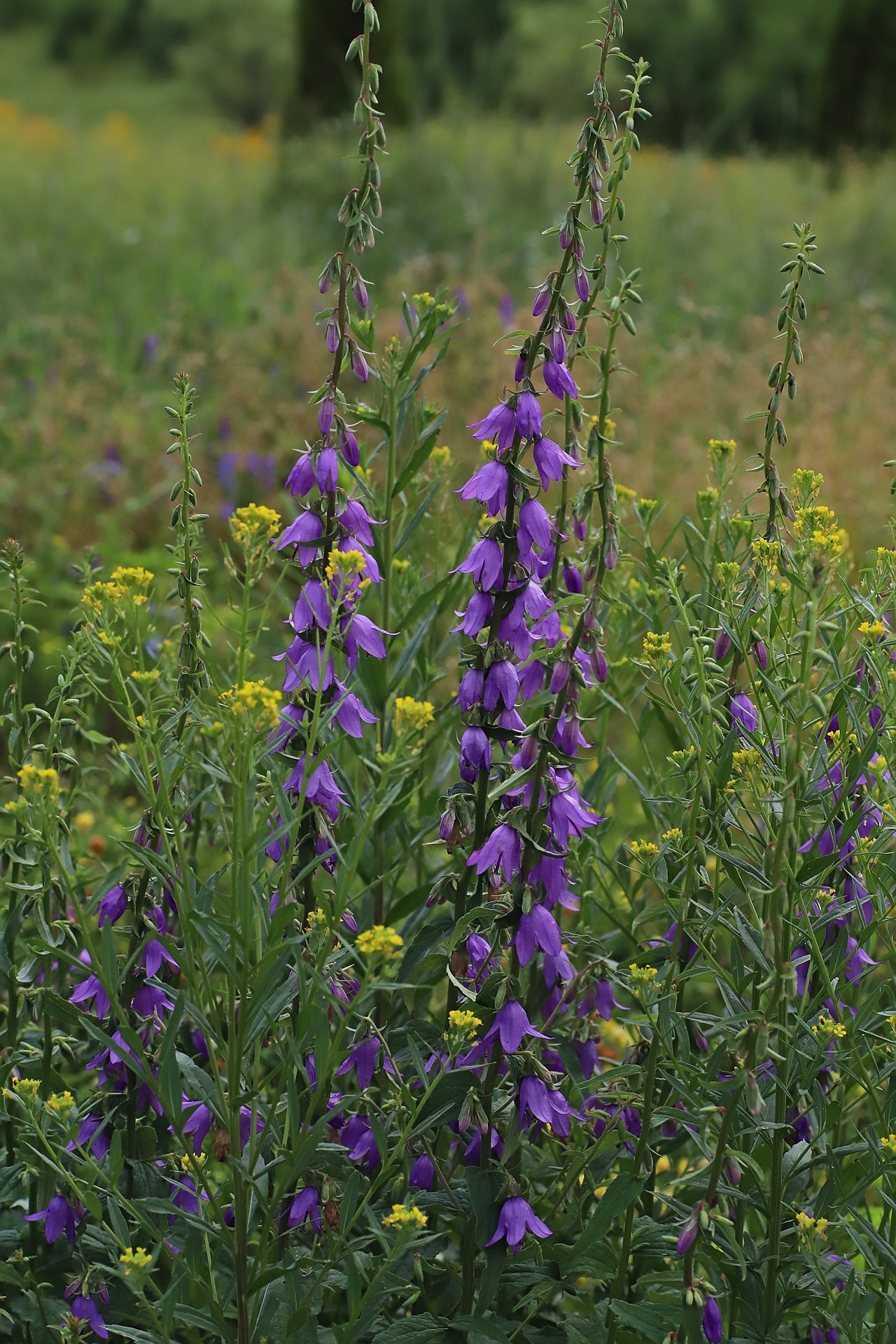 European Bellflower (creeping bellflower) Campanula rapunculoides L.
Ancient kitchen garden vegetable, the leaves, shoots, and roots are edible. I've written about the
European Bellflowerin another post.
---
Do you have a beloved natural medicine book? Share A Natural Medicine Book to Win over 40 Steem! [SPONSORED BY CURIE] Learn more here!
You can also find walkerland around the web
Homesteaders Co-op Shop |
walkerland.ca |
Facebook |
Pinterest