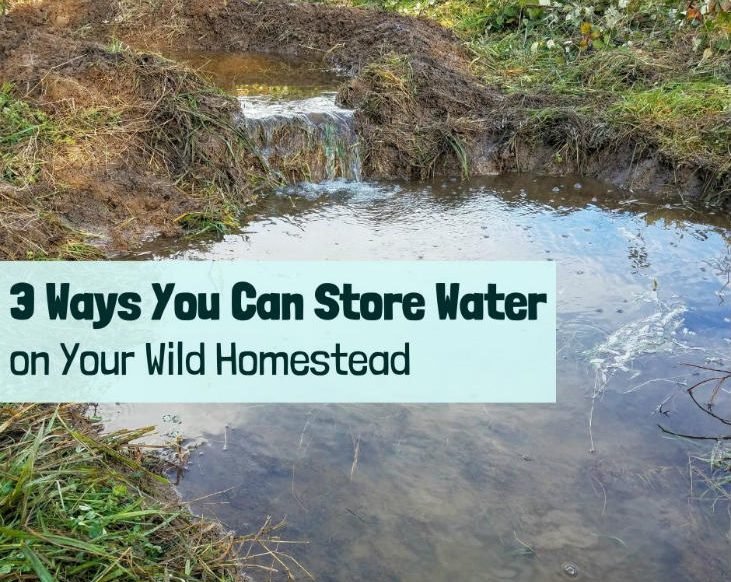 I love storing water in ponds—having surface water on a wild homestead brings a bit of magic and beauty to the land. But the reason these features are great for water storage is not actually the water you see.
This week's blog post – 3 Ways You Can Store Water on Your Wild Homestead – provides an overview of 3 different ways to store water. But it turns out that all 3 are actually just variations on the same theme.
That theme is that soil is a great place to store water on your wild homestead. If you follow this basic theme then you will see your land improve and become more abundant overtime.
Who knows… you might even create some new springs!
Why Soil is Where You Want to Store Your Water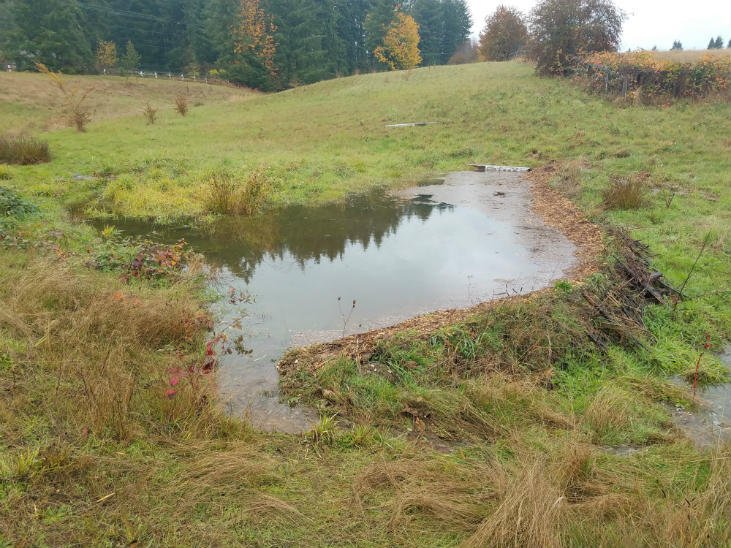 Surface water features such as ponds get all the attention but really they don't hold that much water. At least not compared to the amount of water the soil can hold.
The blog post introduces you to swales, mulch pits, and permeable ponds. Each of these 3 features work in the same way. The water you see on the surface in each of these features is not what's important—it's the water they add to the soil that matters.
These features capture water and slow or stop its flow over the surface. This gives the water time to soak into the ground.
The result is your land will become much more abundant due to the increase in water in the soil. This water will also stick around for far longer than surface water will.
First, water moves much slower through the ground than it does on the surface.
Second, groundwater is protected from evaporating.
Third, the sheer volume of water that soil can hold will almost always be more than any pond or other water feature you can build on your wild homestead.
This last point is the most important and it's why you can store water even if you don't have streams or ponds on your wild homestead.
A simple way to increase how much water your soil can hold is to increase the amount of organic material it has in it. One great way to do this is to add mulch to your soil. Another is to plant perennial plants. Also, don't remove the leaves that fall on the soil in the fall.
Overtime these simple methods (check out the blog post for more methods) will increase the amount of organic material in your soil which will great increase how much water your soil holds.
While you may not be able to see this water, you will see the results in an increase in abundance on your wild homestead. Plus, you will have to water less and less.
This is what I mean when I say everyone can store water. The key is not to focus on the surface water but instead to focus on the groundwater that is stored in the soil.
Surface features like ponds and swales are there first to get water in the ground. This is why I don't line my ponds with impermeable material. I want the water to soak in overtime.
How Do You Store Water on Your Wild Homestead?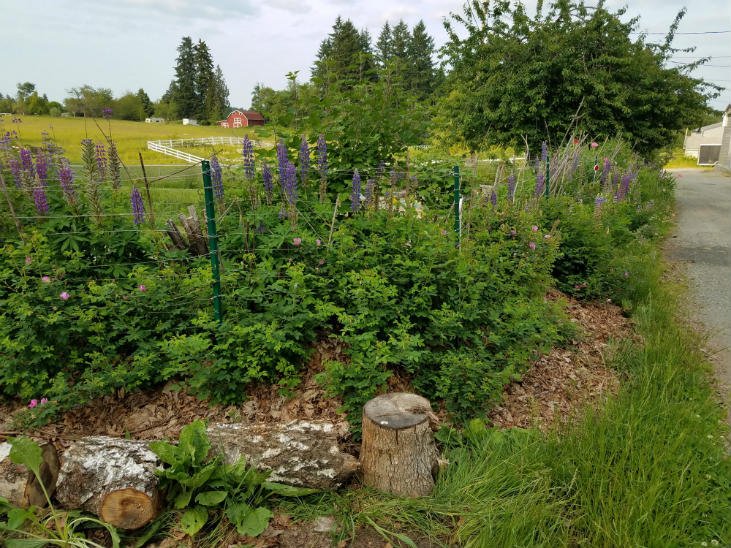 Hugelkultur beds like the one in the picture are another great way to add large amounts of organic material to the soil.
While ponds, streams, and other surface water features get a lot of attention it's all the little things you do to build up your soil that will truly hold the most water in the long run.
So what do you do to hold water on you wild homestead? I would love to hear from you!
Please leave a comment below sharing what you do to store more water and also make sure to check out the blog post to learn more about why soil is a great place to store water and features like swales that can help get surface water into the ground.
Thank you!
---

Follow me for more posts all about working with nature to grow your own food and build a natural life: @wildhomesteading
And check out my blog - www.wildhomesteading.com for weekly in-depth posts on how to work with nature, grow your own food, and build a wild homestead. When you work with nature, nature works with you.