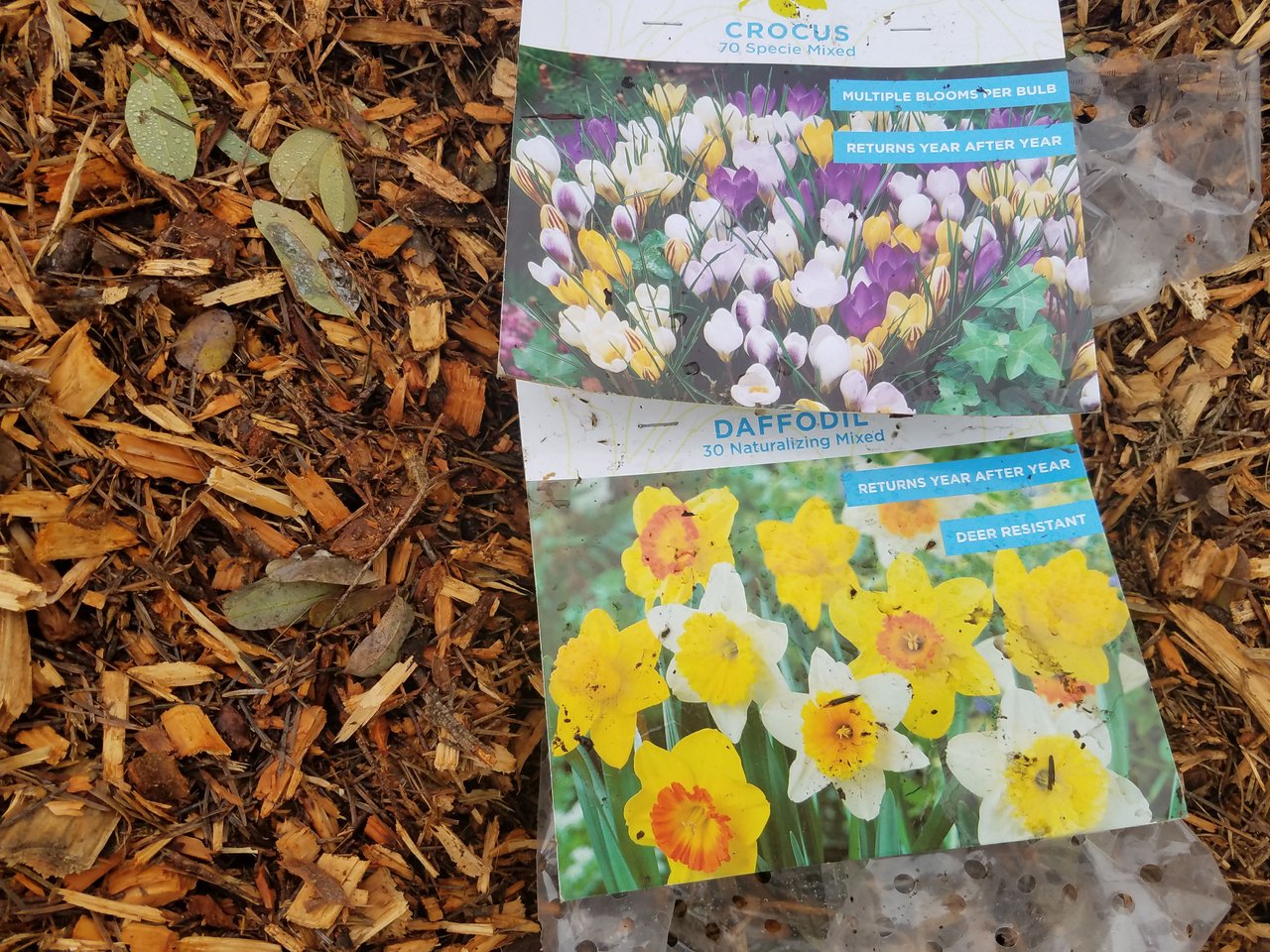 Sometimes you just have to plant for simple beauty and enjoyment. Just a short and quick wild tip today but something that is important to remember.
I was out earlier today planting daffodil and spring crocus bulbs around my wild homestead. While I often try to plant plants that provide multiple benefits sometimes I just plant things because they're beautiful and they bring some joy to my and my family's life.
Daffodils and crocus flowers do this for me. The winters can be wet and dreary here but by planting these bulbs along with others like snowdrops I can make sure there is a splash of color early on before most flowers get going.
Every year in the fall I buy 1 or 2 packs of daffodil bulbs and spread them around my place. So now every year in late winter and early spring I get more and more flowers.
This really helps brighten the dark and dreary days in late winter. Seeing the bright flowers can really help brighten my days and just make me feel better.
Plus, early flowers can be beneficial for pollinators and daffodils can help keep ground living critters like moles out of certain areas. But really to be honest I plant these bulbs just for the beauty and joy they bring me and my family.
Do you have a flower or other plant you grow just for the sake of beauty and enjoyment? Please share in the comments!
---

Follow me for more posts all about working with nature to grow your own food and build a natural life: @wildhomesteading
And check out my blog - www.wildhomesteading.com for weekly in-depth posts on how to work with nature, grow your own food, and build a wild homestead. When you work with nature, nature works with you.