Hello fellow Steemians!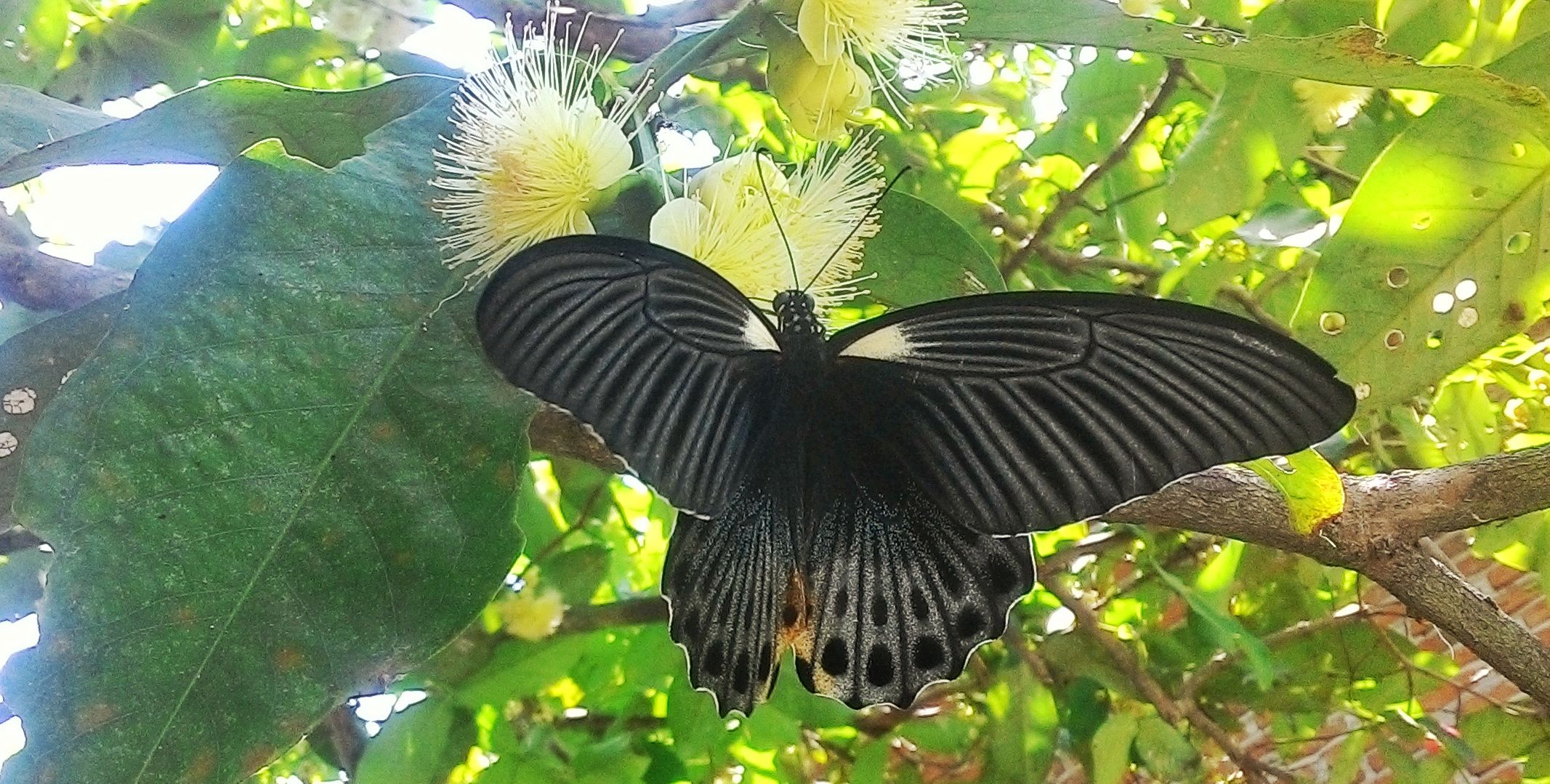 I found in cashew trees as she flew over pink blooms and ate pollen.
"Papilio memnon" is a kind of butterfly from the Papilionidae tribe. It is widespread in southern Asia, from the Indian subcontinent, Southeast Asia, to southern Japan. females have more color variations and forms of "polymorphism".
His name is obtained because the male butterfly wings are dominated by a blackish color, reminiscent of the priest's cloak. In England he is known as Great Mormon.
Large butterfly, with wingspan reaching 115-135 mm. Color patterns vary greatly, many forms of color patterns in male animals, and have more shapes in females.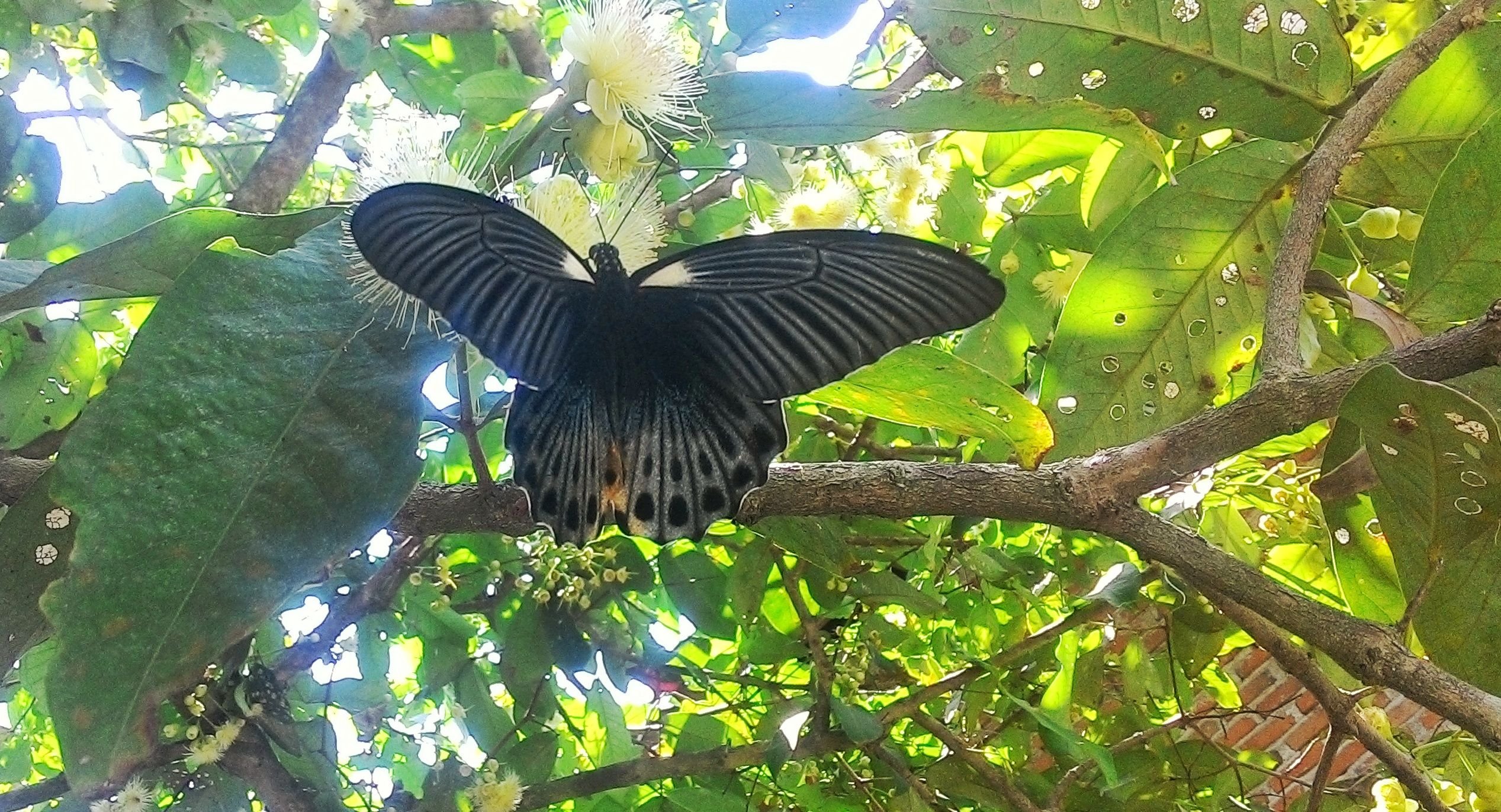 Many of them are mimicry of an uncomfortable butterfly type. The diversity of these species is widely studied to understand the underlying genetic character.
Male butterfly wings are dark blue to black. Sometimes there is a red dot near the base of the front wing. The upper side of the female front wing is sepia colored, with a grayish white line and a red color near the base.
The upper side of the rear wing is black-blue, with 6-9 white patches.
Some other forms have a 'tail', an extension of the rear end of the rear wing, called the "swallow tail".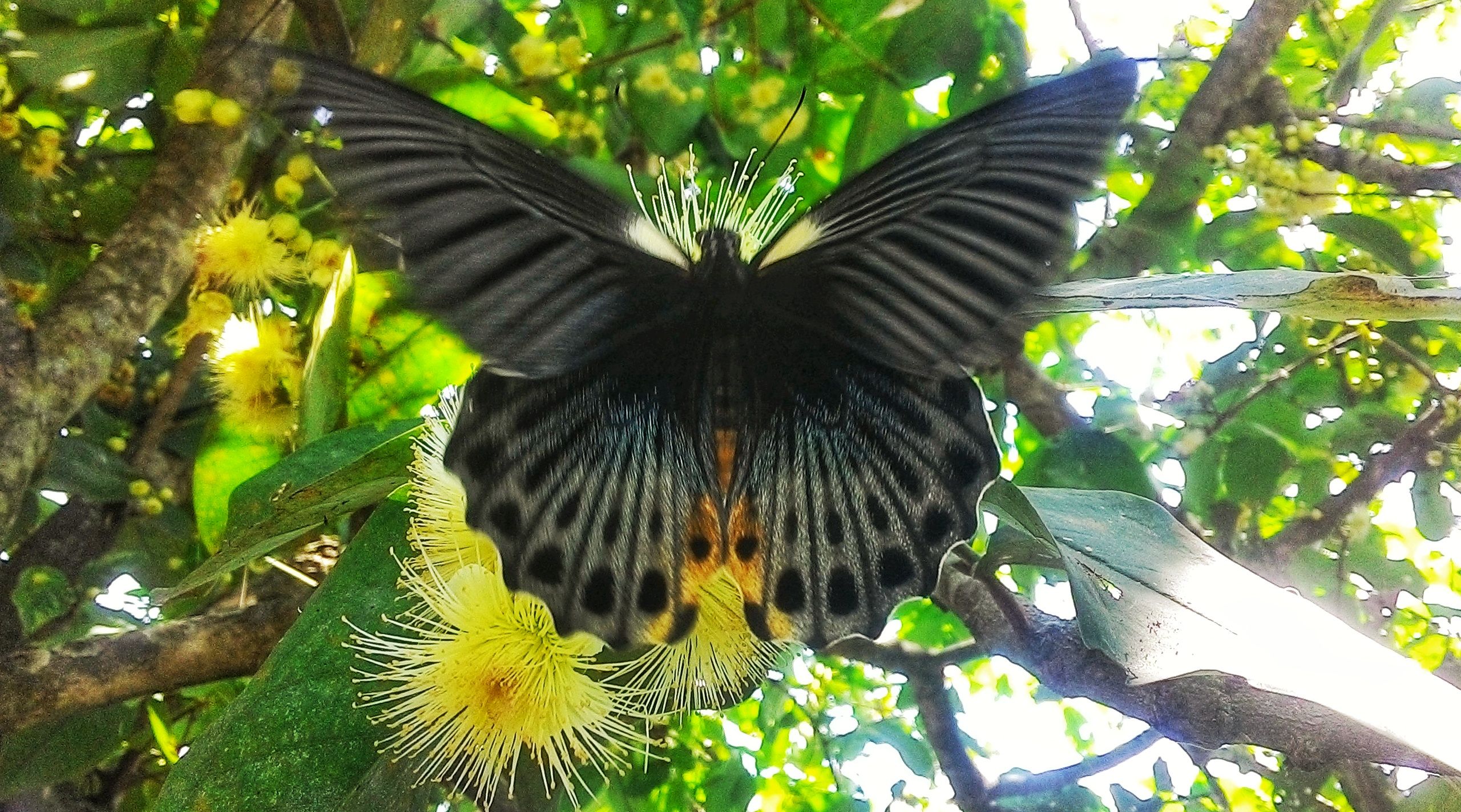 I found this butterfly in Aceh Besar, Aceh. Its location is in the village of "Angan" Darussalam, Aceh Besar district.
---
---
I took this photo by using a smartphone camera asus zenfone 5
---
Have an awesome day!

STEEM ON!