Garter snake video - snake wrangling by moi

Centipede video - @thingone ain't afraid of no centipede.

We have spent the last two weekends camping in the Uinta national forest up Little Diamond Fork Canyon. We are planning on camping every weekend in September. It is so nice to spend the days together as a family, splashing around in the creek and exploring the meadows and forests.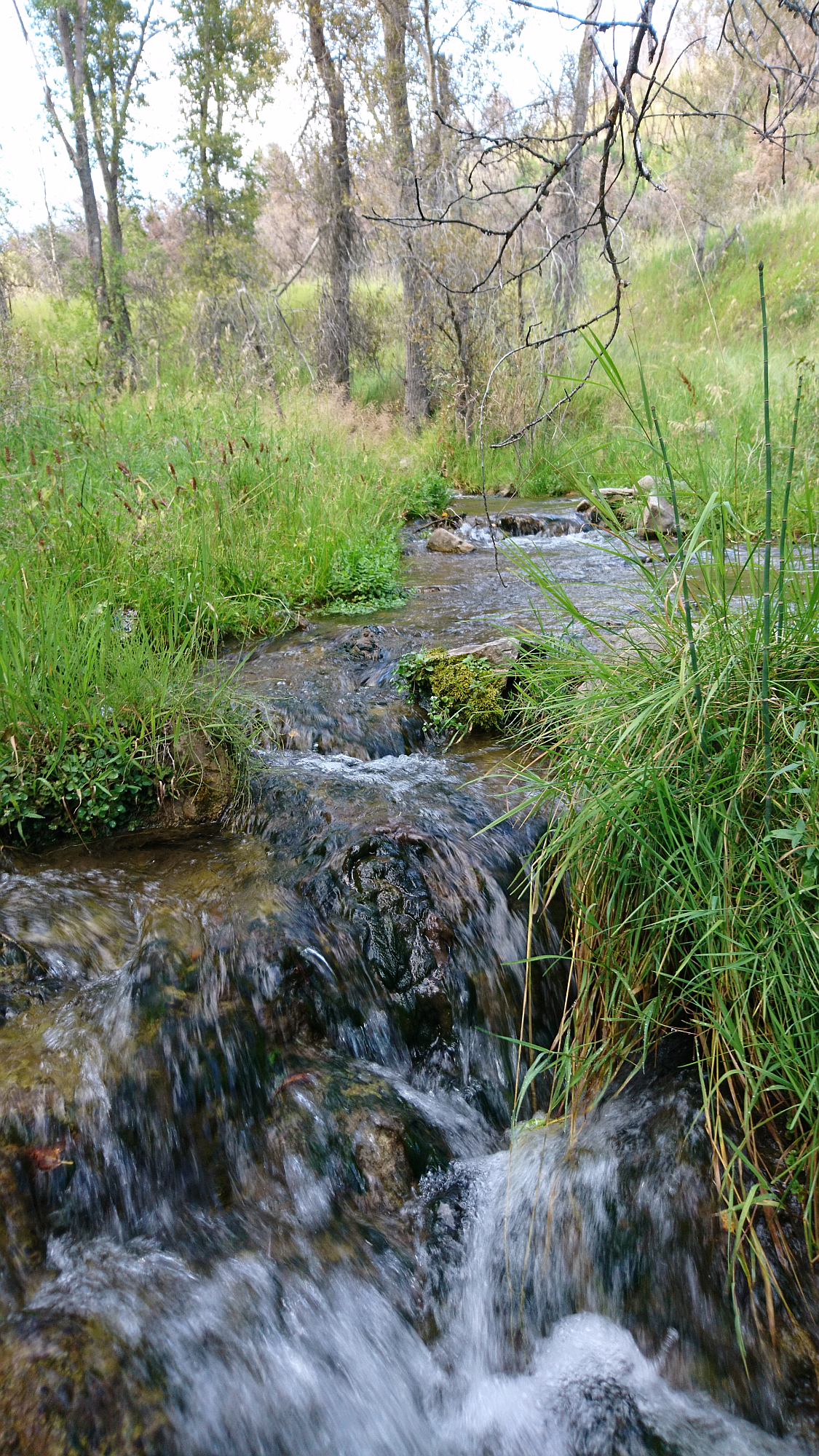 Little Diamond Fork is a small creek, perfect for kid safe wading and exploring
Herds of cows are grazed in the national forest here during the summer months. In between when we first found this spot and our last two visits, cows had absolutely trampled the shore of the creek into a muddy mess. There is very little I enjoy doing more than moving rocks and digging around in creeks, so I made a nice stone shoreline for us with a bridge :)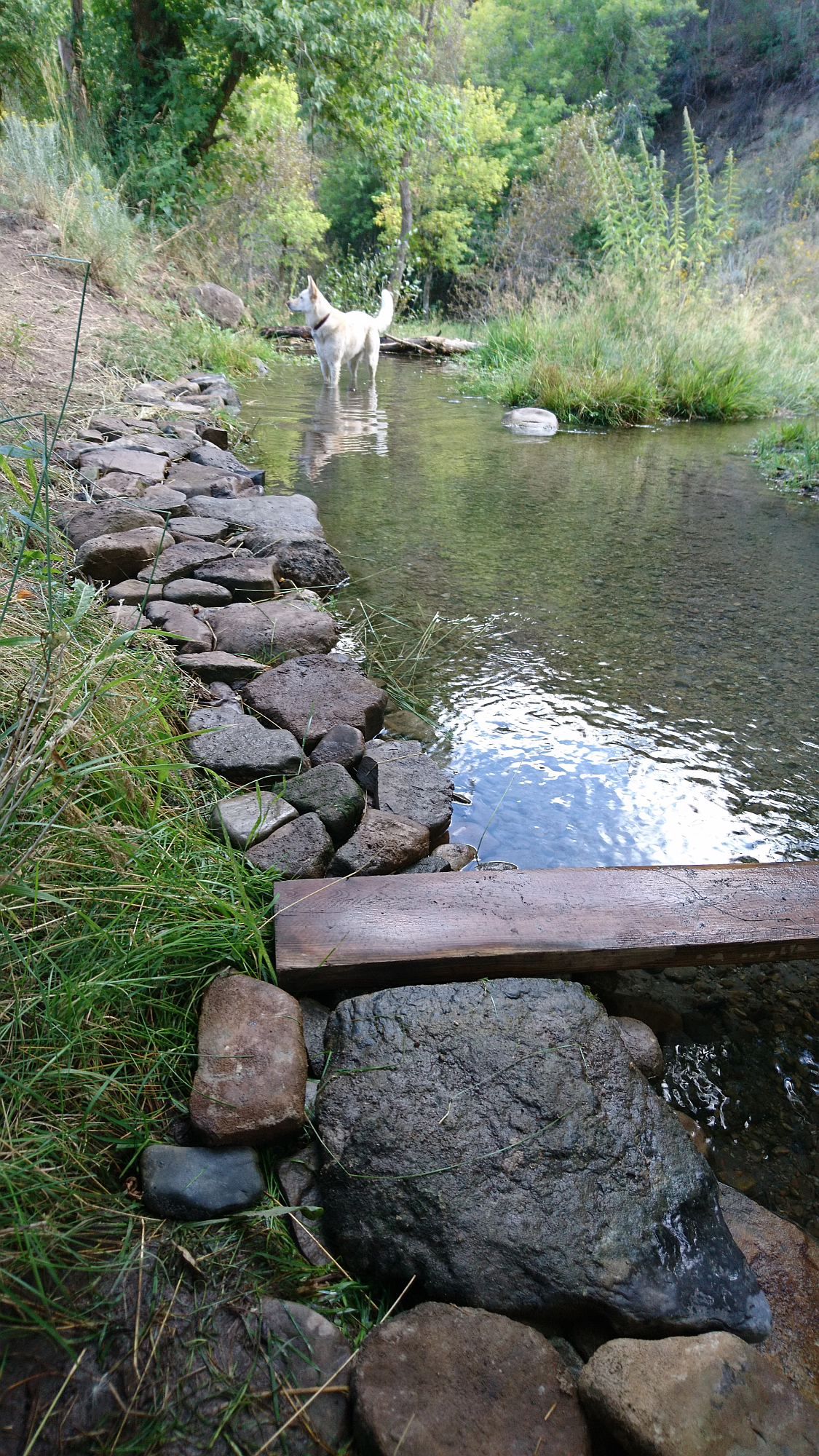 @yeti-the-dog approves
Of course we suspended our largest hammock over the creek. Have you ever drifted with the movements of the trees while suspended in a hammock, listening to a stream burble below you? It is good for the soul.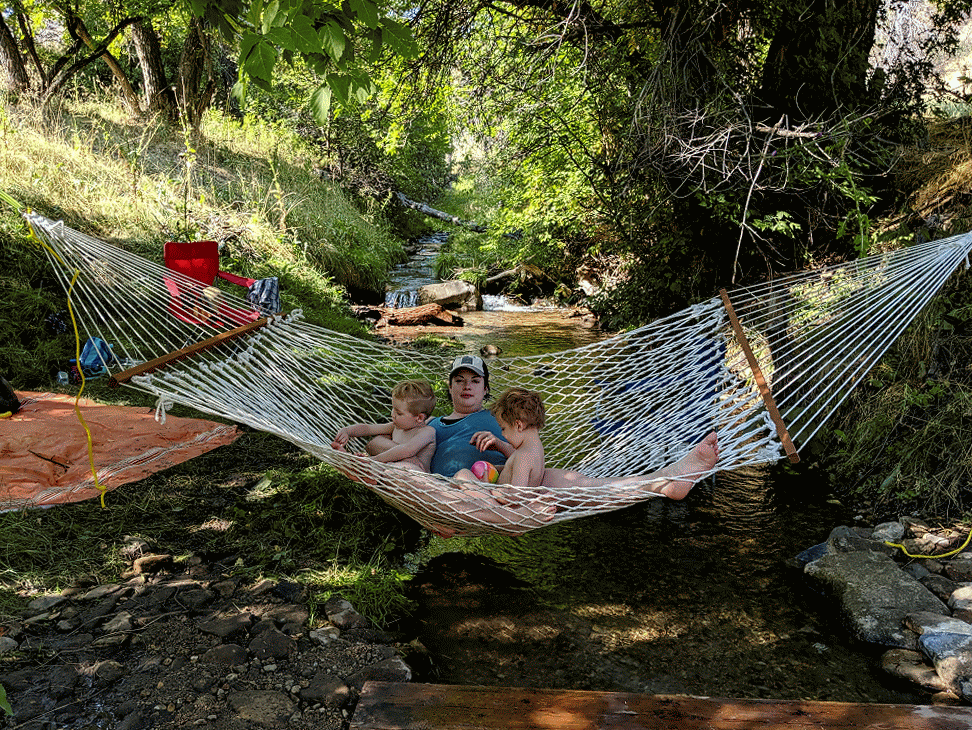 We had scattered thunderstorms, intense downpours and hail Sunday morning, which actually was a lot of fun. We have a big tent that I had secured well with guy lines to surrounding trees, so we had a cozy place to retreat to.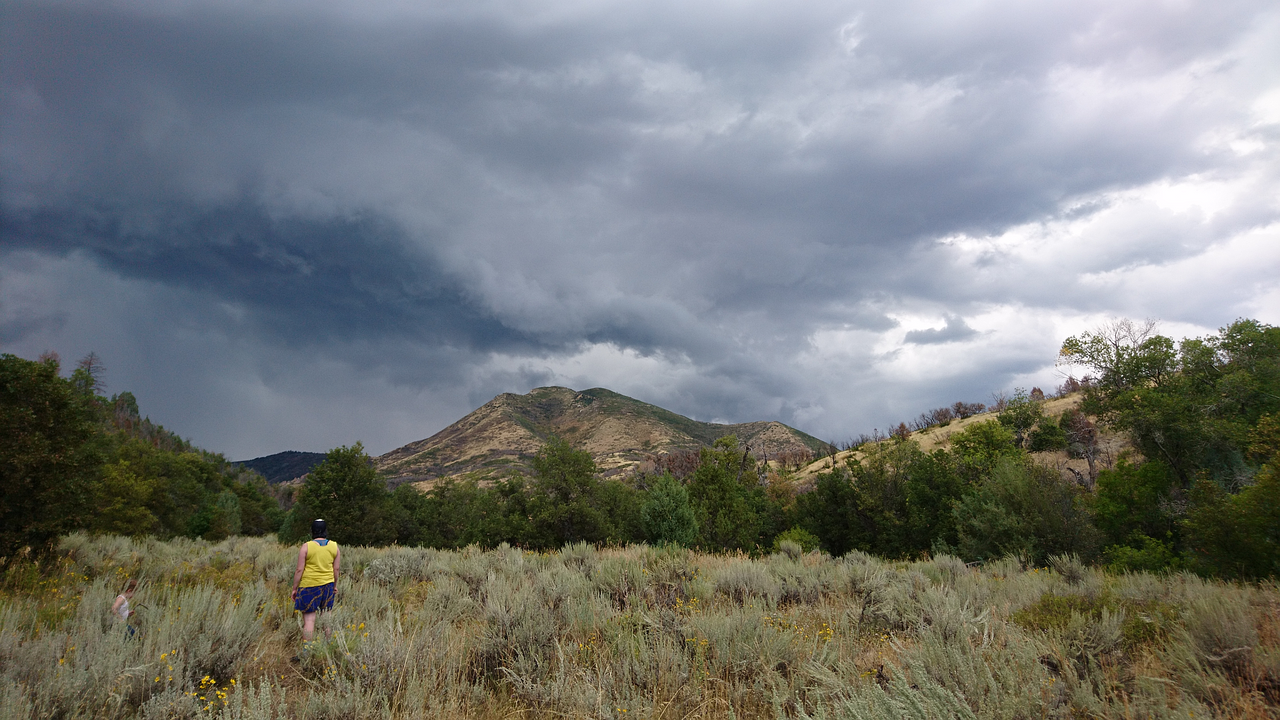 Watching the next thunderhead roll in
The cool wet day made for great forest exploring once the rain stopped.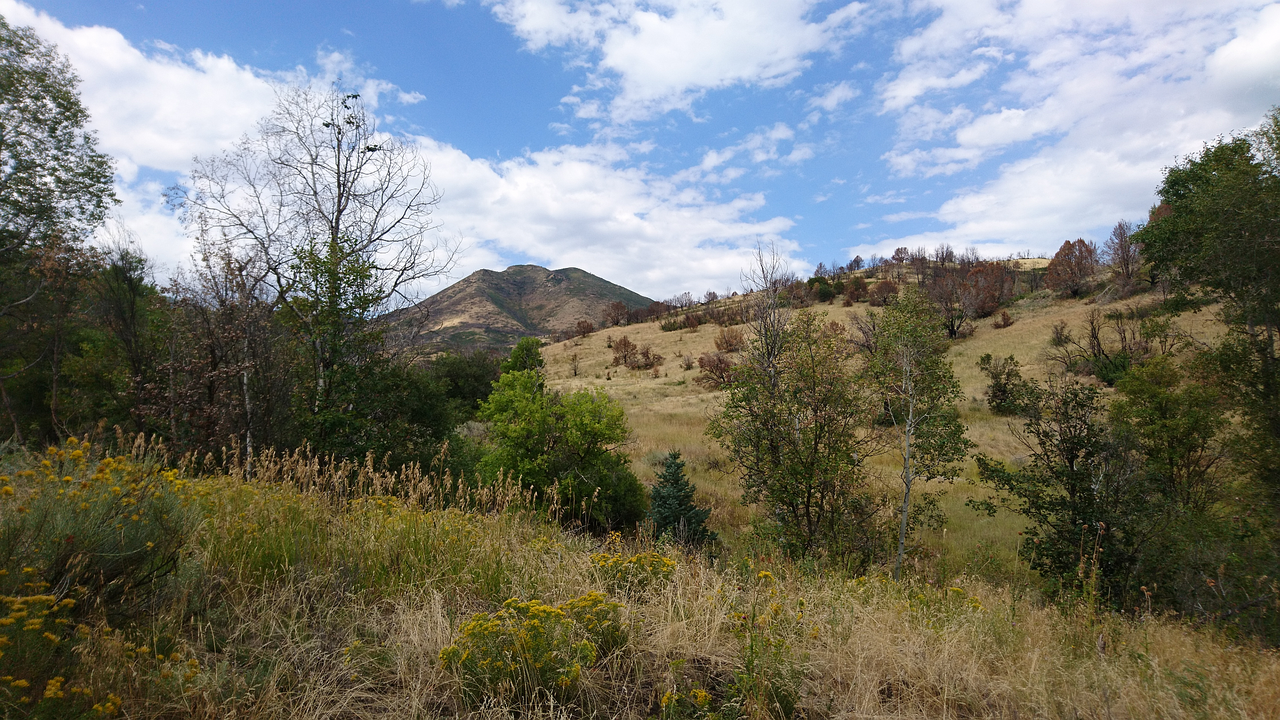 Sagebrush and wildflower meadows above the creek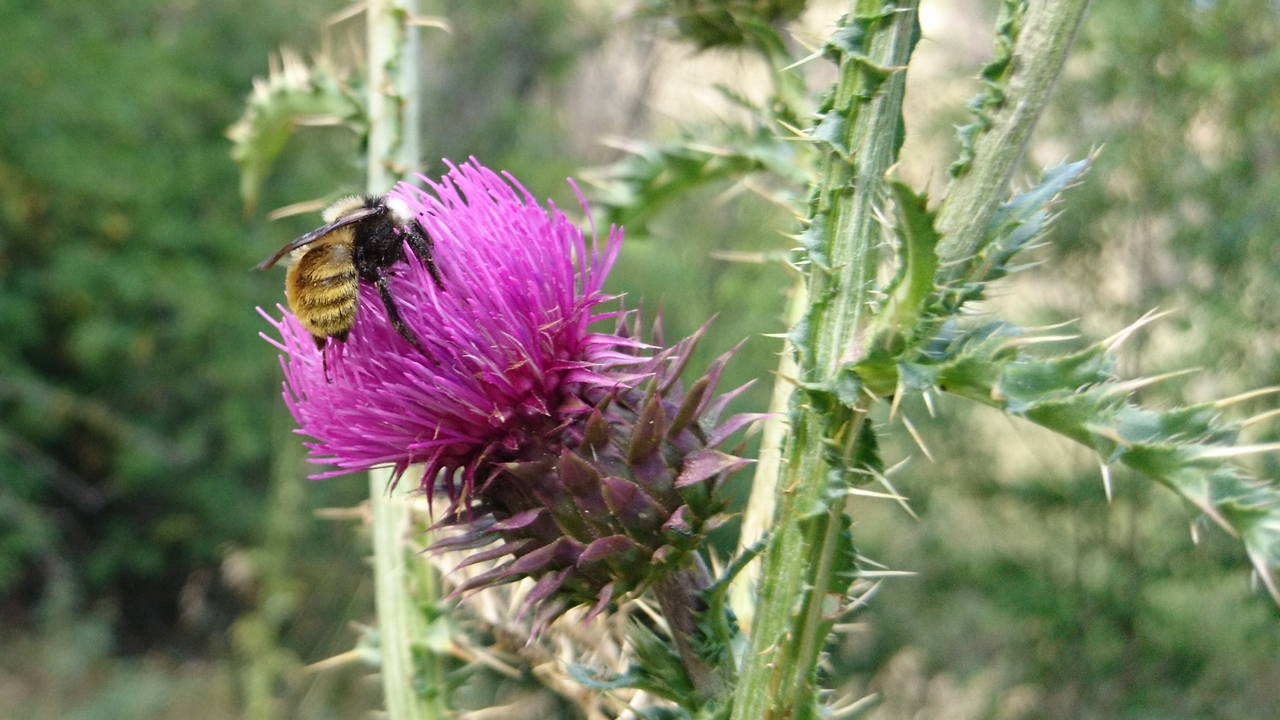 Bumble bee on a thistle flower
We explored farther downstream than we had before, and made it to a section that had been burned by a forest fire sometime in the last decade or so.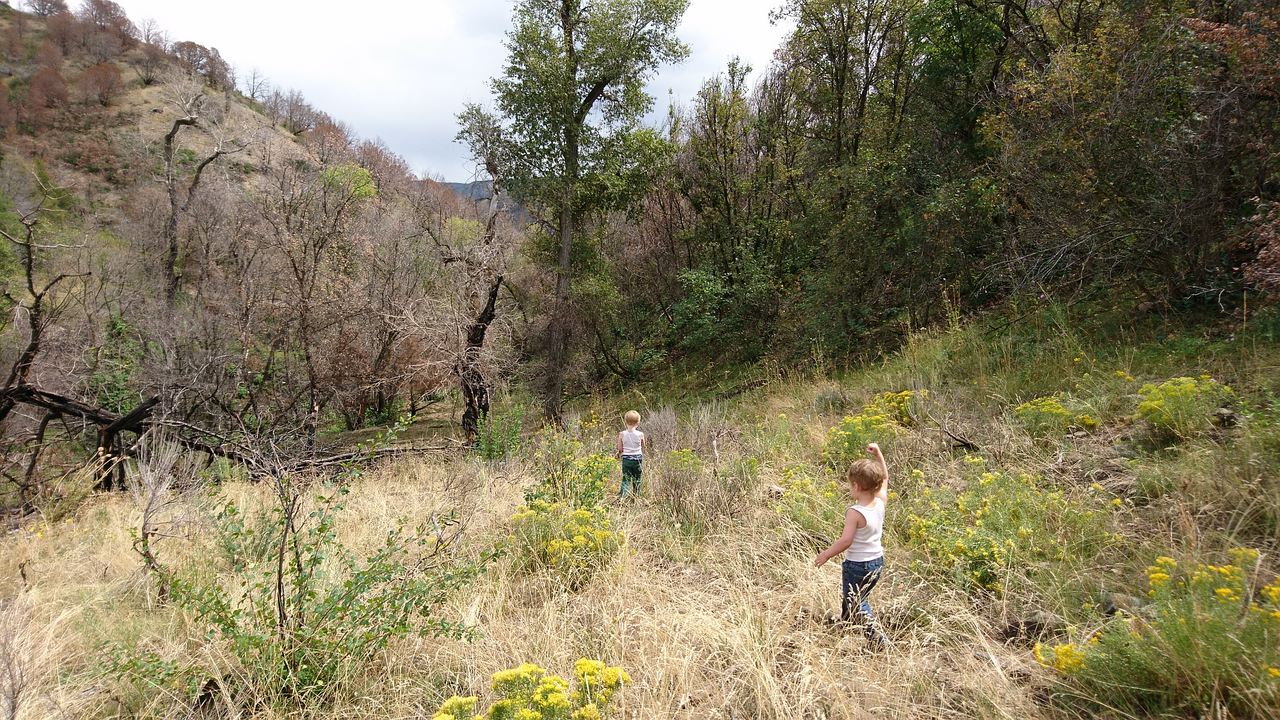 Blackened trees at the edge of the burn zone
More adventures and soul cleansing await, we will be back out there this coming weekend and I am excited :) Much love - Carl