Location: Sedona, Arizona

Tucked in the Oak Creek Canyon on an old apple orchard about 2 hours North of Phoenix, is one of Travel Channels "Top 10 Hidden Swimming Holes" found in the United States. This natural wonder contains a 80 foot long, 2.5 to 4 feet wide Algae enriched chute formed from Sedona's Red rocks which some have called, "The Ultimate Water Slide."
Slide Rock
Website: https://azstateparks.com/slide-rock/oak-creek/swimming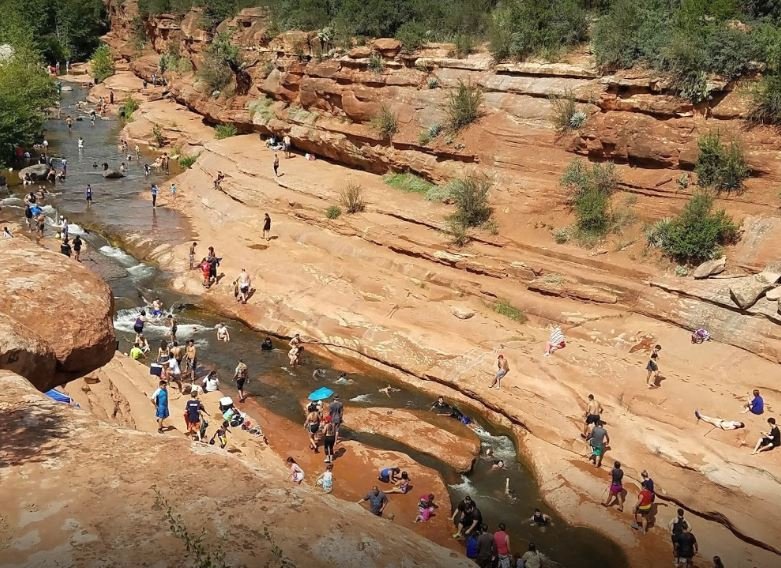 Slide Rock Down Stream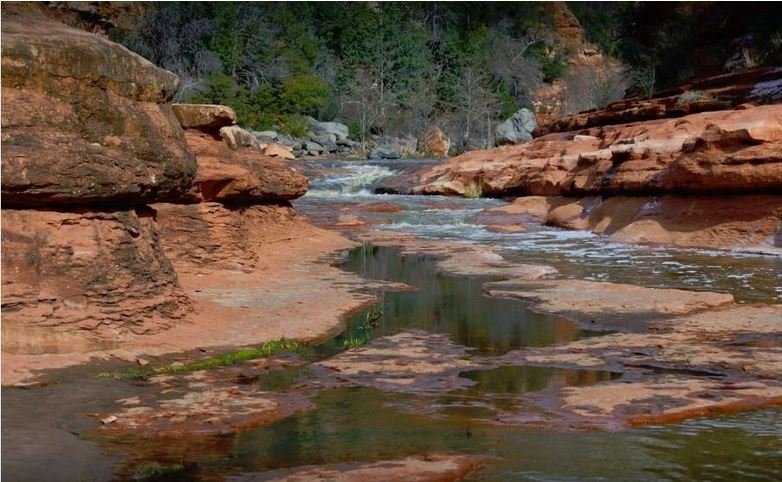 Photos: Google.com
Featured Photo below taken from Visit Arizona's Instagram @visit.arizona
Photo by: Photo: @calebrayne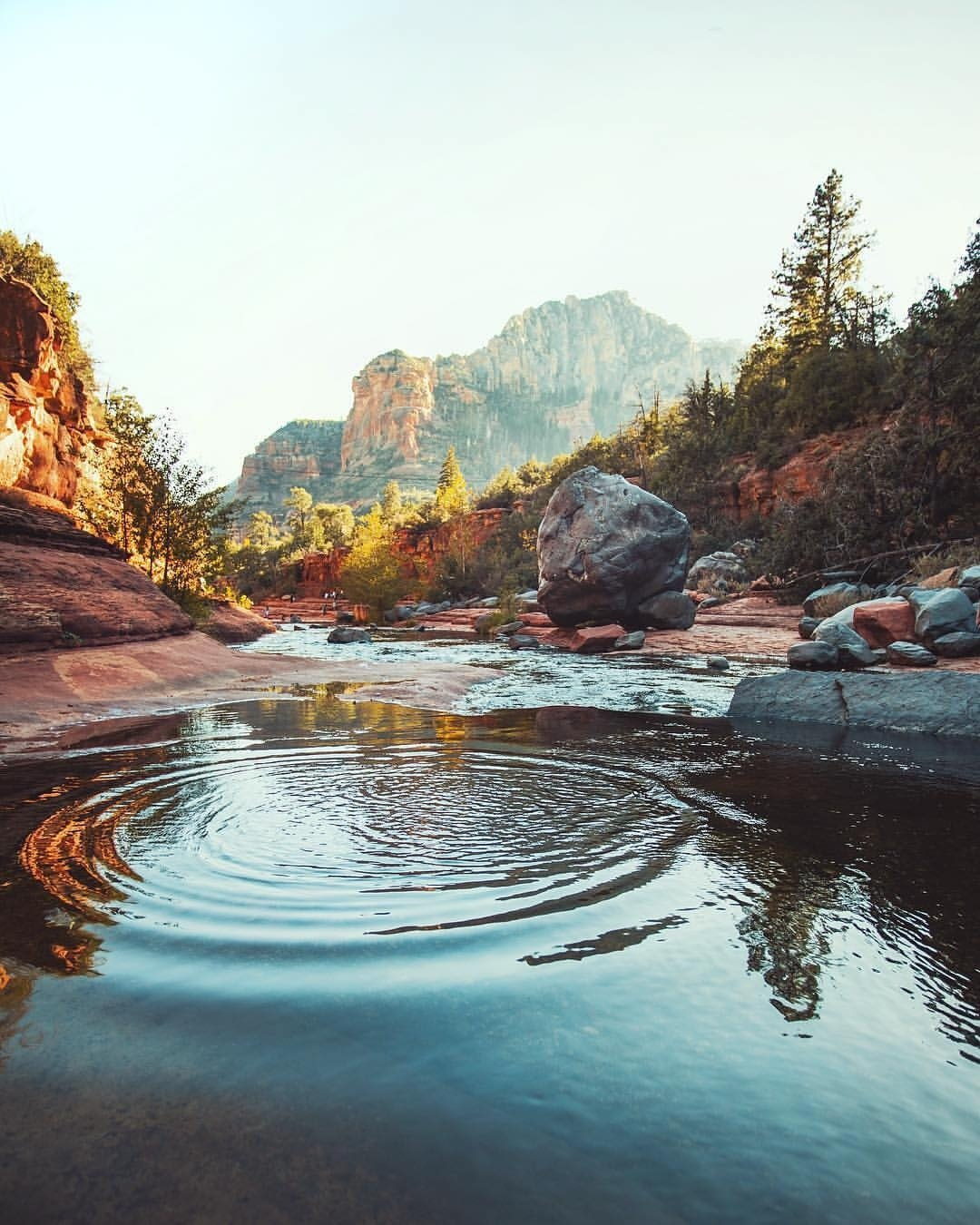 Park Rules
Please protect this special park by observing the following rules:
No pets or glass containers in the swim area.
Pets are not to be left in a vehicle.
Pets must be kept on a leash and attended to at all times.
Littering is unlawful.
Damaging or removing rocks, vegetation, or public property is prohibited.
Charcoal fires are permitted in designated grills only. No wood fires allowed in grills. Propane grills and stoves are allowed. Smoking allowed in vehicles only.
WARNING
This area contains many natural hazards. Please enjoy with caution.
Rocks and creek beds are slippery when wet or icy.
For more Arizona Park Information call: (928) 282-3034 or visit https://azstateparks.com/