On my daily hike yesterday, I wandered past the ruins of an old mill along the Patapsco River. It sits along a little creek and the much of the scene is covered with moss and English Ivy. Someone suggested in my last post that I try a circular polarizer filter on my Sony A7ii to eliminate the glare of the water and help prevent the blowout of the highlights. I used my 28-70mm kit lens because that's the only lens I have a CP filter for. It is not as sharp as my wide angle lens, but the softness of the background doesn't seem to hurt the photo much. I liked the bright green of the moss and the two little ginkgo leaves in the foreground.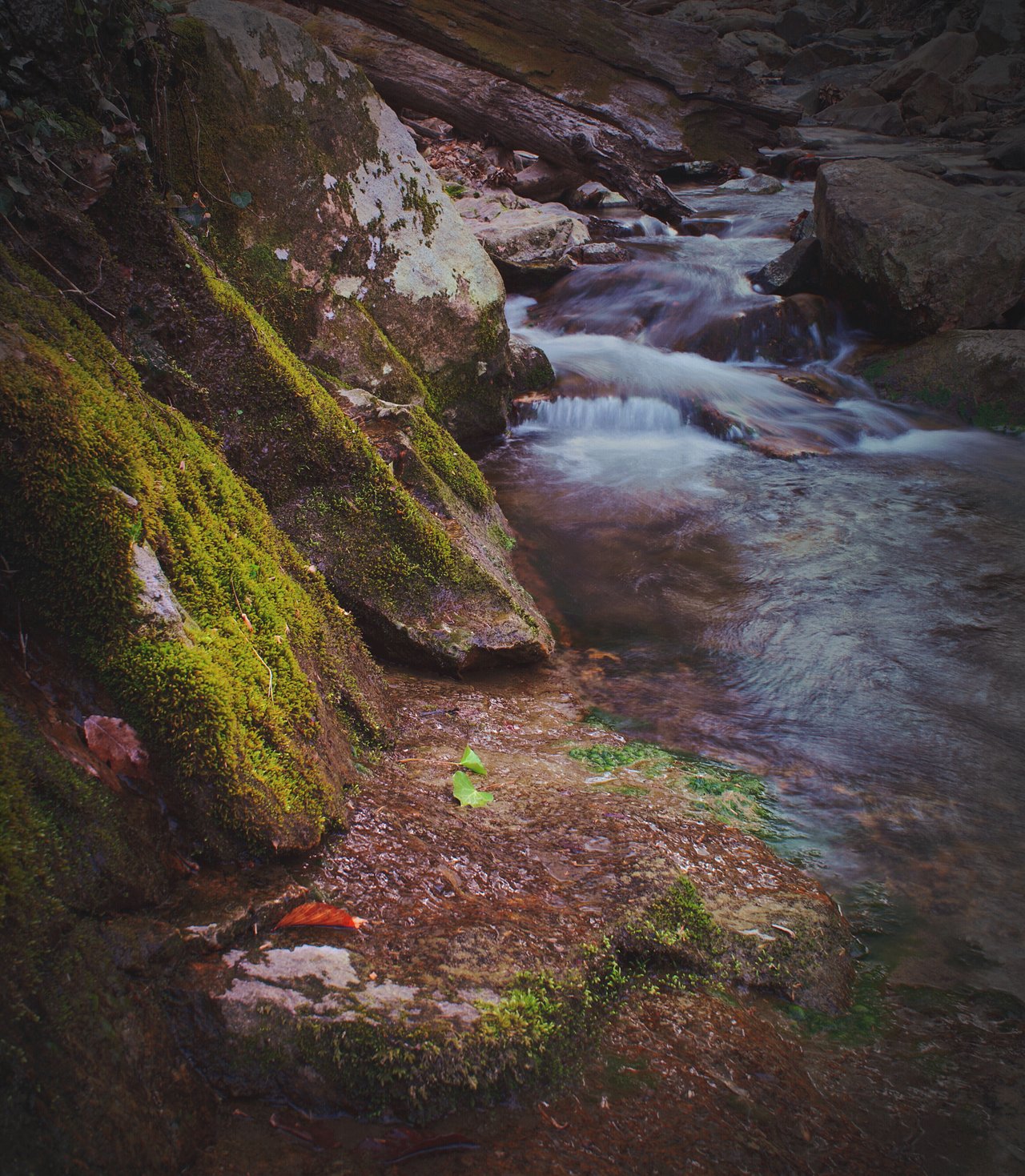 Here is the out of camera image so you can see the effects of my edits.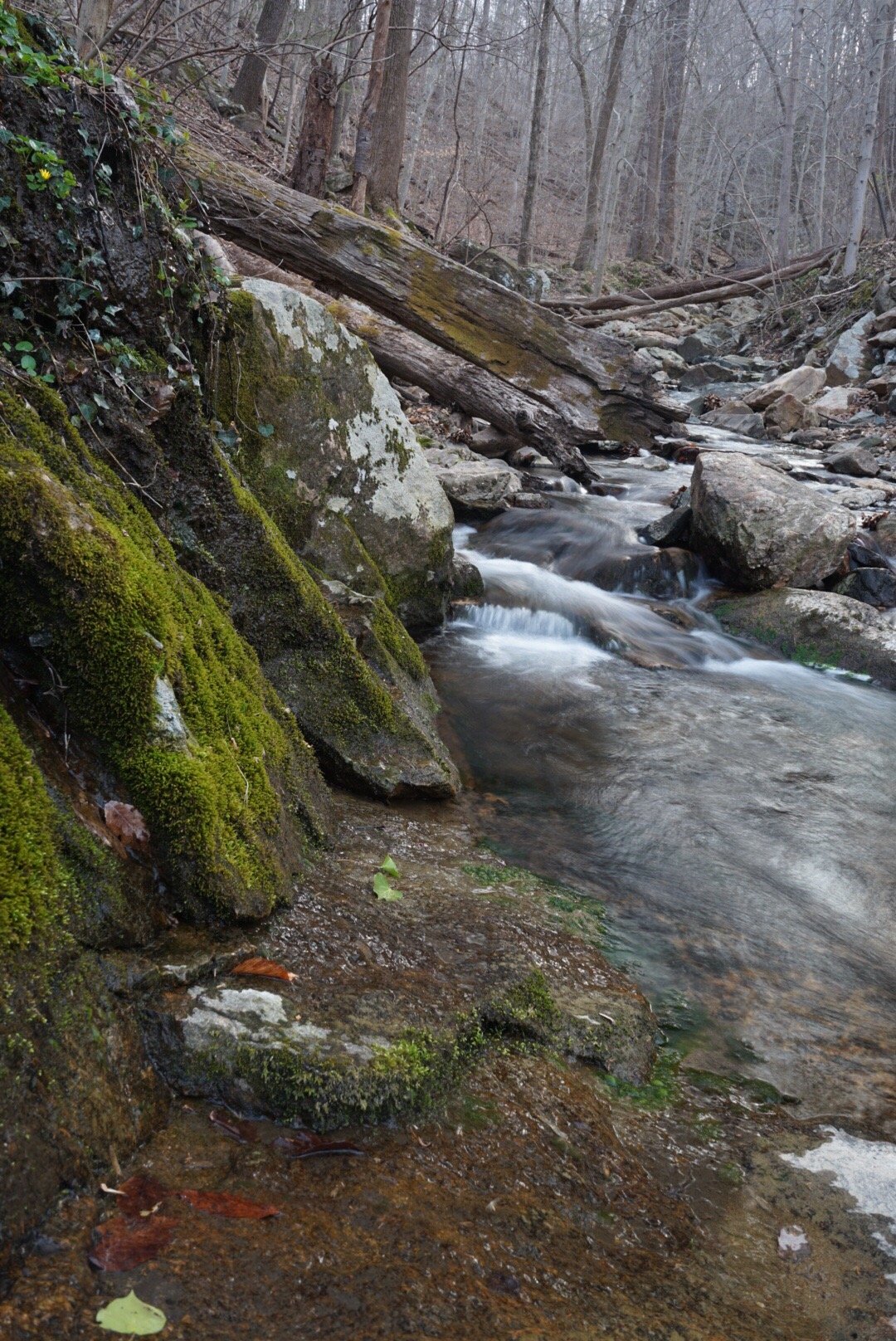 Actually putting these photos in the same post gave me the opportunity to compare them and see whether my edits were too much (my tendency). After seeing them side by side, I actually dialed it back a bit.
Here was my first try. I dialed backed the saturation just a touch.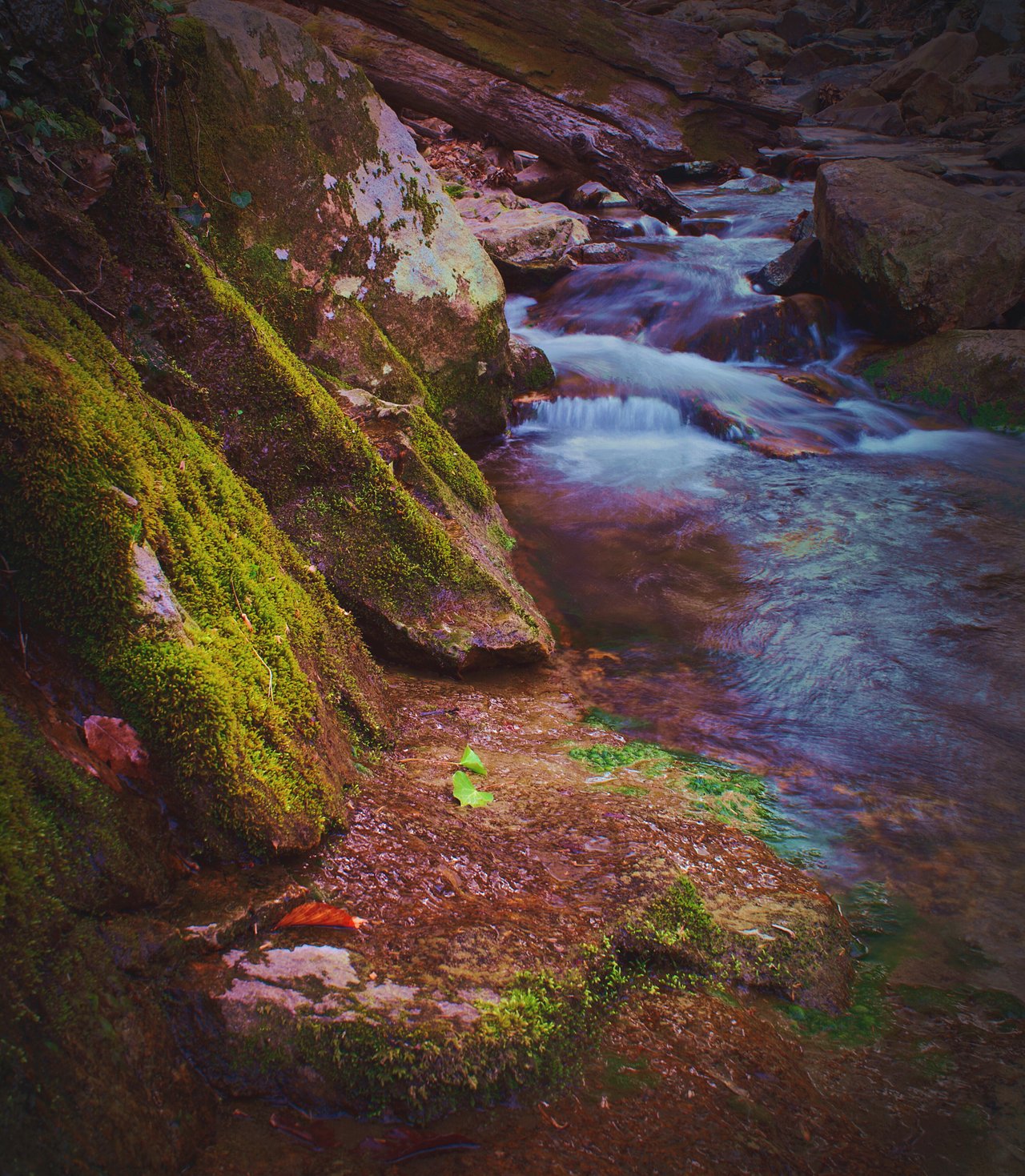 Which one do you prefer?