Vierfleck-Kreuzspinne ■ Four-spot orb-weaver
Araneus quadratus Clerck, 1757
Unter den in Deutschland lebenden Spinnen, ist die Vierfleck-Kreuzspinne die schwerste unter allen Spinnen. Das von mir gezeigte Weibchen hatte einen fast 20 mm großen Körper. Am Morgen war sie überaus träge und das Fotografieren gestaltete sich einfach. Entdeckt habe ich dieses Exemplar während ich einen Feuerfalter fotografierte. Die Spinne hat über ihr Radnetzt nur die Position gewechselt und blieb dann auf dem trocken Stängel sitzen. Da lasse ich mich nicht zwei mal bitten und habe mein Stativ gerne neu positioniert.
Among the spiders living in Germany, the four-spot orb-weaver spider, is the heaviest of all spiders. The female shown by me had a body almost 20 mm in size. In the morning she was very sluggish and taking pictures was easy. I discovered this specimen while photographing a butterfly. The spider has only changed position over its wheel net and then remained sitting on the dry stalk. I don't let myself be asked twice and liked to reposition my tripod.
♀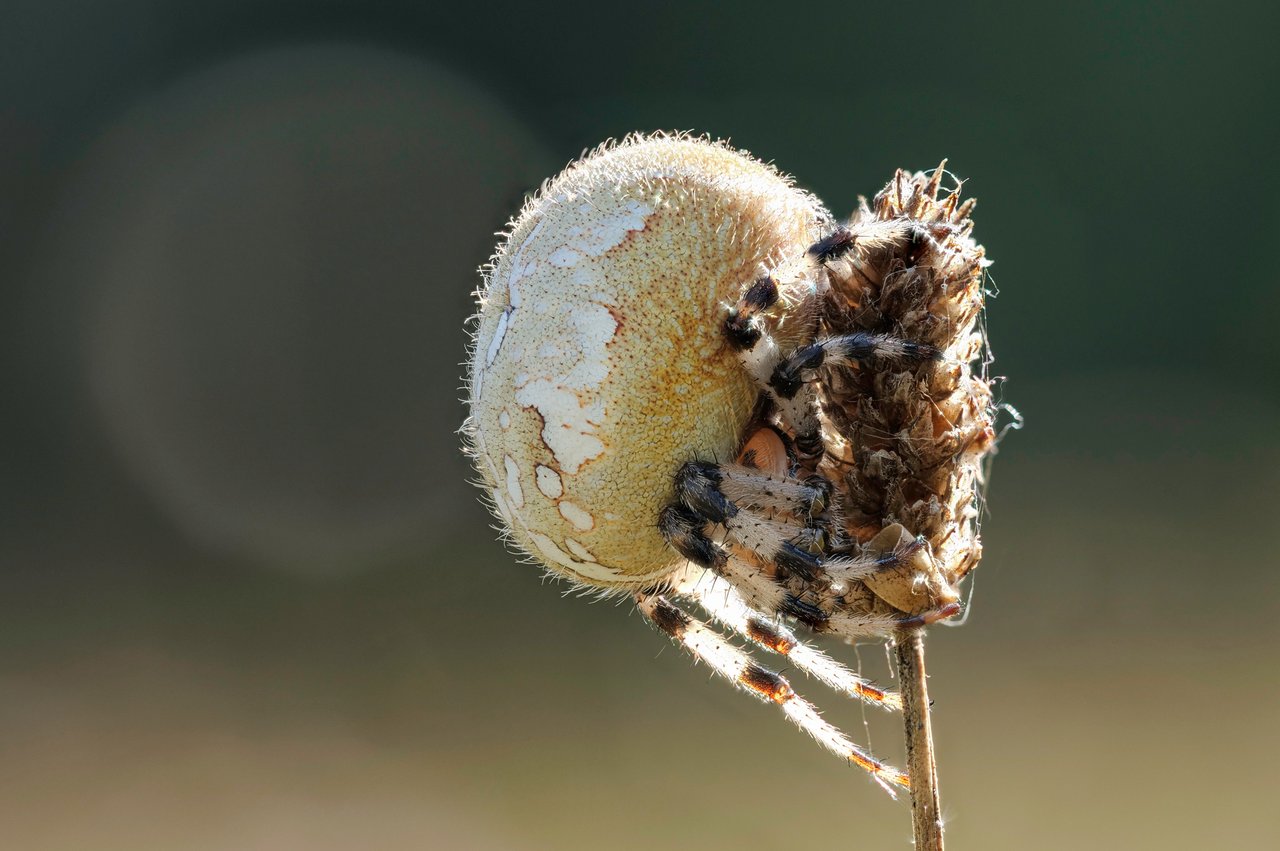 ▲ Click on the image for full resolution ▲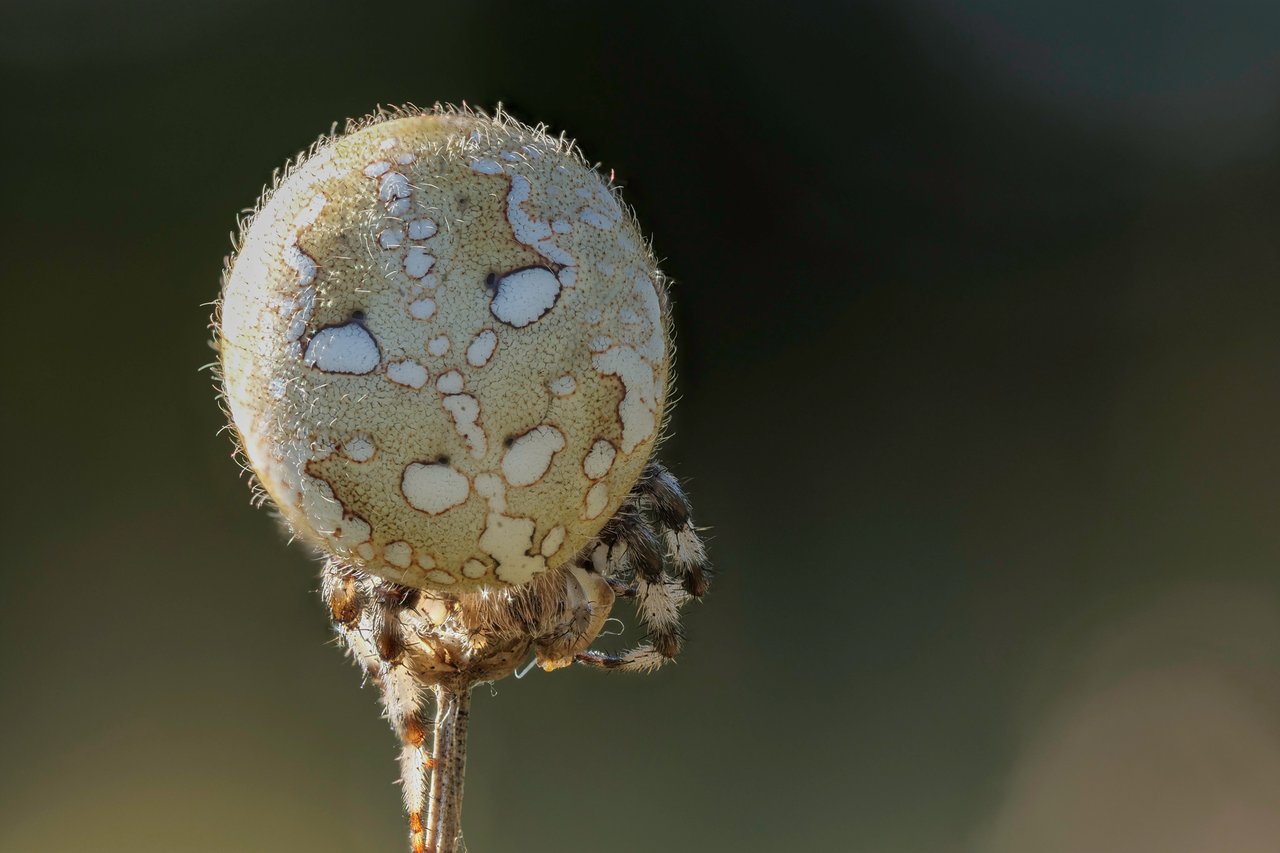 〰️
▲ Click on the image for full resolution ▲
| | |
| --- | --- |
| Category: | Macro |
| Camera: | Panasonic Lumix DC-G9 |
| Lens: | Olympus M.Zuiko Digital ED 60mm 1: 2.8 Macro |
| Location: | Germany, Bavaria, Lower Franconia, Kreuzwertheim |
Wenn dir mein Beitrag gefällt, freue ich mich über deine Nachricht.
Herzlichen Dank und viele Grüße vom @faltermann 🐛
If you like my contribution, I am looking forward to your message.
Many thanks and greetings from Germany 🦋
🔴 SteeamPeak (Best user interface for the Steem Blockchain)🔴
🔴 SteemWorld 🔴
🔴 eSteem Search 🔴
🔴 Partiko mobile app 🔴