No, not wigs for your ears.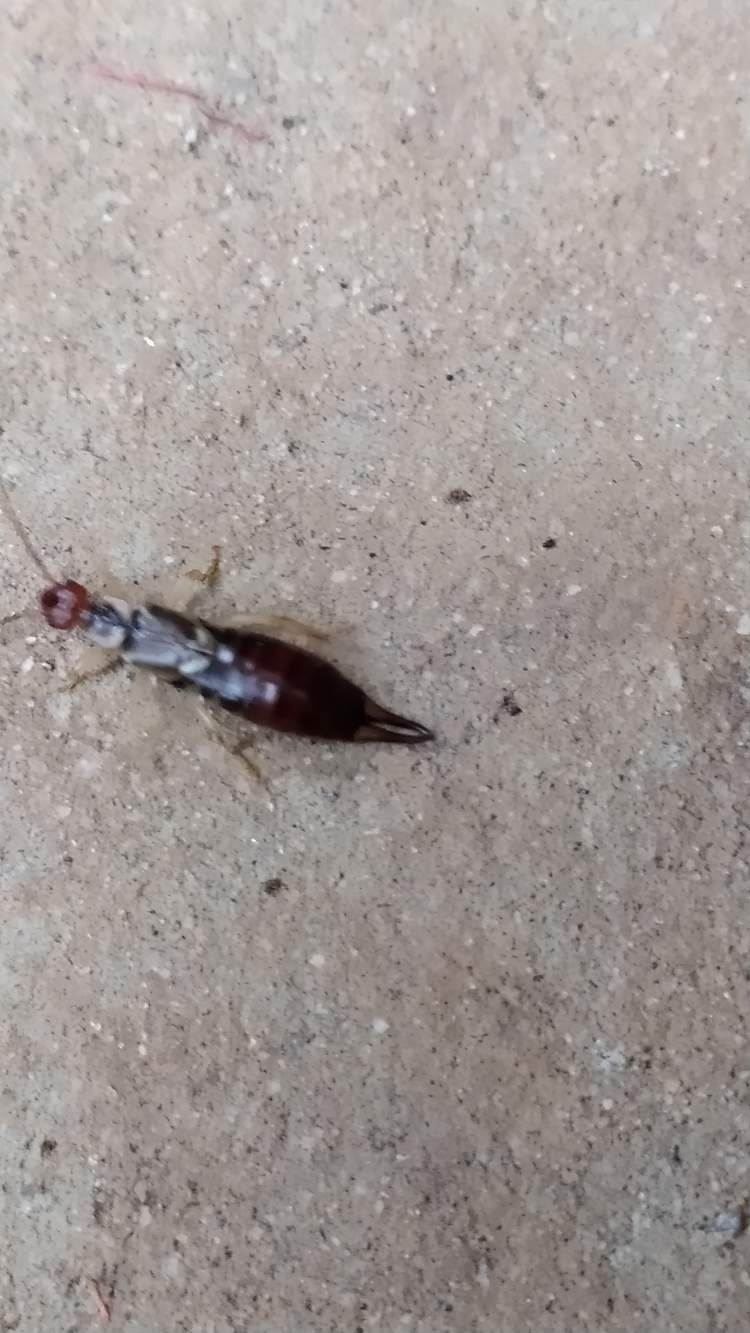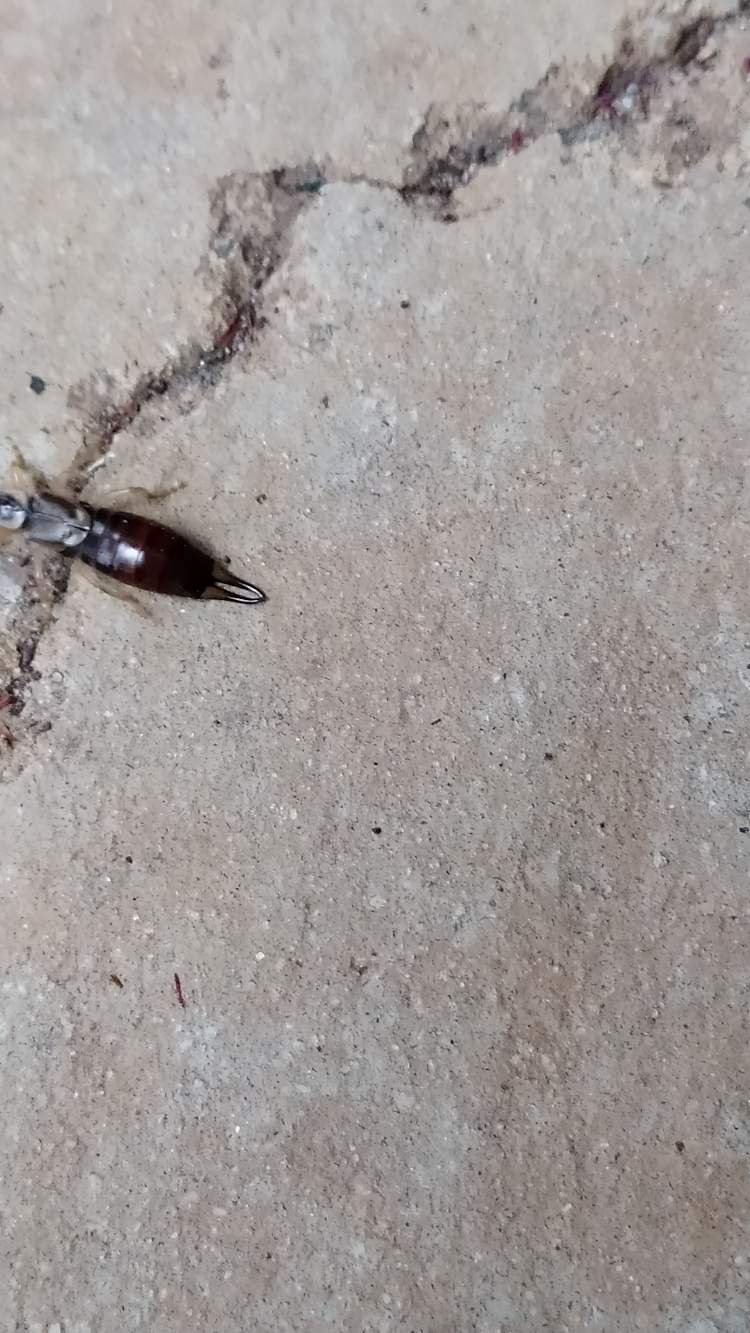 Although, many older men grow a veritable forest out of their hearing holes
I was moving a pot plant and these guys came scurrying out.
What are they?
Colloquially, we call them Earwigs, "Dermaptera", meaning "Skin Wings" as they have earnshaped wings, although, I've never seen them fly.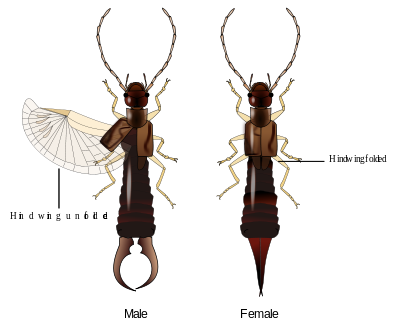 (This image is from Wikipedia)
As you can see, the male has pretty aggressive looking pincers, whereas, the female's are close together.
Like the different ways men and women sit?
The pincers are not poisonous and won't do any damage, apart from a pinch that can hurt tender skin
I had one pinch my big toe when I was little and I thought I was gonna die.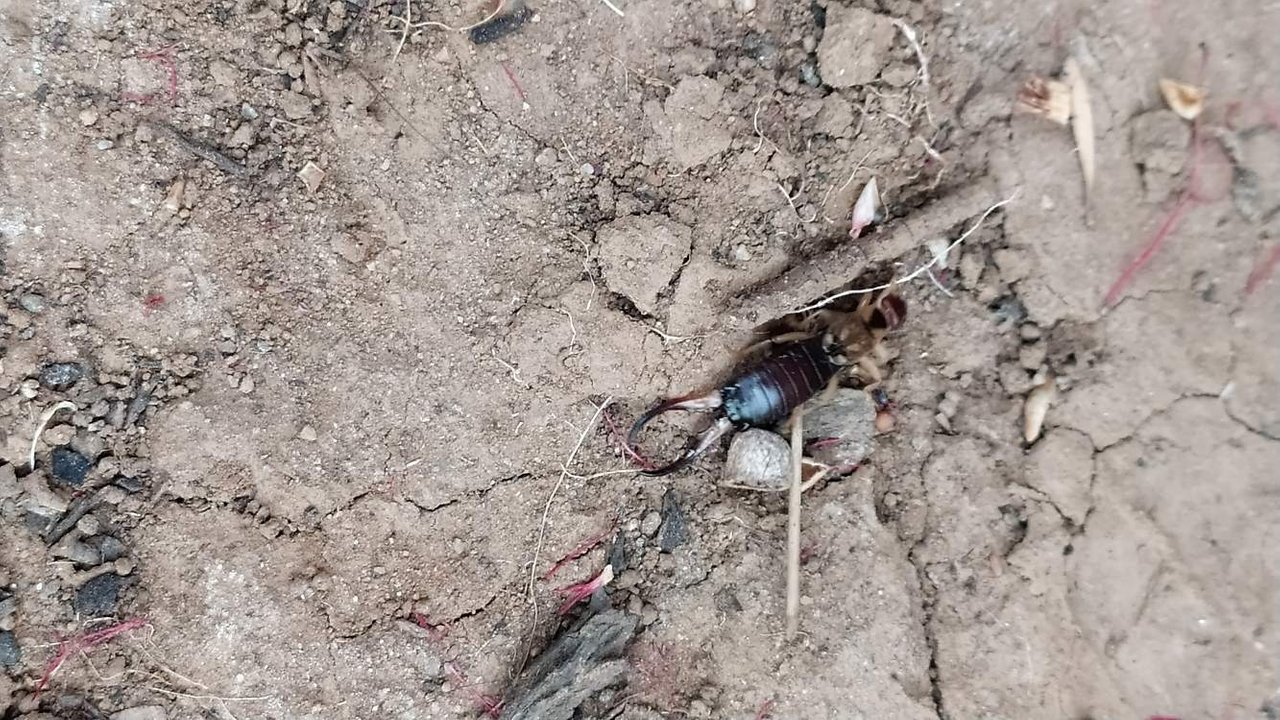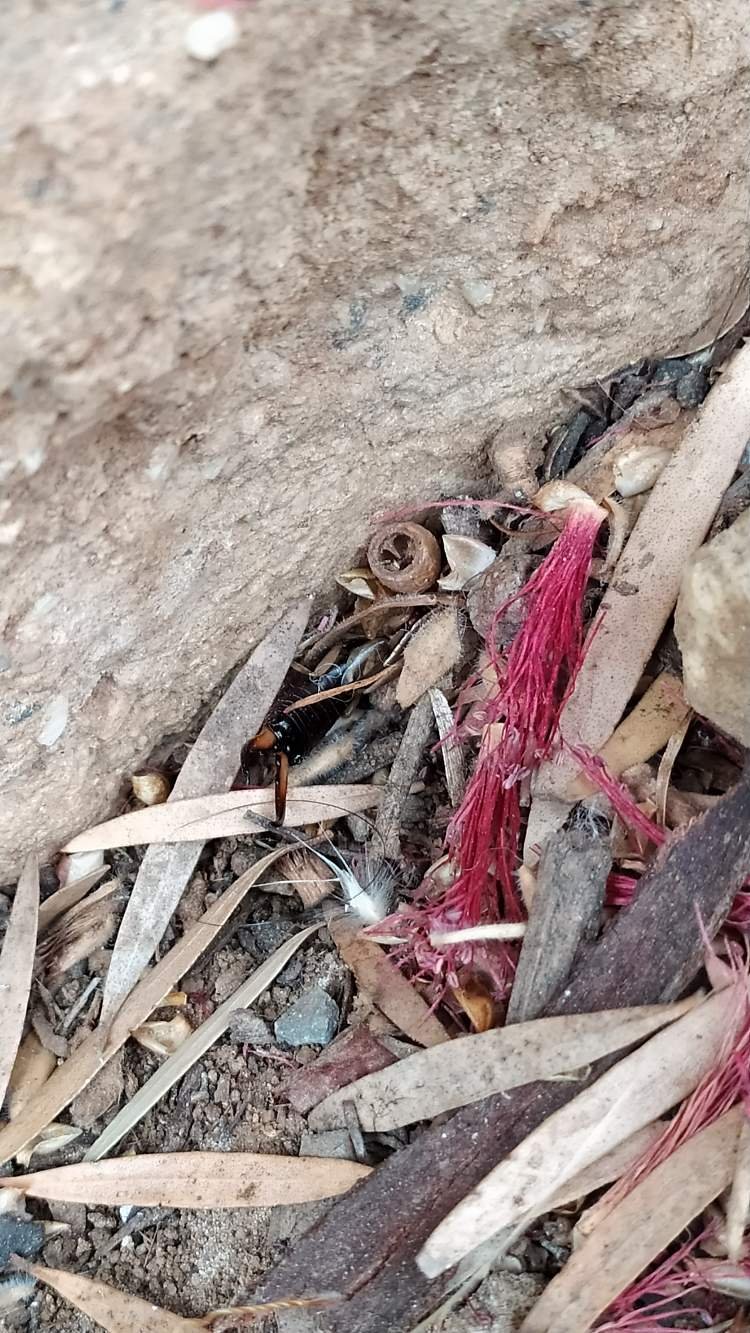 If you ever do want to pick one up by hand to remove out of your home, then grip them from their pincers.
Apart from your own phobias they're quite harmless if you hold their weapon.
Earwigs are omnivorous, eating most things, like a good scavenger does.
They live for about a year, female's can raise up the eggs and care for the nymphs up to a point.
They can cluster together as a group but are not a socially organised insect.
Hope you like the little bit of information that my sighting motivated me to share.
Posted using Partiko Android