OK What are these? They don't seem to be harming the plant. A jujube tree. Not eating the leaves. Just snuggled together where their mother left them to go though their transformation.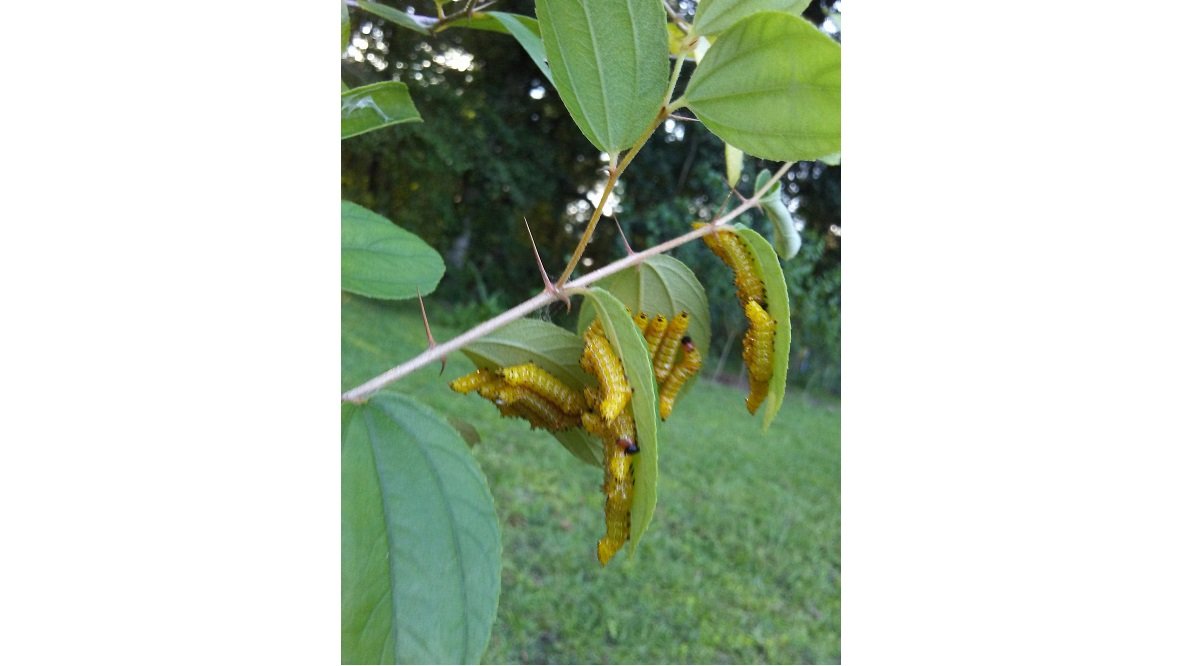 Wow! I found it. They are giant swallow tail butterfly caterpillars.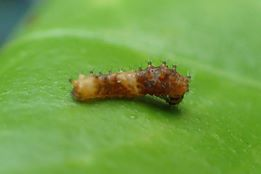 full grown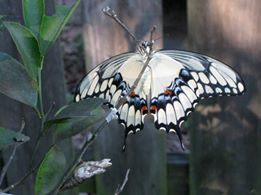 They eat fennel. There is a large "wild dog fennel" clump nearby. Let's see.