My friend Eriks farm between steep mountains.
At visit on the farm in nice spring weather. Chopping wood and training horses are farm activities at this time of year.
The farm houses.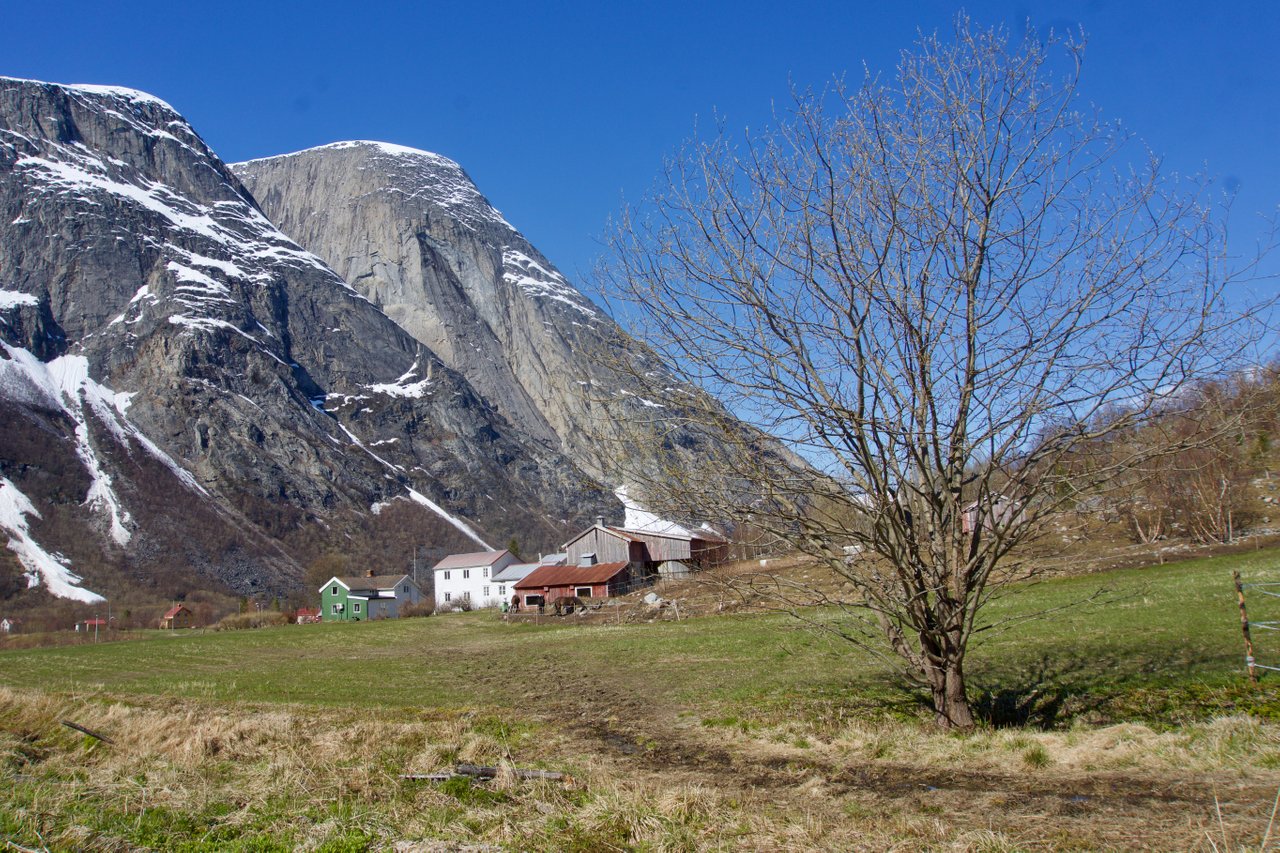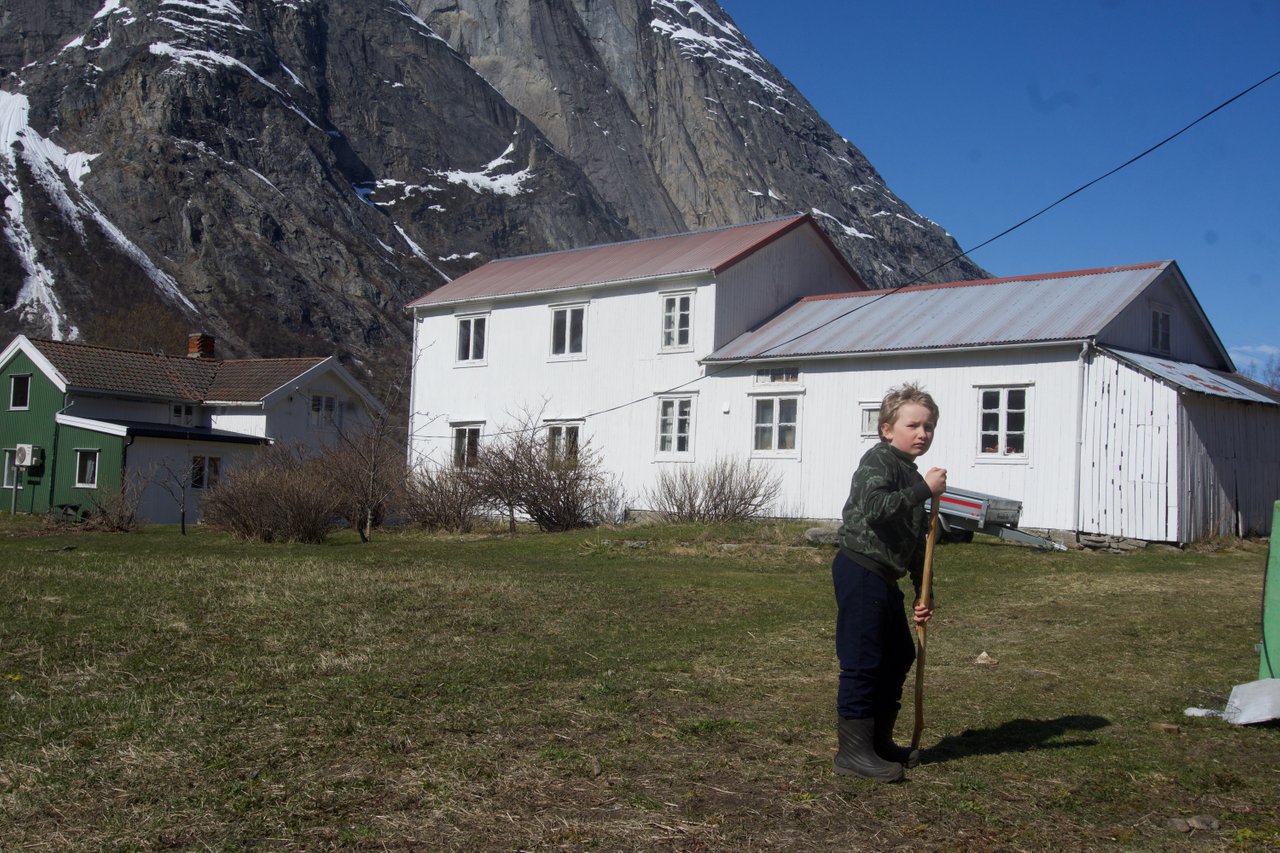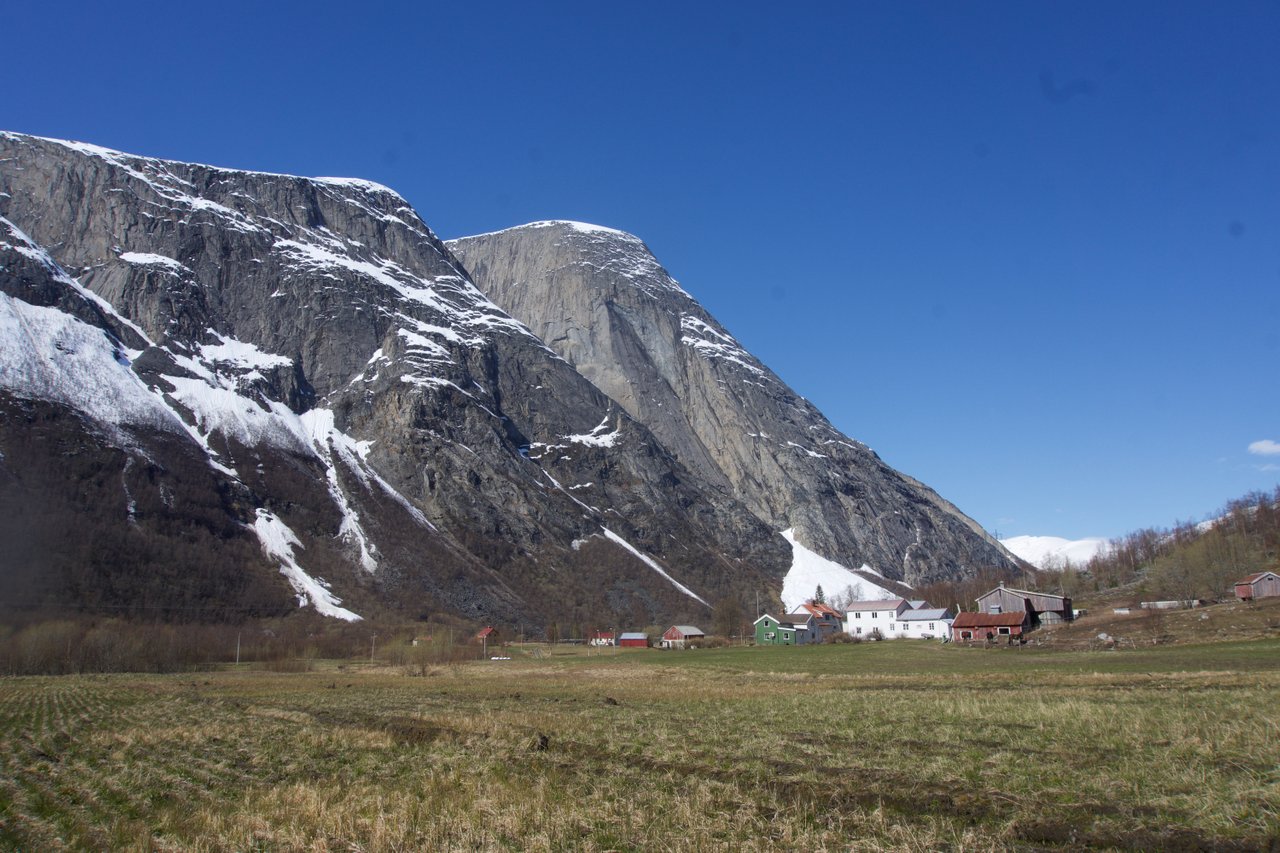 Walking on the fields.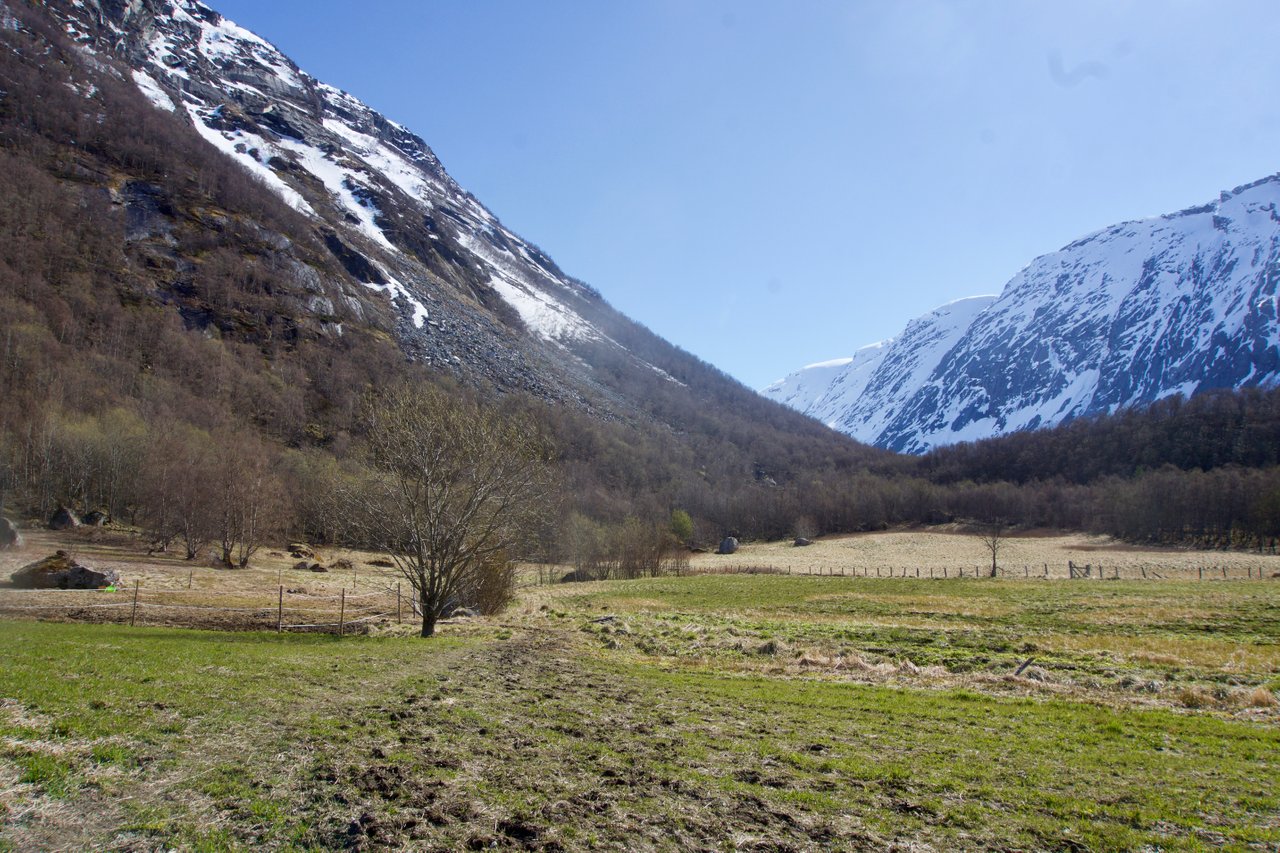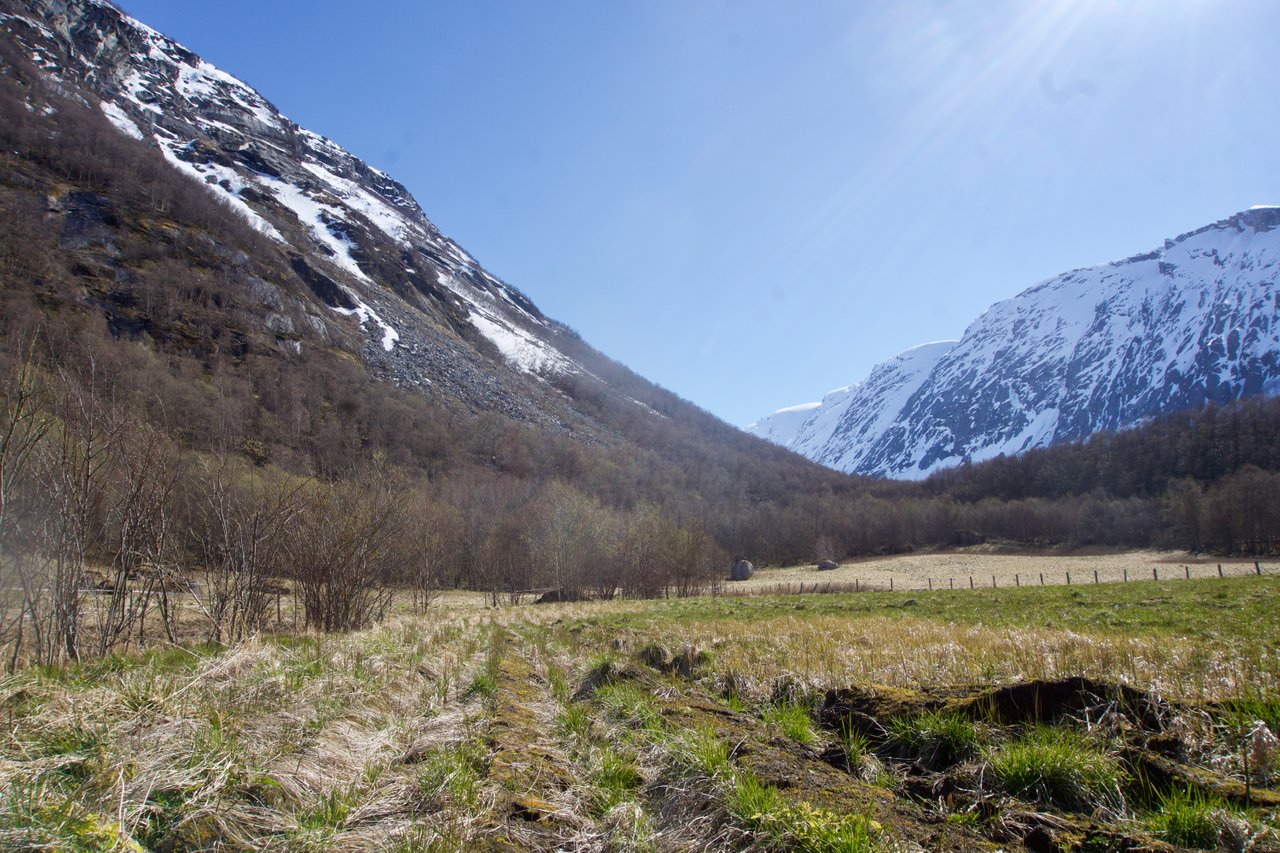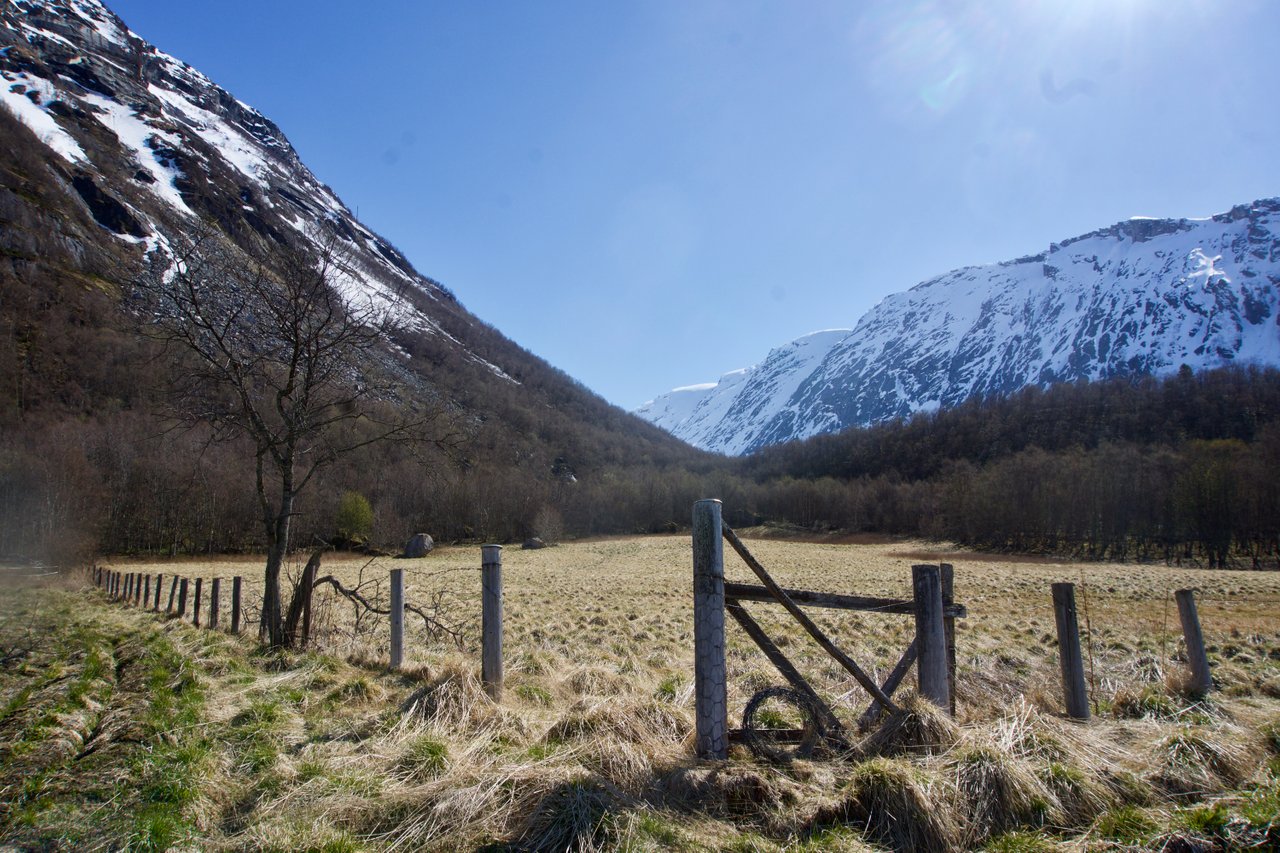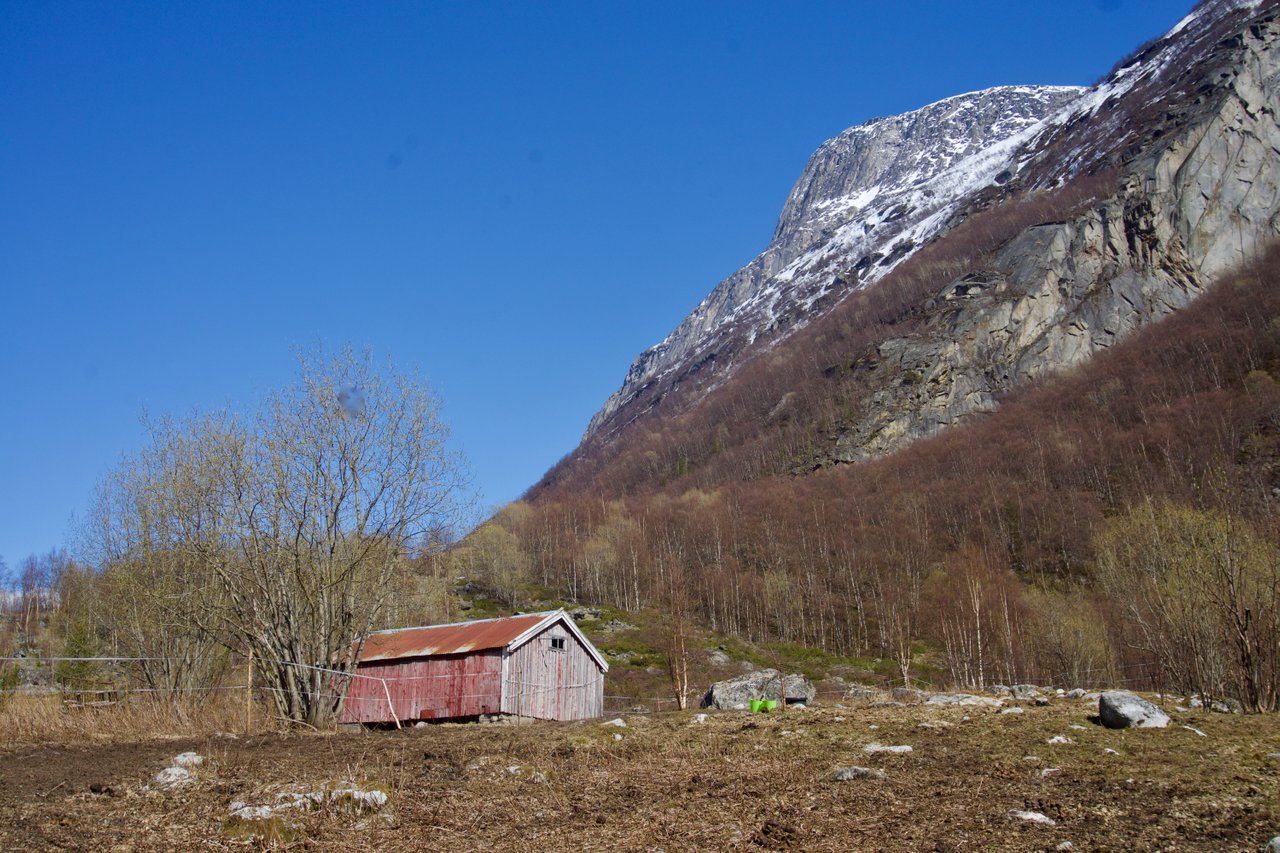 Chopping firewood.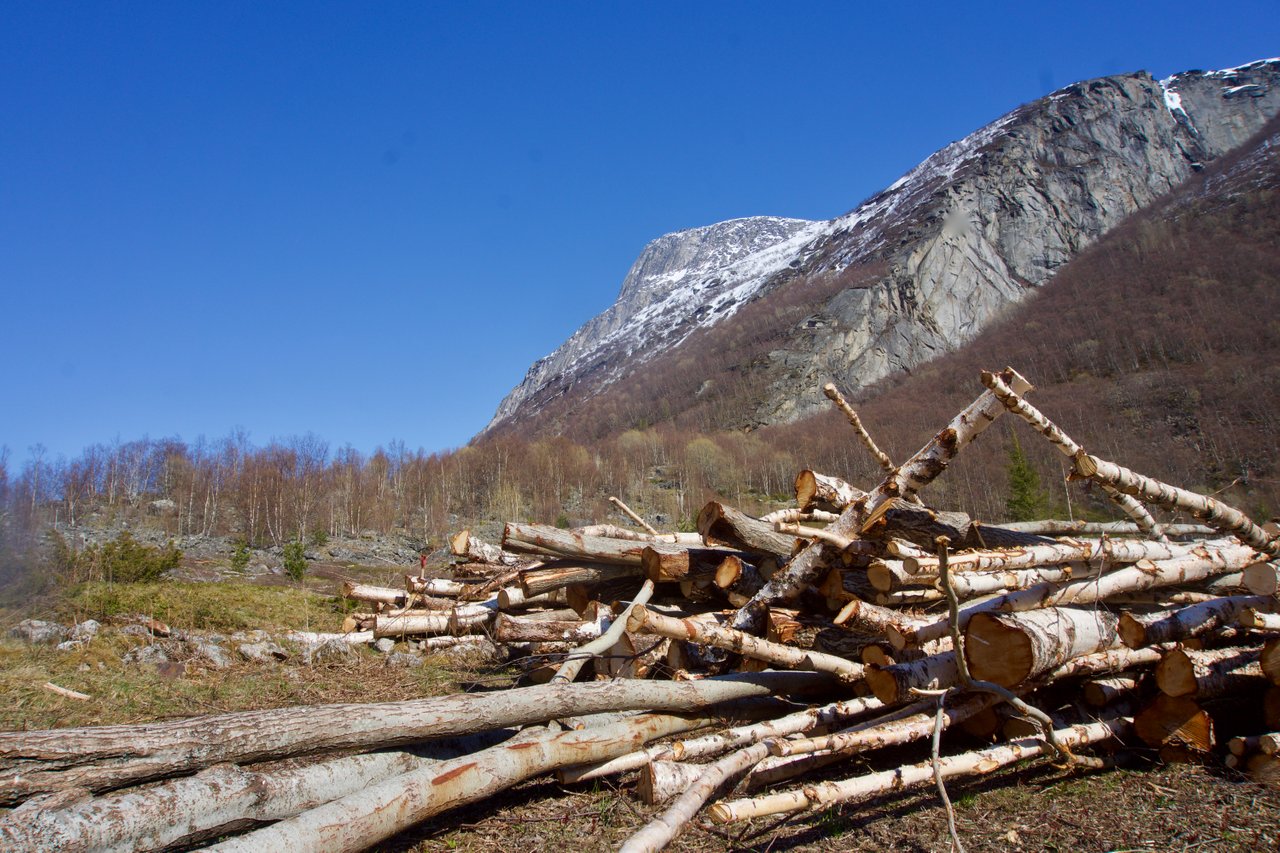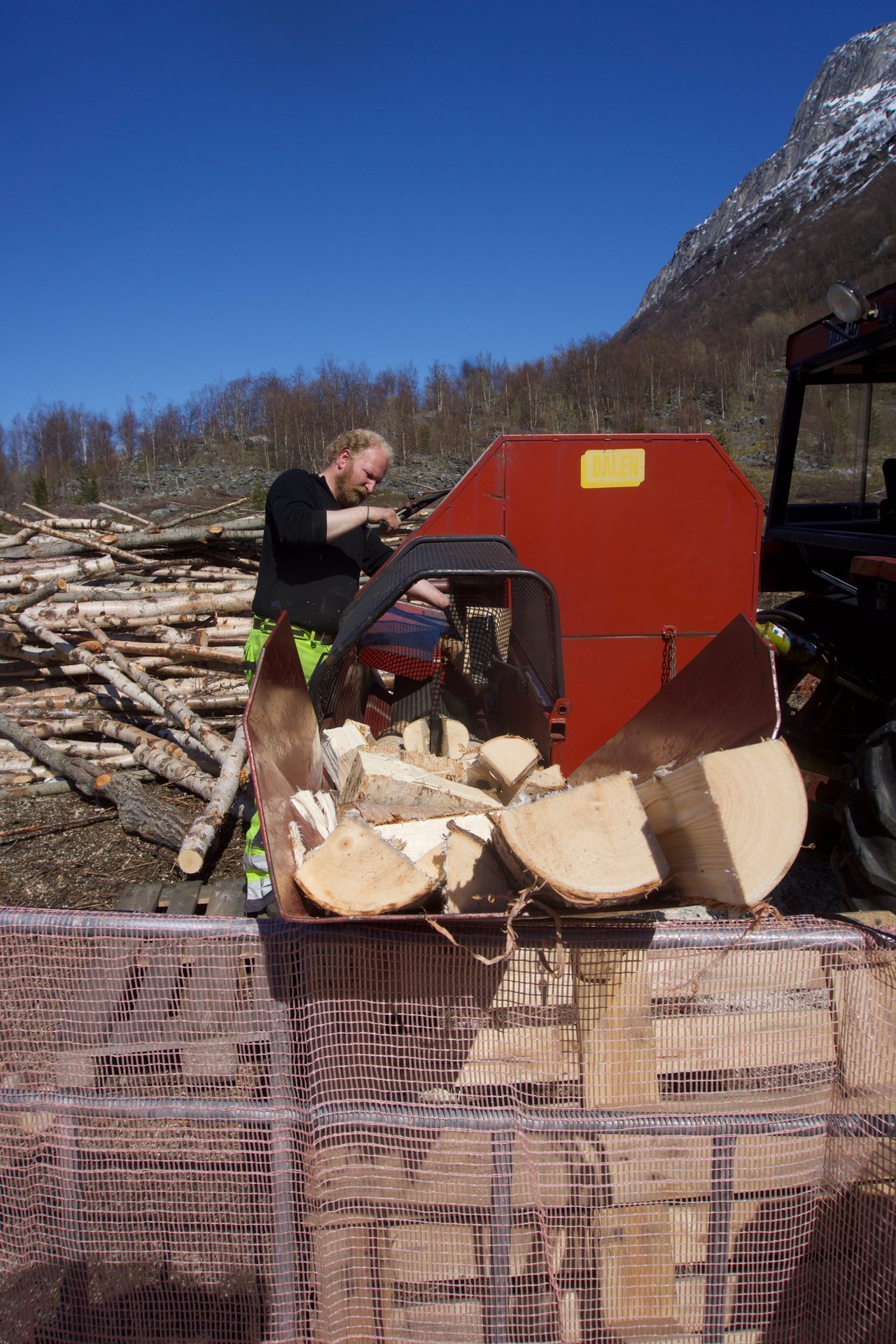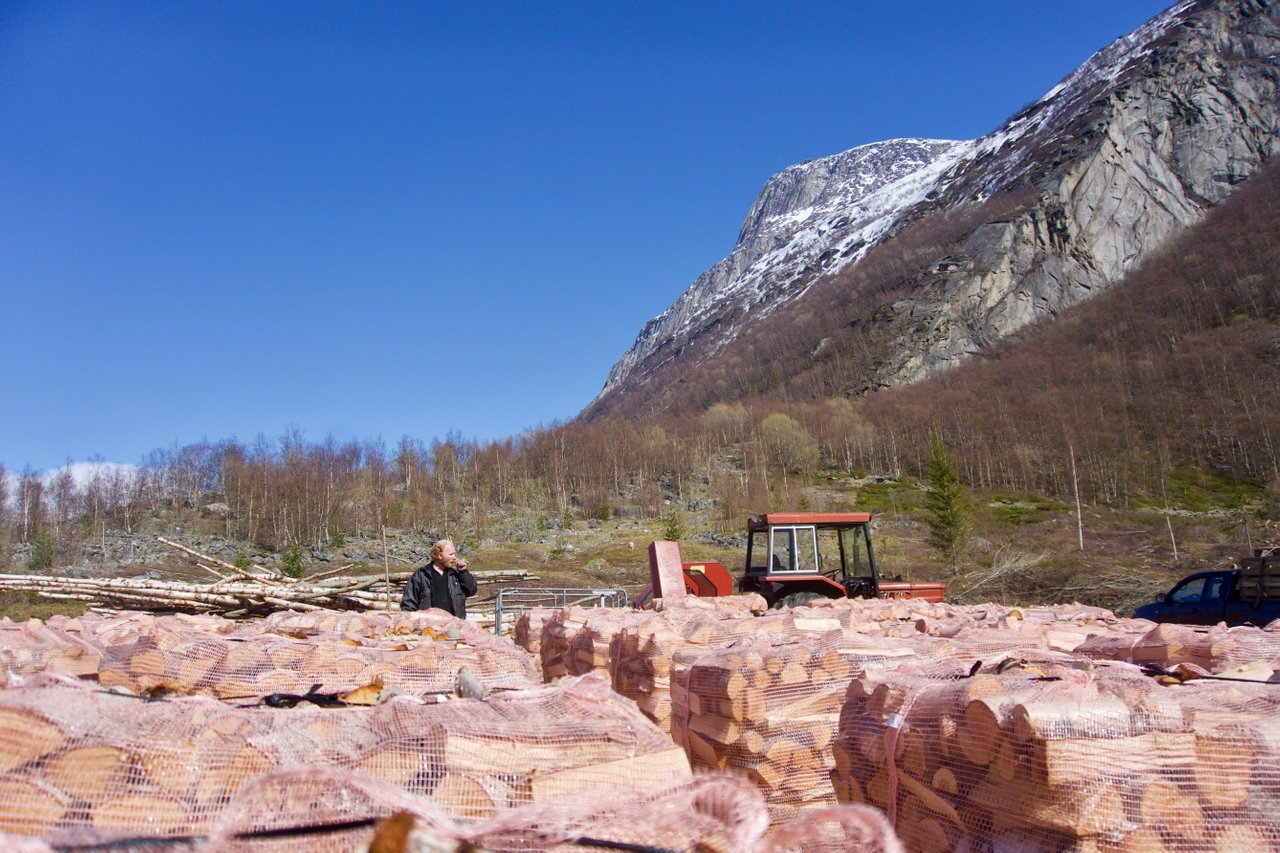 Training horses.There are several horses on the farm that are used for racing.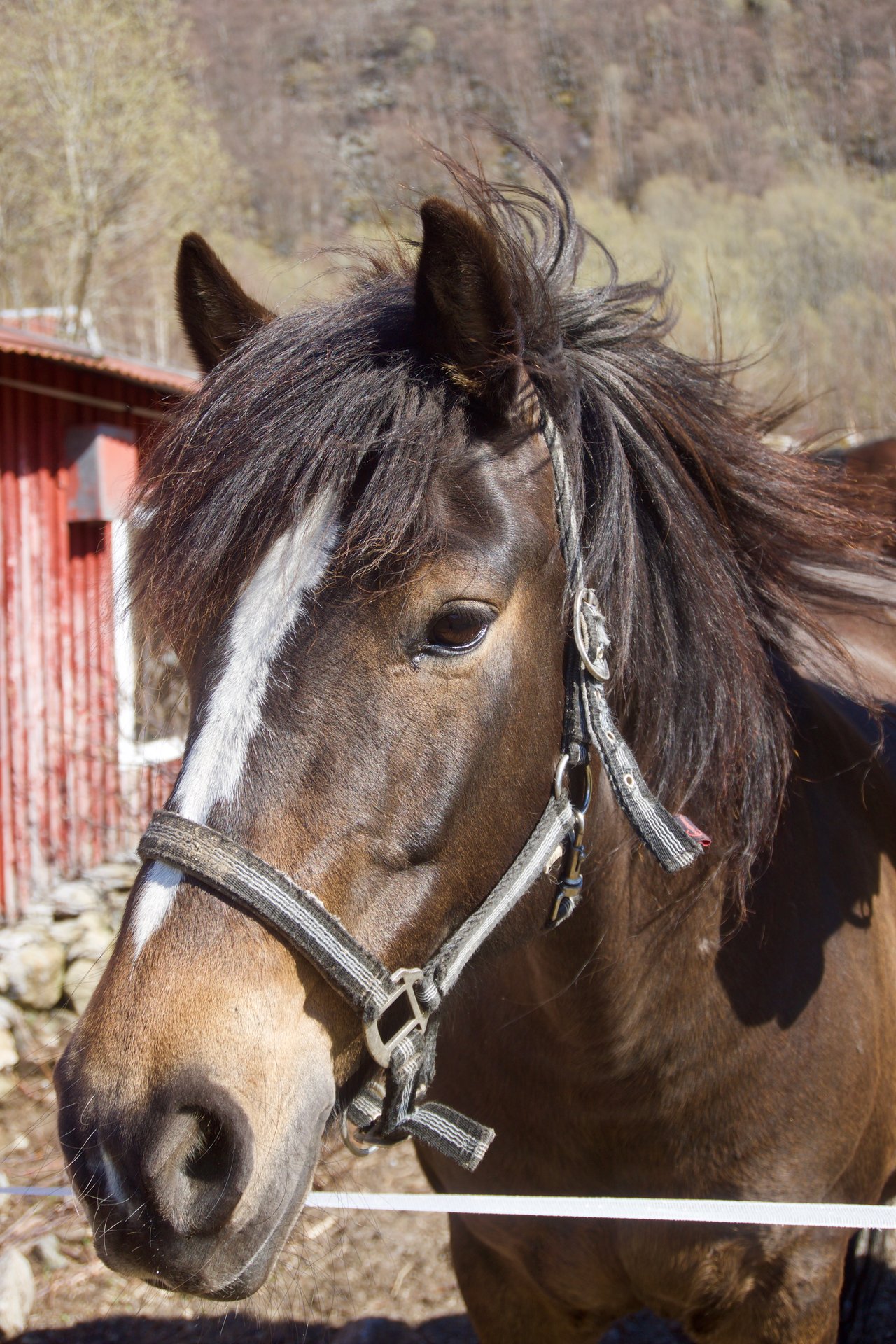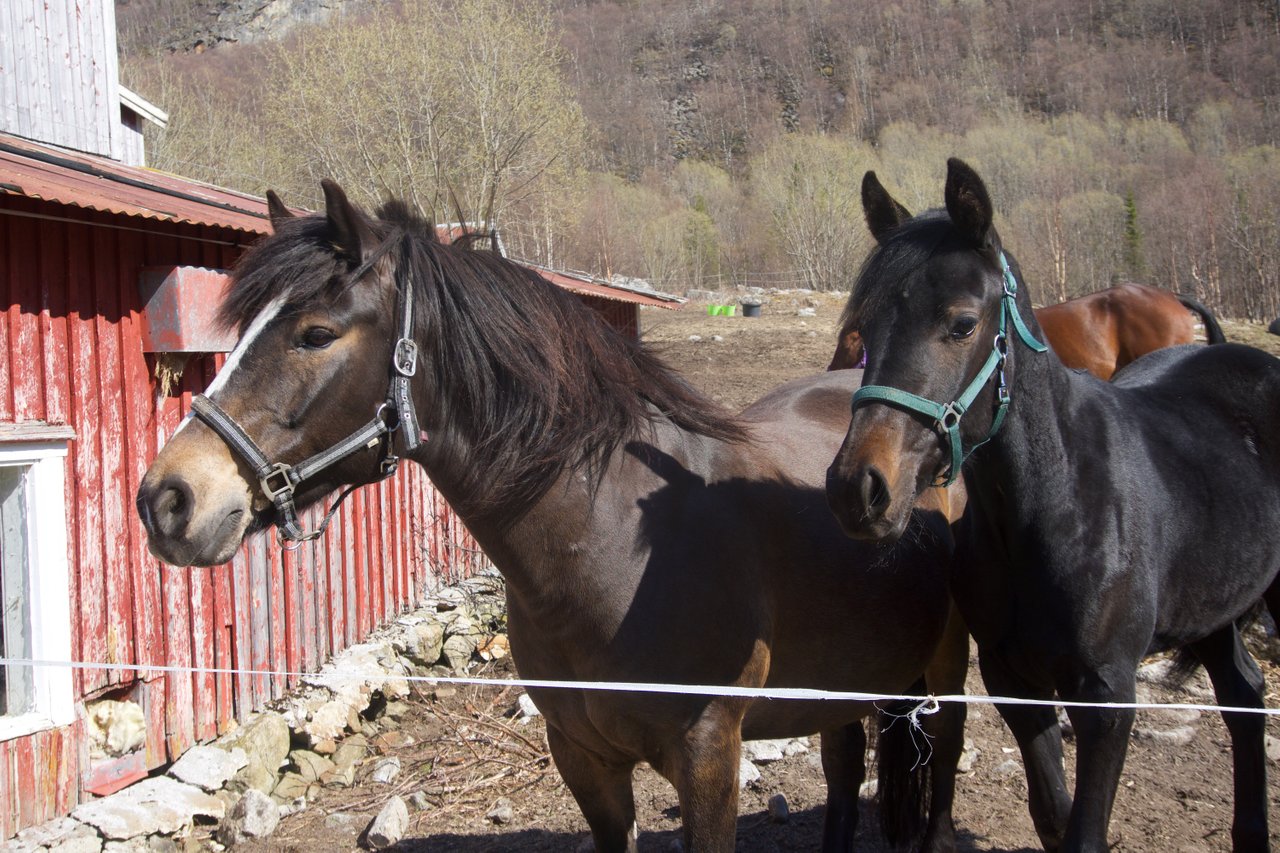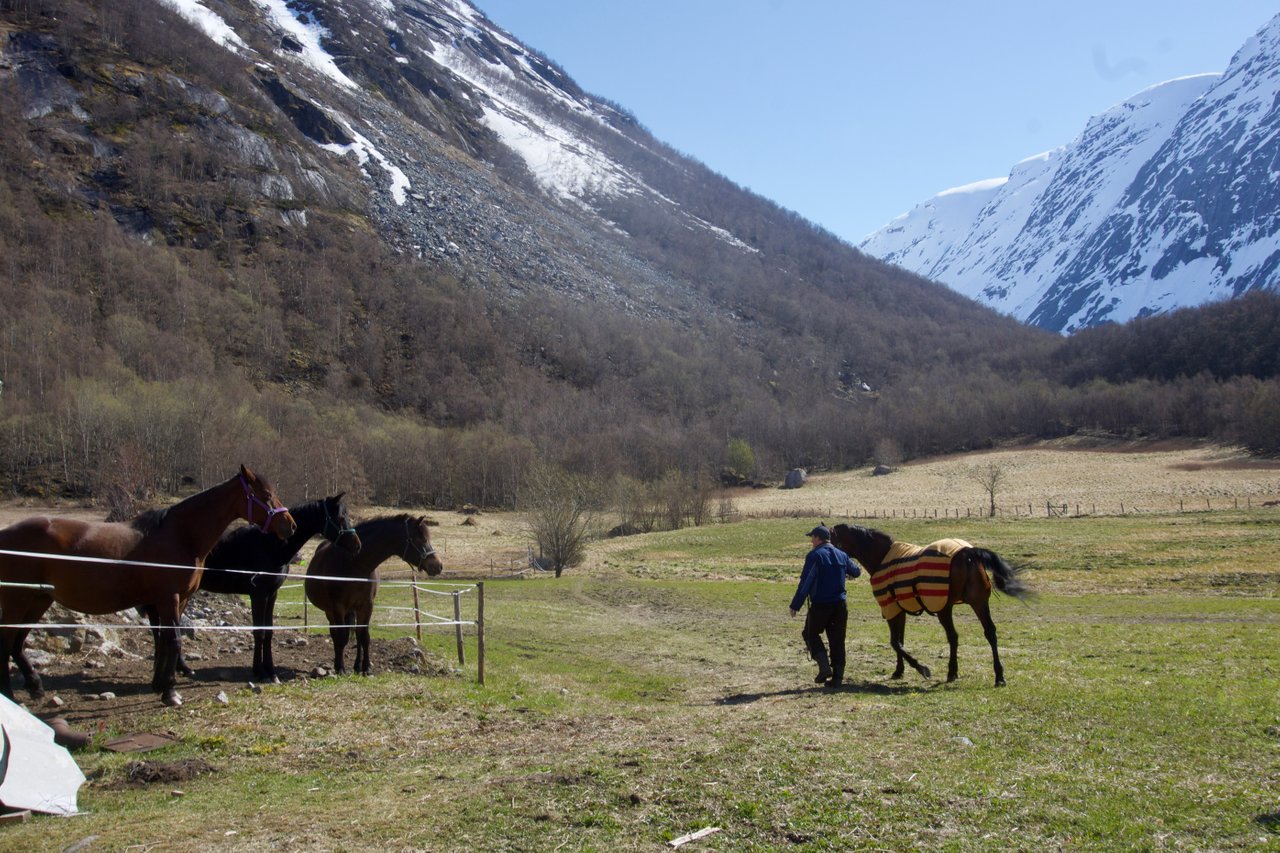 A traditional northern Norwegian house, the oldest house on the farm that is no longer in use.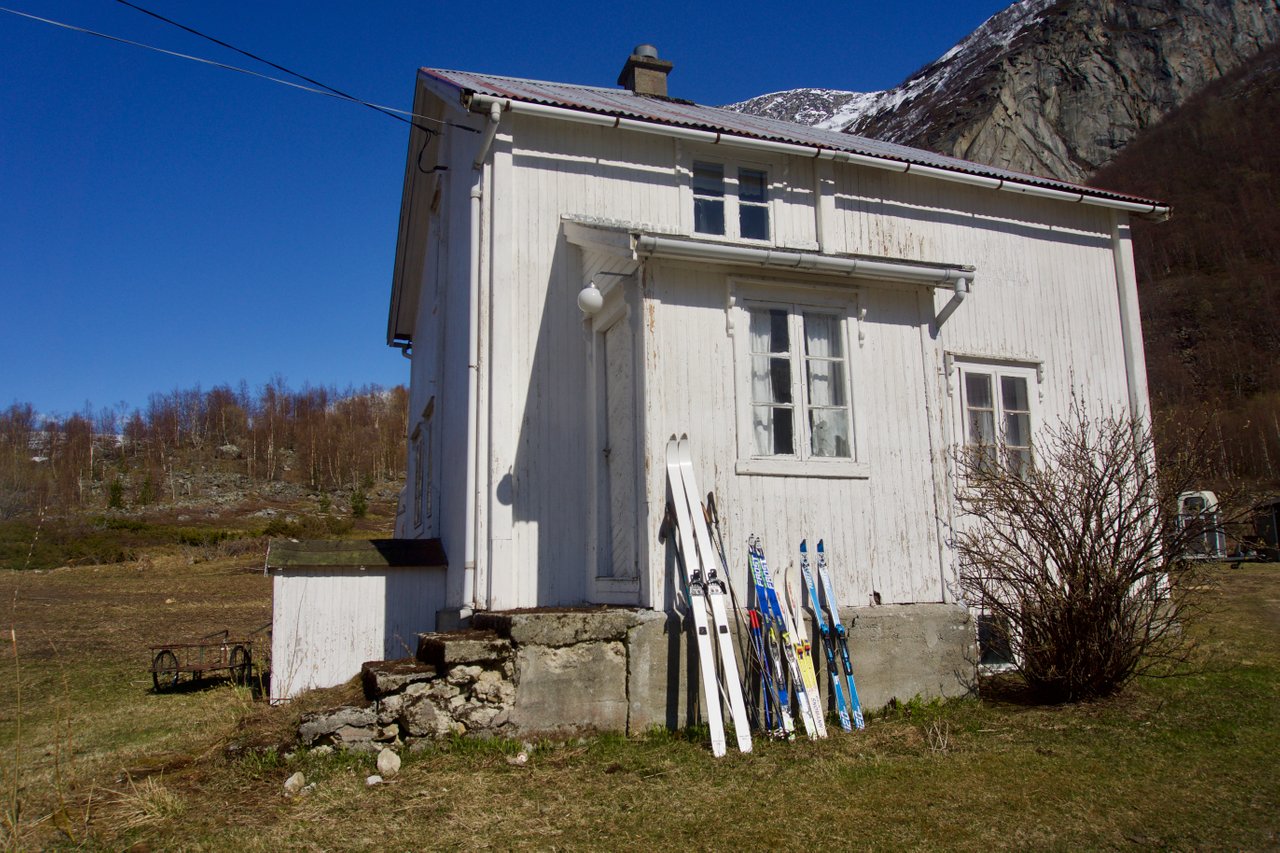 An avalanche. In the hot spring weather, the snow melts quickly and that day there were several smaller avalanches.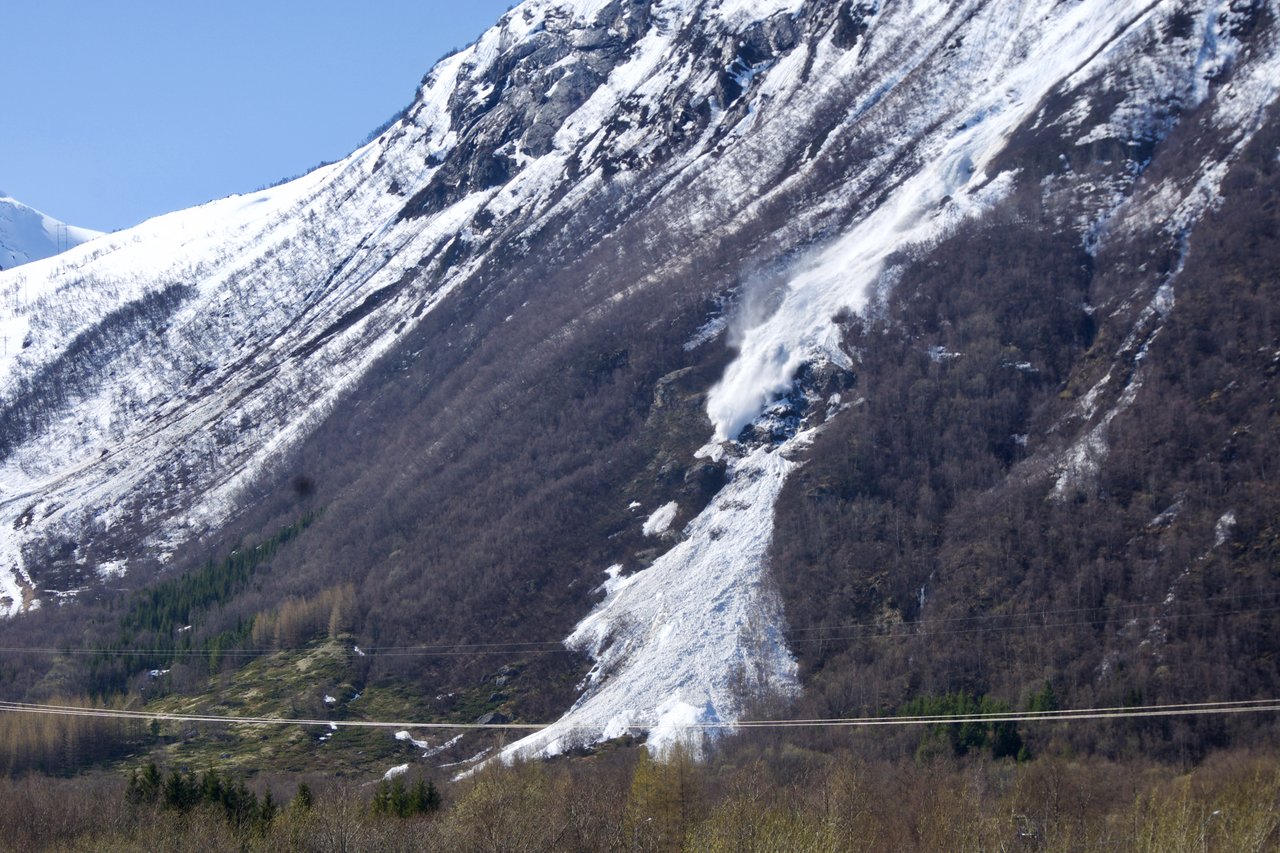 Some pictures from a spring day in the north.
Sincerely
Jan